Yep, I Saved the Goober Thingy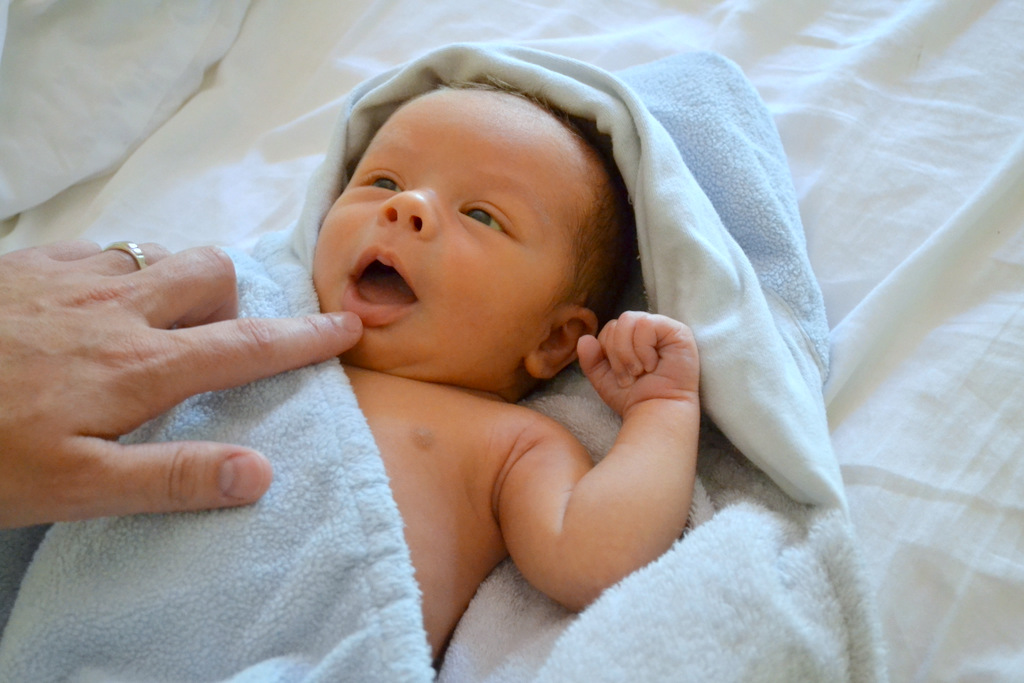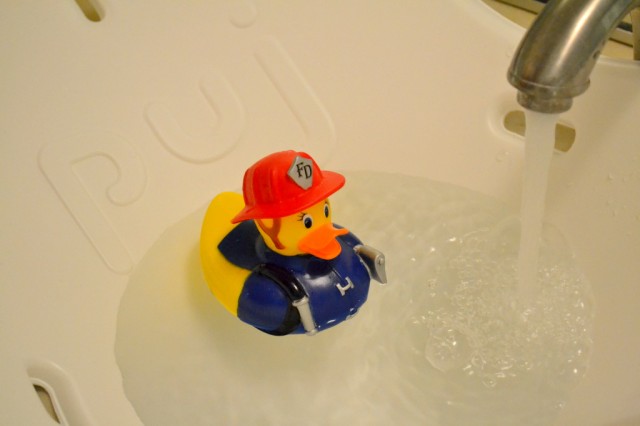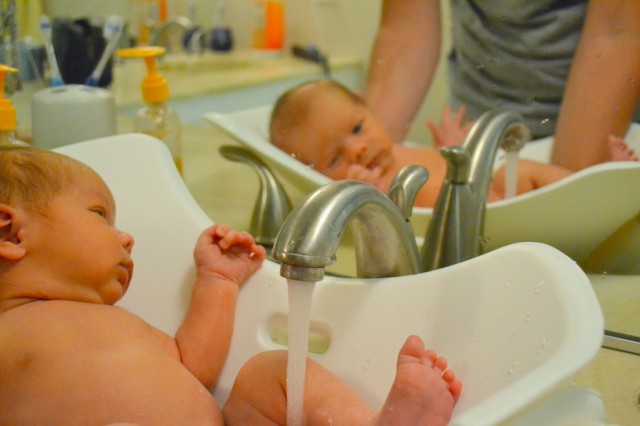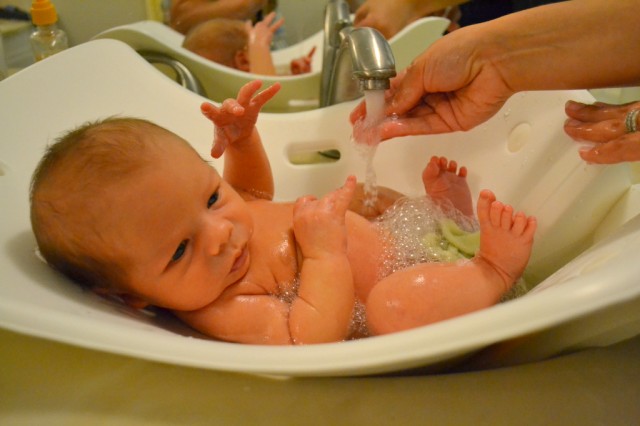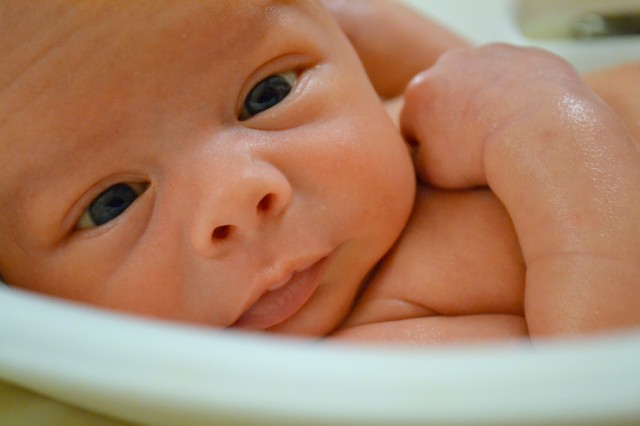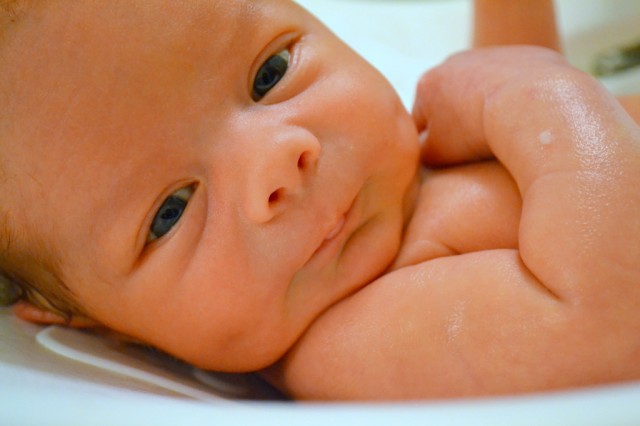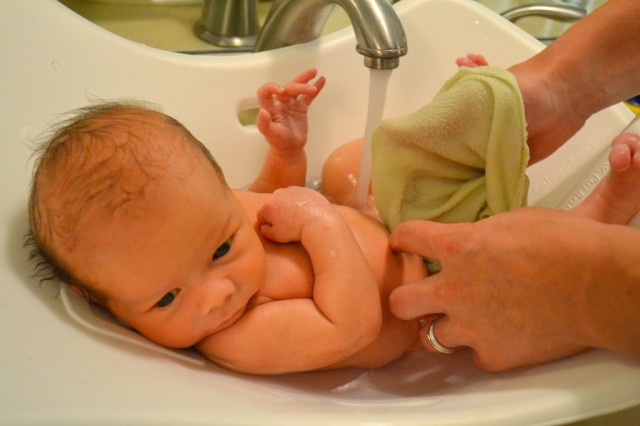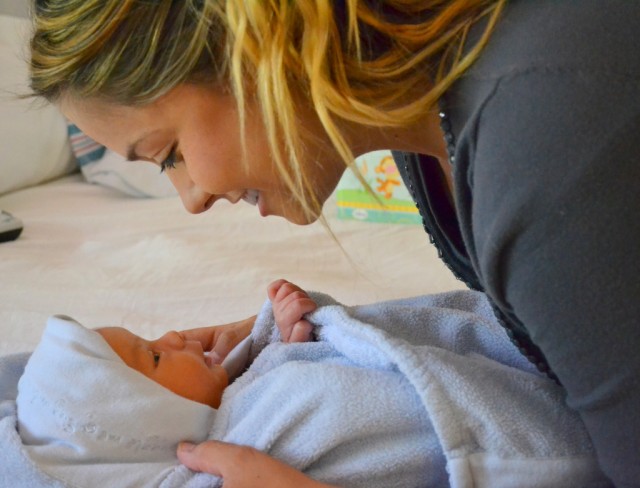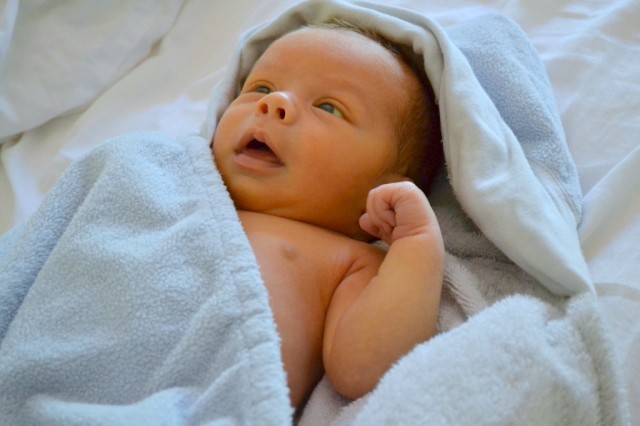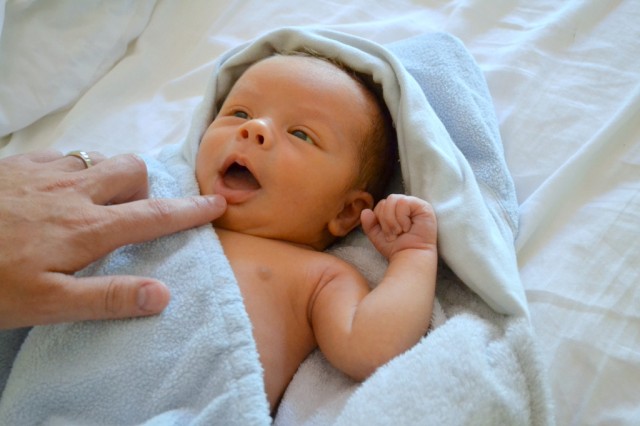 Sawyers icky belly button thingy fell off.
And I promptly sealed it up in a ziplock bag.
Yep, I'm the Momma who saves that kinda stuff.
I recall being about 10 years old and stumbling upon a plastic bag that contained my own shriveled up belly button thing,
and I remember being strangely excited at my discovery.
It was like I had found this tangible token of my birth day, my beginning.
So I figure, if my kiddos turn out even half as weird as me, then they too will appreciate a bag with a shriveled raison looking belly goober to represent the day they entered this world.
Right?
***
The other exciting thing about losing a belly goober,
is that it then becomes okay for you to give baby their first bath–which is how we spent our Sunday afternoon.
With Wesley, this milestone made Ben and I anxiety ridden.
We debated about the temperature of the water, the angle to place him in the tub, whether we should put water over his head or not, how to finagle his slippery body…
All the while, Lil W was screaming bloody murder and our hearts were racing a million miles an hour.
I'm not sure who was most relieved when that bath was over.
But there is something strangely calming about walking a path you have already been down before.
Something that tells you, it can only be easier the second time around.
And because Ben and I were so much calmer this go around,
I'm sure our disposition set the tone for Baby Sawyer.
Either that, or he is just a water baby.
The kind who will be a self taught swimmer at 6 months,
and a Michael Phelps contender in the future Olympics.
Because he loved his bath.
Stretched out his arms, relaxed, flashed us a dimple every now and then, and didn't shed a single tear.
We're proud of our lil guy, and we've even added a new patch to our little brown parenting vests.