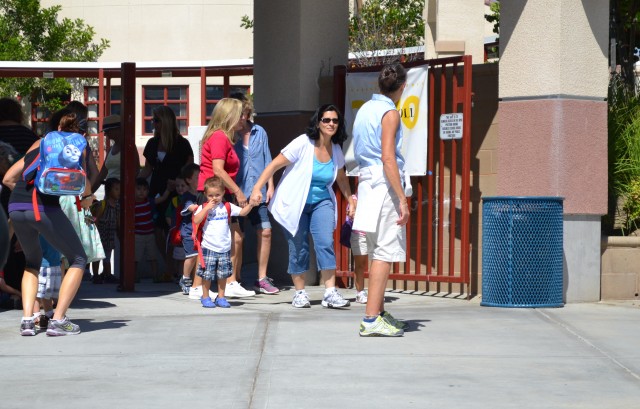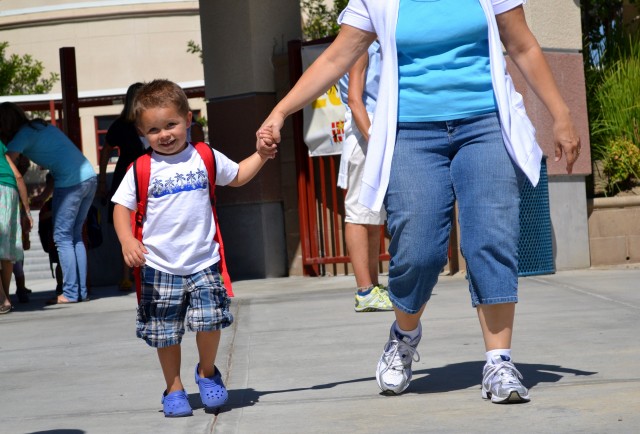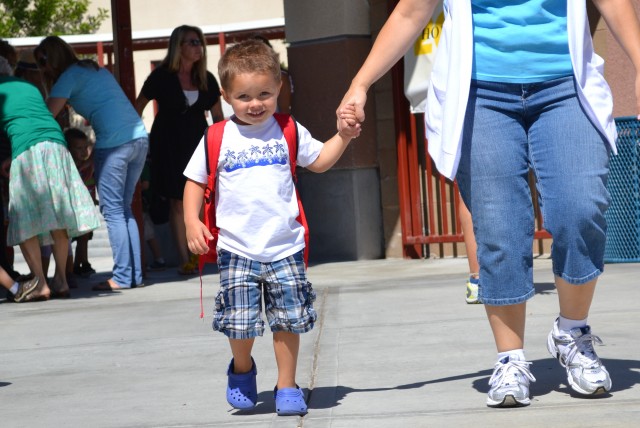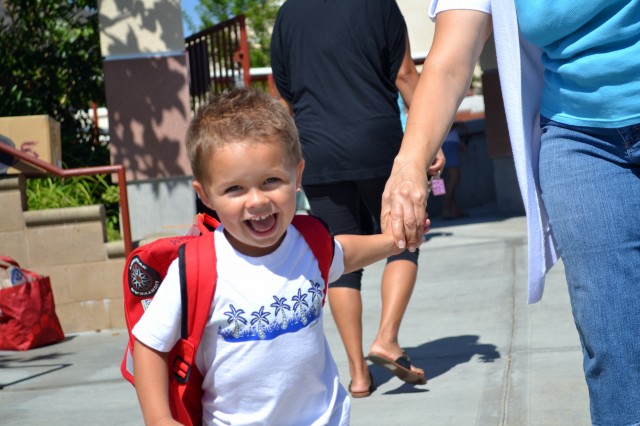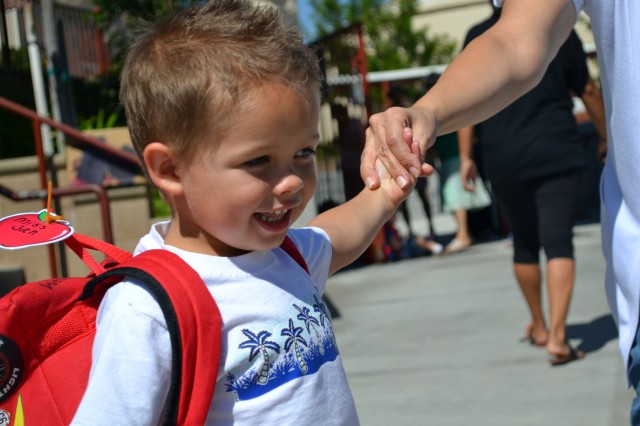 It's my favorite time of day.
I arrive at least 20 minutes early so I can be the first in line.
So I can be the first to watch him turn that corner with an eager look on his face.
So I can watch his dimples gleam and his smile spread from ear to ear as his eyes meet mine.
An anxious look of a toddler excited to tell his Mommy all about another adventurous day at school.
I know these days won't last forever.
He won't always be this excited to see me.
And I won't always be 20 minutes early to pick him up.
There inevitably will be that one yucky day where the to-do's of every day life cause me to perhaps forget his after school pick up time.
Because every parent makes this dreaded mistake once.
Every parent breaks their child's heart at least once.
So for now, I'm holding onto this moment.
And I even brought a camera along one afternoon to capture it.
So that when he is a grumpy teenager,
and I'm picking him up 5 blocks away from school,
and he shrugs as he throws his backpack into the trunk…
When that time comes…
I will pull out these pictures and remind him,
that once upon a time…
this was the bright spot of his day too.
Once upon a time I was perfect in his eyes.
Before he learned that I was human.
Before he learned that I made mistakes.
Before he learned that I was imperfect.
Before then…
I was his hero.
And so for now,
I will keep showing up 20 minutes early.
I will hold his hand and kiss him in public.
And I will take in every single ear-to-ear grin.
And every single giddy embrace.
And hope I can be perfect in his eyes for a little while longer.