My Least Favorite Place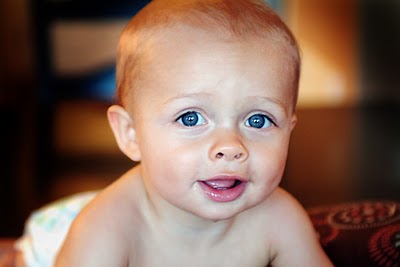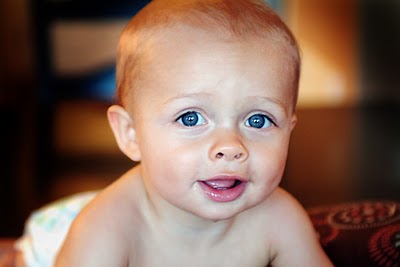 (Wesley a long long time ago)
When Ben and I were just married I always dreaded going to the grocery store.
It was overwhelming for  my newlywed brain.
I wasn't exactly a seasoned chef, and I remember aimlessly roaming the isles waiting for recipe inspiration to strike down on me.
It never did.
Eventually I got a bit wiser and started bringing a list to the market–but I still didn't look forward to the trips.
It was a chore, one more thing to do when I just wanted to be home snuggling my new husband.
Flash forward a handful of years later.
And I have a toddler–Lil W.
I didn't know that it was possible for me to look forward to the grocery store any less, but it was.
I'm the Mom, who rather than wrestle and fight with my toddler through the entire shopping experience…
I simply agree to opening every item in our cart and letting him take a bite.
Chips, pop tarts, Lucky Charms, bananas—you name it.
In addition, I'm the Mom knocking over end caps and spilling piles of apples on the floor as I struggle to maneuver the giant cart with a green race car attached to it.
Whatever gets me through.
Flash forward another few years.
Now I have a newborn added to the mix.
No fun stories for you, because I have not yet been brave enough to go to the market with both boys.
But I can almost guarantee you that another baby in tow will not make the experience more enjoyable.
So here's what I'm getting at.
Today was a tough day.
And to top things off, I put the boys to bed before I realized I had signed up to bring strawberries to Wesley's class the next morning. Which meant a late-night trip to my second least favorite place in the world (Chuck E Cheeses being first).
So you can imagine my surprise, when after a long day like today, a trip to the grocery store ALONE at 10:30 at night turned out to be a welcomed retreat–enjoyable even. I was only going for strawberries but I stayed for nearly an hour. Mindlessly wandering the isles just like I did in my newlywed days. But this time it wasn't because I was clueless. This time it was because I needed to NOT think. To just BE.
And here's the thing that kinda surprised me…
Today wasn't a tough day because my kiddos were being difficult or driving me crazy.
It was quite the opposite. Today Wesley was precious. Kind, thoughtful, and cuddly first thing in the morning.
We got ready, packed his lunch and I left to drop him off at school.
Even though he LOVES school, every morning he whines and sheds a few tears as I pass him off into his teachers arms.
But today, just as I was preparing to comfort him through the transition into the classroom, he did something that should have made me happy–perhaps even proud. But instead it broke my heart.
Wes: Go mommy. Go away.
And he nudged me out of the classroom door and ran into his sweet teachers arms.
I gave her a thumbs up and a smile, pretending I was so excited about his progress.
But as I walked back to my car, my heart was crying.
He was growing up.
And I had to let him.
While I have grand plans to always be the center of his Universe, I realize now that other role models will be entering his orbit. And I need to let that happen. Because as tough as it is for me, it's what he needs. It's what I have learned he responds to the most—learning from his environment, from his peers, from other adults.
And I need to remind myself that the signs of him growing up, simply mean that I'm doing my job–even if that breaks my heart.