Some Randoms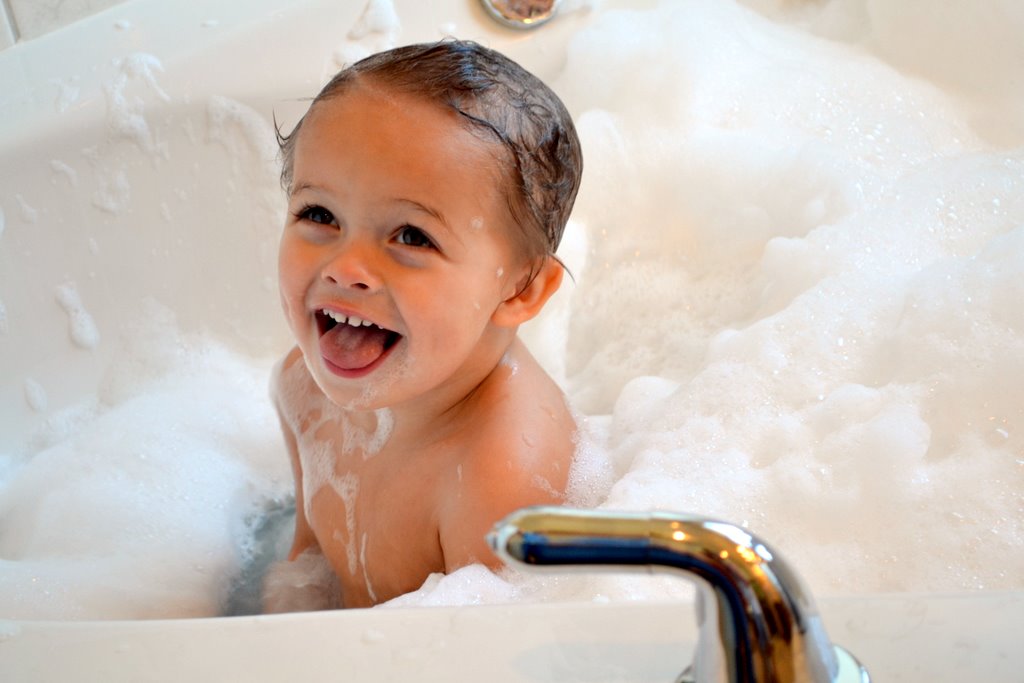 Some randoms, just because.
Well, mostly because my brain isn't working and these things have been on my mind.
1. I've just recently re-discovered Cocoa Krispies, and I'm so glad I did. Nothing beats the chocolate milk once you've finished the bowl of cereal.
2. Do you ever feel like your face is rejecting your makeup? Because that's what I'm experiencing. I think I need to try a new brand.
3. We're still here in Wyoming, and my hands are cracked, my lips are peeling and I can't breathe out of my nose. High altitude is not my friend.
4. Sometimes, when Ben tells me I look pretty, I say "what?", just so that I can hear him say it again.
5. Did anyone else watch Tangled over 100 times this week?
6. Lil W is officially more sufficient than me at maneuvering the iPad.
7. Do I unpack the fake Christmas tree or go out and get a real one this year?
8. Suspenders for gals. Yay or nay?
9. I reeeeally need to get started on part 5 of our love story.
And let's end on that note, with some pictures of Lil W and his adorable cousins.
It's been an "energetic" week, to say the least.
See if you can find which cousin is Ben's clone,
and see if you can figure out what's wrong with the last photo.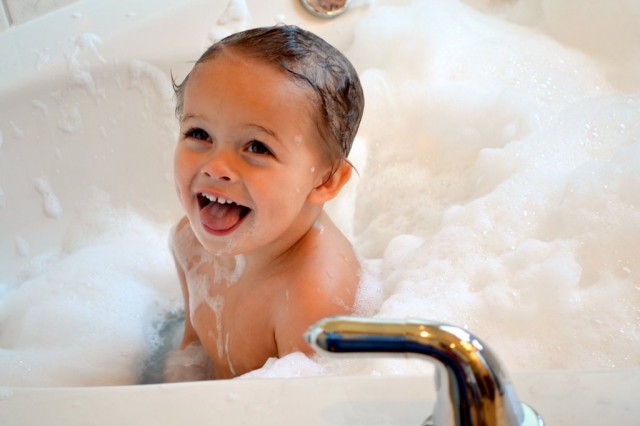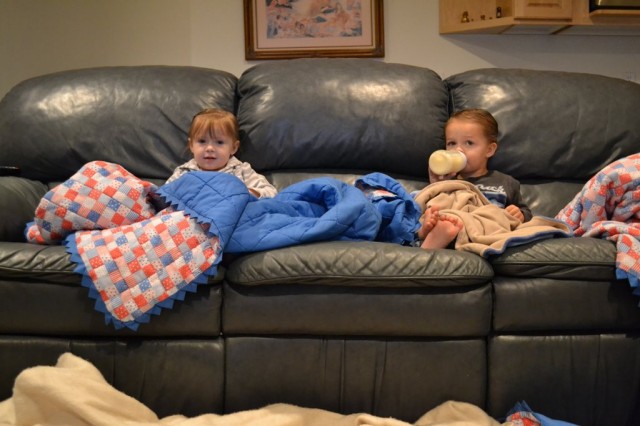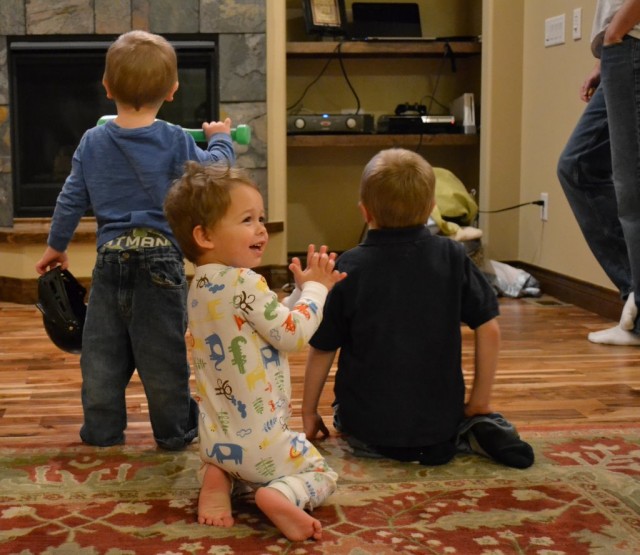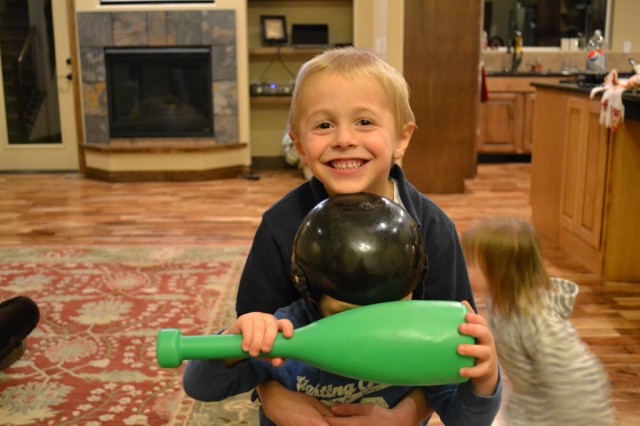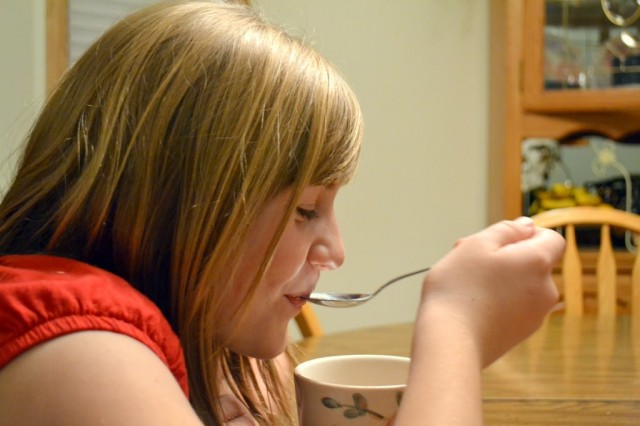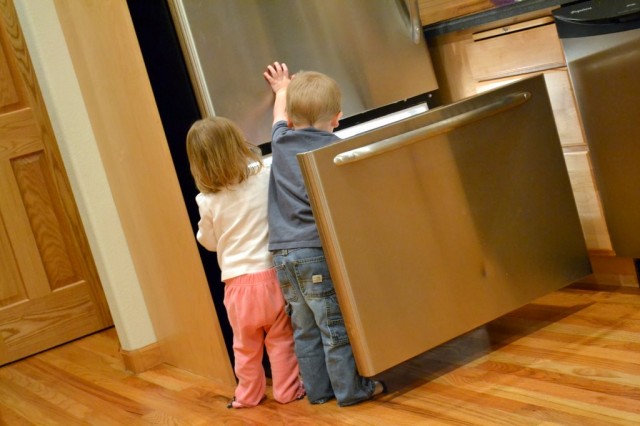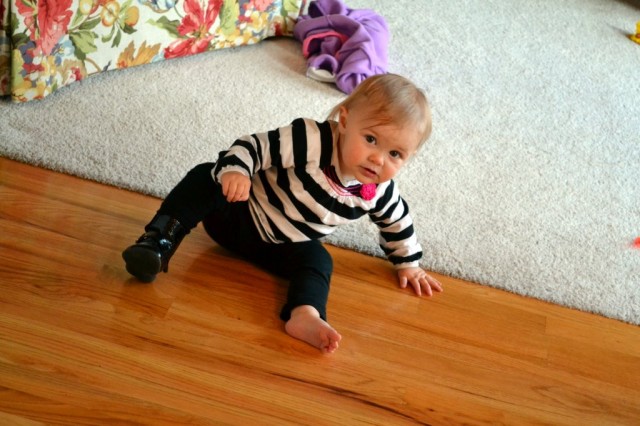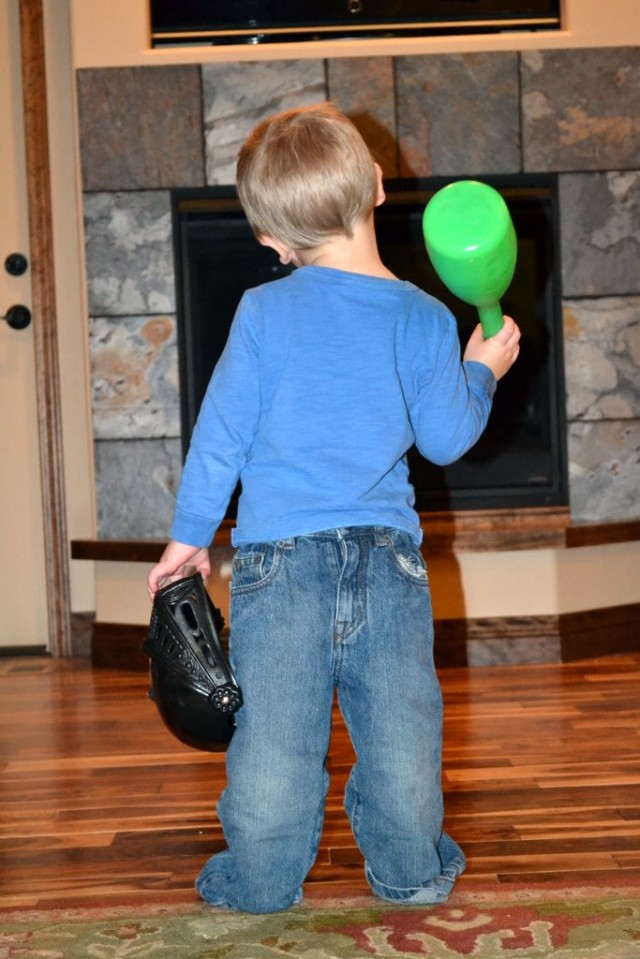 Your three randoms. Ready go!