Antiquing With the Girls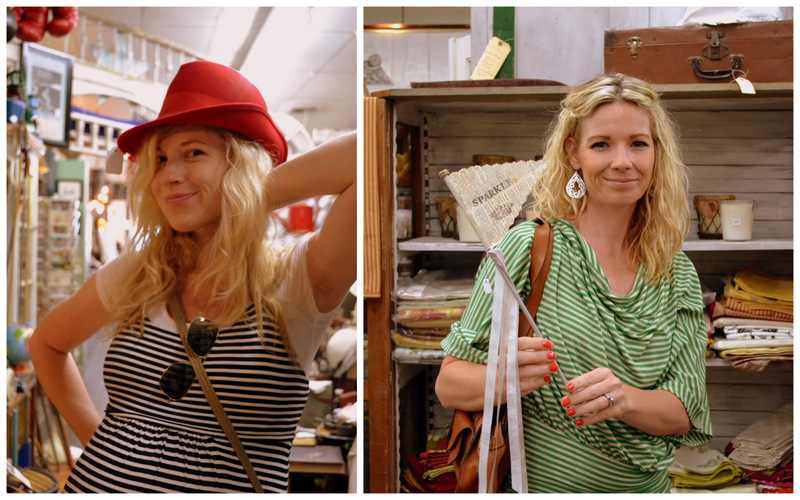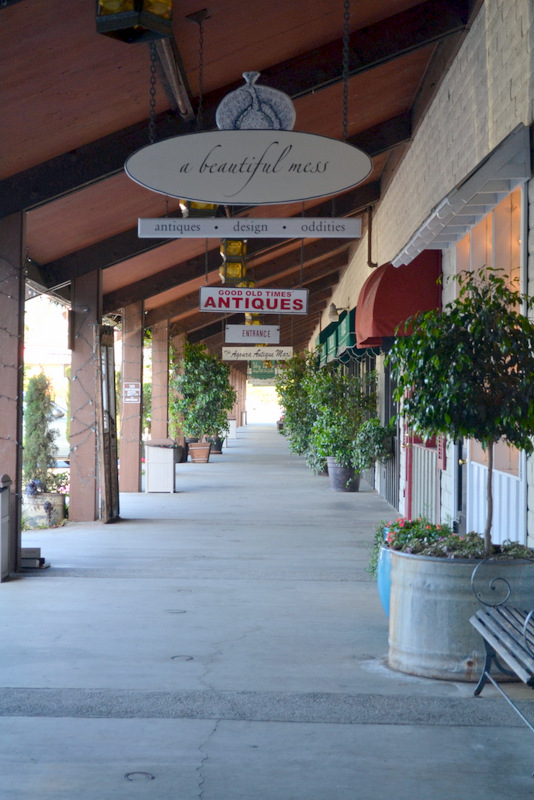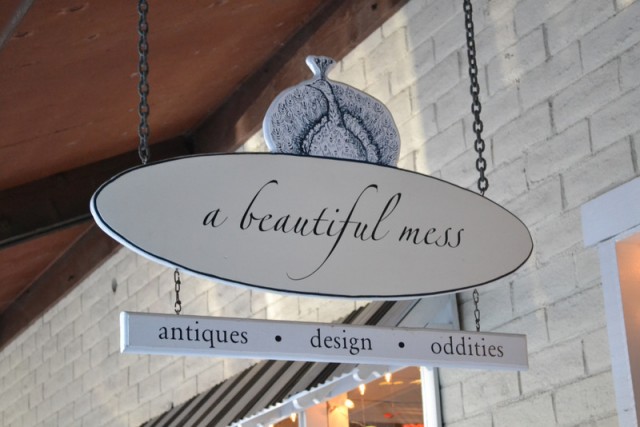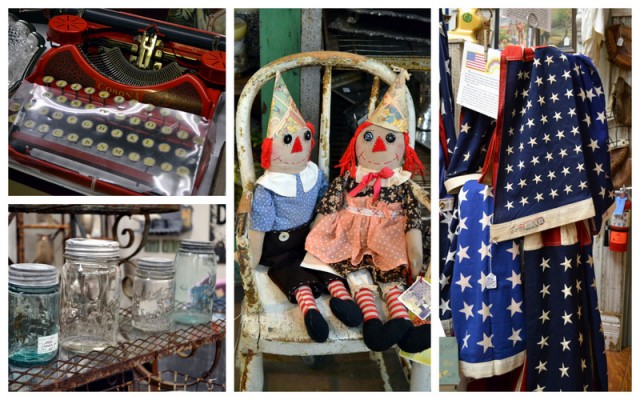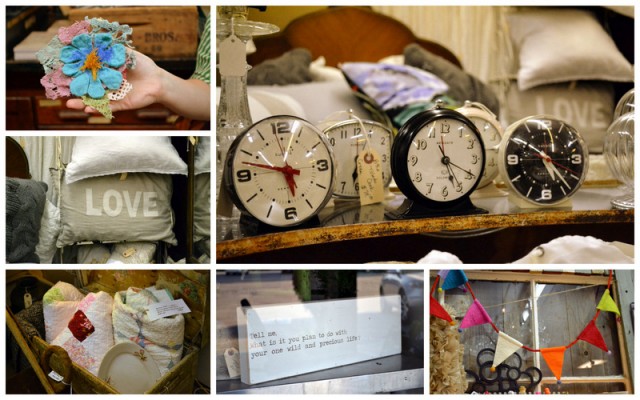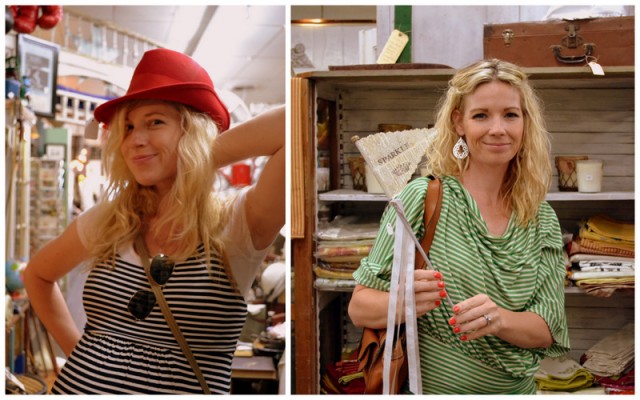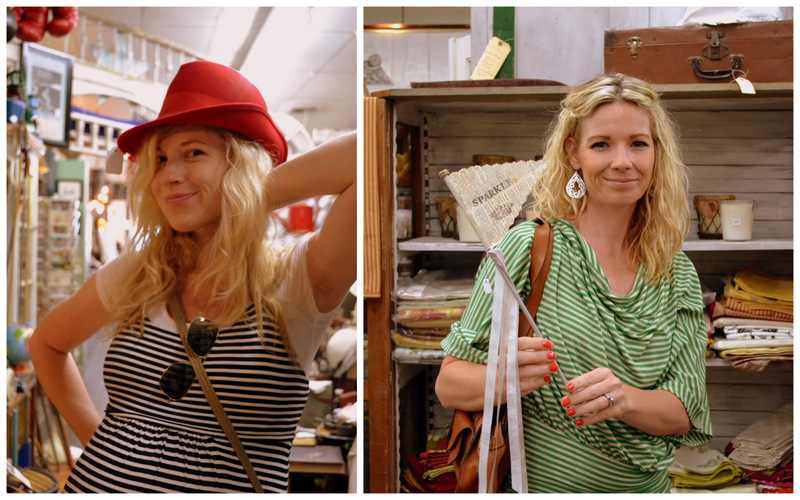 Brooke trying on a vintage red hat. Abby toting the handmade 'sparkle' flag.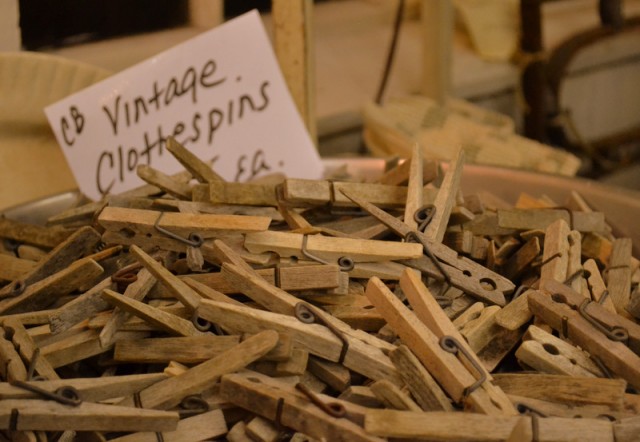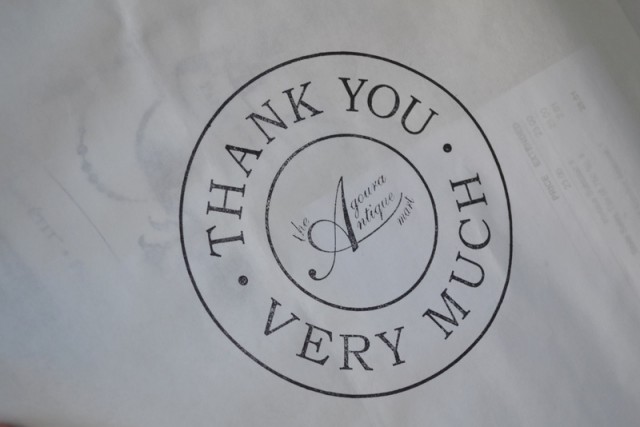 It was Saturday at 4:30 p.m.
I was drowning in piles of laundry, tired from doing yet another load of dishes, overwhelmed at my unorganized and unpacked baby nursery, and to be honest–just tired of being on "toddler duty".  I needed a break.  A head clearing. A moment (or a few hours) to escape my expanding to-do list and just take a deep breath.
We all have that special place.  The one we go to when we want to be worry-free.  The place we go to recharge.  Mine, as strange as it sounds, is the Antique Mart around the corner from my house.  Which is why I have written about it so many times, like here and here.
And on this particular afternoon, I could think of a few gal pals who could probably use an impromptu getaway like me.
Text sent from me to Brooke and Abby: Have you ever been to the Agoura Antique Mart?
Their response: No, we should go sometime.
Me: How about now?
Their response: I'm in.
Me: See you in ten.
Their response: I'm not wearing any make up.
Me: Me neither. 
It seems unlikely these days (with conflicting kid schedules, and baseball games, and school projects, and trips to Target, and family obligations), that an unplanned Saturday Momma activity could ever be thrown together.  But in the rare instances that such adventures do work out, it's almost like magic.  The outing seems to have no expectations, simply a sense of gratitude for having escaped the mashed up crackers in the carpet and the bathroom that needs to be scrubbed. The moment is appreciated, jokes seem extra funny, junk food tastes better than ever, and yes, even the sun seems a bit brighter.
I came home rejuvenated and and overwhelmed with another one of those "moments".
The moment, where as you get older, you begin to realize just how grateful you are to be enjoying the company of someone else so much.
And from across the rack of vintage dresses, you just want to grab said person(s) and give them a big bear hug and tell them,
Thanks so much for being here with me. I think you're great! I needed this like you can't imagine!
But because you don't want to freak anyone out, you keep that bear hug and those thoughts to yourself,
and instead, in a brief moment of eye contact and a shared smile, you hope they know what you were trying to say.
Thanks for the perfect afternoon girls.
Where do you go to get away?