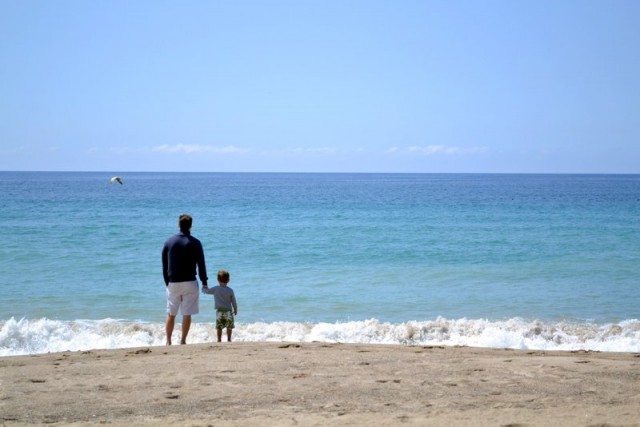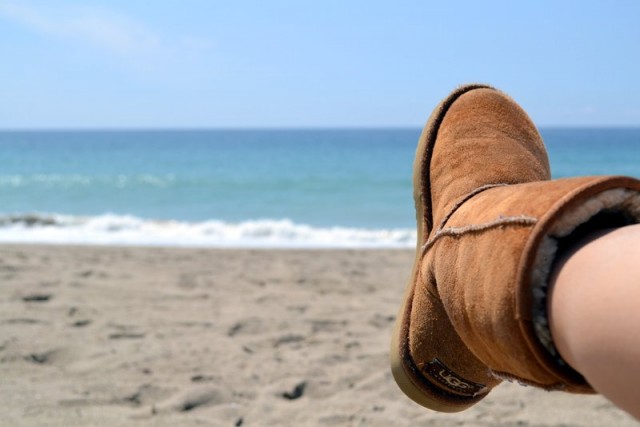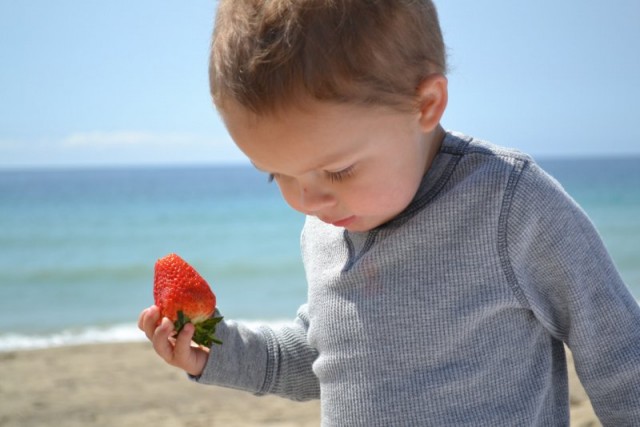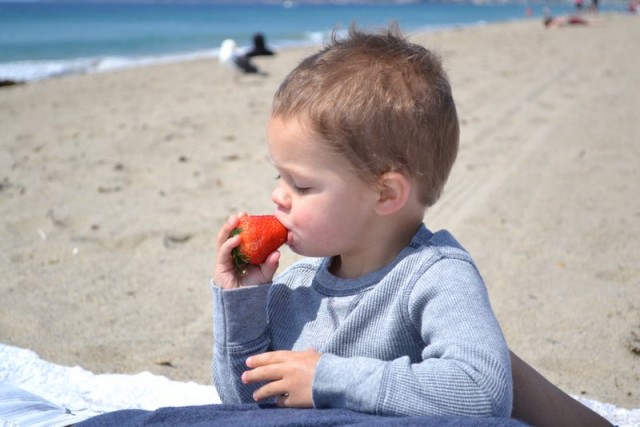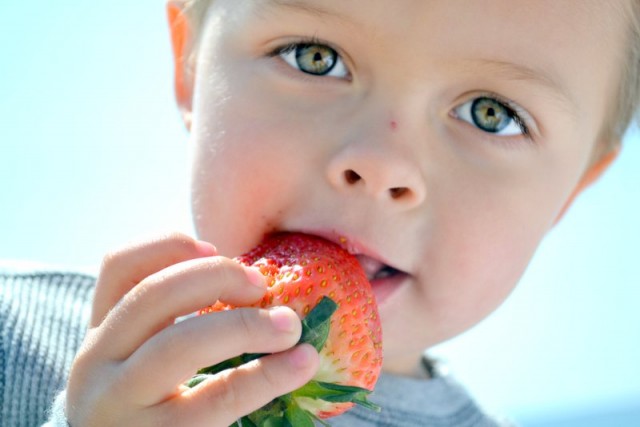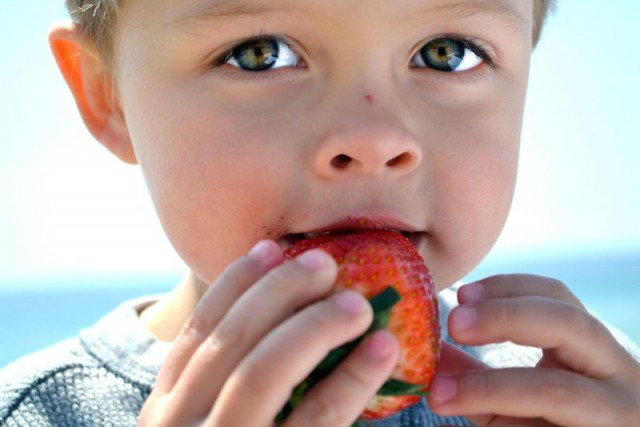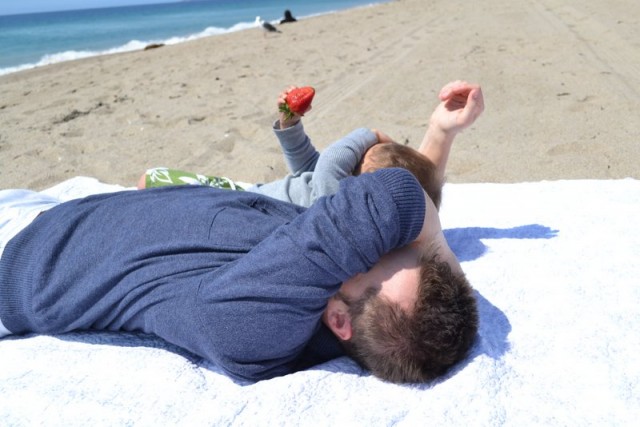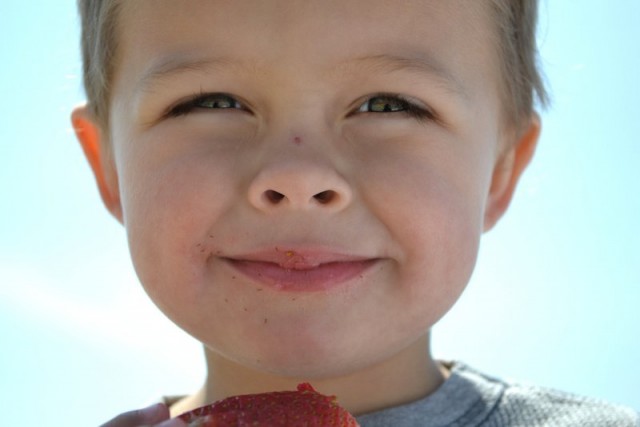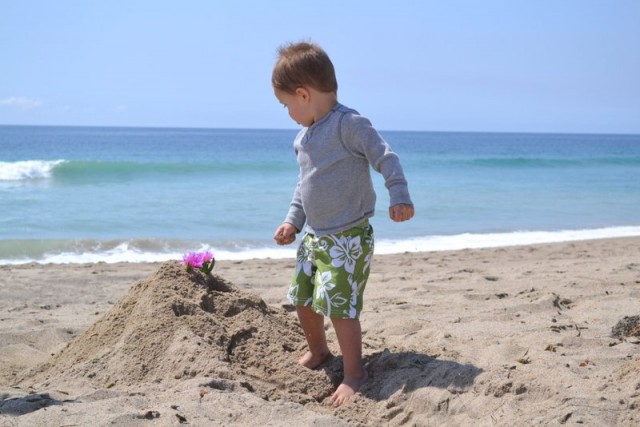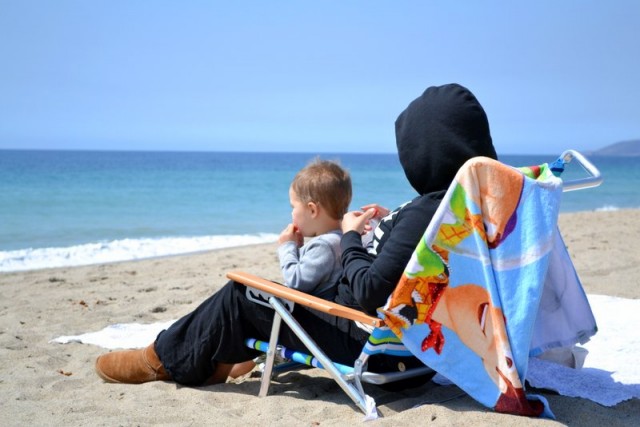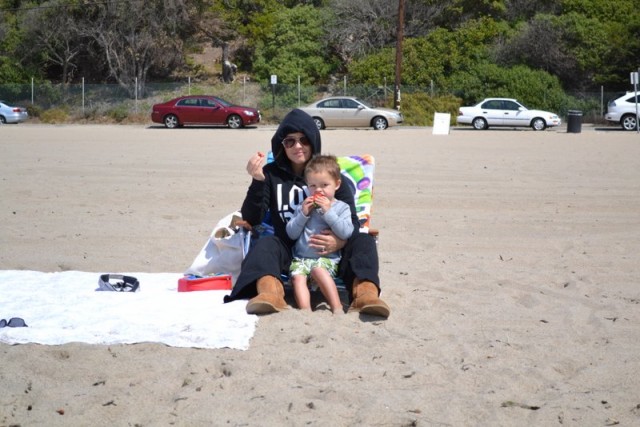 It wasn't what we Cali-folk would call a completely warm day.
But it was sunny.
And sometimes that's all you need to throw together an impromptu family beach day.
We grabbed a blanket, a Buzz Lightyear towel, yummy beach snacks, and a single lawn chair for a largely pregnant momma to make our beach day complete.
Lil W chased seagulls (which he called "ducks"), belly laughed at the crashing waves, built a sand mountain and ate at least a dozen very large strawberries while his accommodating Dad followed him around making sure he wasn't swept off by an unsuspecting wave.
I sat, snug as a bug in a rug, in my lawn chair and took it all in.
Fully appreciating the first day all week that I didn't have a blaring headache.
Enjoying the smell of the fresh, salty air.
Admiring the adorable way that strawberry seeds began to collect in the corners of Lil W's mouth.
Staring at the crazy old man who stripped down to his skivvies and dove into the frigid ocean waters.
Watching out of towners who rolled up their jeans for their first stroll on these famous Malibu beaches.
Smiling as Lil W jumped in his Daddy's footsteps as they walked in the sand.
Pressing my hands against my tummy to get a better feel of our little peanuts aggressive kicks.
Looking forward to our stop at the strawberry stand on the way home.
Giggling at Ben who continually reminded me that I looked like a pregnant bank robber.
And feeling grateful, that even when life is simply exhausting, God grants us these precious moments to remind us what really matters.