Fleeting Moments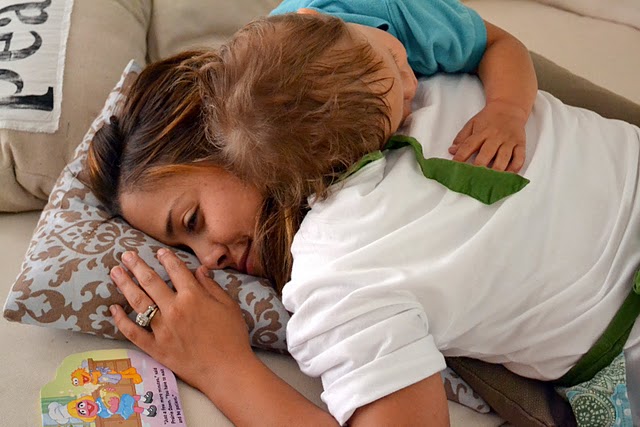 Nap time.
It's fleeting around these parts.
Every day it becomes a bit less consistent,
and I realize it's only a matter of time before it stops all together.
Like clock work, half way through his nap,
Baby W wakes up crying and looking around the room for his Momma.
He spots me, whines until I curl up next to him,
and then closes his eyes, usually puts his arm or leg over me
and drifts back to sleep.
He always makes sure some part of our bodies are touching
that way I can't sneak away without him noticing.
And yesterday, he wanted to be REALLY sure
I didn't escape our mid-nap cuddle session.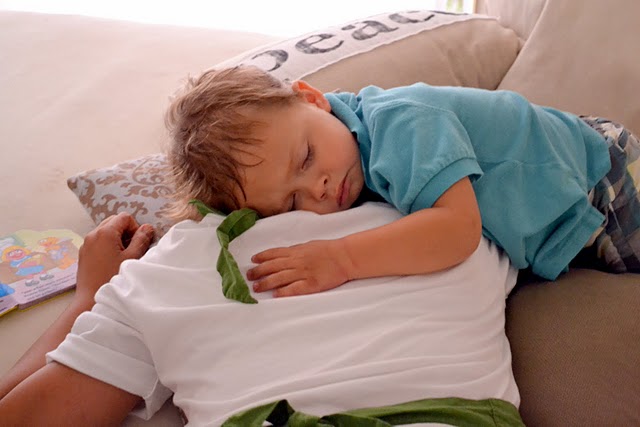 So he threw his entire body on me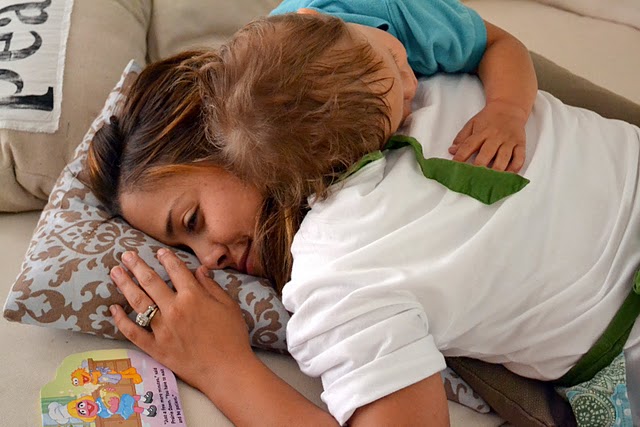 You're not going anywhere Momma.
I love this boy and his sweaty bed head.