DIY Straight Hair and Feather Extensions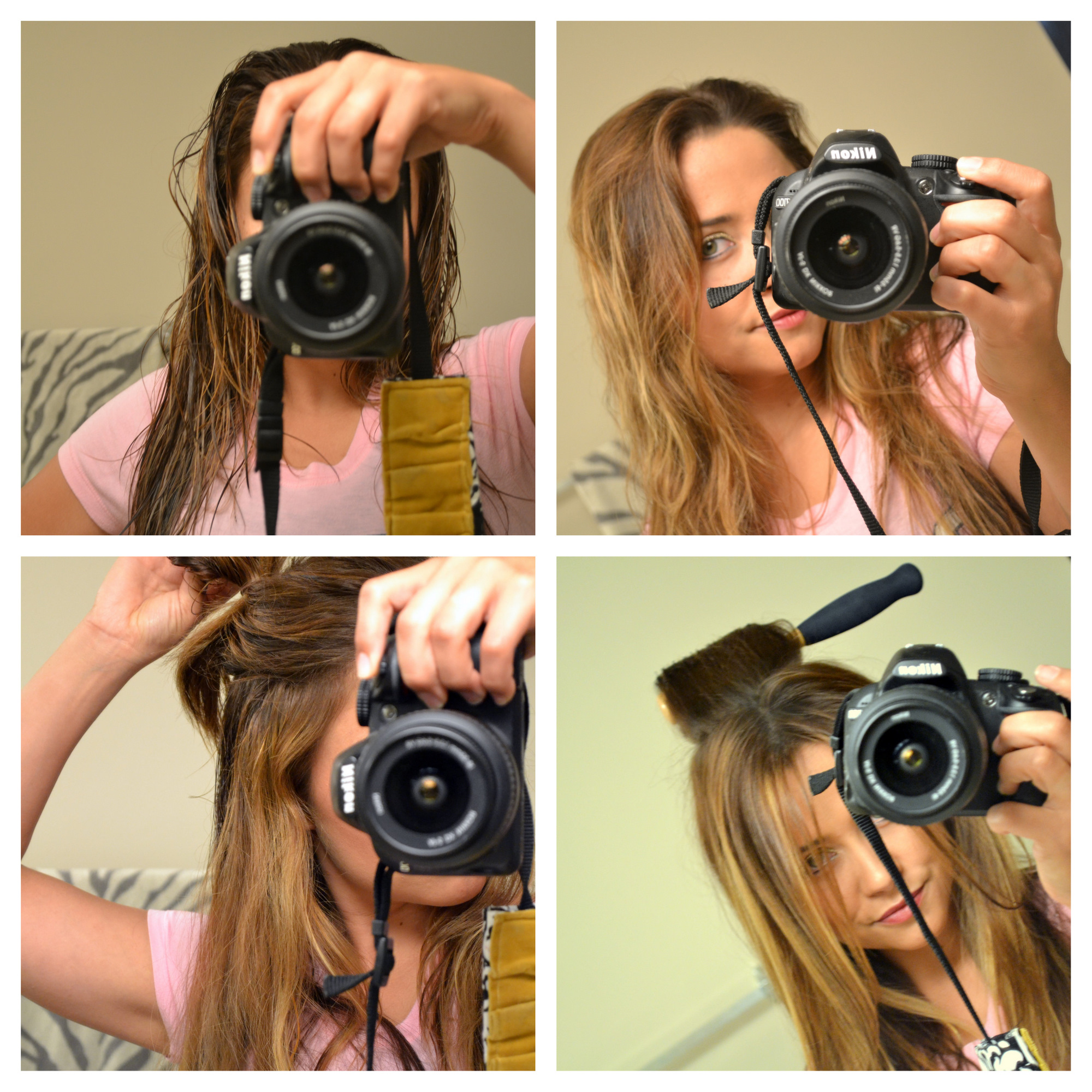 Sometimes I get stuck in a rut.
Same ol' routine, without even realizing that it might be time for a change.
Take my flat iron for example.
It's about 6 years old.
And ghetto.
Cracks, mystery discoloration, and a melted cord.
But yet, every time I straighten my hair,
I faithfully bust out my hunk of junk
and attempt to tame my mane.
The result: straw like straight hair, I call it "crunchy hair".
I have never quite gotten the "sleek-straight" look I am going for,
and I always thought it was because I was using the wrong technique.
And then…
Misikko sent me this brand new Hana flat iron,
and I was blown away at the difference it made.
My hair came out straight AND silky.
My hair never got stuck or tangled on the flat iron,
and I no longer looked like I had split ends.
Hallejuah!
This is how I flat iron my hair.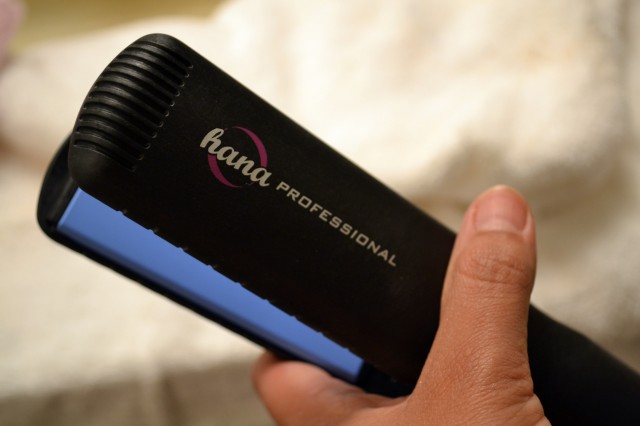 Hana Flat Iron c/o Misikko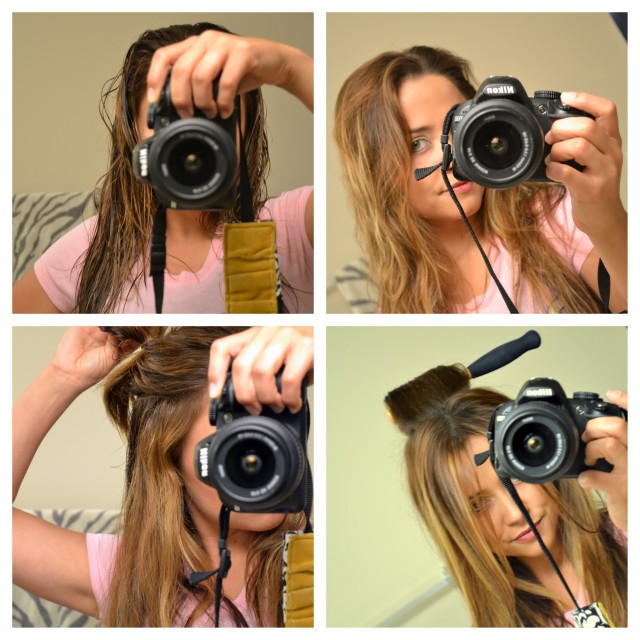 1. Wet hair
2. I let it air dry for a bit so you can see all my crazy cowlicks and frizz.
3. I part my hair and blow dry the bottom half first.
4. Then,I blow dry the top half.  I try to dry the top half in an upwards motion to give it more volume. I part my hair again and flat iron the bottom half first, Then I flat iron the top half.  I use a large round brush to get a mini Snookie poof going in the back.
And now, a moment of pure honesty.
I like to think I hide my hair pulling VERY well.
I have my extensions to give the illusion that I have more hair.
Currently, I am pulling the majority of hair from the top of my head…
Hardest spot to hide a bald spot, let me tell you.
I use Joan Rivers hair powder to cover the bald spots on top of my head.
Here is before the powder: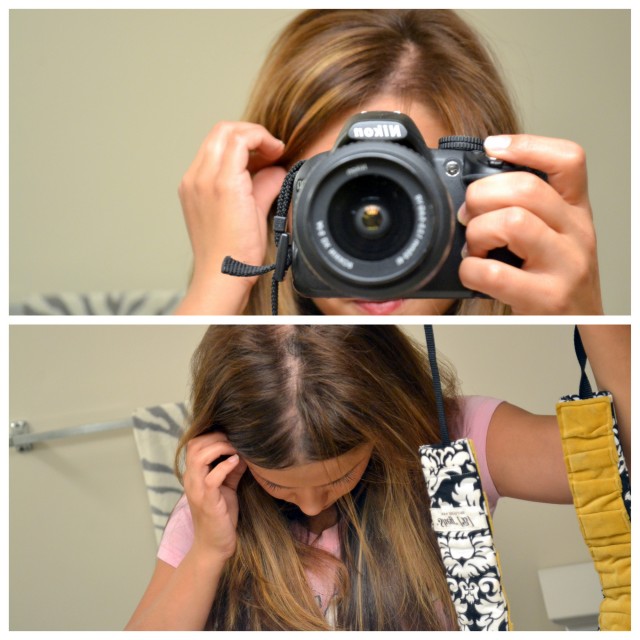 And then after I finish flat ironing and filling in with powder: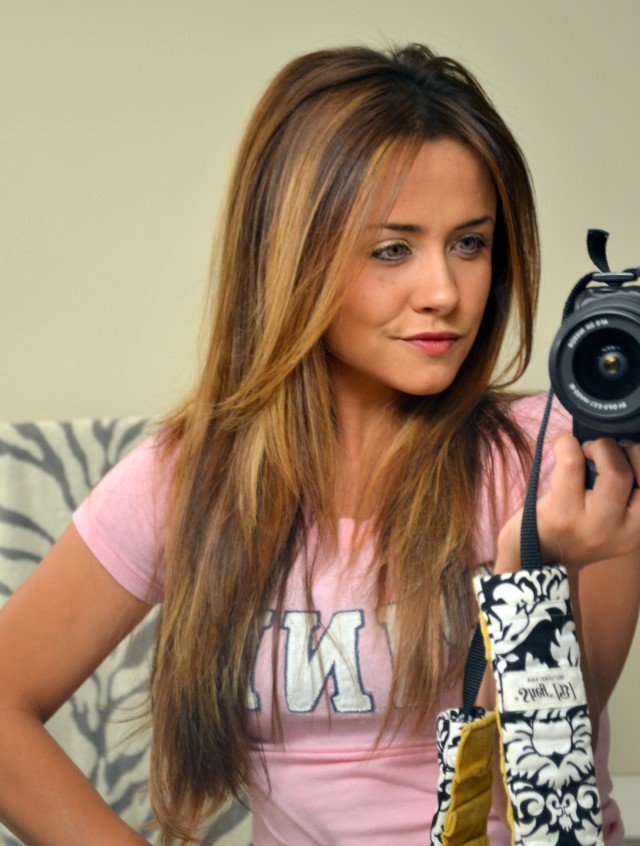 Misikko also sent me a super rad feather extension for my hair.
The best part is that it is DIY, so all I needed was a pair of pliers and I was able to put it in myself.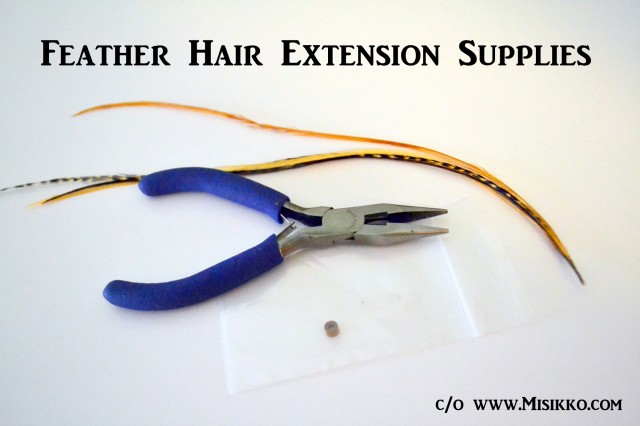 Feather Hair Extension c/o Misikko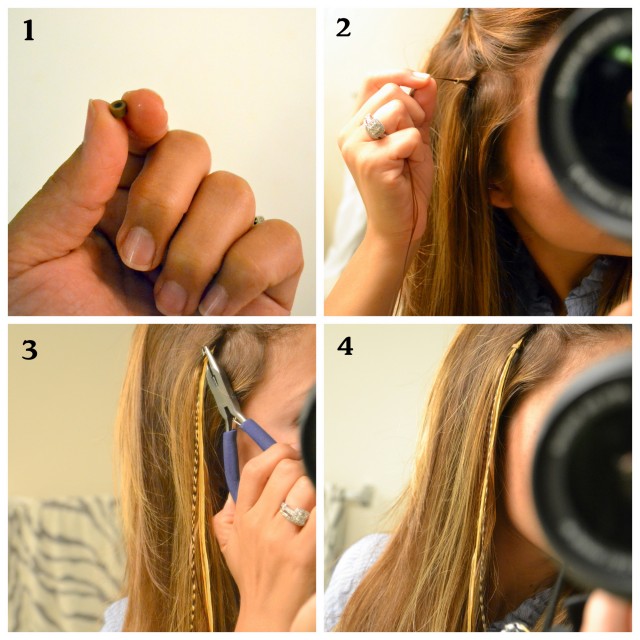 I prefer the subtle look with of a feather extension, so I put it under a large section of hair so it just peeks through.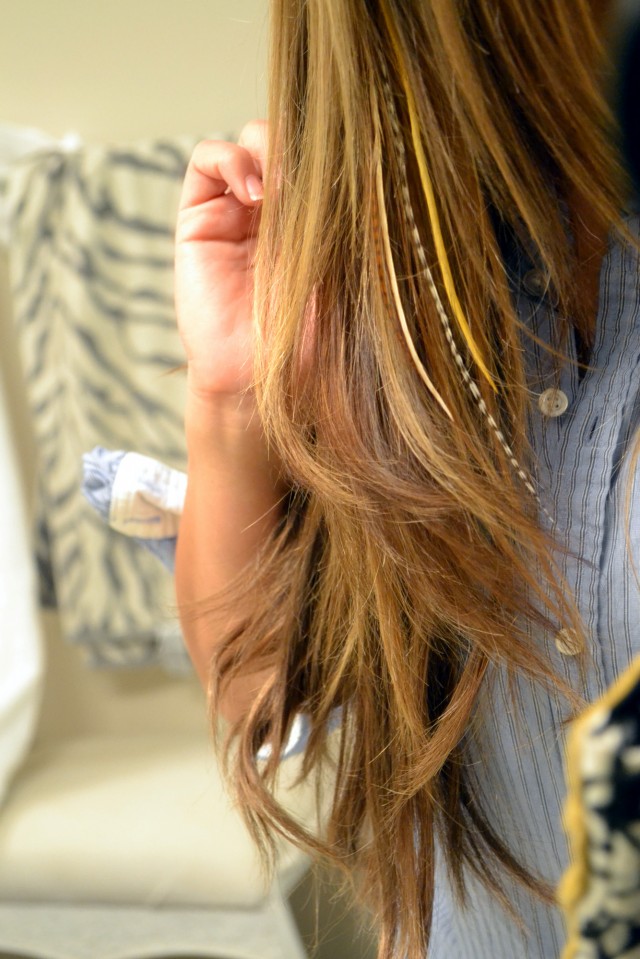 And that's the latest in my hair adventures.
Check out Misikko for literally every hair product and accessory you could ever imagine.