A Bit of My Story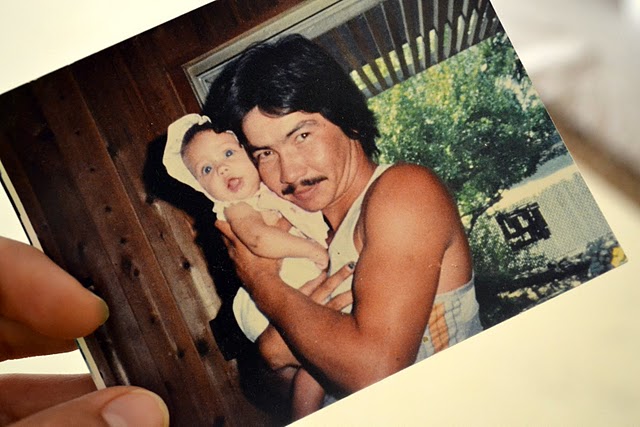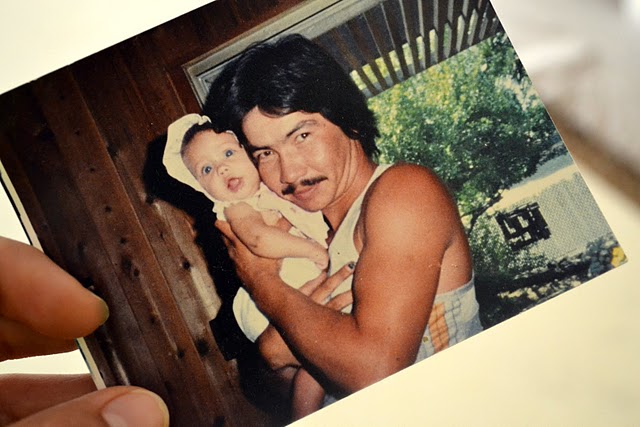 The best blogging advice I ever received:
Only tell your story.
It's not my place to tell someone else's story for them,
to pretend I understand their choices,
their reasoning,
or their path in life.
The only story I know for sure
is my own.
Which is why I am sometimes conflicted on how to respond
to your emails and comments asking about my parents…
More specifically,
my single mom
and my dad.
And then I read Ree Drummond's book,
Black Heels to Tractor Wheels,
where she talked about her parent's divorce
as it related to her
without all the intimate details of their relationship.
And I thought to myself,
that is the story I want to tell.
High school sweet hearts,
married young,
divorced soon
with one healthy baby girl
to show for their short time together.
That is where our story begins.
I have no doubts that they were in love,
and I have no doubts that I brought them both great joy.
But eventually, real life and hardships dissolved their young love
and ultimately their marriage.
I was one year old when they divorced.
Growing up I never questioned why they weren't still together,
I just questioned why he was never around.
A handful of visits a year,
and a few special occasions
I would see him.
We always had fun,
we always giggled,
ate good food,
watched basketball,
talked about the Dodgers,
and played horse in the driveway.
But then he left,
and I was back to not having a Dad.
I remember practicing throwing the perfect spiral
and swishing my three point shot
just so I could impress him the next time we were together.
Maybe then he would visit more.
I invited him to my soccer games,
my awards banquets,
my back to school nights
and all those things parents go to
to support their kids.
But my Aunt was always sitting in his place.
Then one day when I was 15, he showed up.
It was my club soccer game.
I had been playing for 6 years,
and this was one of the first games he had made it to.
I scored three goals,which is kinda a big deal.
I'll never forget how proud he was.
The look on his face,
the enthusiasm and power behind his high five,
and the way he introduced himself to the other parents as
my Dad.
I had over 50 more soccer games in my high school career,
and after that day, my Dad never missed a single one.
If it wasn't about sports,
my Dad was generally a man of few words.
But over the next few years he began to open up.
We started having weekly dinners,
went on afternoon runs,
and shared talks about life and the past.
It might have been too late for the typical father/daughter relationship
so we worked on creating a friendship.
Sure, there were days when I was hurt.
But I was never angry with him,
never lashed out,
never expected more than I knew he was capable of giving.
I just hoped that one day he could give me more.
Instead, I developed this image in my mind
of the type of father my kids would have.
The type of Father who always showed up.
The type of Father who would fight for his kids,
who's heart would ache if he had to be away from them for even one day,
who tucked them in with bedtime stories and butterfly kisses every night.
And then I took that image,
I found that guy,
and I married him.
Today my Dad is one of my best friends.
He shows up for everything important to Baby W.
He takes him to the park,
helps him down the slide,
teaches him to throw a ball
and smothers him with kisses.
Today, he is the Grandpa who shows up,
the Grandpa who get's choked up when Baby W skins his knee,
the Grandpa who loves,
the Grandpa who gives butterfly kisses,
the Grandpa Baby W can count on.
And that's just the type of Father I need right now.