It had been 7 months in the making–or rather trying.
And it was an early Sunday morning.
I had spent the night before hunched over a toilet.
I'll spare you the details. Let's just say it wasn't pretty.
So I get to church the next morning, still a bit shaky.
Ben was already there–he had a few early morning meetings.
Before I took my seat next to him in the chapel,
I headed off to the restroom to see if my hunch was correct.
Fingers crossed,
and three minutes later,
I had the answer we waited 7 months to hear.
So I took a cell phone pic,
and right there, from the bathroom,
I texted Ben a picture of our exciting news.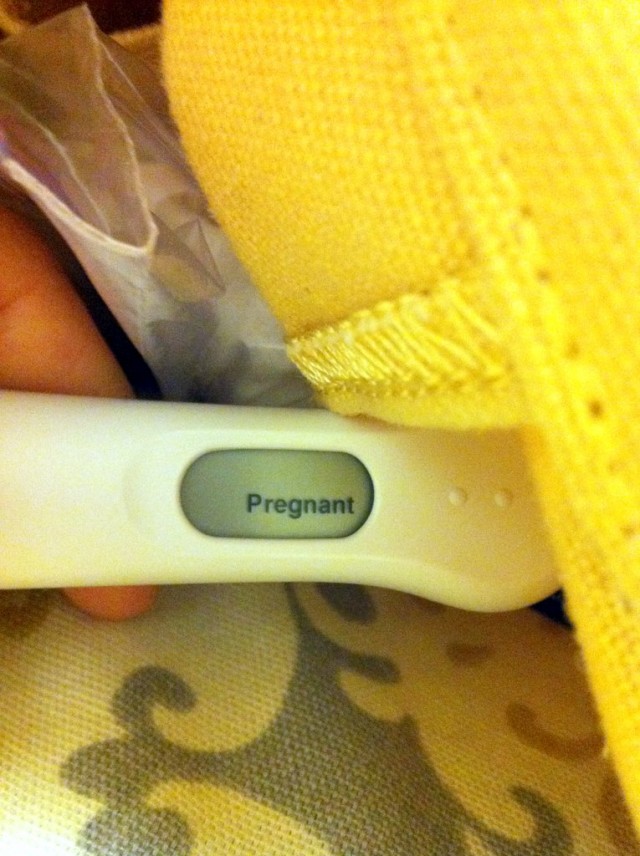 And you know what pregnancy reminds me?
That it is possible to be both blissfully happy and petrified at the same time.
Because so far, this pregnancy is turning out just like the last one.
But if the result is anything like Lil W,
then it will all be worth it in the end.
And that's what I have to keep reminding myself.
So that's why I've been a little MIA lately.
My brain has turned into mush and it has taken an actual effort just to shower each day.
But I'll try harder, I promise.
P.S. Our baby is growing fingers and toes this week. And that's pretty exciting.
I'm Ashley. Sometimes I craft, occasionally I cook, everyday I write, and I'm always Momma. This is my blog. I keep it real while still seeing the rainbows and butterflies in all of life's lessons.
Latest posts by Ashley Stock (see all)