I've been doing my best to listen to my body.
Not push myself.
Be restful. Slothful even.
Because that's what this little peanut inside of me has been asking for.
However, I still have a little toddler who is not feeling quite as "restful" as his Momma.
Mornings are the worst.
I have the least energy and the room seems to be spinning most of the time.
But Lil W…Lil W is rearing to go in the early morning hours.
Full of energy. Eager to wrestle, curious, cheerful.
So yesterday morning,
I stumbled down the stairs,
turned on the Wiggles,
set out some breakfast for Lil W,
and then curled up in the fetal position on the couch and closed my eyes.
A few minutes passed.
And then…clink…clink…
I opened my left eye and spotted Lil W hovering around the Christmas tree with a guilty look on his face.
And for the first time in over a week, I pulled out my camera to take a picture of what I discovered.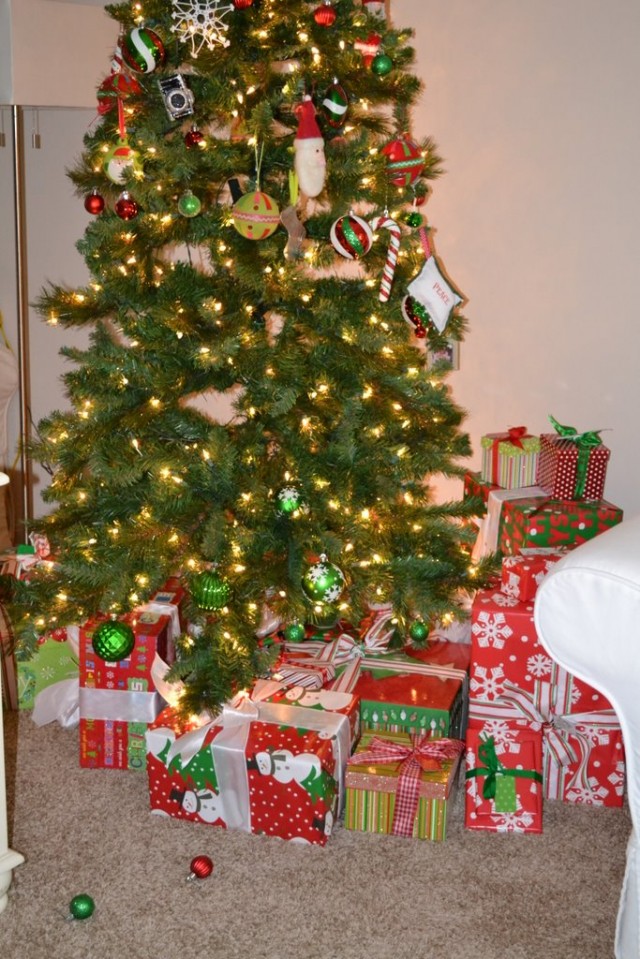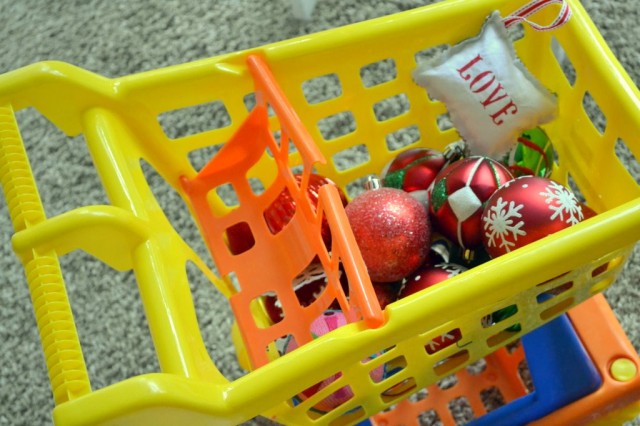 It seems he went shopping for some ornaments.
And even though we have had "the talk" about him touching the ornaments many many times,
and he knows touching the ornaments means sitting in "time out" for a bit,
I couldn't help but smile this go around,
because I'm learning, that for the next 6.5 months
I may have to choose my battles.