Two Promises (and Daily Style with Bella Dahl)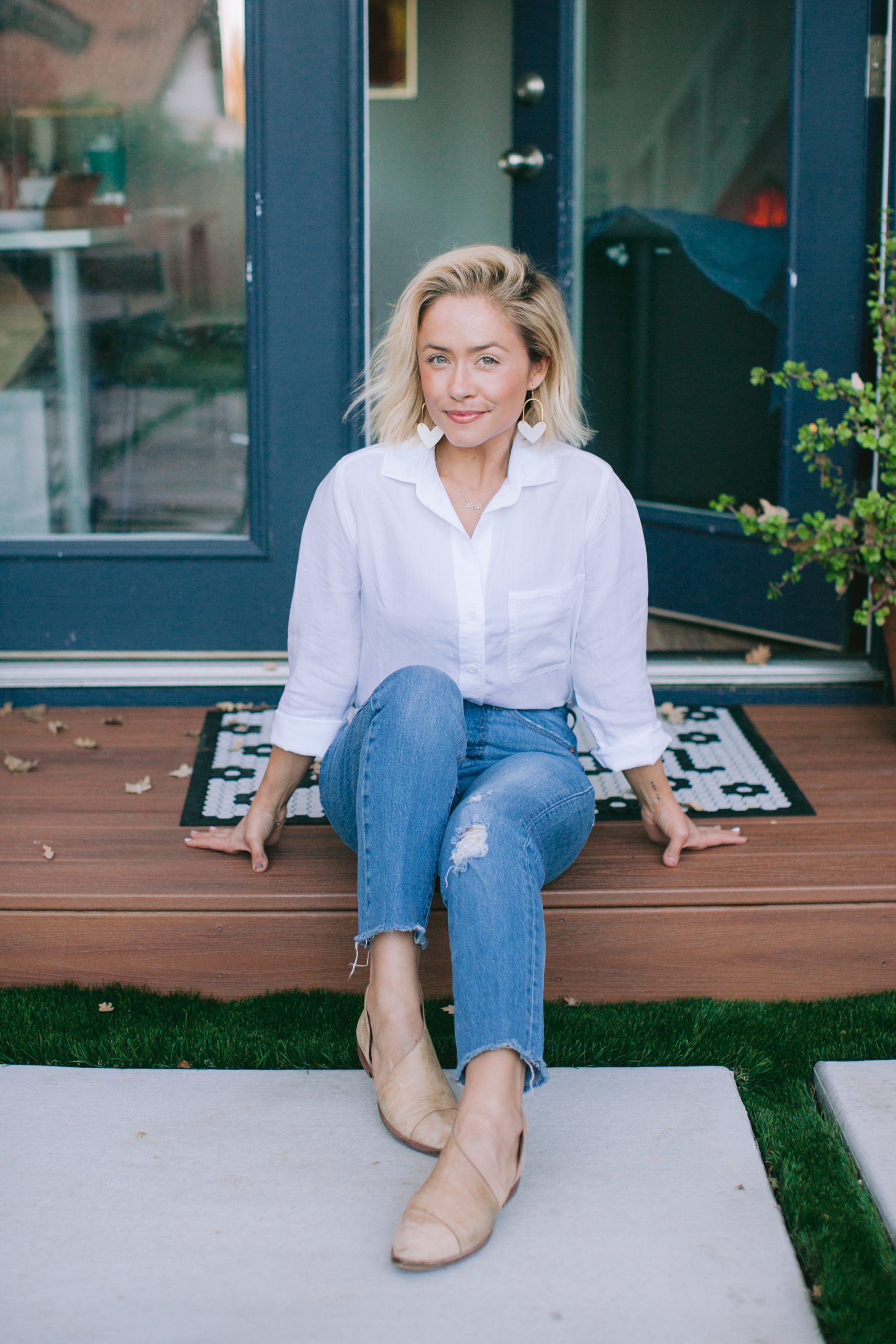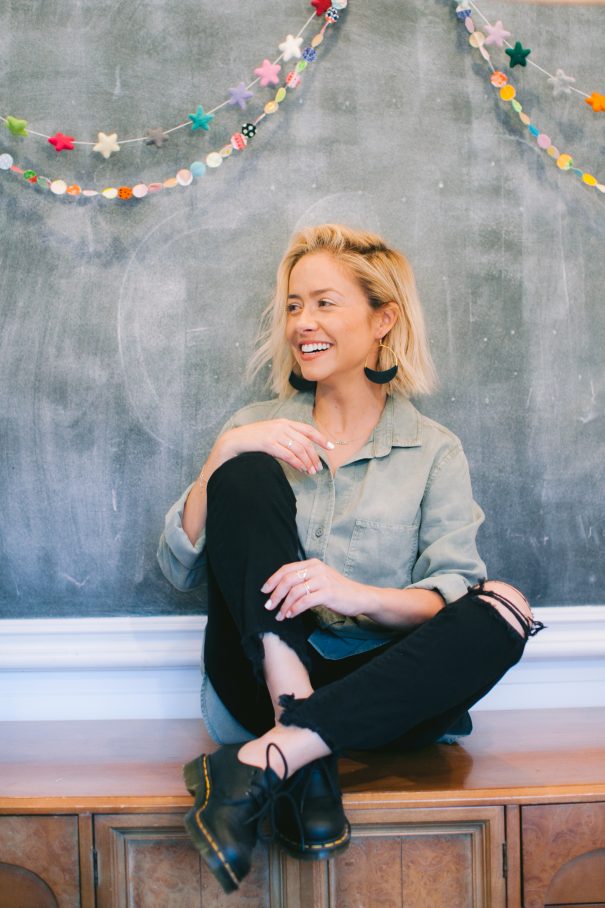 via @michellebeller
After losing Stevie earlier this year I made two simple promises to myself.
I promised I would get out of bed every day.
And I promised  I would get dressed every day.
I didn't need to leave the house. I didn't need to put on a face that didn't match what I was feeling inside. I didn't need to rush through my healing. I didn't need to pretend I was okay if I wasn't. I didn't need to be strong every second of every day. I didn't need to apologize for my grief or my tears or for the things I wasn't equipped to show up for.  I didn't need to explain myself or say yes to things that didn't feel right for my heart.
But I needed to get out of bed.
And I needed to get dressed.
For me, these promises serve as my daily reminder that I'll never stop trying. I'll never stop living. I'll never stop showing my kids that life and love and hope can continue to exist amidst the heartache and the loss and the pain.
So here it is, a second blog post this week!
I know, I know. What is even happening over here?
Well, I'll tell you what's happening…a commitment to imperfect healing. And right now that looks like a bit of a return to my old ways of processing big emotions through blog posts.
This blog has always served as a sort of time capsule for my personal evolution over the last decade–documenting many of the most significant and also the most cringe worthy moments of my past lives.  You can dig into the archives (but please don't, lol) and literally witness me shedding layers of awkwardness, insecurity, arrogance, immaturity and pride. You can witness my transformation from a young twenty-something new mama searching for her identity and for validation from internet strangers into a flustered, often overwhelmed, stretched into humility as a result of wrangling three energetic kiddos as a special needs mama.  It's a bit of an epic metamorphosis, actually.  A life that strayed so far from the idealized version i had imagined for so many years.  Nonetheless, a life I'm grateful I was thrust into.
Today, it's funny because I can now see so many of those past versions of myself creeping back into my life in little ways.  Almost like my personal reminder that where we've been will always be a part of who we are.  And when life throws us a curve ball of epic proportions, sometimes it's the parts of ourselves we least expect that return to piece together the shattered bits of our lives into a new mosaic of beautiful brokenness.
Beautiful brokenness. I'm not all sunshine and rainbows, but I'll never stop searching for the life's silver lining, for the purpose in the pain.  Good days. Tough days. One day at a time.
For now, i get out of bed and i get dressed.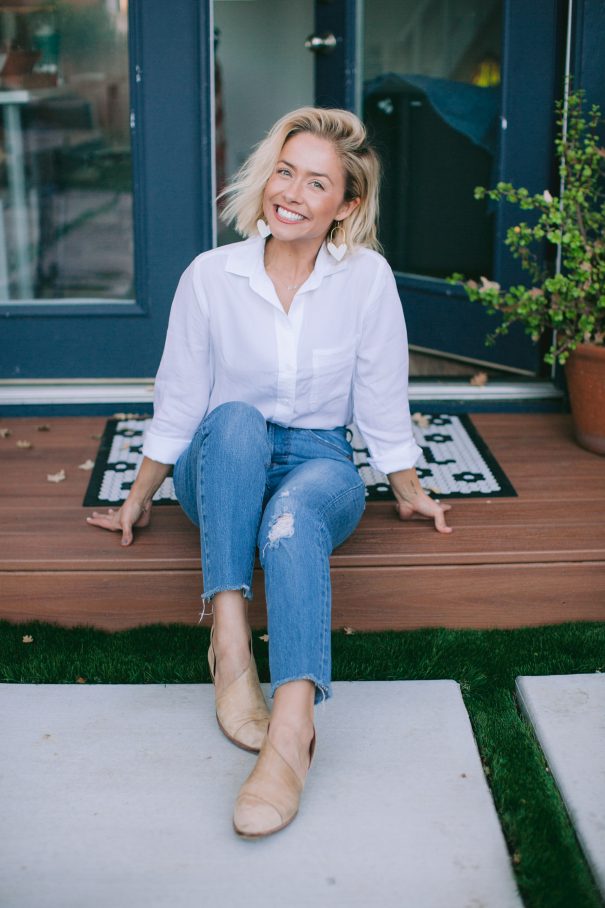 All photos via my dear, sweet, talented friend @michellebeller
My primary focus when picking out an outfit for the day is that it MUST be comfortable (tight, scratchy, ill-fitting clothes are a sensory nightmare for me and can make me super irritable, true story).  And second, I want my outfits to be EASY to put together.  I'm not super fashion forward–just someone who appreciates effortless style, versatile, timeless pieces and neutral colors.  I'm a blue jeans and white shirt kinda gal and I love a piece that can be worn a dozen different ways. And that's why I've been a big fan of
Bella Dahl
for such a long time! Super high quality pieces that will stay in my wardrobe rotation for years to come because all their looks are versatile and CLASSIC! Not to mention, softest, most comfortable clothes ever! I had so much fun throwing together some simple looks that you can just grab from your closet and throw on (remember, I value effortless style…because no one has time to waste having anxiety about what to wear everyday, #amiright).
Here are some classic looks you'd surely see me in if we ran into each other at the grocery store or the movies (can't remember the last time I was at a movie theatre though).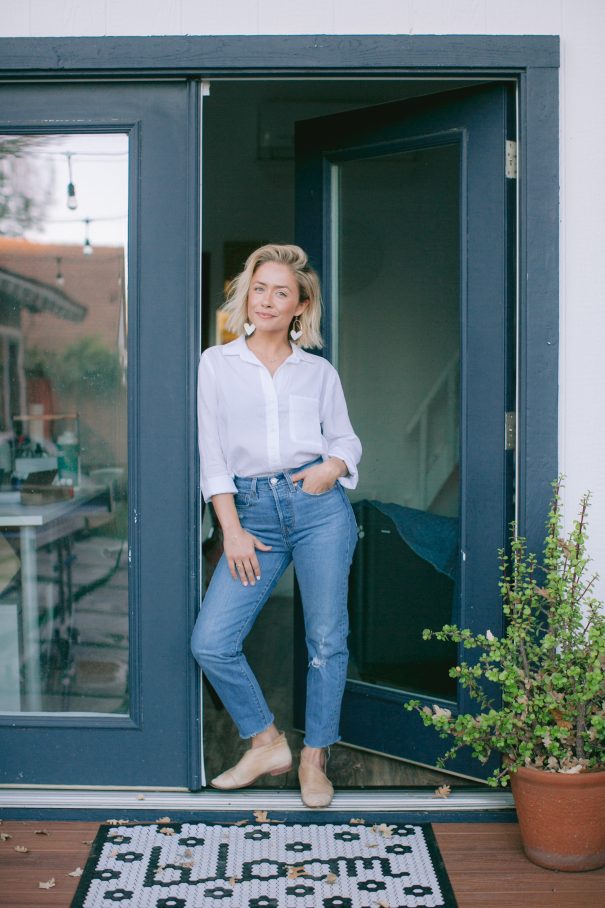 shirt // jeans // shoes // earrings
Things to remember about a classic button down:
+ it never goes out of style
+ you can wear it MULTIPLE WAYS: untucked and loose, half tuck, full tuck, tied in a knot, open over a tee shirt or dress, etc.
+ you can dress it up or down (day to night)
+ it's totally worth it to have a higher quality button down so it can last you for years without looking dingy or getting misshapen.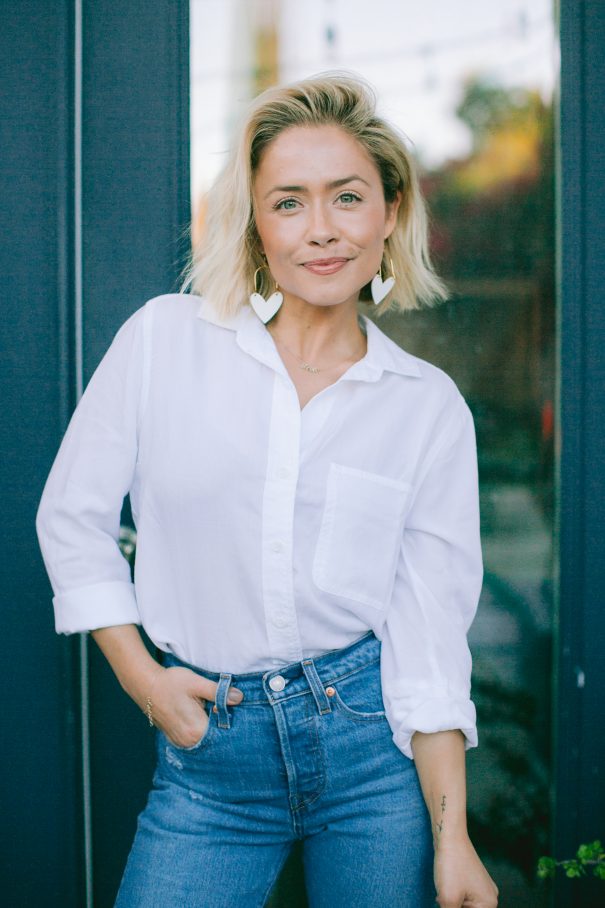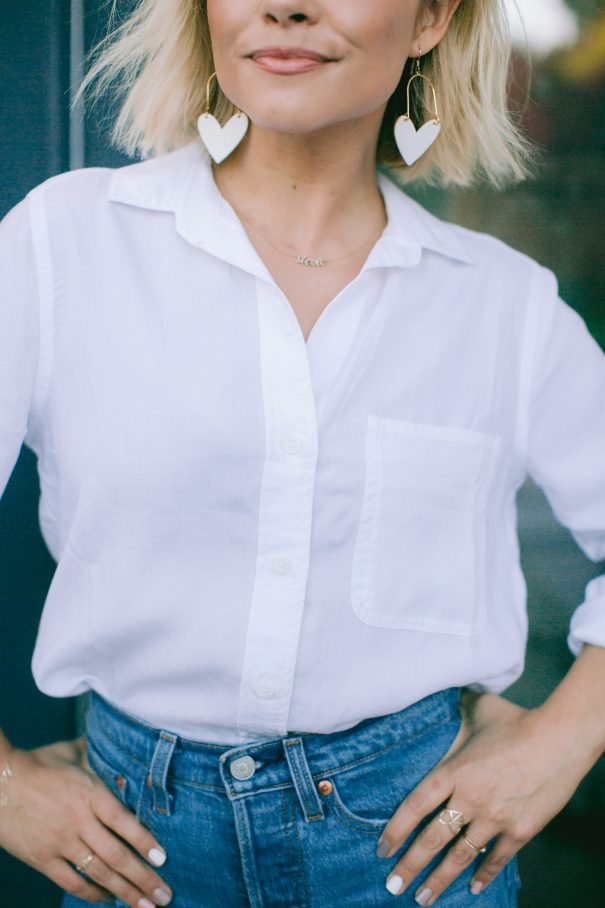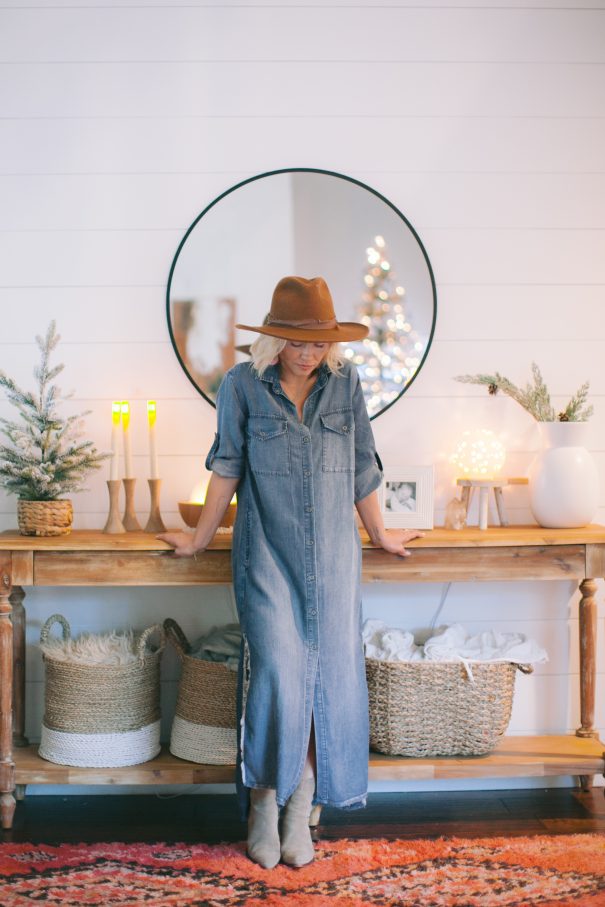 dress // hat //  (similar hat) // shoes – Zara old
I did a poll on IG to see the vote for this dress BELTED or NOT belted.
It was literally a 50/50 tie. But that's also why I love this piece–super versatile, dress it up, dress it down, lounge around the house in it or wear it to church.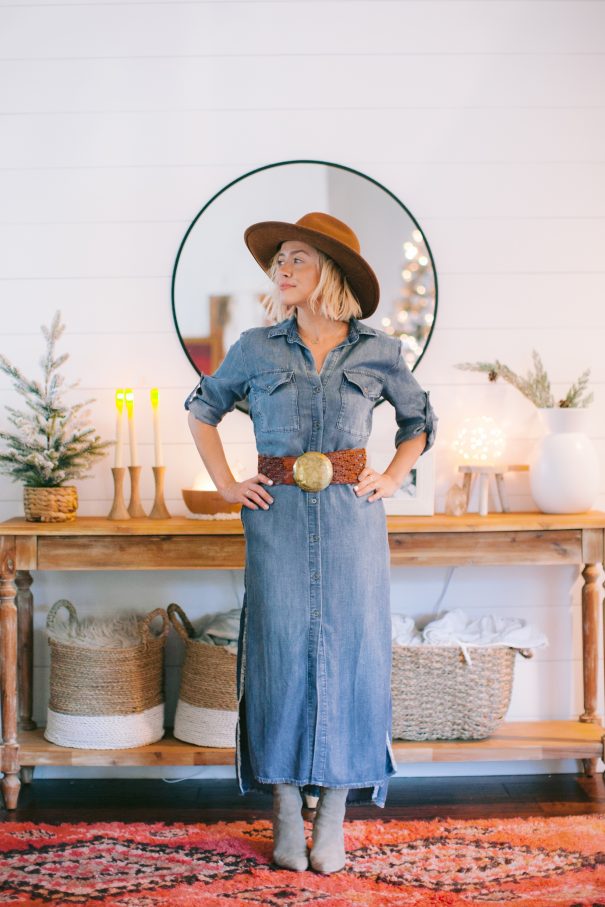 dress // belt – vintage // hat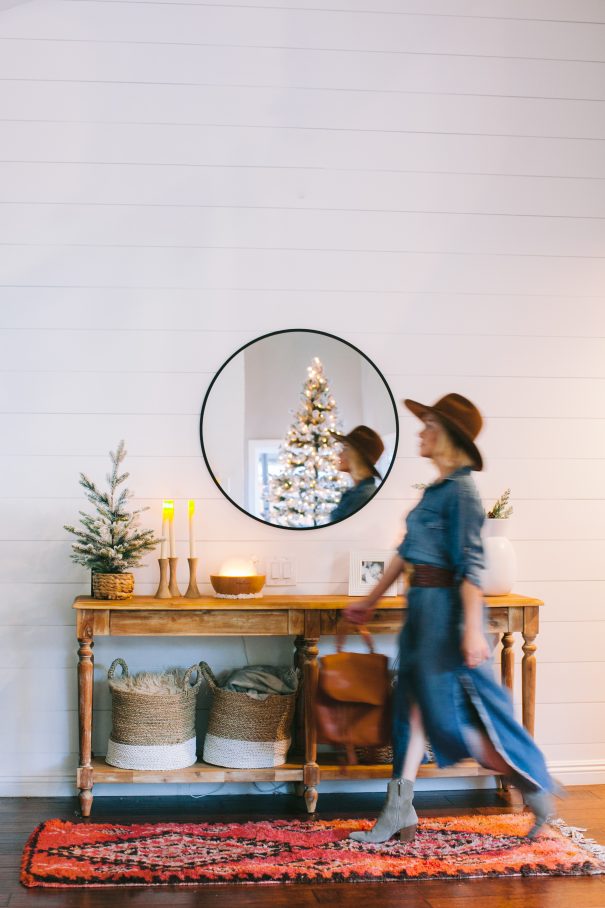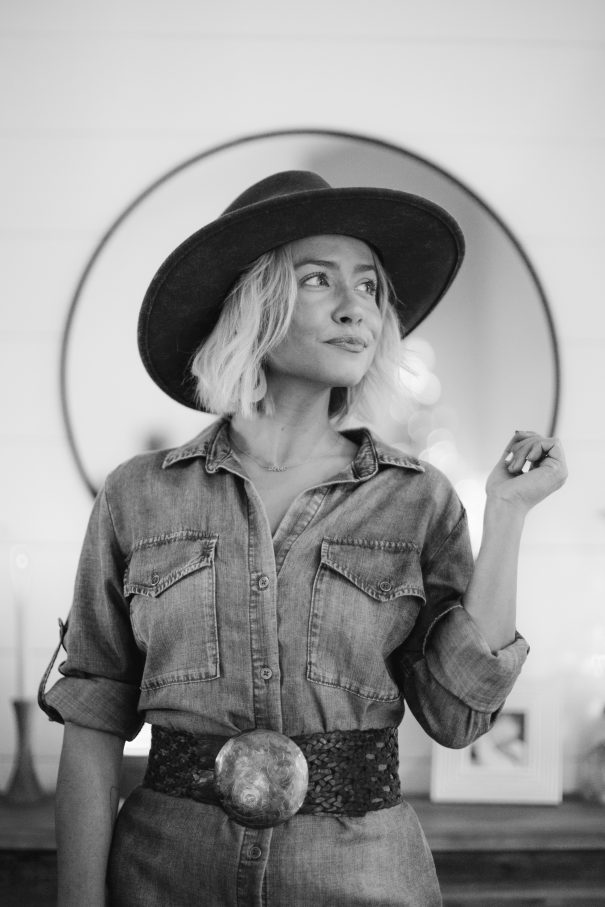 I call this vibe "coffee shop Ashley". Classic soccer mom but also ever so slightly hip, lol. In college I managed a coffee shop called Espresso Roma for a couple years and it forever goes down as one of my favorite jobs of all time.  I loved the youthful energy of studying, flirting, dreaming–you know, all the things that happen in a college town coffee shop.  Anyway, the point is that I wore my Doc Martens to work all the time–it was sort of my look and every time I put them on today I'm transported back to the sound of Jack Johnson on the radio and the whir of milk steaming for lattes and the smell of coffee beans in the grinder.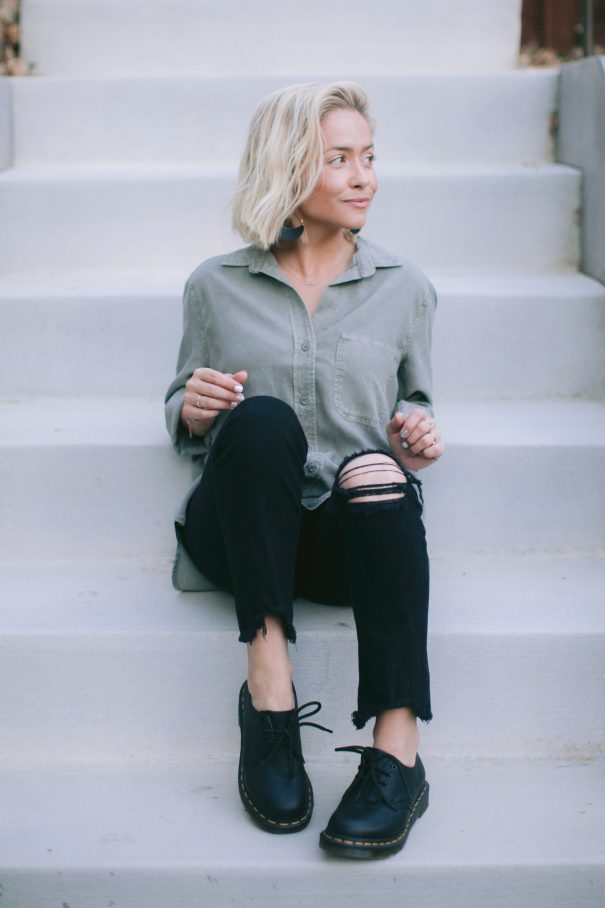 shirt // jeans // shoes // earrings
(Also drooling over these shoes)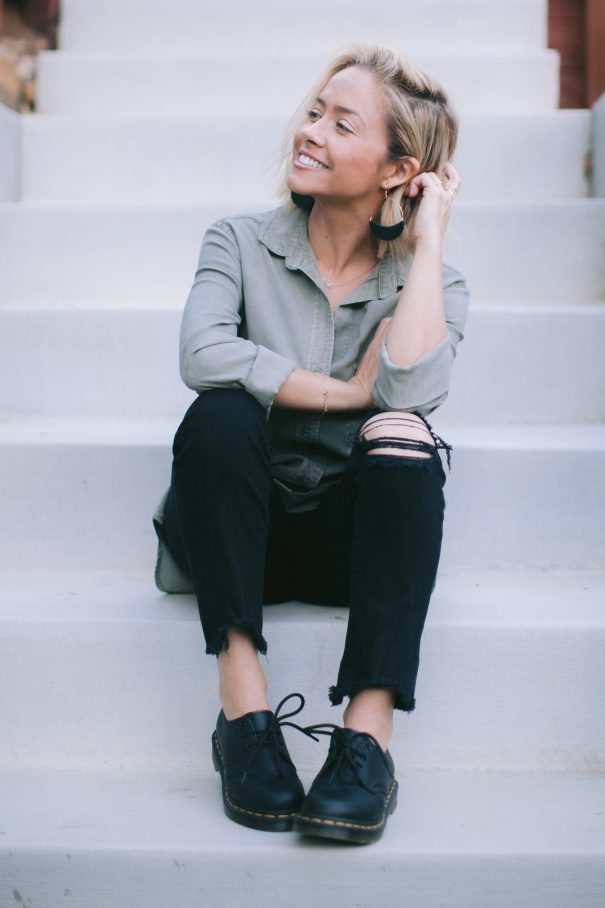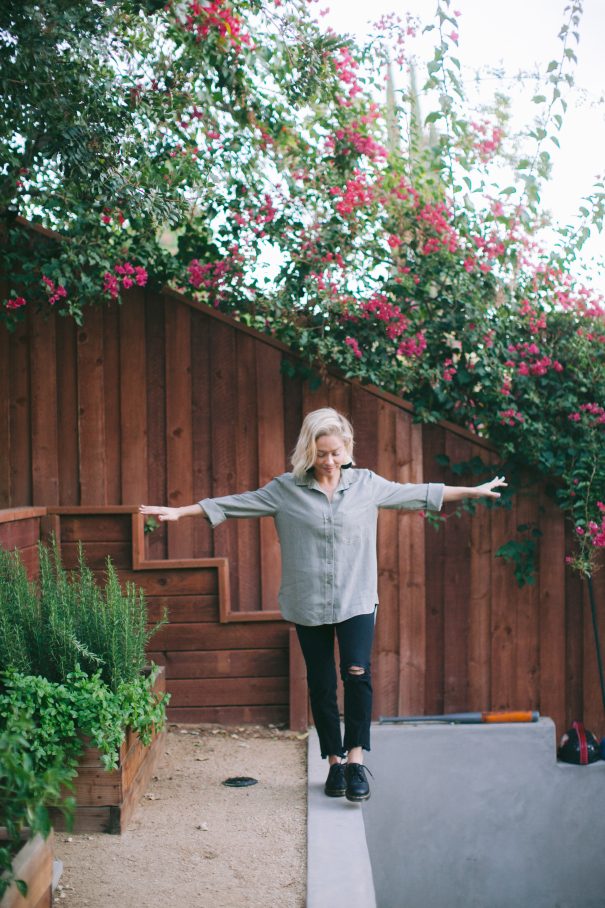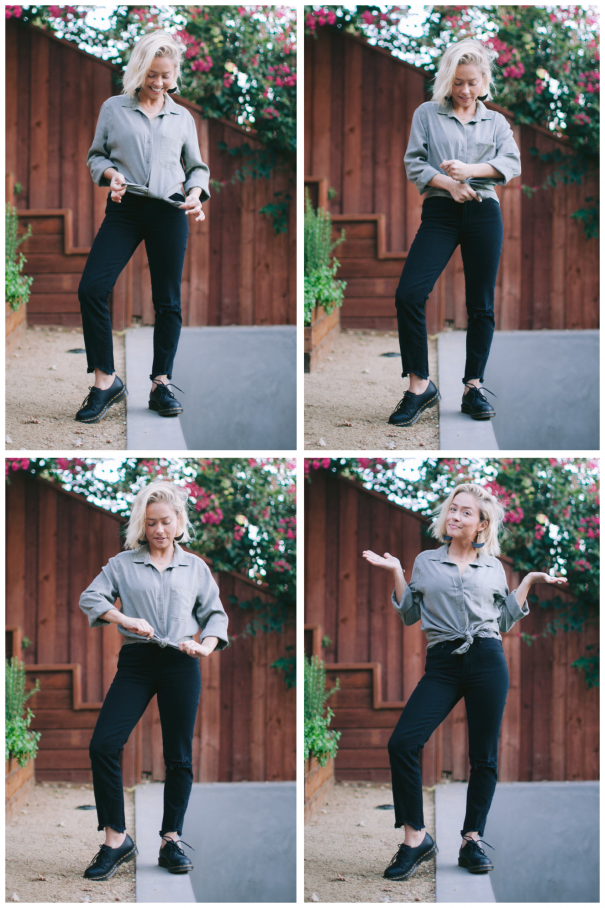 Remember what I said about a button down? So many different ways to style it!