Whipped Strawberry Honey Butter and Biscuits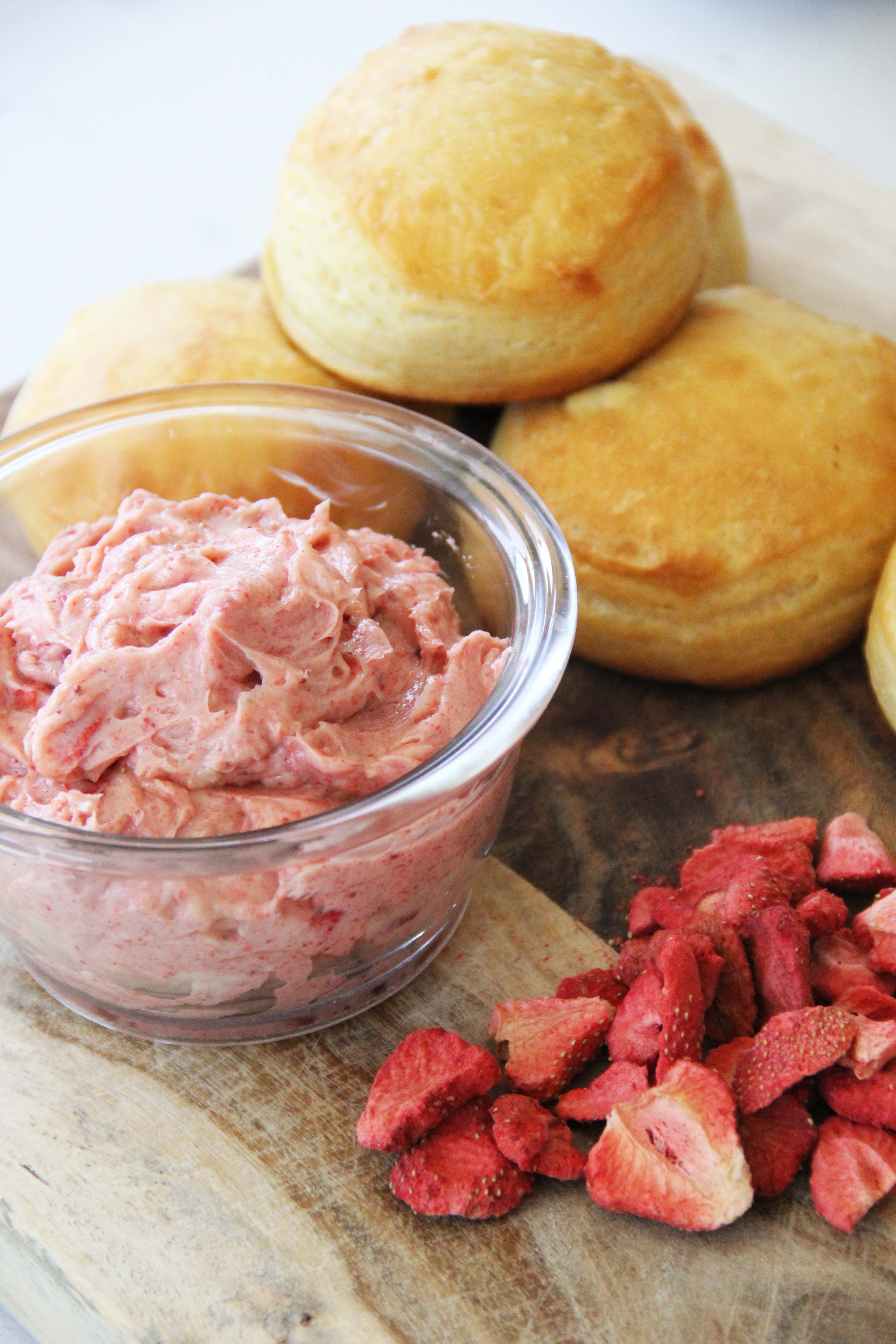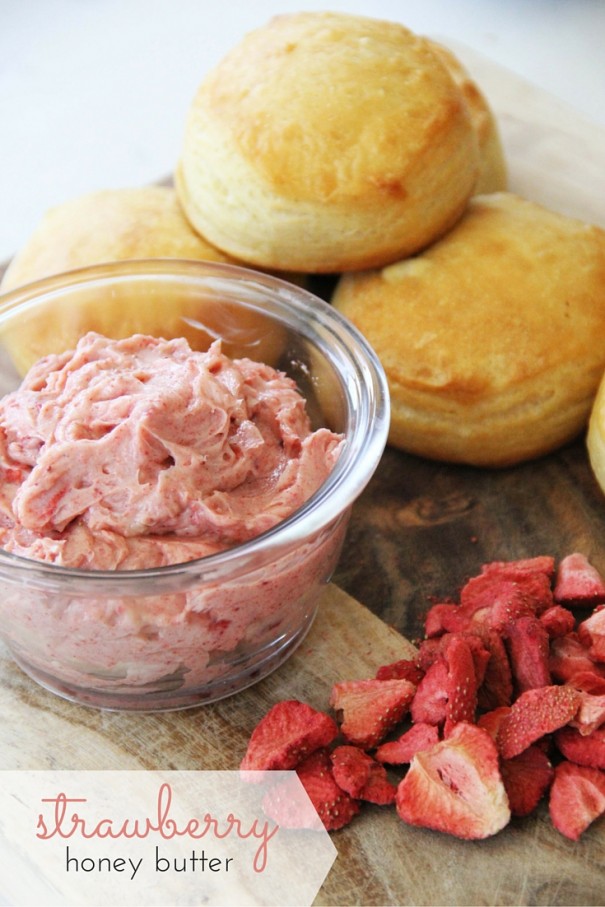 Growing up, my grandma often made the most delicious honey butter with biscuits.  I have fond memories of getting cozy by the fireplace with a warm blanket and a plate of bread and butter.  Inspired by the falling leaves and my grandma's recipe, I decided to add Crunchies strawberries (freeze dried fruit) for a sweet twist on this treat.  The results were decadent!  And the recipe takes no time at all!

Whipped Strawberry Honey Butter
Delicious, fluffy, whipped strawberry honey butter--so yummy on biscuits and toast.
Ingredients
1 cup butter
1 cup honey
1 teaspoon vanilla extract
¾ cup Crunchies Strawberries
Instructions
Whip softened butter in a mixer until smooth. Be sure no lumps remain.
Add honey and vanilla and mix until combined.
Add Crunchies Strawberries ¼ cup at a time and mix until butter is fluffy and pink.
Refrigerate butter until firm.
Spread the butter on your favorite bread and enjoy.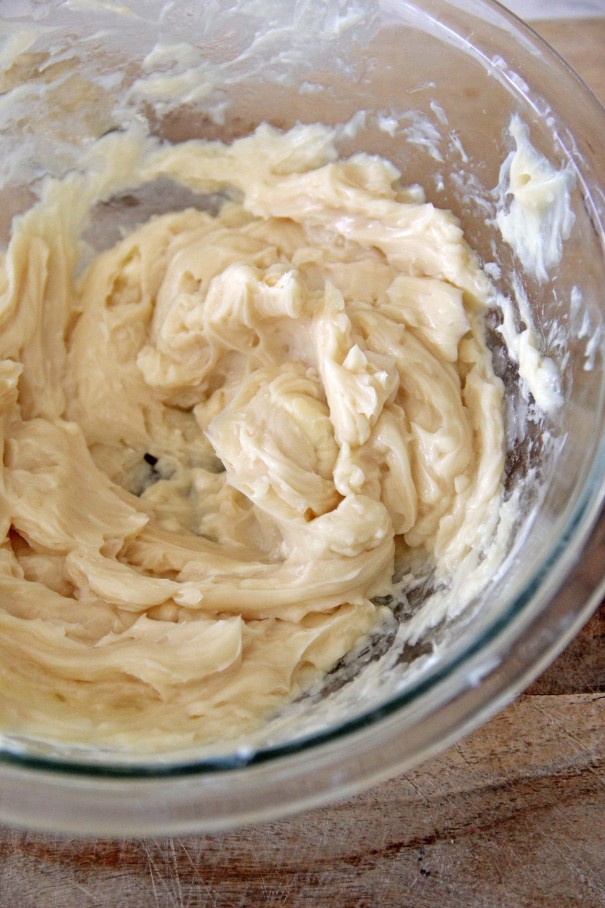 First, whip room temperature butter in a mixer until light and fluffy.  Be sure no lumps remain in the butter.  Next, add the honey and vanilla and mix until combined.  Add 1/2 cup of the Crunchies strawberries and mix until smooth.  The butter should be fluffy and pink.  Next add the final 1/4 cup of Crunchies strawberries and fold into the butter.  I prefer to have some chunks of strawberries in the butter.  If you prefer a smoother texture you can mix the final 1/4 cup of strawberries until smooth. Lastly, put the butter in the fridge for about 20 minutes to firm up.  Now spread and enjoy!  This butter would taste wonderful on bagels, pancakes and toast too! You could even try the recipe with a variety of other Crunchies fruits (i.e. blueberries, mangos, raspberries).