Best Chewy Chocolate Chip Cookie Recipe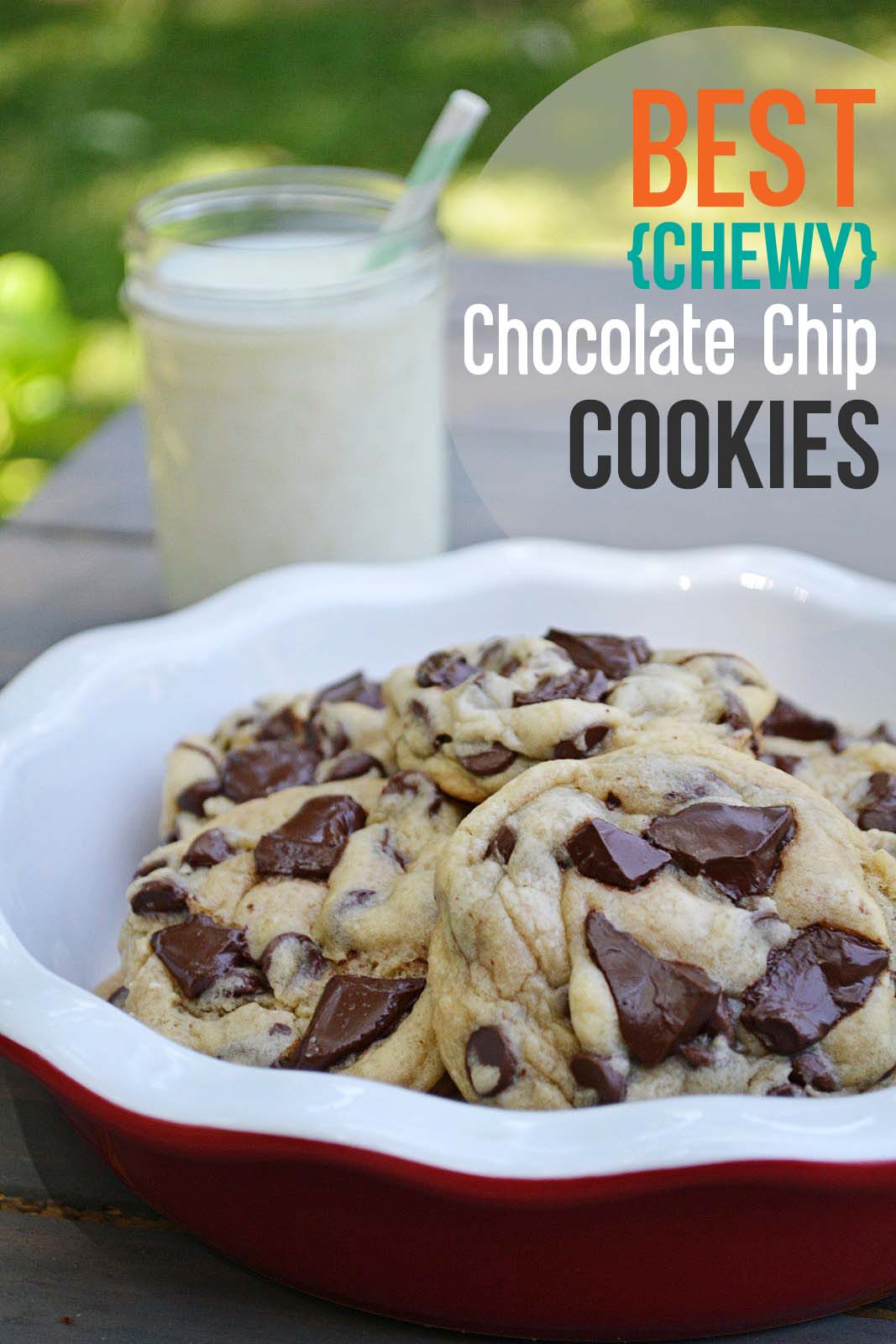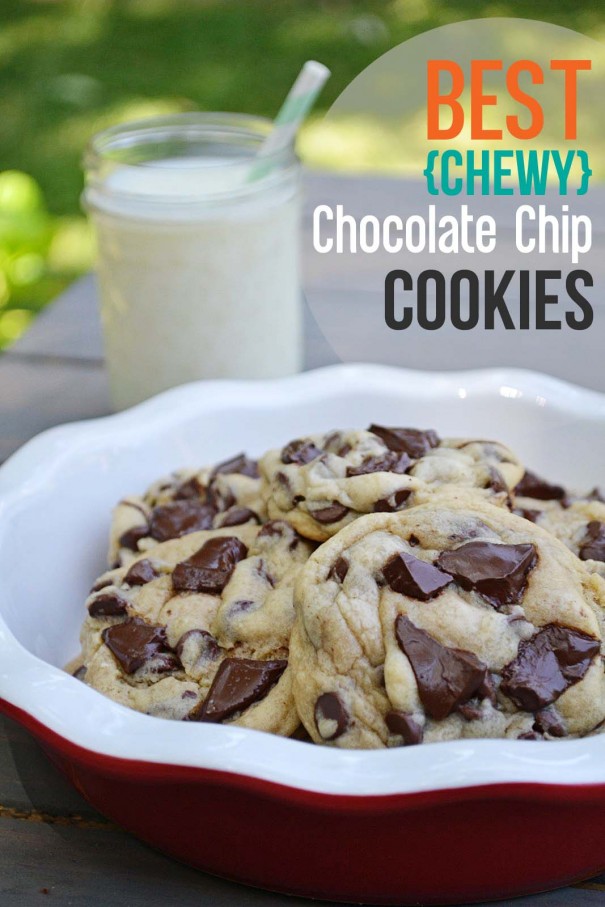 Okay guys. I must say,
this is the best chewy chocolate chip cookie recipe that I have ever made.
They are extra soft.
Extra thick.
Extra gooey.
And extra chocolatey.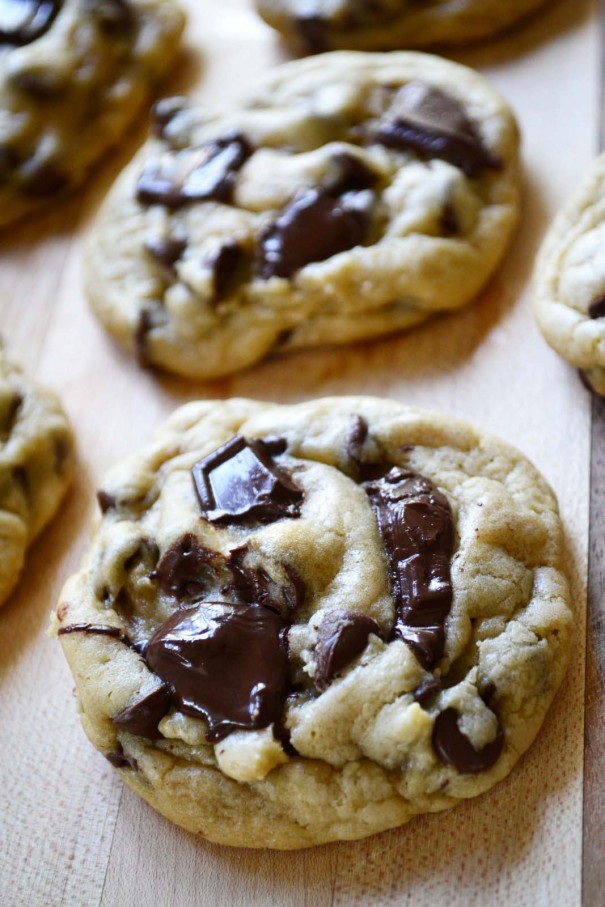 I have so many fond childhood memories of warm cookies baking in the oven on a chilly afternoon. Or being cheered up with a plate full of chocolate chip cookies and and tall glass of milk after a tough day. Or baking cookies on Christmas Eve for Santa Claus. Or baking with my Mom after school.
And just like his Momma,
my Wesley looooves a good chocolate chip cookie.
The chewier, the better.
But no matter what…time after time, they never turned out how I hoped they would…they were just off. Too hard. Not sweet enough. Too sweet. Not salty enough. Or too flat. I couldn't seem to find a recipe that was just right.  So I decided to ask a bunch of my baking expert gal pals for their advice on baking the perfect cookie.  They all had amazing tips to offer, and after a few test batches using a dear friends recipe, I finally settled on a recipe and technique that was PERFECT.
For a the complete version of this recipe check out the amazing blog, Sally's Baking Addiction (you'll be addicted to it)!
Here are my friend's TIPS for PERFECT chewy, gooey, fluffy cookies:
Christy's Tip: Use the BEST chocolate available, NOT the chocolate on sale. The better the chocolate the more rich and smooth the flavor. My favorite are the Semi-Sweet Ghirardelli Premium Baking Chips. Christy also recommends using Guittard milk chocolate.
Christy's Second Tip: Remove the cookies from the oven when they are still soft. They will continue to cook on the baking sheet for a bit–but pulling them out early will keep them nice and chewy.
Brittney's Tip: Use parchment paper! No matter how great your baking sheets, use parchment paper to make sure your cookies aren't overcooked on the bottom.  Also, don't reuse your parchment paper. Be sure to use a fresh sheet for each batch.
Brittney's Second Tip: Use melted butter instead of chilled or room temperature butter.
Gillian's Tip: Use high quality vanilla extra, and add a little bit extra (see exact amounts in recipe below). Gillian recommends William Sonoma's vanilla extract–I didn't have any, so I used some I purchased in Mexico.
Tips from Magazines: Add a small amount of corn starch to increase cookie  softness and thickness (see exact amount in recipe below). Chill the dough for at least 2 hours before baking.