BE Still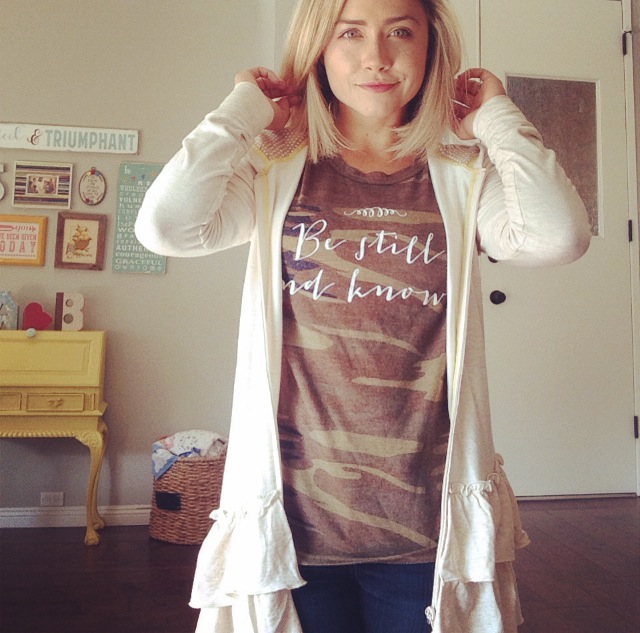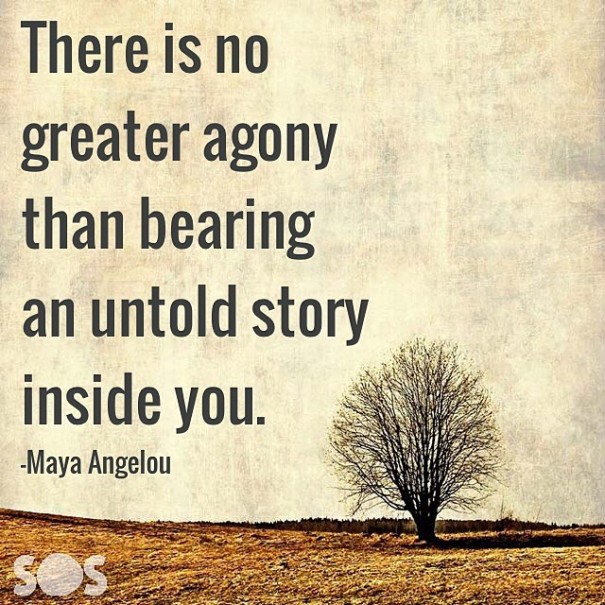 via Sisterhood of Secrets
It's important to find your art, your craft, your outlet, your healthy release, your voice, your place, your story…
****
Sometimes I feel a heavy pressure on my chest and an increase in adrenaline.  Often times it's anxiety, but sometimes I know it's my souls way of telling me that I have words trapped in my heart and I need to get them out.  Most times I'll sit down to follow that prompting with no idea of what I'm supposed to write.  What starts out in one direction somehow changes and before I know it I've found the silver lining or life lesson in a moment I almost let pass me by. That's my favorite part about writing…those aha! moments, the ones that only begin to make sense when I take the time to put them down on paper.
With each sentence I complete, I feel lighter.
I type out the words.
Put a period at the end of the last sentence.
Read through the post and click publish.
Then I take a deep breath and now that the weight is lifted, I am still.
And I can just BE.
Be still, and know.
Taking the time to type out the feelings in my soul is my release.  And a release is important. It's what keeps us from imploding. Trust me, I know–I've imploded before.  What's your release?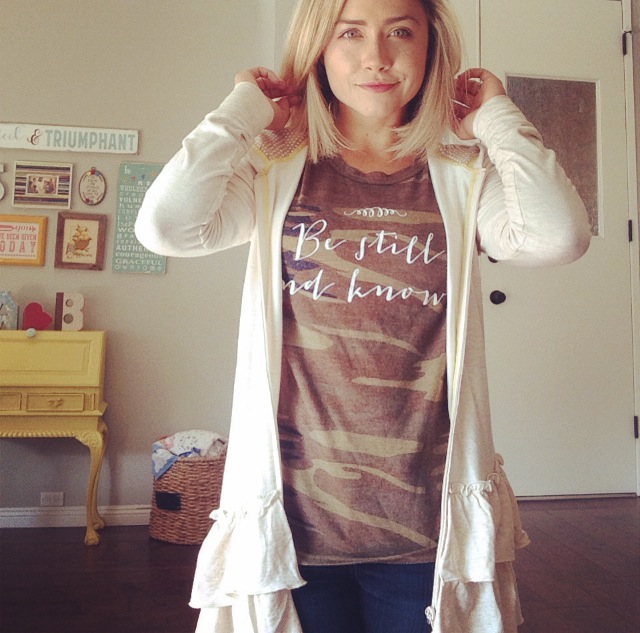 Shirt ℅: Be Still Clothing Company
Hoodie ℅: Evy's Tree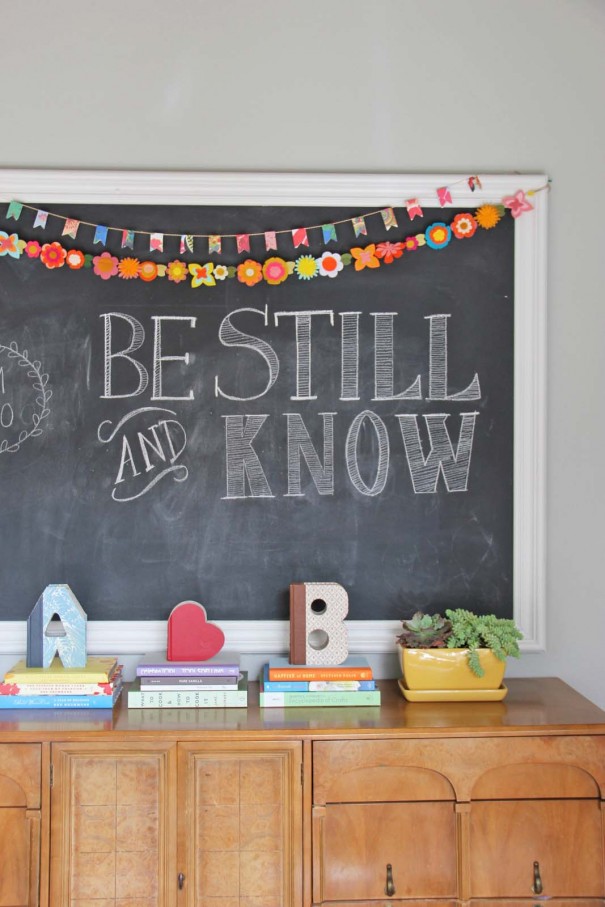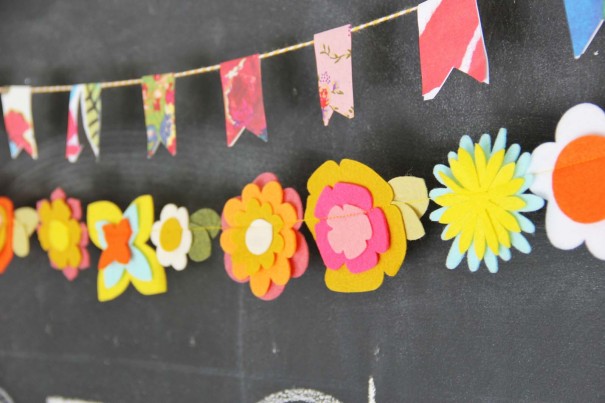 Flower Felt Bunting ℅: Aidie's Hideaway