Alphabet Baby Shower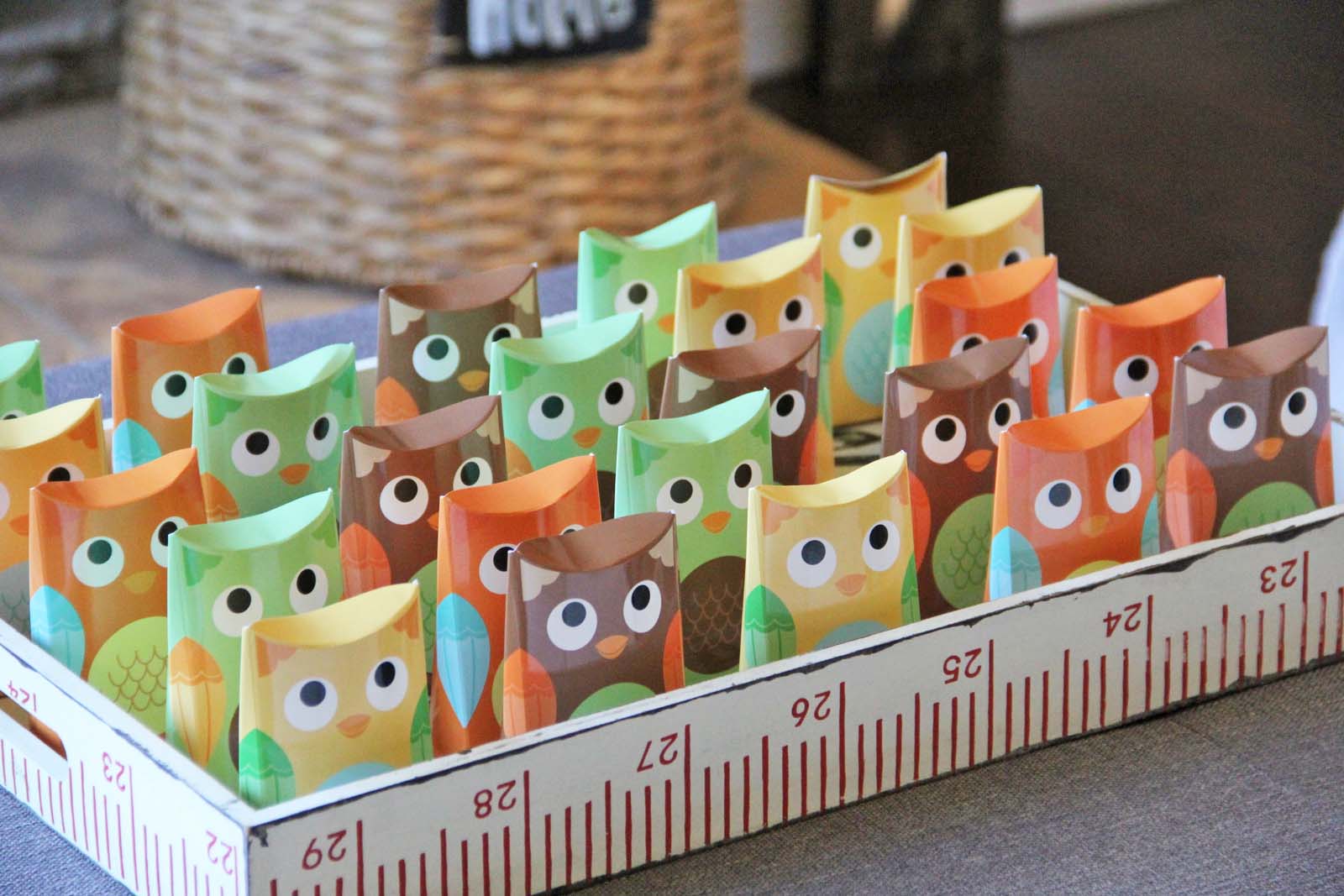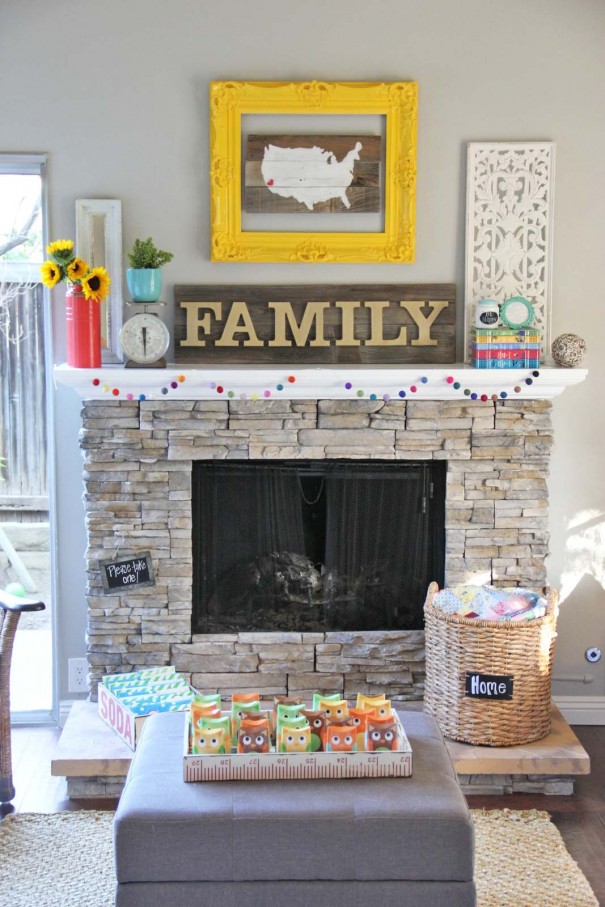 Some friends and I were lucky enough to host a baby shower for a sweet momma who holds a special place in our hearts.  A friend who has had her heart broken in the pursuit of motherhood.  We've admired her strength and courage.  We've admired her heart. And we felt incredibly blessed to gather as friends in celebration of a dream come true for this family.  Our theme was simple and eclectic.  Baby Kade's room has an adorable multi-colored alphabet wall and some cute owls perched in a tree–so we went with an alphabet and owl motif.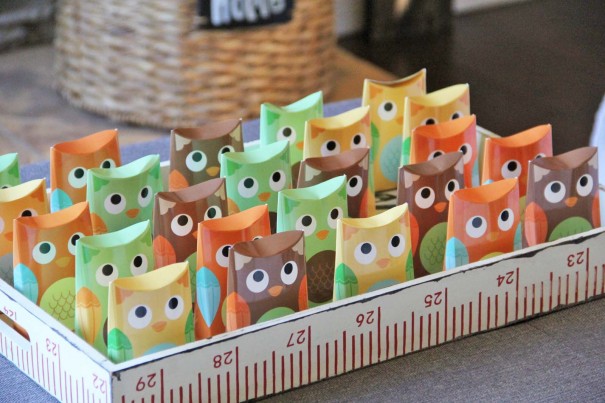 The owl favors had salt water taffy and the bags had the Momma's favorite cookies from a local bakery.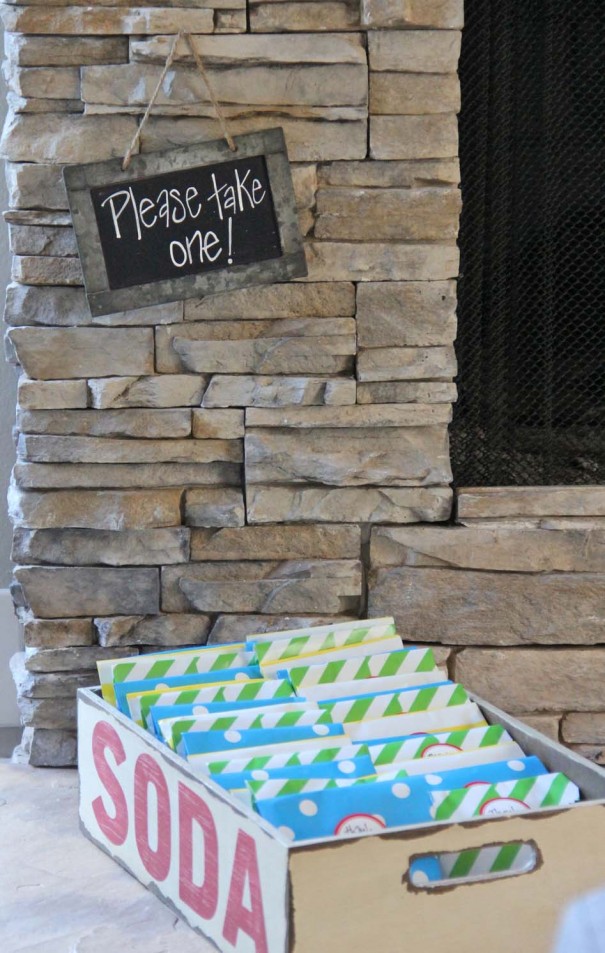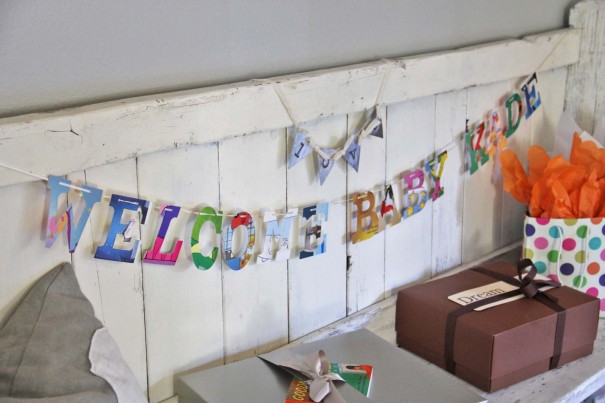 This welcome banner was cut from old children's board books. I ordered it from Attic Journals on etsy.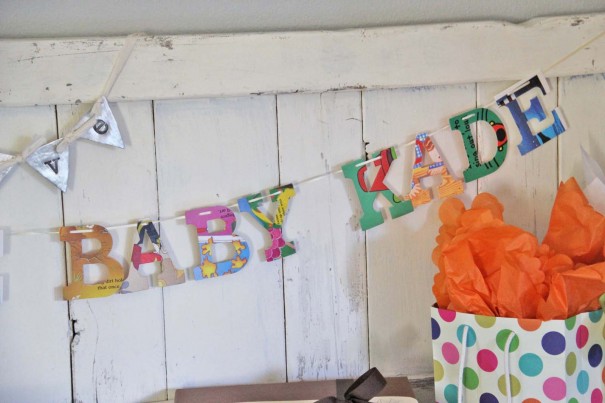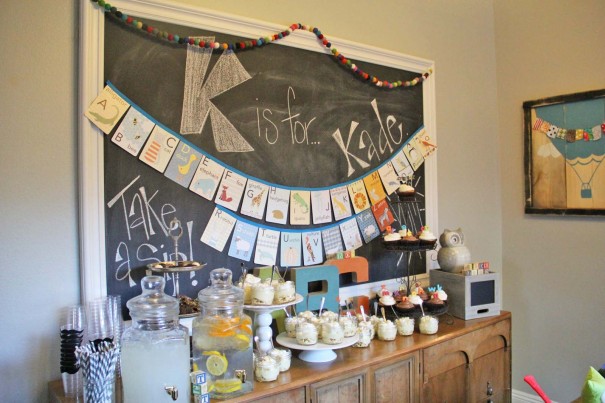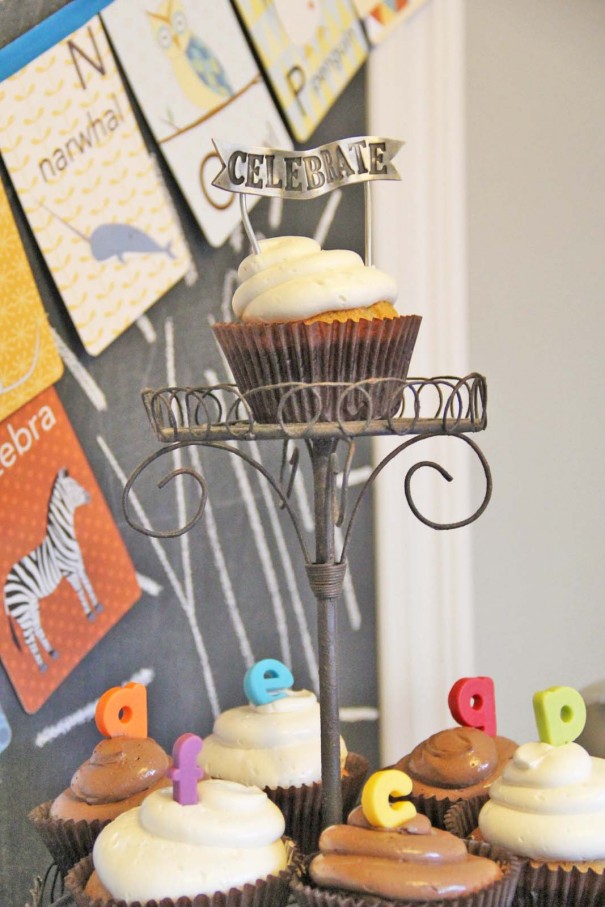 The "celebrate" cake topper is from Lisa Leonard and the cupcake chocolate alphabet toppers are from Wild Orchid Baking.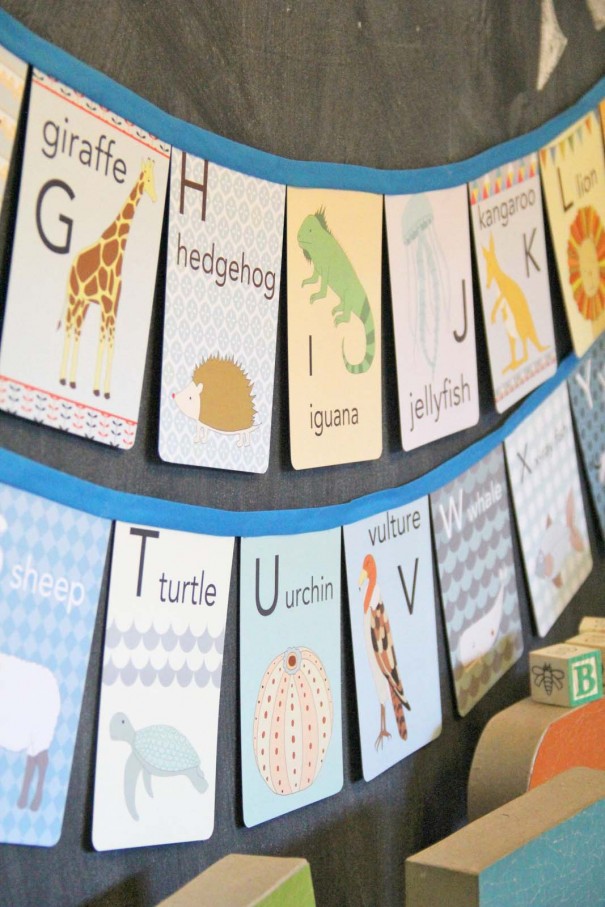 I ordered these fun flashcards from Kate Durkin, and turned them into a banner using bias tape and hot glue.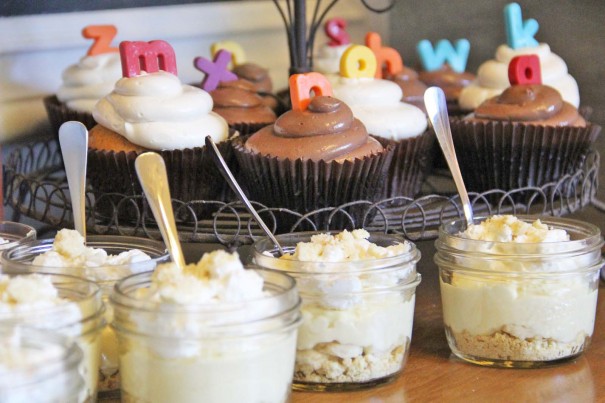 My girlfriend Meg made these mind blowing banana cream parfaits.  Earth shattering good.  And how cute are those mini spoons and mason jars. With the help of many friends, we also served several salads, bread sticks, appetizers, chocolate and fruit.  I was stuffed by nights end!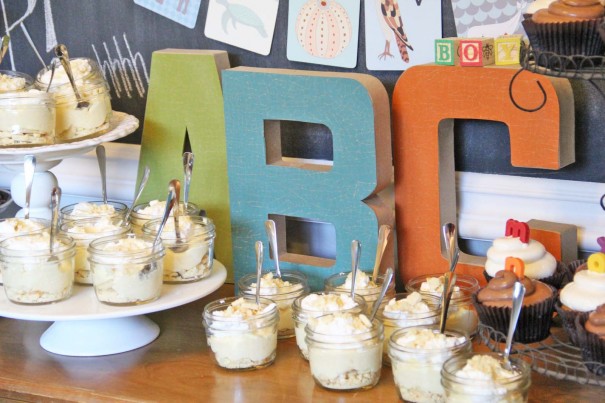 I got those cardboard ABC letters from JoAnns and mod podged colored paper onto them. I ordered the felt balls from Craftastic Parties and then a young helper friend sewed them into a garland with bakers twine.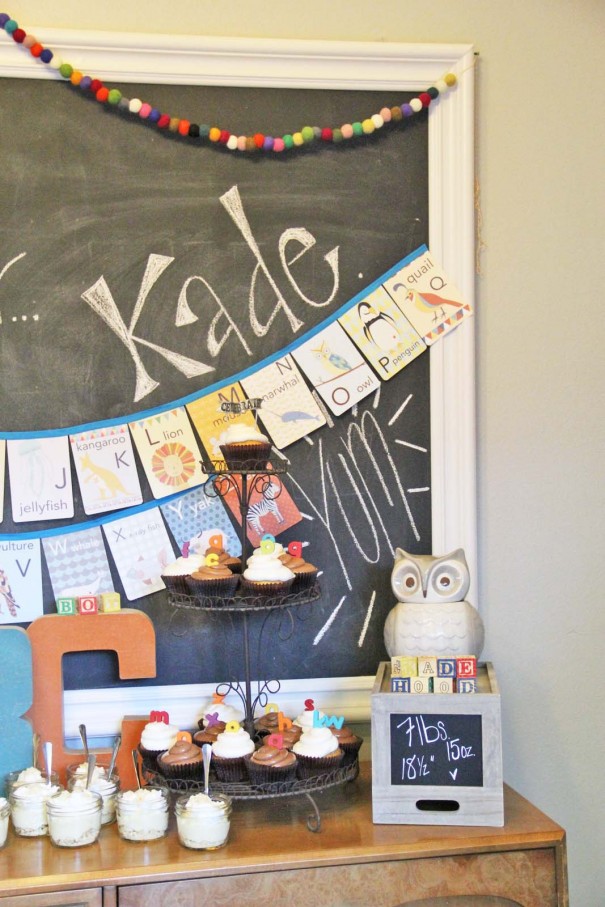 A tutorial for this jumbo chalkboard can be found in this post.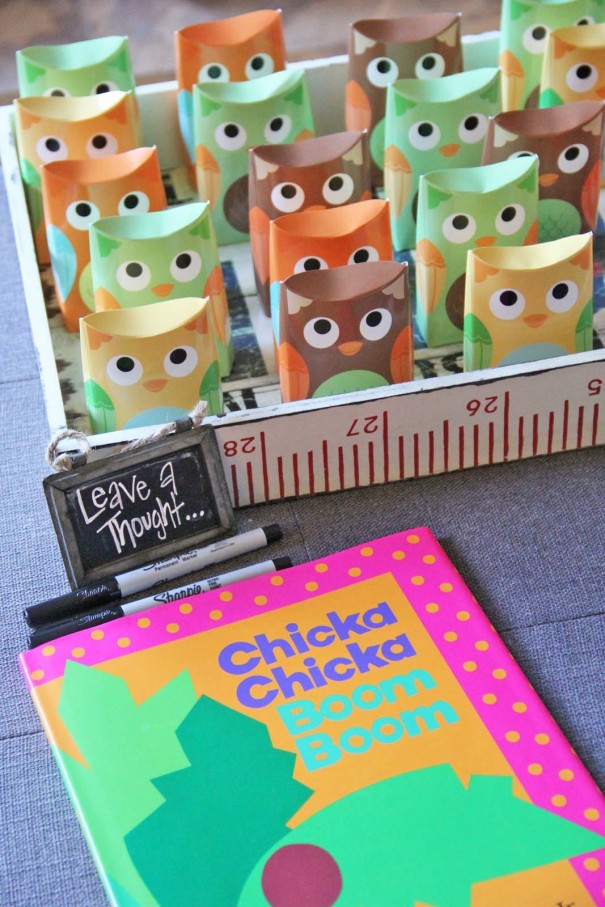 Meg had the adorable idea to get this fun alphabet book for all the guests to leave a love note in for baby Kade.  We set up an alphabet block painting station in the backyard: paint, wooden blocks, paper letters and mod podge.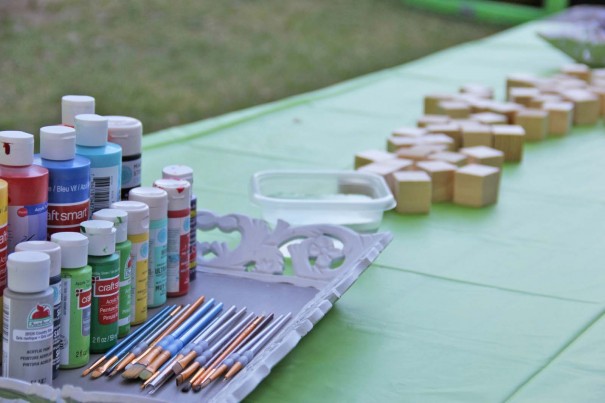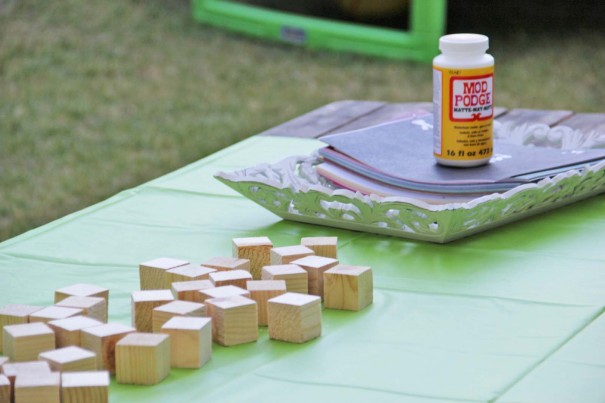 I love baby showers attended by the actual baby we're celebrating.  So much sentiment, so much love. It was such a wonderful evening.