Hello Monday.
Joining Lisa Leonard this week for her "Hello Monday" series.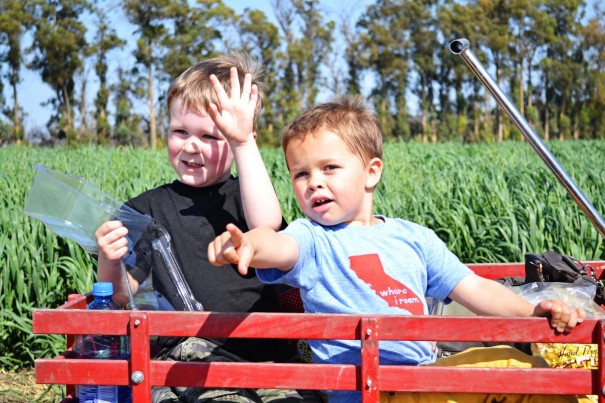 Hello to the beginning and end of Spring Break (two whole weeks long, might I add).
Hello to trips to the farm, slip and slide adventures and lots of walks to the park.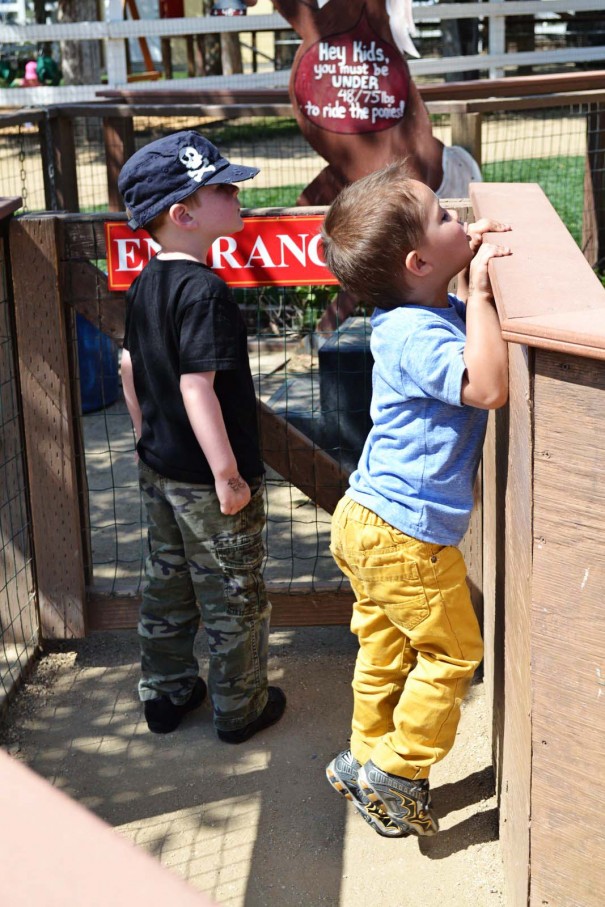 Hello to waiting in line patiently for the pony rides–and hello to the very first time we weren't scared to death to ride them.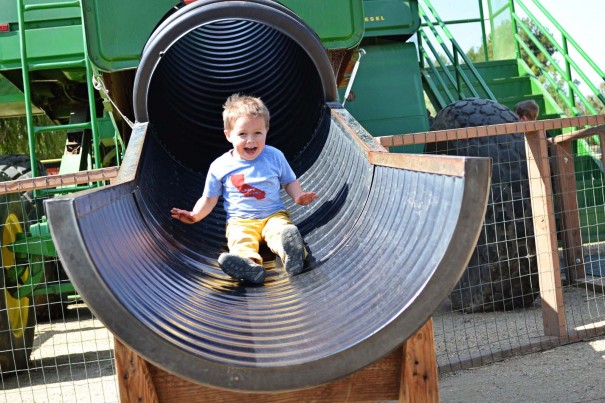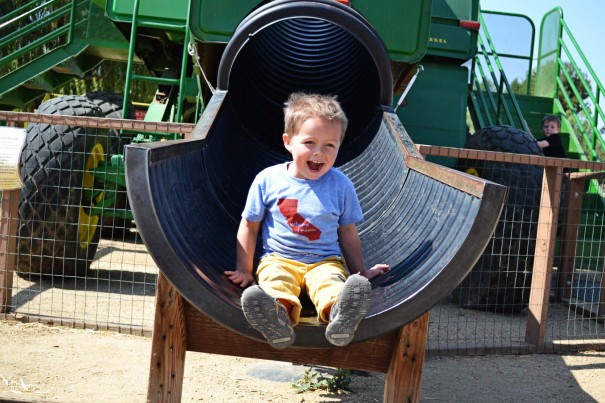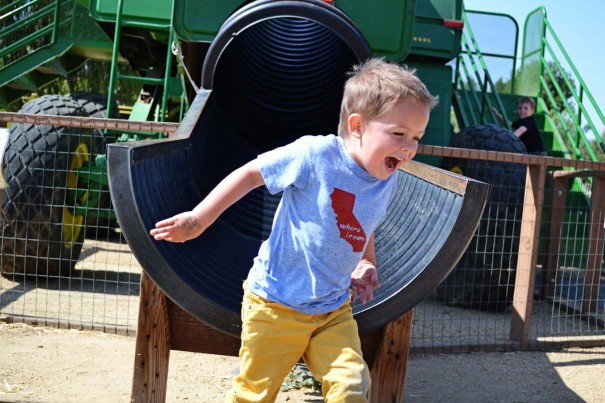 Hello to pure JOY! And hello to a happy momma's full heart.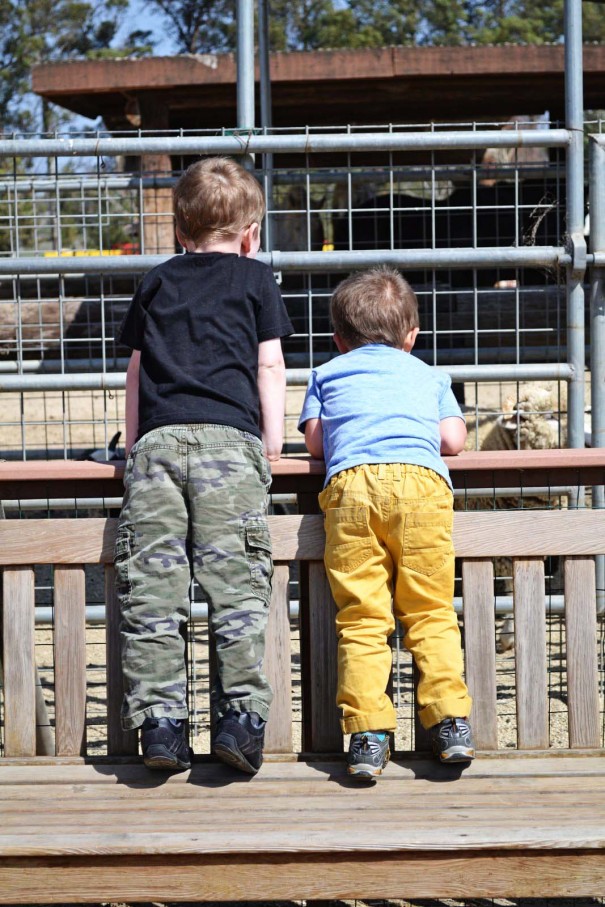 Hello to little boy tooshies and cowlicks.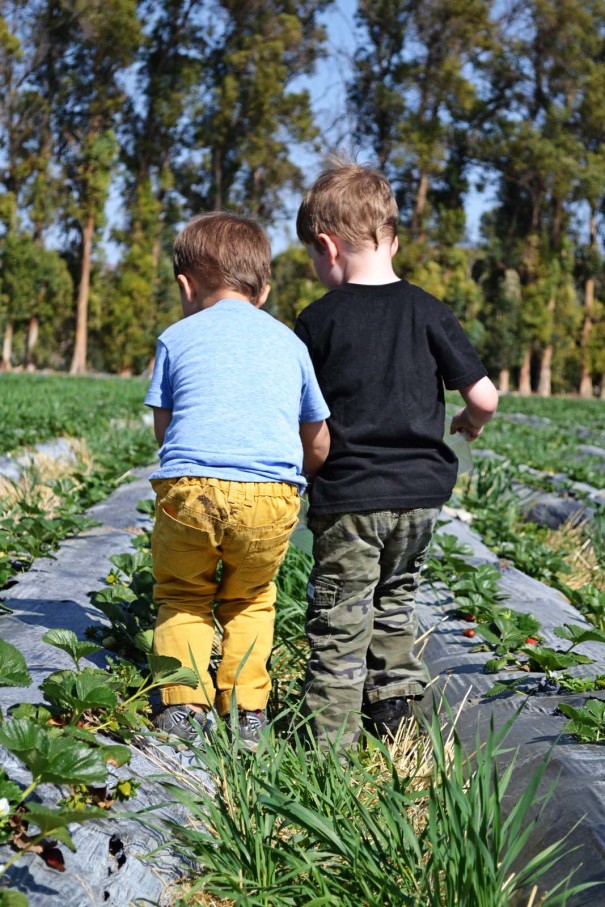 And to those same little tooshies picking strawberries.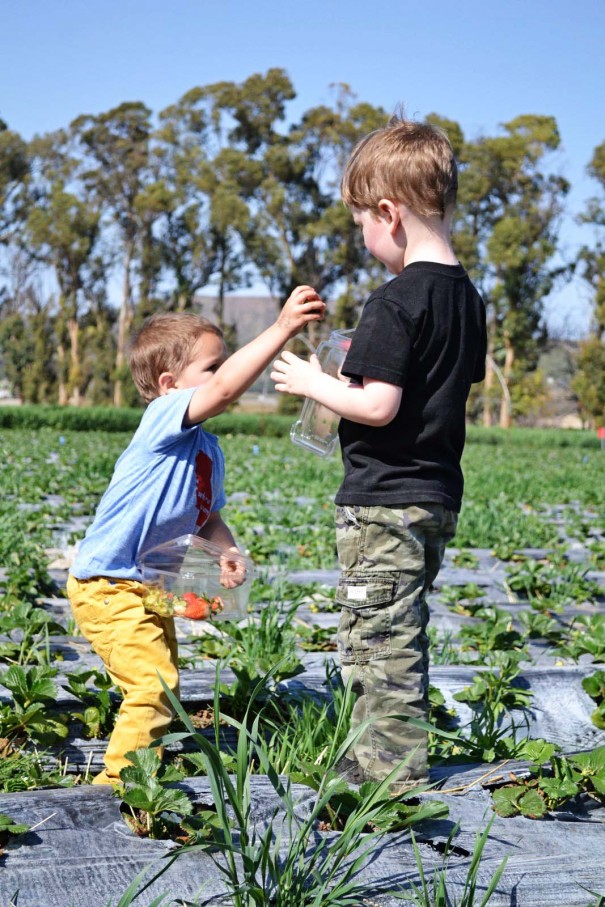 Hello to a best friend willing to carry your strawberries for you (because you're a bossy-pants).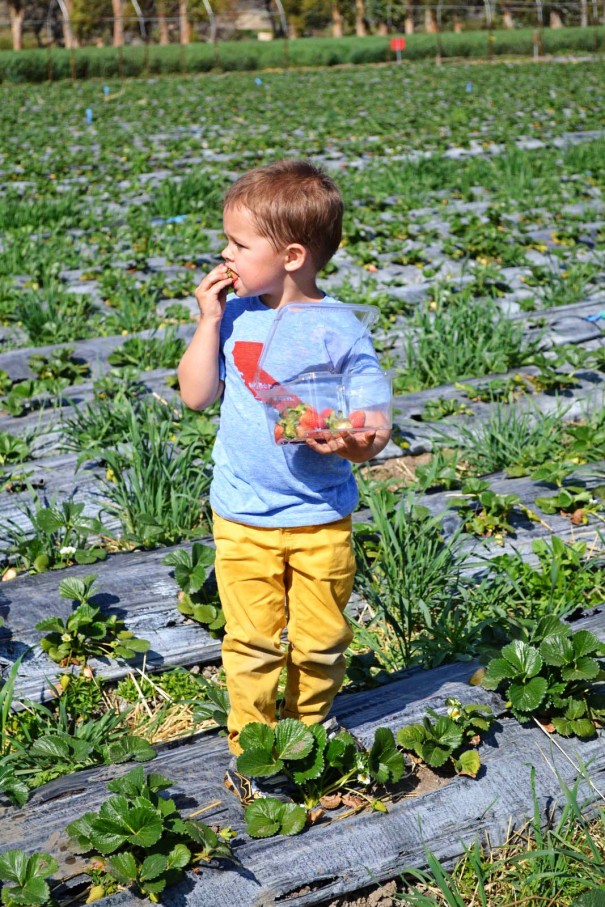 Hello to eating more berries than we put in our tub.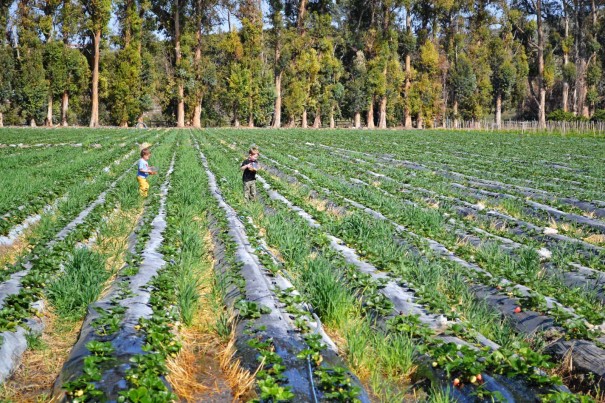 Hello to the great outdoors.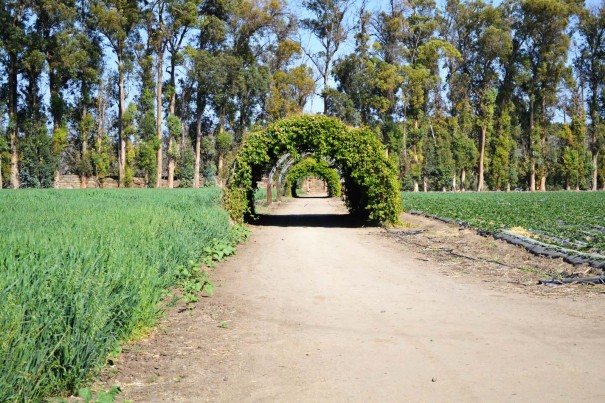 And to the simple yet grand beauties of this world.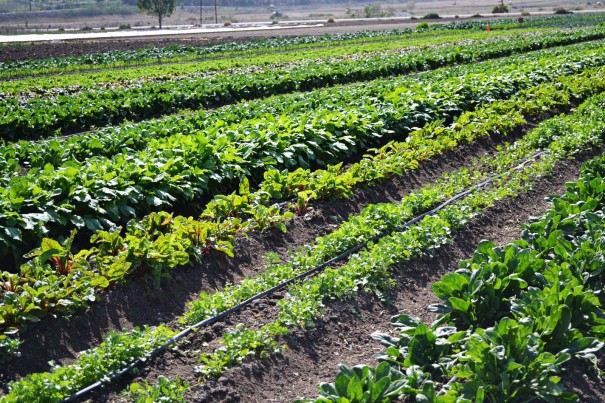 Hello to homegrown produce.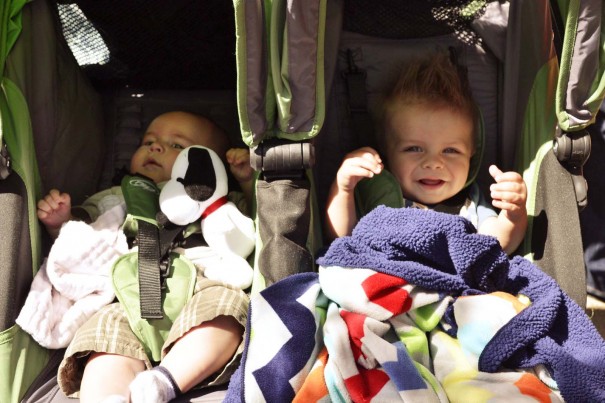 Hello to my favorite little squishies.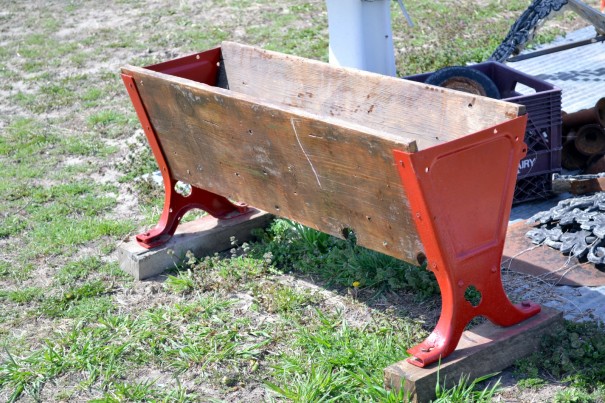 Hello to the treasure I'm most sad I couldn't haul back from Craft Weekend.
I had just the spot for it too.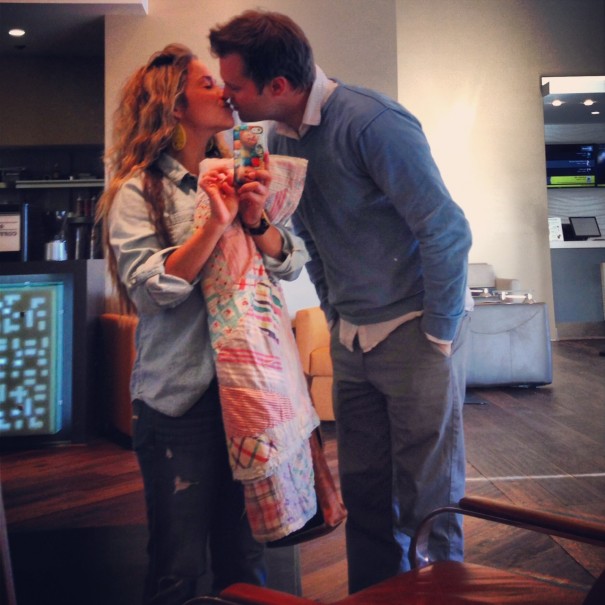 Hello to a much needed movie date night. We saw Admission–cute, not what I expected though.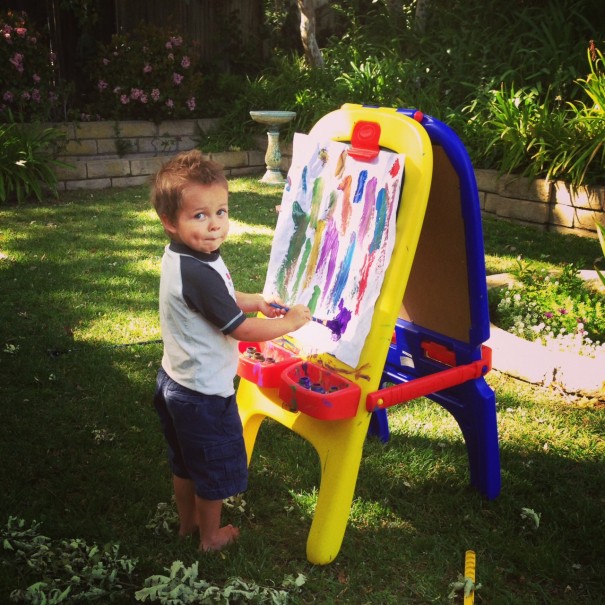 Hello to painting in the backyard and refusing to wear a smock.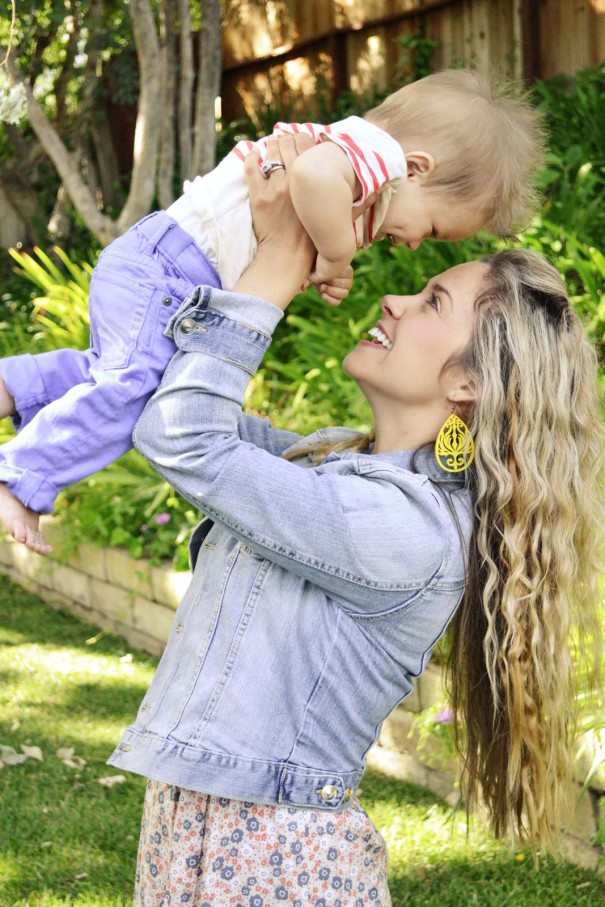 Hello to the jean jacket I plan on wearing all Summer long (from H&M).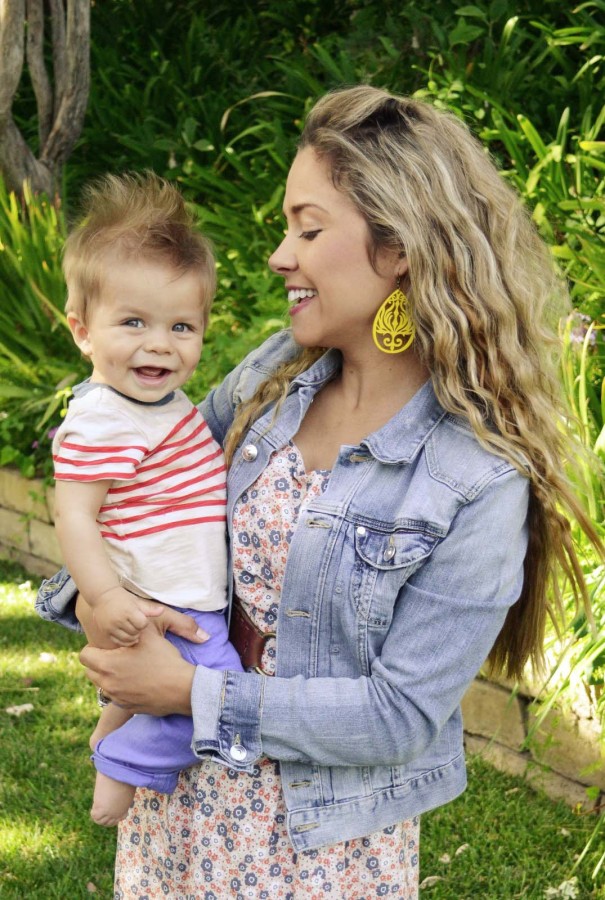 Hello to baby duck hair.
And grown out roots.
Oh and sideburns, because the story this photo tells…is that I have sideburns.
And hello to my new "everyday" earrings from Annabelle & Louise Designs.
Use the code: LMM25 to get 25% OFF your entire order.
And get "buy one, get one free" on these earrings (they come in every color). Simply add your earrings to your cart and then include a note that says the color of the ones you want for free (be sure to mention LMM in the note to qualify). This offer good on as many earrings as you would like to order, while supplies last.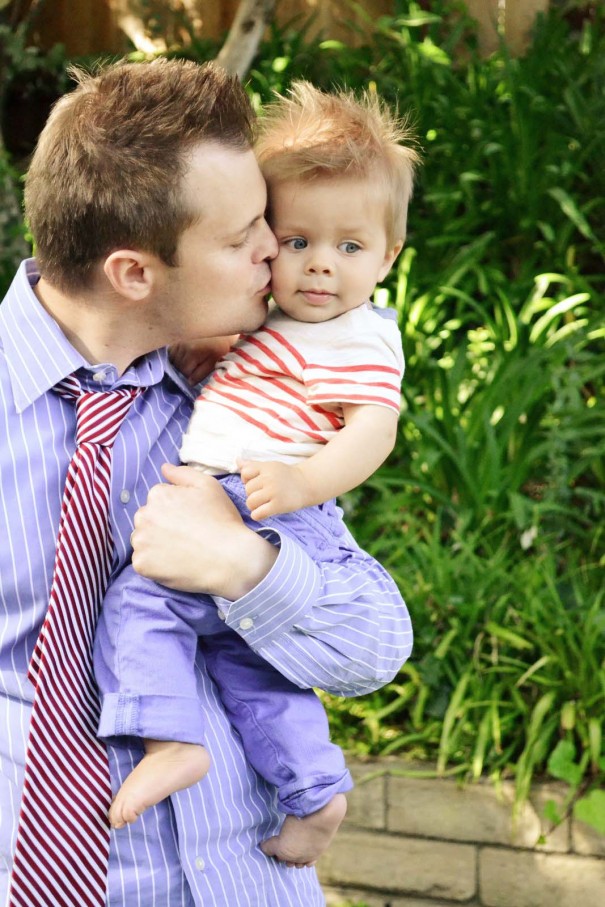 Hello to this guy. My rock. My reason.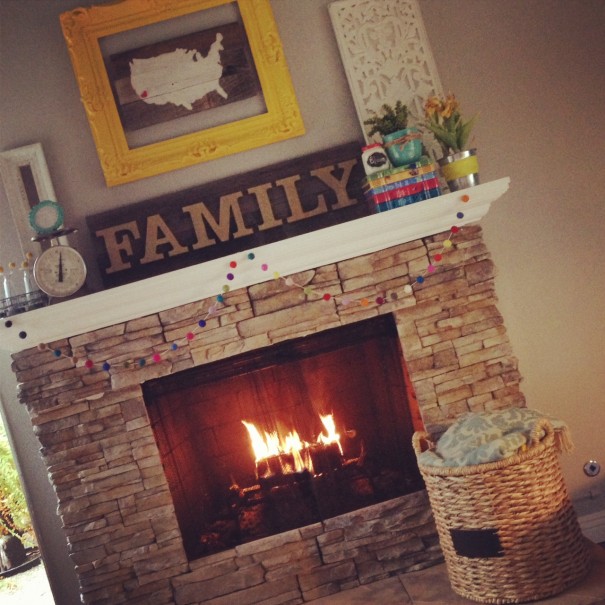 Hello to the random cold front that allowed me to squeeze in one more fire before Spring really kicks in.
Goodbye Spring Break.
And welcome back to the real life routine (I'm actually looking quite forward to it).