Easy Chinese Chicken Salad Dressing Recipe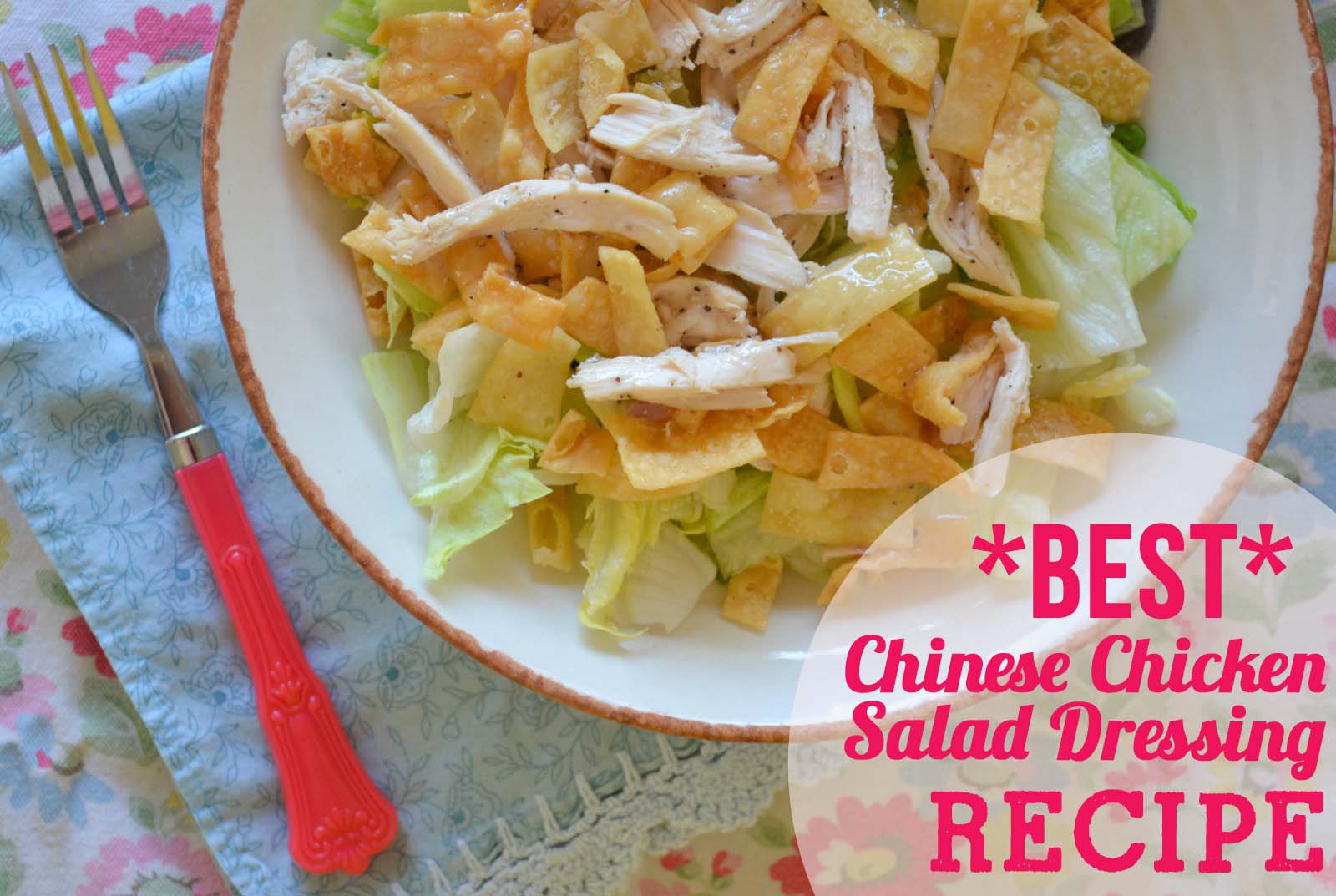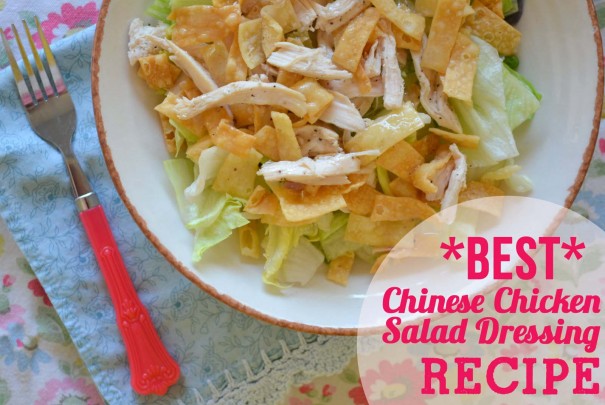 Easy Chinese Chicken Salad Dressing Recipe
3/4 cup vegetable or canola oil
4 1/2 tbl. rice vinegar
4 1/2 tbl. sugar
2 tsp. salt
1/2 tsp. pepper
Combine and mix well (shake).
Will stay good in the fridge for about 2 weeks.
So here's the scoop on this dressing. This Chinese Chicken Salad is a staple at every single family gathering we have. My aunt always grabs a container  from a small restaurant by her house before heading over. This weekend the shop was closed and she had no other option but to sit down and figure out the recipe once and for all. And folks, she nailed it.
We always use fresh iceberg lettuce, lightly salt and peppered chicken (really easy if you buy one of those already cooked rotisserie chickens), diced green onion and yummy wontons.  Toss with the dressing and then enjoy one of the best salads ever.