Quick Farro Salad Recipe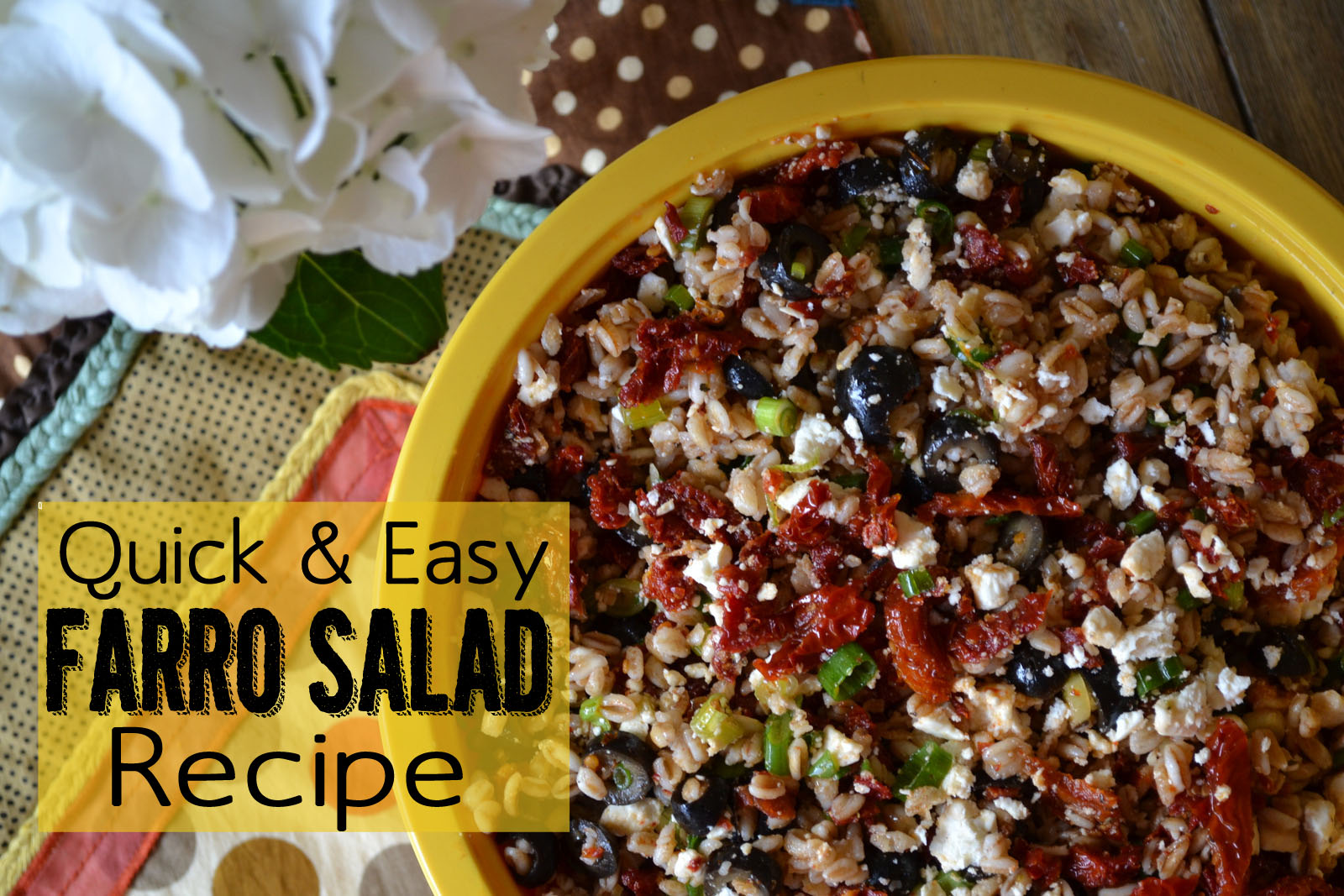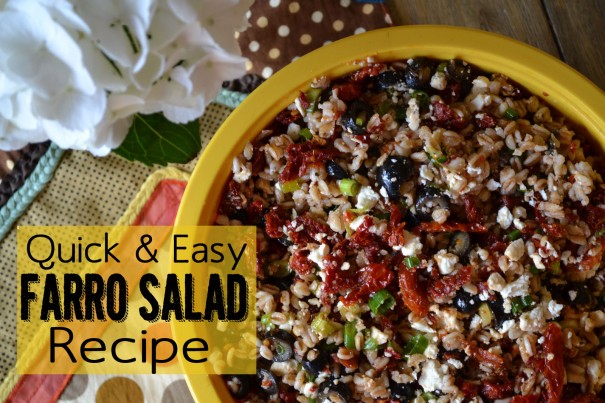 Quick and easy farro salad recipe with sun dried tomatoes, green onion, olives and feta. These is my current favorite recipe.  Perfect to make for a get together, or make on Monday and eat for lunch throughout the week. Healthy and super flavorful.
Farro Salad Recipe:
1 package Farro (cook as directed)
1 jar Julienne Sun Dried Tomatoes (rough chop and don't drain)
1 can Sliced Olives (drained)
1 container of Mediterranean Feta Cheese (or any flavored Feta Cheese)
1/2 cup chopped Green Onion
Squeeze of 1/2 lemon
Directions: Cook Farro as directed on package and then chill in the fridge. The oil from the can of sun dried tomatoes will serve as the dressing for this salad. Combine all prepared ingredients. Serve chilled.