Petunia Pickle Bottom Launch Party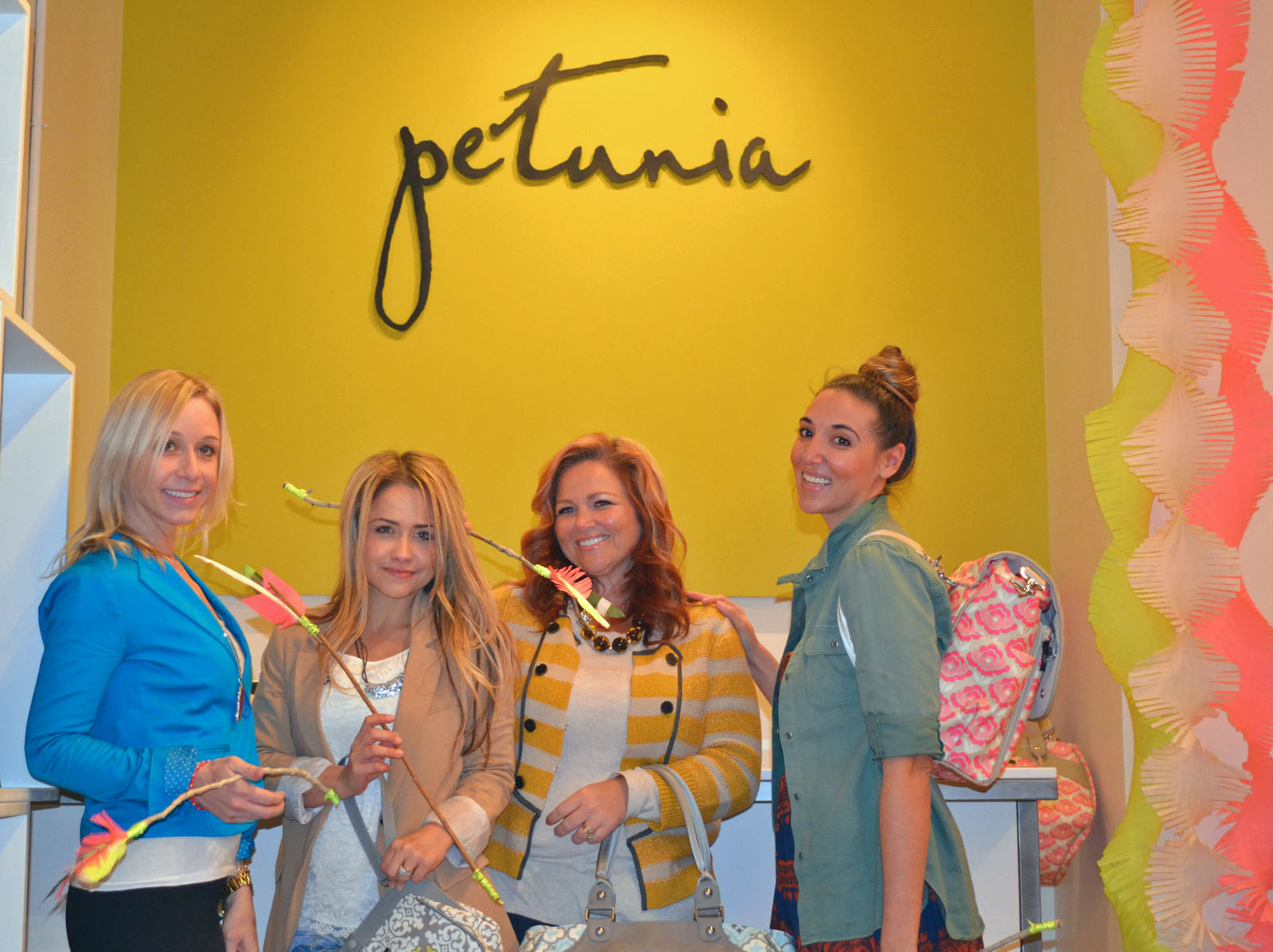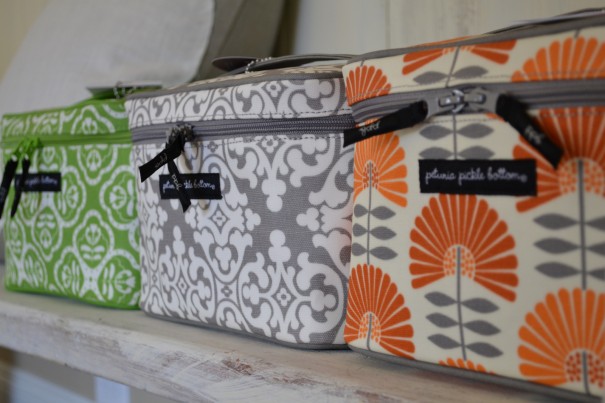 I recently had a special opportunity to get together with a bunch of my favorite Southern California bloggers to take a trip down to the Petunia Pickle Bottom  headquarters in Ventura for a celebration of the Grand Opening of their flagship store AND the launch of their new Spring line. My Petunia Pickle Bottom diaper bag helped me feel pretty again after a pregnancy that took it's toll on my body. So I can't even begin to put into words just how exciting it was to be behind the scenes, in the mix, a part of the action–of a brand I have loved and admired since my induction into the Hall of Motherhood.
The bloggers met at my house before the party for some catching up and light refreshments. And best of all–each blogger got to pick out their very own PPB Train Case from the Spring Line.  I picked this one.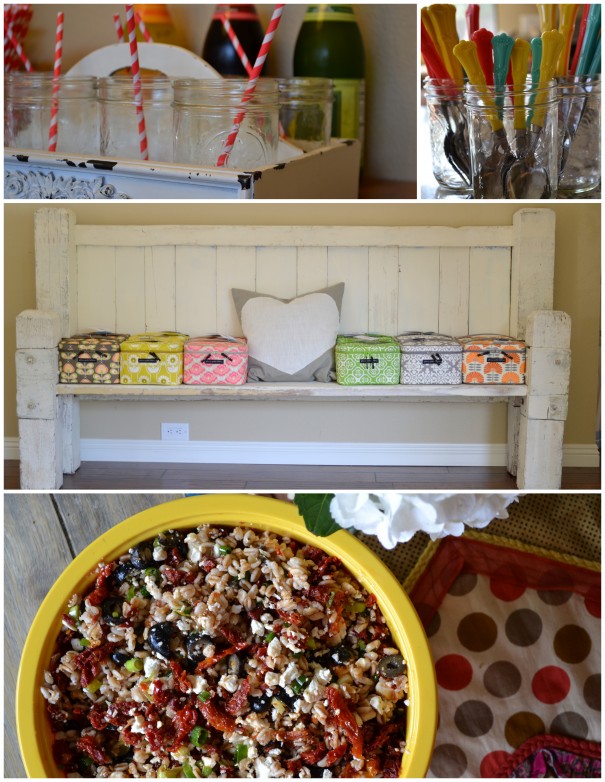 Some little bites. Recipe for this yummy Farro Salad coming soon.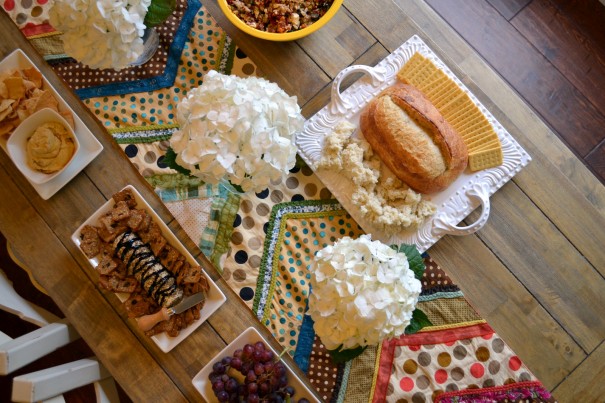 Many of us bloggers hadn't seen each other in a long time and some of us hadn't even met in real life yet–so after all the hugs and how-do-you-do's we loaded up into a few cars and drove up the coast to the new Petunia flagship store–right across the street from the beach in Ventura!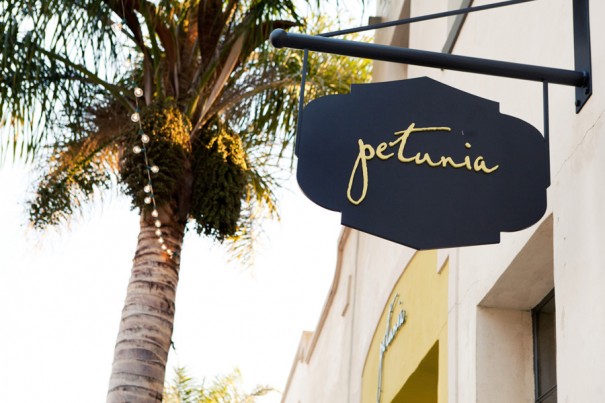 Above photo credit: Raya Carlisle Photography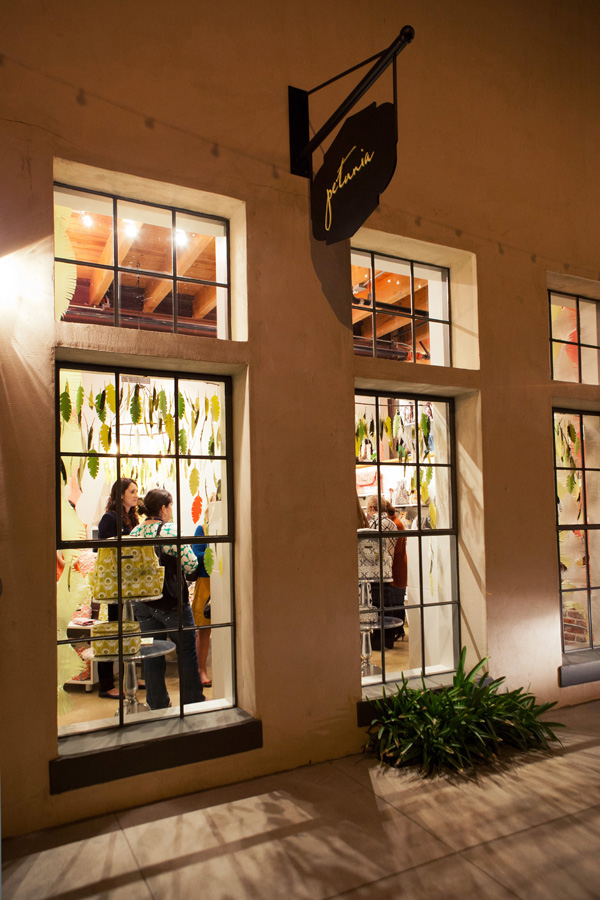 Above photo credit: Raya Carlisle Photography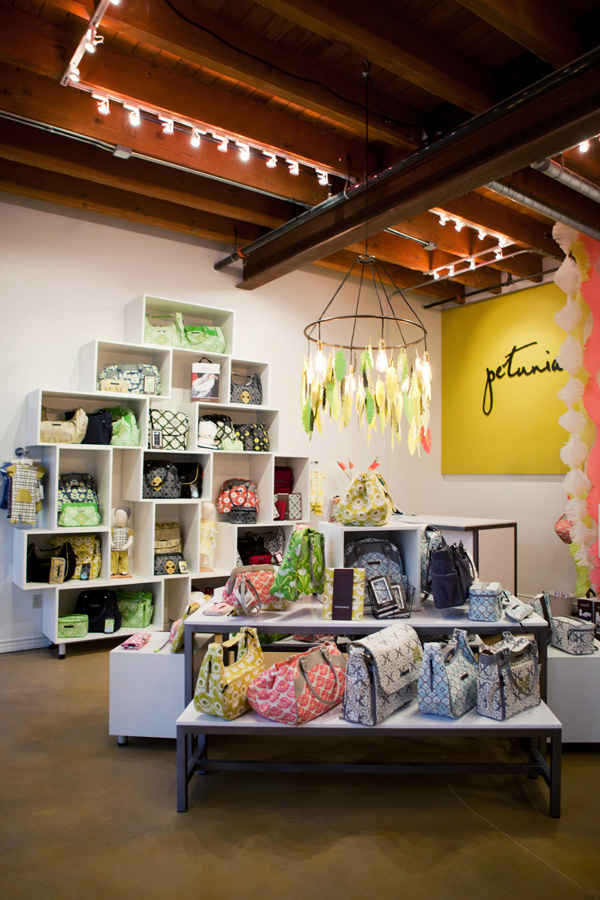 Above photo credit: Raya Carlisle Photography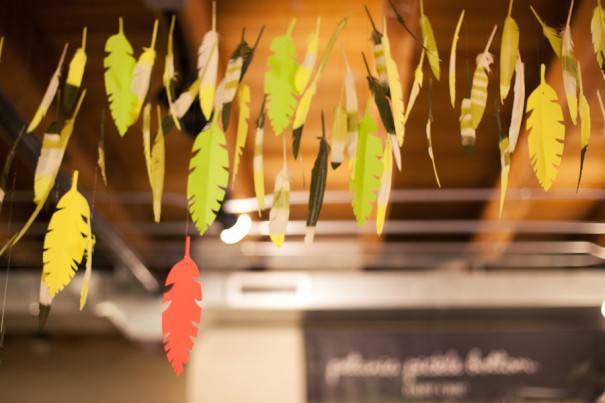 Above photo credit: Raya Carlisle Photography
The PPB founder (DeNai Jones) and her team made all of these fun decorations by hand. Feathers, arrows, streamers galore.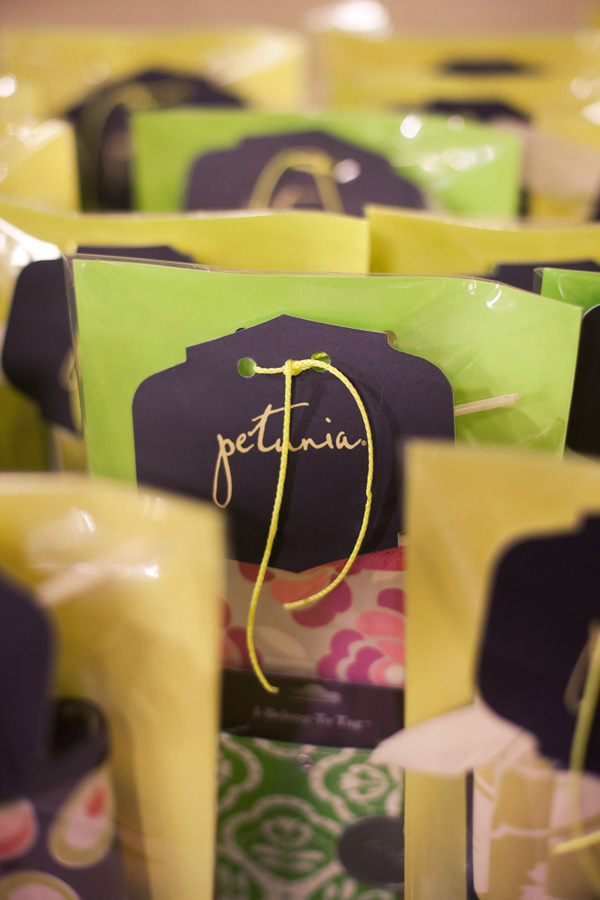 Above photo credit: Raya Carlisle Photography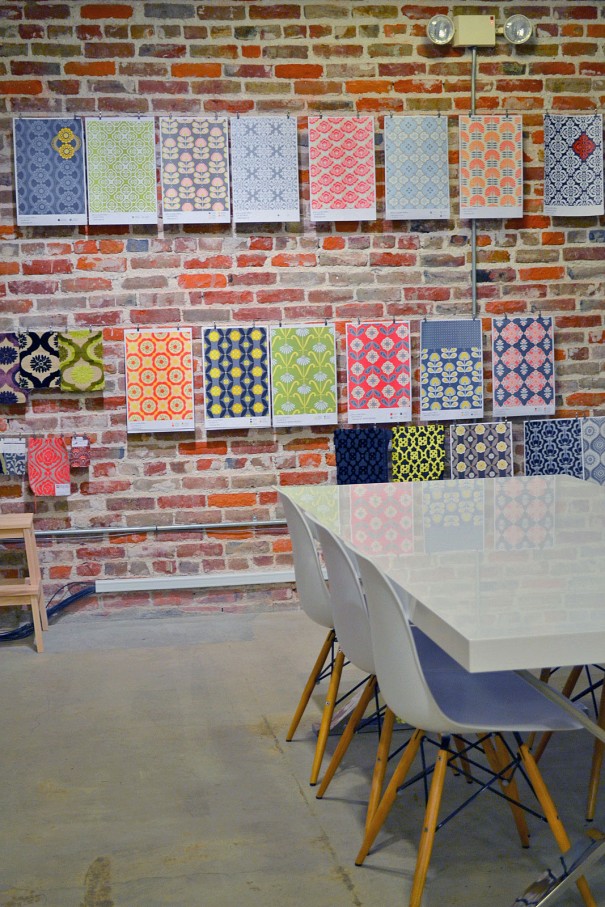 My favorite photo of the evening. The beautiful design wall. I felt my creative wheels turning just looking at all these fabulous patterns and prints–and now I feel the need for a brick wall in my home.
The evening described in a single word–inspiring.
This event was about so much more than celebrating a handbag/fashion/accessory line.
This evening marked the celebration of  a dream realized.
Of a captivating and energized creative environment.
Of beauty and craftsmanship at it's finest.
And of a new journey about to be embarked on…
Because Petunia Pickle Bottom isn't just about diaper bags anymore.
And on the night of the party, we had the opportunity to see and touch firsthand, the new women's collection of designer handbags and accessories launching this Spring. It's safe to say I wanted everything! And I mean everything!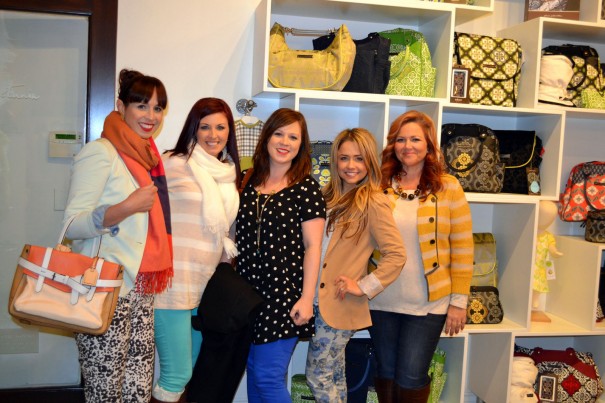 Andrea, Summer, Alissa, Me, Gillian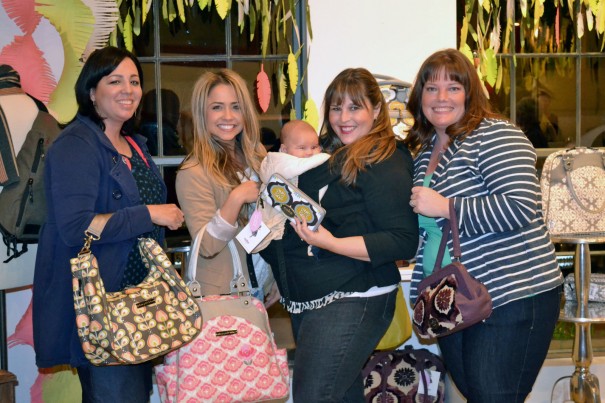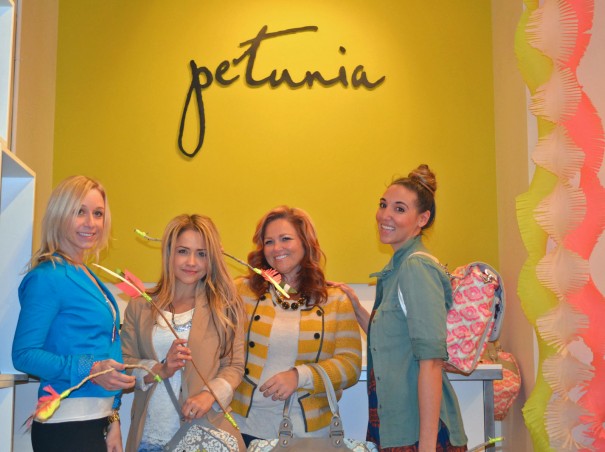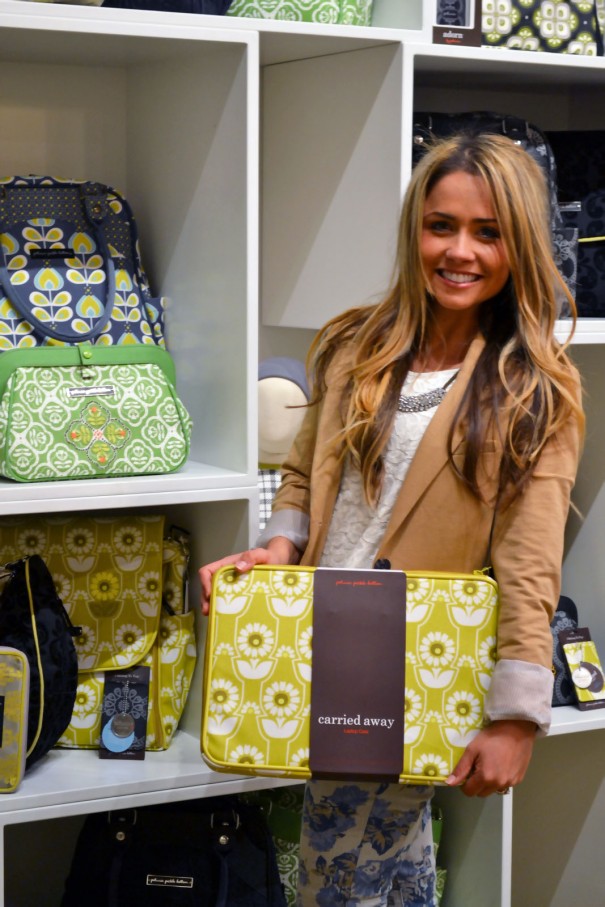 On my wish list, this laptop case.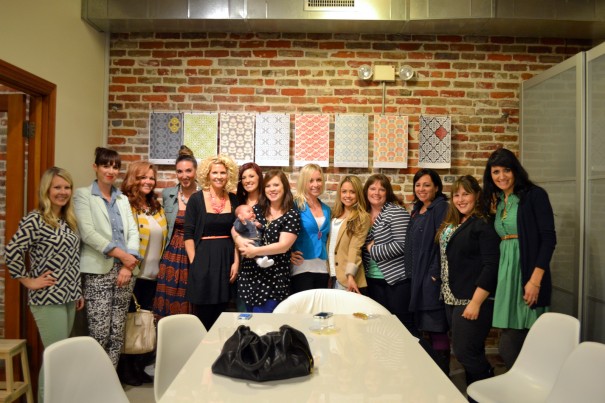 Jen, Andrea, Gillian, Jacqui, DeNai, Summer, Alissa, Lindsay, Me, Trisha, Mique, Nina, Nat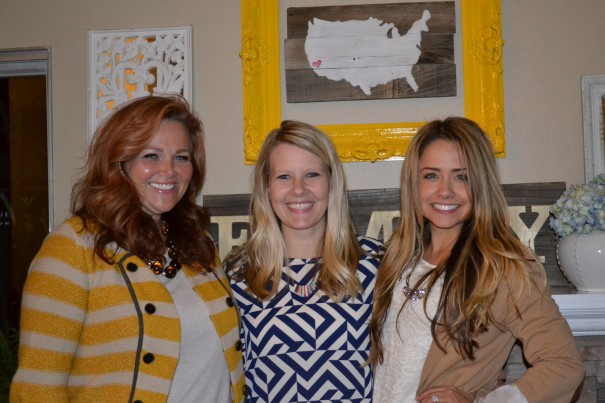 Gillian, Jen, Me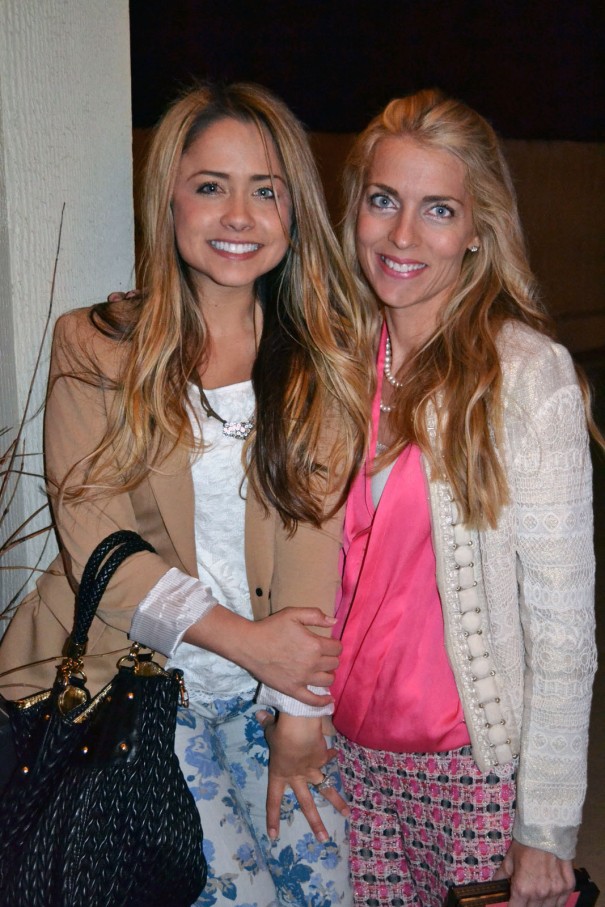 A bit of an added bonus to the evening was when this girl and I started chatting. It started when I told her that I was swooning over her outfit from across the patio, then we kept chatting… and come to find out she is one of the founders of Layla Grayce.  THE Layla Grayce! She could not have been more humble, down-to-Earth and real.  Such a gem! It was great to meet you Tiffany!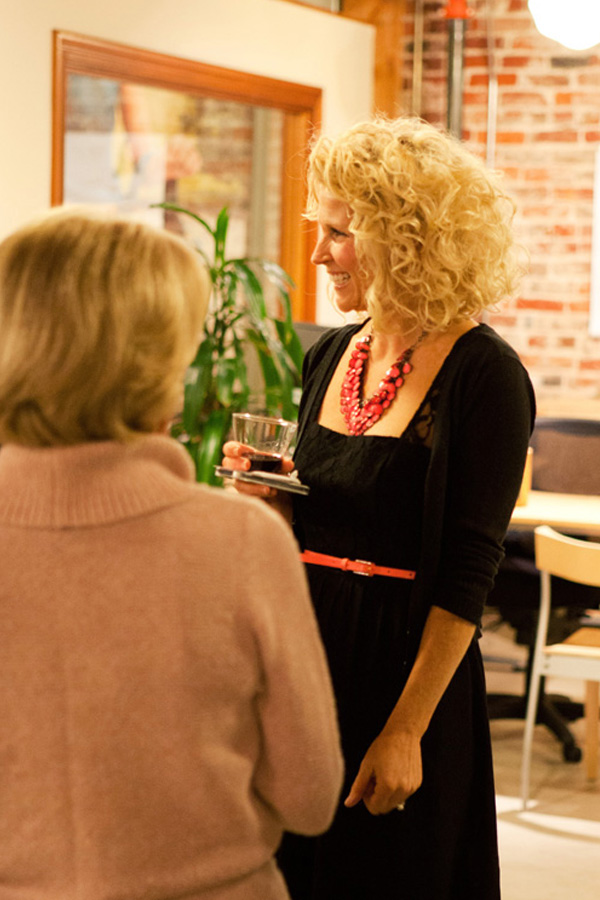 Above photo credit: Raya Carlisle Photography
But perhaps my favorite part of the evening was sitting down with the founder/head designer of PPB, DeNai Jones, and listening as she answered each of our questions about her new line, her creative process, and her insights about business and motherhood.  When I first met DeNai a few days before the party, I nervously held out my hand to shake hers as an introduction. She ignored my outstretched, trembling hand, and instead she gave me a big, warm hug.  She didn't have to hug me in that moment.  In fact, most people probably wouldn't have.  But her hug was deliberate–she was subtly telling me not to be nervous, reminding me that she is a real person too. Aside from being an inspiration and creative genius–she is a mom, a wife, a daughter and a friend.  My nerves vanished and my respect and admiration for her magnified in that moment.  Such an important lesson to be learned in the simplest of hugs. Thanks Denai–it was a pleasure!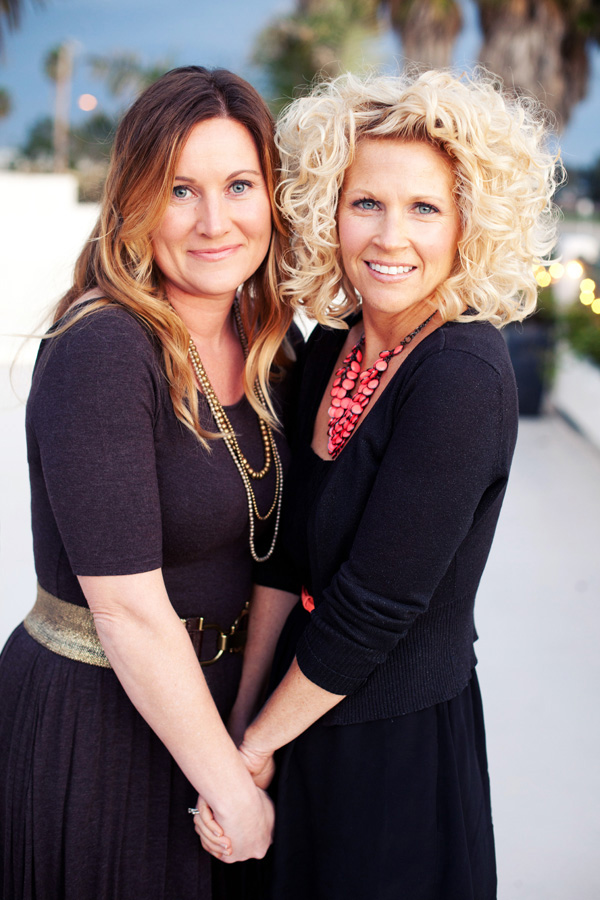 Lifelong friends Korie Conant, Chief Marketing Officer, Petunia Pickle Bottom, and DeNai Jones, Founder and Head Designer, Petunia Pickle Bottom. Above photo credit: Raya Carlisle Photography
You can join Petunia Pickle Bottom here:
Blog / Facebook /  Twitter / Pinterest
And I'm just loving this behind-the-scenes look at the new Spring line:
A Peek Behind the Scenes, PPB Spring 2012 from Petunia on Vimeo.