Healthy Stuffed Peppers Recipe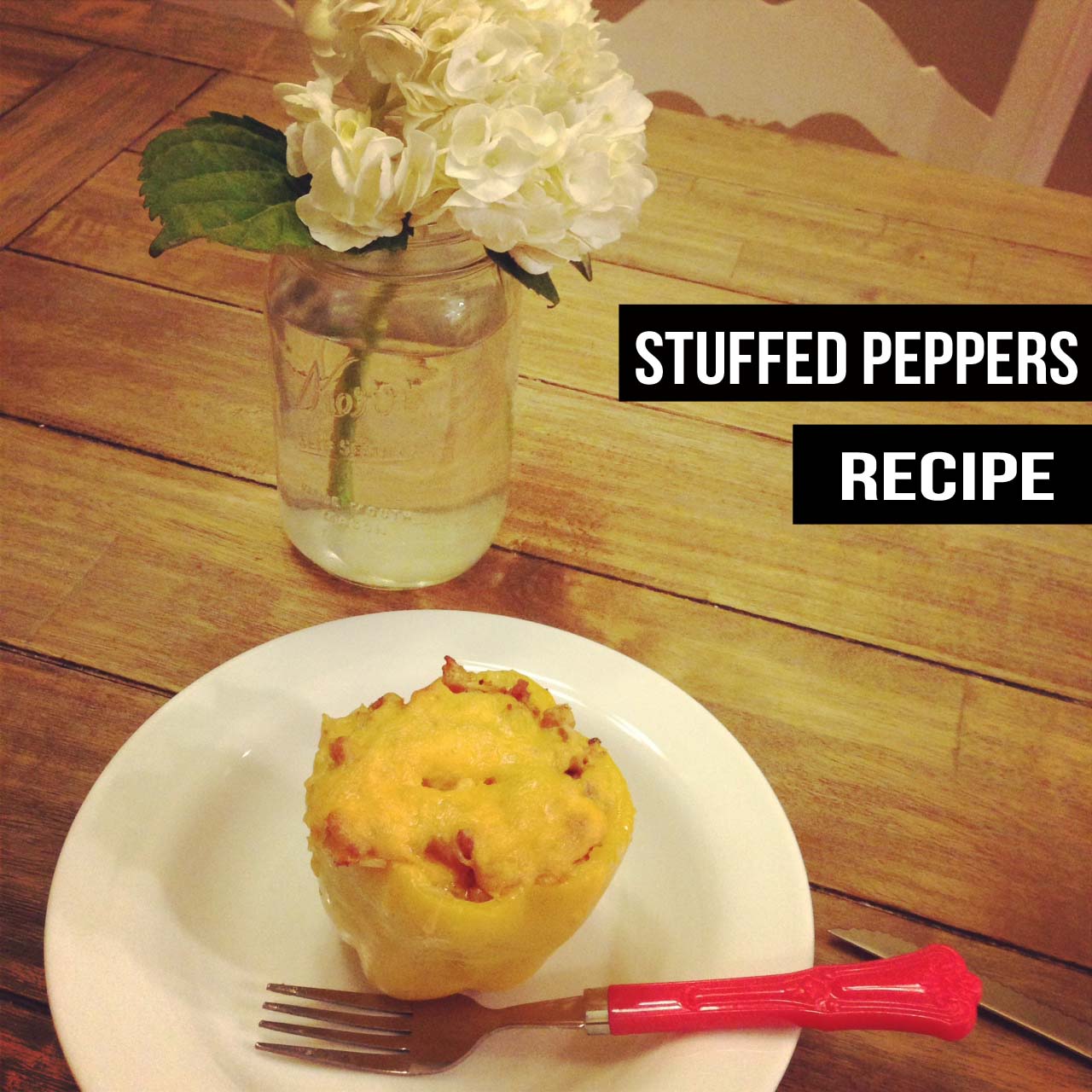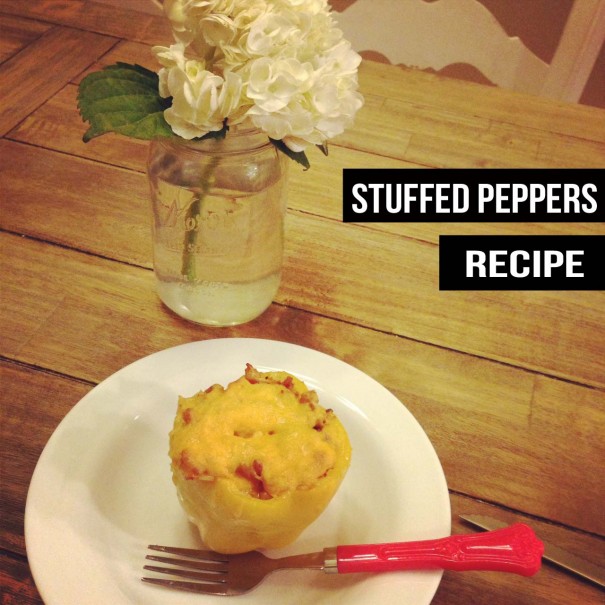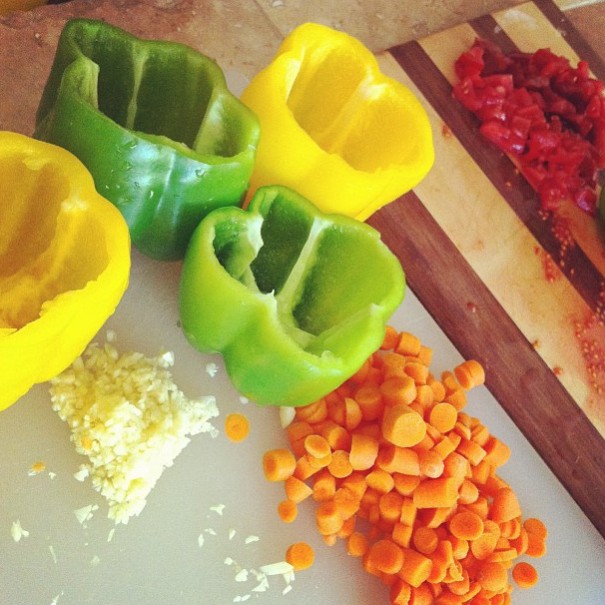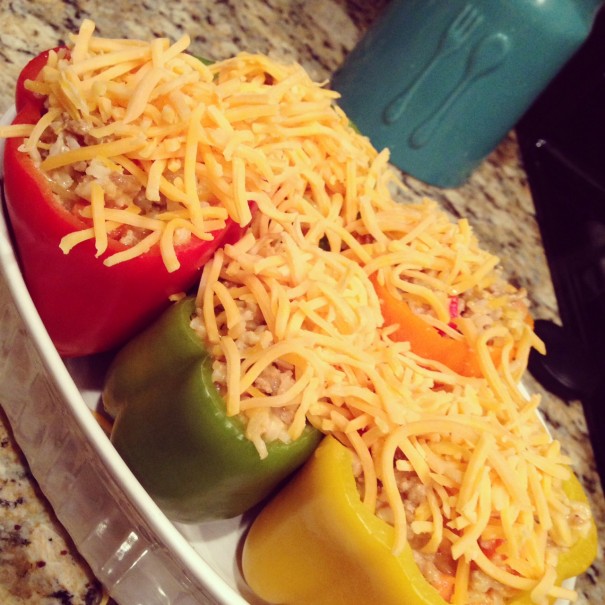 This Stuffed Peppers Recipe is easy and healthy.
And I make it almost every week.
A bunch of you requested the scoop.
So here you have it, the recipe.
A thanks to my bud, Brittney for introducing me to this recipe way back when.
From Healthy Cooks illustrated Family Cookbook.
Stuffed Peppers Healthy Style
4 medium red, yellow or orange bell peppers, 1/2 inch trimmed off tops, cores and seeds discarded
1/2 cup long grain brown rice (I used wild rice from trader joes)
2 teaspoons olive oil
2 carrots, peeled and chopped fine
1 medium onion, minced
2 teaspoons tomato paste
6 garlic cloves, minced
1 teaspoon chili powder
8 ounces ground beef or turkey
2 tomatoes (about 12 oz.), cored, seeded, and chopped medium
1/4 cup low sodium chicken broth
1 cup shredded 50 percent light Cheddar (I use regular not light–I don't mess around when it comes to cheese)
2 tablespoons minced fresh parsley
1 Tablespoon fresh lemon juice
DIRECTIONS:
Bring 4 quarts water to a boil in a large stockpot or Dutch oven over high heat.

Add 1 tablespoon salt and bell peppers.

Cook until peppers just begin to soften, about 5 minutes.

Using slotted spoon, remove peppers from pot, drain off excess water and place peppers cut side up on paper towels.

Return water to boil; add rice and boil until tender, about 25-30 minutes.

Drain rice and transfer to large bowl; set aside.

Adjust oven rack to middle position and heat oven to 350°F.

Meanwhile, heat 12 inch heavy bottomed skillet over medium high heat until hot, about 1 1/2 minutes; add oil and swirl to coat.

Add carrots and onion and cook, stirring occasionally, until softened, about 5-7 minutes. Stir in the garlic, tomato paste, and chili powder and cook until fragrant, about 30 seconds.

Add ground beef and cook, breaking beef into small pieces with spoon, until no longer pink, about 5 minutes.

Stir in the tomatoes and chicken broth and cook until the tomatoes begin to break down, 1 to 2 minutes.

Stir the warm beef mixture, 3/4 cup of the cheddar, parsley , and lemon juice into the rice and season with salt and pepper to taste. Adjust an oven rack to the middle position and heat the oven to 350 degrees.

Pat the inside of the peppers dry with paper towels, then place the peppers in an 8″ square baking dish. Divide the filling evenly among the peppers and top with the remaining 1/4 cup cheese. Bake until the cheese is browned and the filling is heated through, about 30 minutes. Serve.

If you make ahead, stuffed peppers can be covered with plastic wrap and refrigerated for up to 1 day. Let the peppers sit at room temperature for 1 hour, then bake as directed.
Yum!