Making the Choice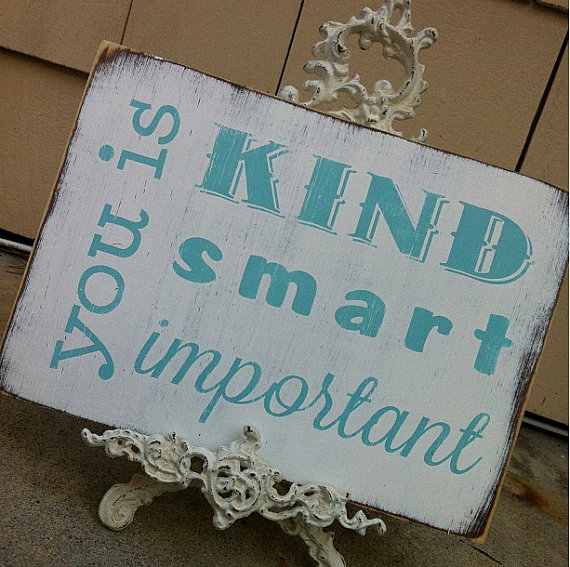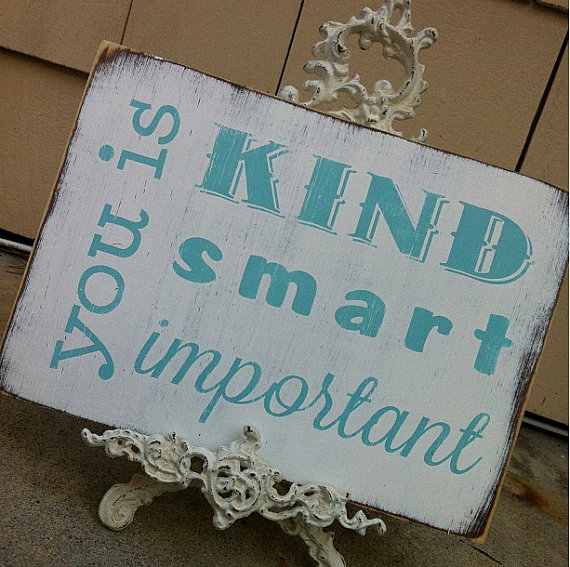 {via}
(names of those mentioned in this post have been changed to protect privacy)
When you're labeled as one of the popular kids growing up,
you are given a power.
And the way I see it,
you get to choose early on in life
just how you are going to use that power.
For good, or for bad.
To be the mean girl.
Or be the nice girl.
And for as long as I can remember,
I have always been pretty confident about the choice I made.
I would even say I have gone so far as to give myself a metaphorical pat on the back for deciding to be the nice girl,
when I could have so easily gone the other way.
I can remember as early as 1st grade,
when I chose a seat at lunch next to the girl that everyone ignored.
I remember how she wore the same outfit every single day to school.
And because I was in first grade, I didn't understand what having only one outfit likely meant.
I just knew it made her different, and that made me sympathize with her.
I remember in 5th grade, when the popular boys decided at the very last second to run for student council for the sole purpose of  overthrowing the not-so-popular boy who had worked so hard on his campaign. I can remember literally standing up on my chair in the middle of class, and declaring for every student to hear, that this was completely unfair and cruel. I remember pleading with the room to vote for the not-so-popular boy because he had worked so hard. And I remember when that boy won the election. I felt like I had done something good that day, even if my "popular" guy friends didn't speak to me for a week.
I remember dancing with the kid who stuttered at the 8th Grade Ball.
And I remember sending a sweet note to the shy boy on Valentines Day.
I remember picking the butterfly chaser to be on my kickball team first.
And I remember being the girl who didn't laugh when one 7th grade girl had an accident in front of the whole school.
As a teenager, I gave myself a lot of credit for my compassion.
Gave myself a lot of credit for using what power I had for good.
Being kind to those who didn't often experience kindness practically became a hobby of mine.
I was the ultimate advocate for the underdog, and I liked it that way.
Flash forward 10-15 years.
I still like to think that I'm a kind and compassionate person,
even if I am a lot less cool than I once was.
And I still look back with fond memories,
proud of that teenage girl who stood up for the kid who sat alone at lunch.
But this week, I had an aha! moment.
Something happened, that made me rethink my opinion of the choice I made so many years ago.
It was at Costco on a Saturday morning.
Ben was pushing Wesley in the cart while I was walking with Sawyer strapped to my chest.
I caught a glimpse of her out of the corner of my eye.
A girl from high school.
We were in the same grade, and we had been on the soccer team together for four years.
Our eyes met and then she pulled a move I was all too familiar with.
The one where you look away as quickly as possible without changing the expression on your face,
so that the person from your past doesn't think you've recognized them.
I had pulled this move often, and I knew it well.
But it was too late.
We had held one another's gaze for too long,
and it was obvious that we had remembered each other.
Me: Heidi? Oh my gosh! It's so great to see you! It's been like 10 years!
Heidi: Oh, hi.
She gave me a half smile.
I noticed that like me, she had a baby strapped to her chest.
A beautiful, beaming little girl.
She was a Mom.
And when I saw the man with kind eyes turn the corner and give her a nod,
I knew she was a wife too.
Me: Congratulations on your beautiful family. Your daughter is adorable.
Heidi: Thanks. Congratulations to you too.
I could tell she was uncomfortable.
Waiting for any excuse to cut our conversation short.
She didn't want to be around me.
And as I watched her daughter grip her fingers tightly around her Momma's shirt,
I remembered why.
The flood gates opened,
and my heart hit the floor as dozens of high school memories involving Heidi poured around me.
Heidi was my exception.
My exception to the choice I had made early on.
The choice I had so proudly identified myself with.
The choice to be kind.
I was not kind to her in high school.
I was not her advocate.
And as she stared past me with pain in her eyes and a sense of urgency in her stance,
I knew she remembered too.
And I felt sick.
How convenient it was that I had chosen to block these memories from my mind.
The memories where she had been the brunt of a joke…the jokes I laughed at.
How convenient that I had only remembered the good I had done,
rather than the damage I had caused.
I wanted to apologize.
To hug her right then.
Tell her that I had changed,
and that I regretted every moment I ever made her feel like she couldn't be herself.
I wanted to tell her she was beautiful,
and one of the most intelligent people I had known in high school,
and I wanted her to believe me.
I wanted to jump in a time machine,
and give the 16 year old Ashley a stern talking to,
and undo the hurtful things I had done and said.
But all I could do in that moment was give her a way out.
Allow her to escape what I knew was a painful chance encounter.
Me: Well, it was great to see you. Take care.
And I smiled. The most heartfelt smile I could give,
and hoped that she could sense its sincerity.
She turned and walked away.
For the rest of that week I was consumed with thoughts of this moment,
hating myself for being the "mean girl" of her memories.
The older I get, the more time I spend looking back on the person I was.
And this experience seemed to put my "reflecting" into hyper-drive.
The more I reflected, the more I realized.
I realized that perhaps I was not as inherently kind as I had credited myself with for so many years.
Clearly, somewhere within me was the ability to cause hurt.
Heidi was proof of this.
She was proof that I was capable of being the mean girl.
She was proof that sometimes I made the wrong choice,
and that I would need to wake up every day more conscious of the type of person I wanted to be.
Labels suck.
Because with labels comes stereo typing.
And with stereo typing comes unrealistic or unfair expectations of who a person is supposed to be and how they are supposed to act.
But regardless of how we're labeled,
or stereotyped…
Or regardless of how we're expected to act by our peers,
we all make our own choices.
We all still have power,
have influence,
have those watching our actions and taking in our words.
And every day we wake up with the most important choice of all.
Are we going to be the mean girl…
Or is kindness going to win out.