The Truck Phase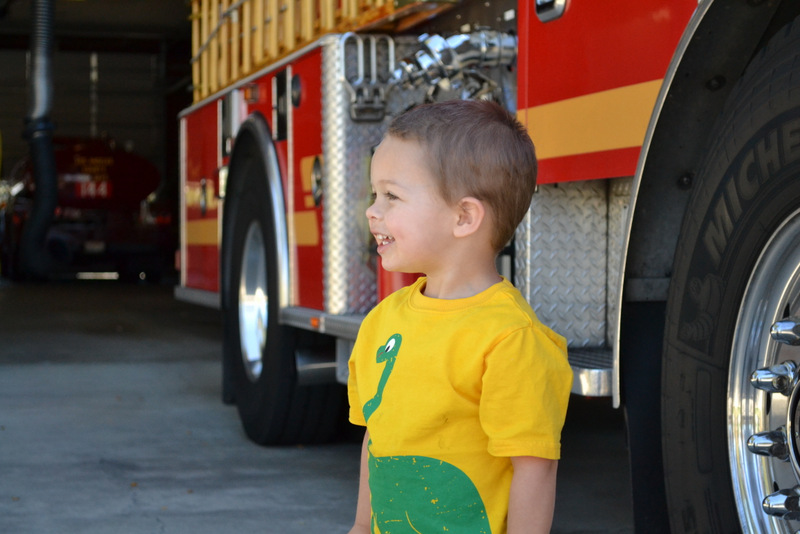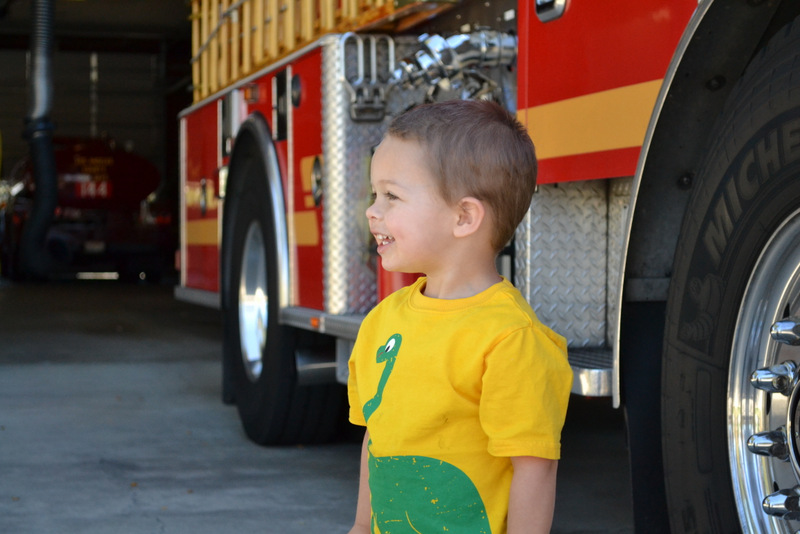 By our house there's a park–a rather cool park.
And by this rather cool park is a fire station.
And for months, Lil W and I would walk right past that fire station for an afternoon of fun at the "cool" park.
No issues. No drama. Just a Mom and her boy, at the park.
Did I mention this park has shade?
But then, one day, something happened.
Something that I had heard about, but didn't really believe until I saw it for myself..
The "truck" phase.
The phase of a boy toddlers years where any and every moment of life revolves around seeing, hearing and touching as many trucks as humanly possible.  Yes, even if that means walking half way across the grocery store parking lot to get a good feel on the UPS delivery truck.  And yes, especially if that means forgoing our daily park routine in favor of a visit to the fire station.
I'm certain the firemen think I'm "that lady".
You know the one.
The lady who shamelessly uses her small child as an excuse to visit the station more often than any civilian should be allowed.
We walk past the station, on our way to the park, and I am literally wrestling with Lil W.
Using every ounce of persuasion possible to convince him to bypass the station for just one day.
Me: If we go straight to the park I'll give you a lollipop! A new toy? A puppy?
W: Fire truck. Fire truck. FIRE TRUCK!!!!

Over and over and over, until I submit to his demands.
And so, I sheepishly walk into their garage with my overzealous toddler…
Me: Hi there, its us again.  I couldn't help but notice that your garage door was open about 2 feet, so we slid under to pay you a visit. We're just here to touch the trucks. Hope you don't mind…again.

Yeah, not creepy or pathetic at all.
I can picture them staring at me through the window inside.
"Oh, here she comes again. She just can't get enough."
Little do they know, I have had enough.
And this daily ritual is literally mortifying for me.
So much so, that I have opted for the park over a mile from our home.
The park without shade, mind you.
But also, the park without a fire station.
So while this new park may mean a bit more sweat,
it also means I get to keep my dignity,
and Lil W still gets to run off his energy.
Ohhh, but look at this face.