Dreading Bedtime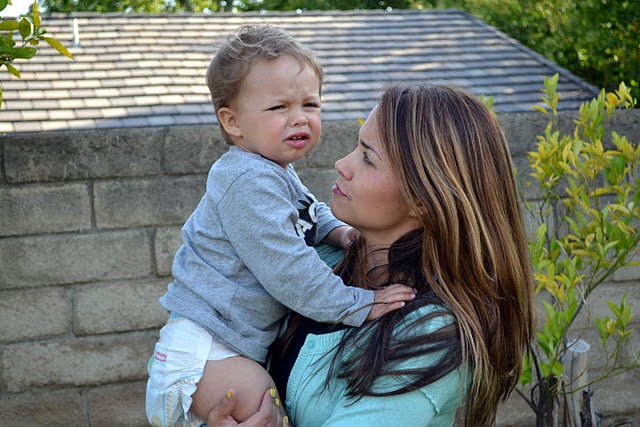 Baby W works on mastering his pouty face–he has become an expert.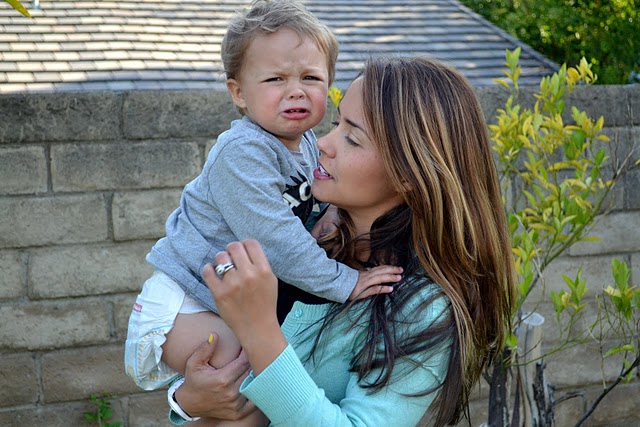 Today's post inspired by Casey's touching words
yesterday
.
and I mean every night for the last two years,
at around 10 pm I start to dread my impeding bedtime.
Because I know that going to bed means another evening of unrest.
Of getting kicked in the face 20 or so times.
Of stopping a sleep-walking baby from roaming throughout the house.
Of tucking and re-tucking him in over a dozen times.
Of getting awoken at that very moment
that my body starts to finally enter the REM cycle.
I close my laptop around 12 or 1 am,
kiss the sleeping hubby on the cheek
and crawl into a bright red race car bed
I place a diaper at arms length
for a certain middle of the night change,
adjust the pillows just right,
and make sure the taggies on his blanket
are within reach of his little fingers.
And then I say a silent prayer,
that maybe tonight will be different.
Maybe tonight will be the night that things get better.
roll over so his chubby cheeks are less than an inch from mine
I love the way he smells.
I smile and give him a series of light kisses all over his face.
Then I pull his body in closer
and thank God for these moments.
So what if I failed at the Cry It Out Method,
or didn't take the Baby Whisperer's advice.
Because moments like these are fleeting.
Moments where he lets me play with his hair,
and enjoys getting a thousand kisses,
and wants me cuddling next to him at all times.
In these moments, I remember why it's okay to be tired.
Why it's okay to sometimes break the "rules of parenting".
Why the small moments matter the most…
…a
nd then I do my best to embrace them.
…although a full nights sleep would be nice.