Hot Chocolate Date with You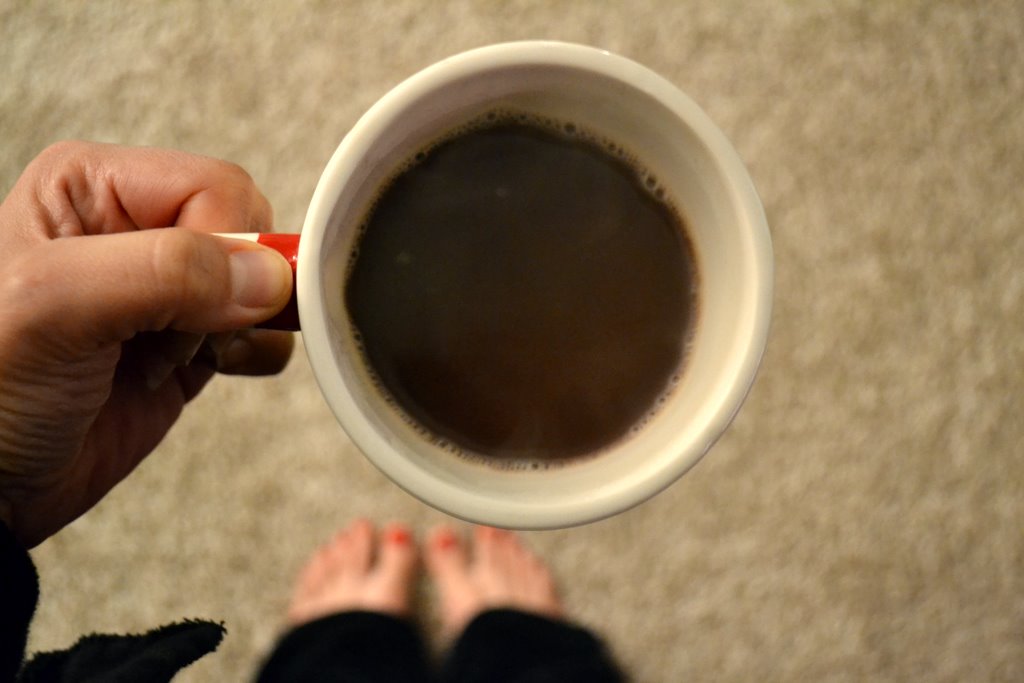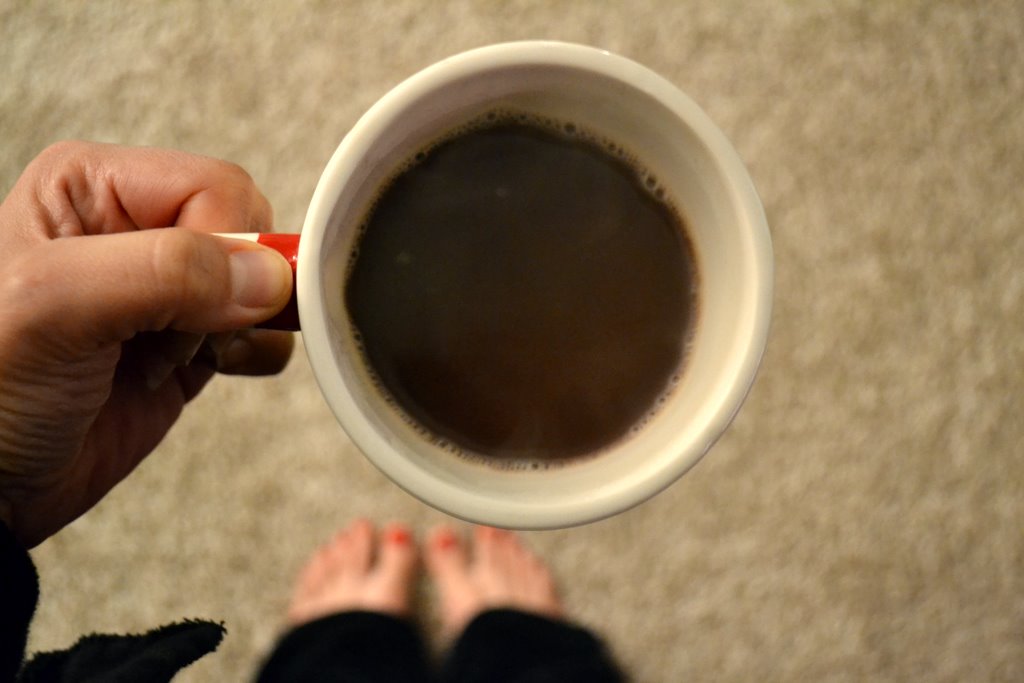 I'm linking this post up to "Coffee Date" on Rags to Stitches: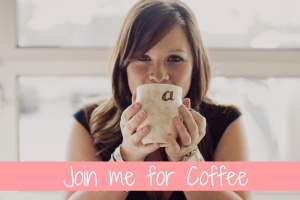 If we were going to meet today for a "coffee date", we would probably have to video chat because this pregnant Momma no longer has any clothes that fit well enough to be seen in public.
And since I haven't had a sip of coffee in over ten years, I would be enjoying a hot chocolate with at least 10 mini marshmallows floating on top.
I would be wearing my go-to polka-dot maternity sweatpants, a gray t-shirt that shows by belly, and my hair would be thrown in a wet bun from my evening shower.
You would see that I'm sitting in bed on top of my white fluffy comforter with my computer on my lap. I would have about 6 pillows stacked behind my back for support and you would hear Friends re-runs playing in the background.
I would lean the computer over so you could see my little sidekick, Wesley,  engrossed in an alphabet app on the iPad. Naturally, he would only be wearing a diaper.
I would tell you how Ben is working late so he can get all caught up before he takes a week off for little Sawyers arrival on July 11th.
Then you would get to hear all about how I can no longer reach my feet, I sleep sitting up, stomach stretch marks have made their debut, and how I'm having unbearable hot flashes from the palms of my hands and feet every 15 minutes. Oh yeah, and how my feet are so dry that they feel like sandpaper, but Ben is gone, and Wesley isn't quite understanding my request for him to apply the Lubriderm to the cracks in my feet.
Then I would read you this tweet I just got in response to my "sandpaper feet" tweet, and we would both laugh at how hilarious it is:

Then you would surely be sick of my complaining so I would move onto more appropriate conversation.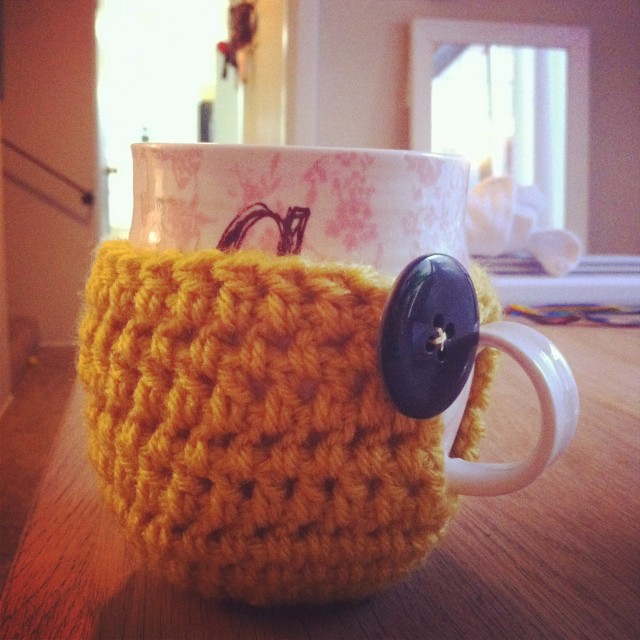 I might get a bit teary eyed as I tell you how Wesley is turning three next week. I would become a super cliche Momma and say things like, "Wow, where did the time go", and "It seems like only yesterday that…".  Then I'd tell you about the low key birthday party we're having for him and his ten best friends and cousins.
I would reluctantly admit that I'm still nervous about transitioning into a Mom of two boys, but how my excitement and overwhelming love to be Sawyer's Momma is overshadowing that fear.
I'd tell you about the drawer in Sawyers nursery that's full of newborn diapers that fit ever so cutely in the palm of my hand. Are they really ever that small?
You would see me yawn at least 25 times, because I'm certain I've never felt more tired in my entire life. Which is kinda funny, since I can't even tell you what I do all day. Just existing in this huge body is exhausting.
I would ask you to tell me all about what's new in your life, about any fun Summer plans, or any advice you have for a Momma who forgets what it's like to have a newborn.
I'd sip my last melty marshmallow, let you know I have to get my little Monster tucked in bed, and blow you a kiss goodnight.
Until next time…
What would you want to chat about over a yummy drink?