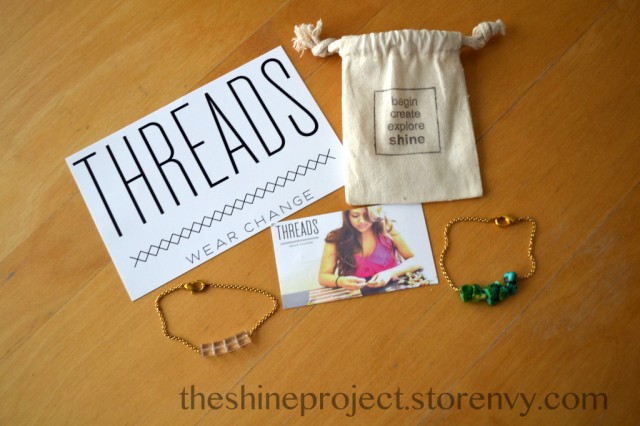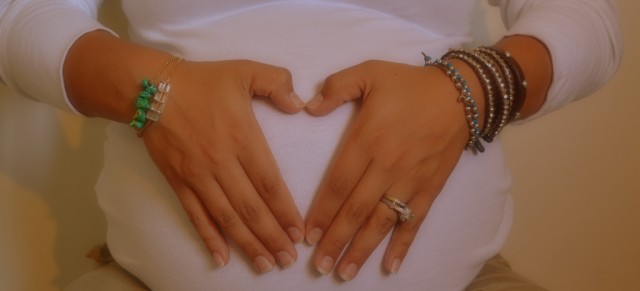 Over a year ago I stumbled upon this blog that inspired me. So I wrote a post about it.
Since then, I have had the pleasure of watching this blog and project EXPLODE!
Proof that blessings come to those who seek to make a difference in this world.
This blog is The Shine Project.
A website and project dedicated to being the change necessary to bring happiness to others.
A project dedicated to changing lives.
A project encouraging us to share our talents with others.
A project that inspires each of us to be our best.
TODAY, The Shine Project has launched their latest inspiring venture.
It's called Threads, and it's pretty rad.
Basically, it's a store with beautiful jewelry handmade by at risk youth looking to break the cycle…striving to work to put themselves through school.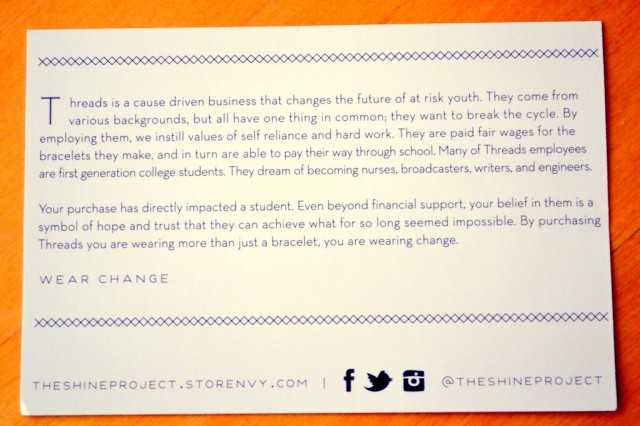 You can read more about Threads at The Shine Project today.
And you can shop Threads here.  This is your chance to be the change!
I LOVE that they can be worn stacked, even with other bracelets you already have. Here are a few of my other favorites: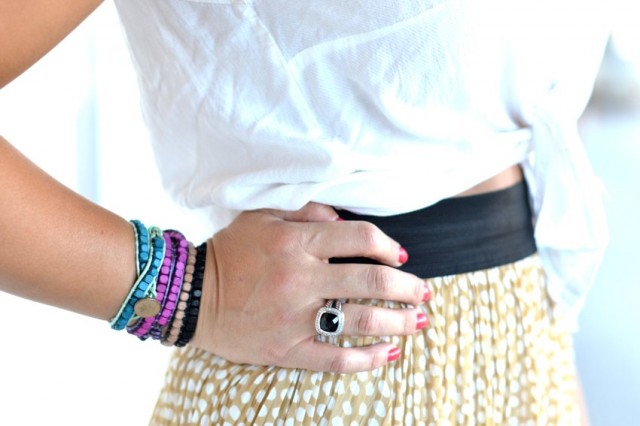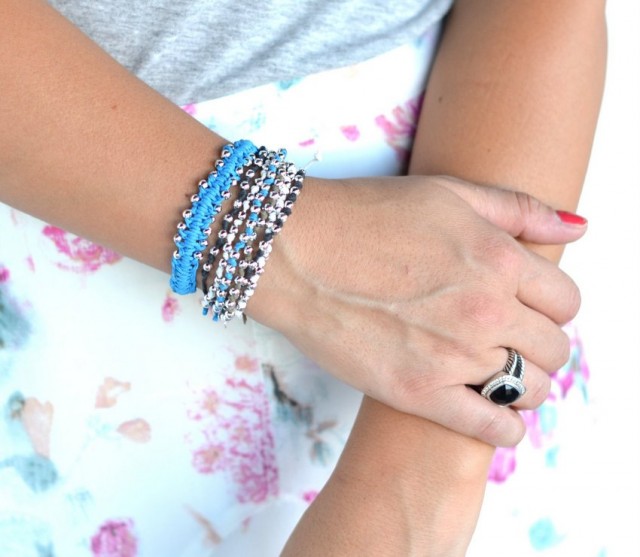 Be the change.
Wear Change.
Shop Threads.