Pumpkin Whoopie Pies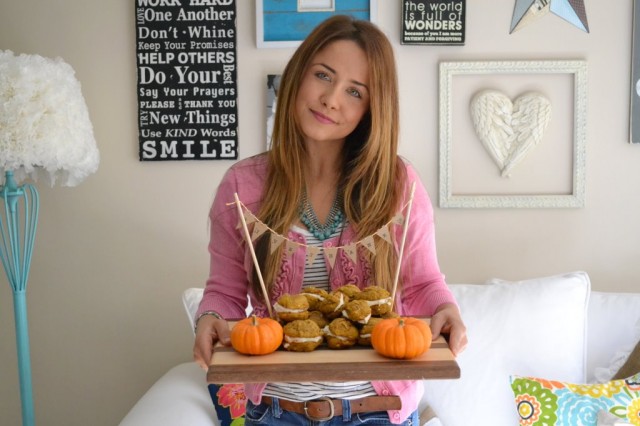 A looong while back, I guest posted for the super fab Jen of Tatertots & Jello and I shared one of my favorite pumpkin recipes.  Now this was back in Fall, but I was looking through my drafts today and this post caught my eye and even resulted in some drool–so I knew I needed to share this recipe with y'all, even if it is a bit out of season.
 Pumpkin cookies are my all-time favorite cookies–and that's saying a lot.  It's possible that I am the first person in line at the market on the day that canned pumpkin hits the shelf for Fall. And since whoopie pies are all the rage right now, I thought I would adapt my cookie recipe into delicious whoopie pies.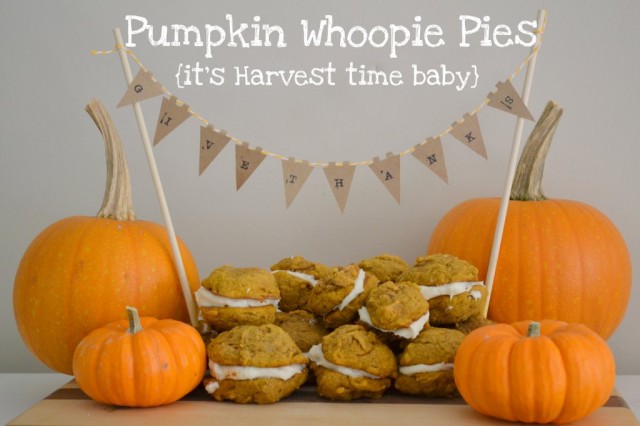 These are honestly the yummiest, softest, most delectable Fall treats ever–really they are!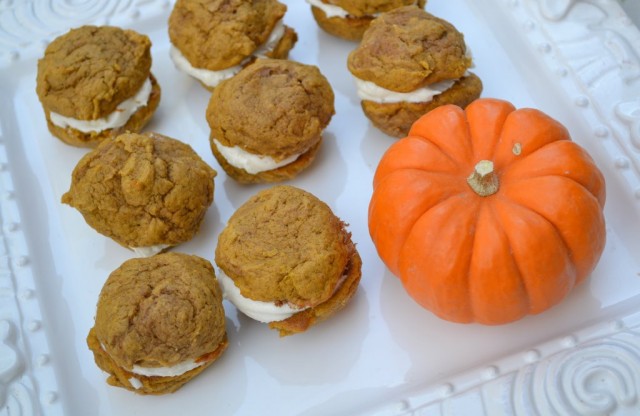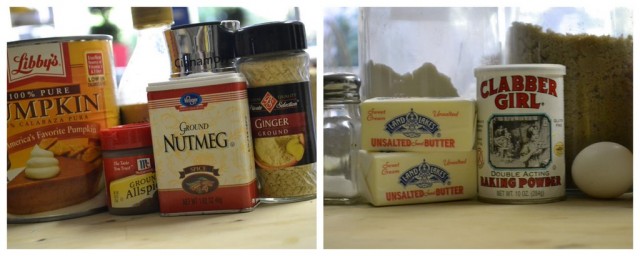 Ingredients:
2 1/4 cups flour
1 tsp baking powder
1/2 tsp baking soda
1 tablespoon ground cinnamon
1 1/2 teaspoons ground ginger
1 teaspoon allspice
1 teaspoon ground nutmeg
1/2 teaspoon salt
1 cup brown sugar
1/2 cup unsalted butter, softened
1 1/2 cups canned pumpkin
1 large egg
1 teaspoon vanilla
Preheat the oven to 350 and line your baking sheet with parchment paper. Parchment paper is the key to baking without burining.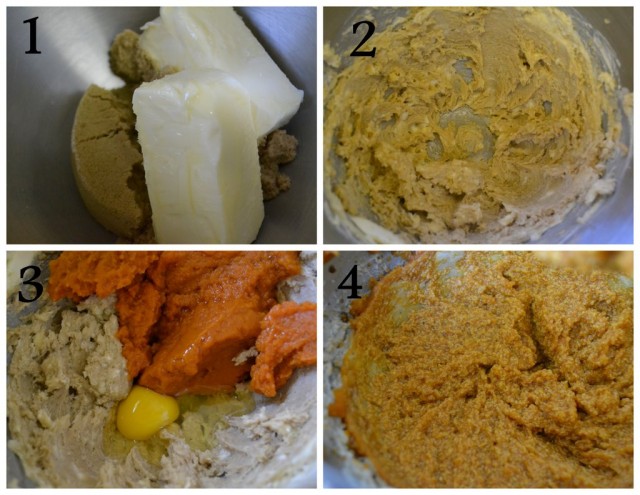 1-2.  Beat together the brown sugar and butter until combined.
3. Add the pumpkin and the egg and beat well.
4. Add the vanilla and beat until combined. Set aside.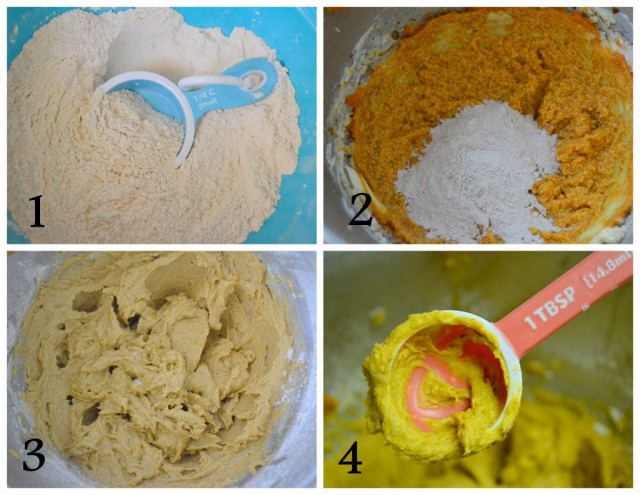 1. Combine the flour, baking powder, bakind soda, cinnamon, ginger, allspice, nutmeg, and salt. Use a whisk to make sure the ingredients are well combined.
2-3. Add the flour mixture to the pumpkin mixture 1/4 cup at a time and beat on low until all combined.
4. Use a tablespoon to scoop the dough onto a cookie sheet. Space the dough 2 inches apart.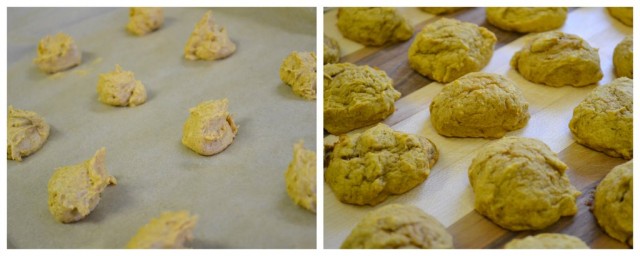 Bake for about 8-11 minutes, or until the whoopies are firm to the touch. Let the cakes cool on the sheet for about 3 minutes and then transfer to a rack to cool completely. While the whoopies are cooling, get started on the frosting.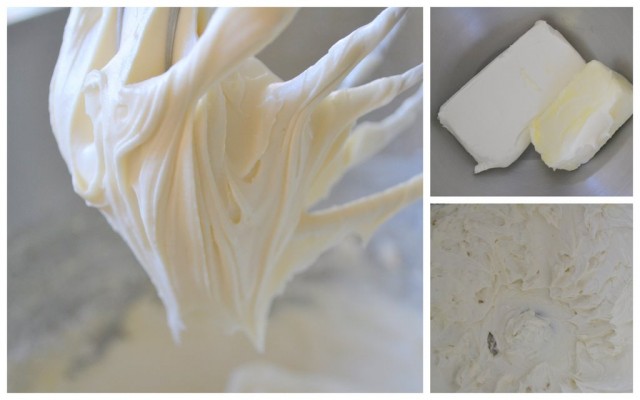 Frosting Ingredients:
8 ounces cream cheese, softened
3 cups powdered sugar
1/2 cup butter
1 teaspoon vanilla
1/2 teaspoon salt
Beat cream cheese and butter until smooth and creamy.  Beat in vanilla and salt until blended. Gradually add powdered sugar, beat until light and fluffy. Put a large dollop of frosting on one whoopie and put another whoopie on the other side.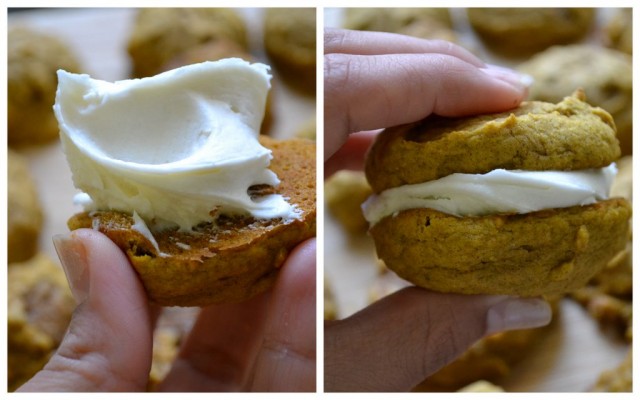 Yum! Yum! Yum!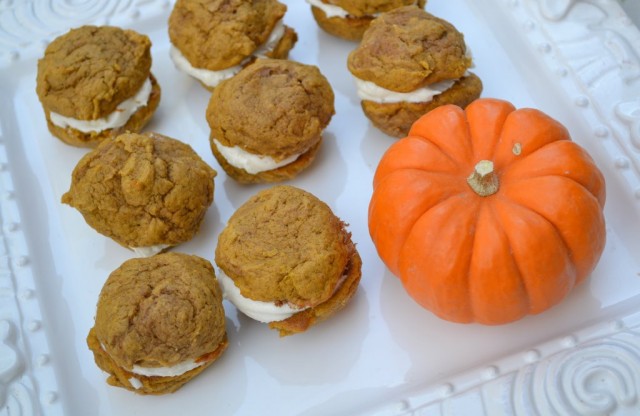 After the whoopie pies were done, I used my Silhouette to make this mini penant banner that says: Give Thanks.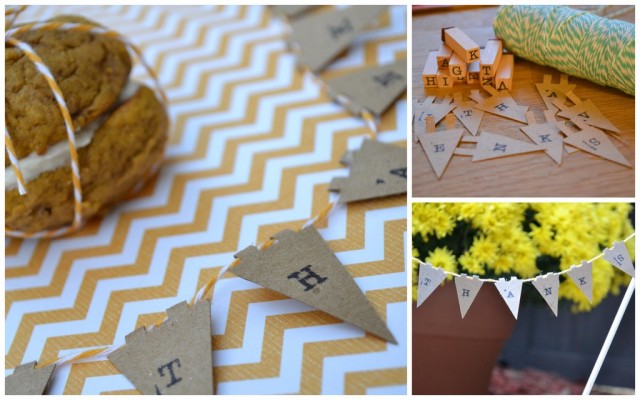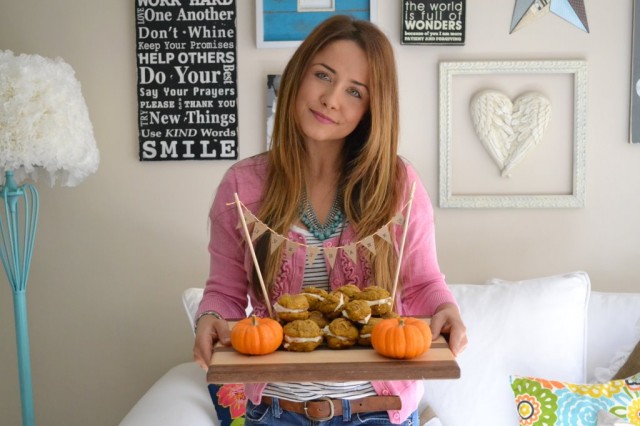 I have a few other Thanksgiving season projects that you might like: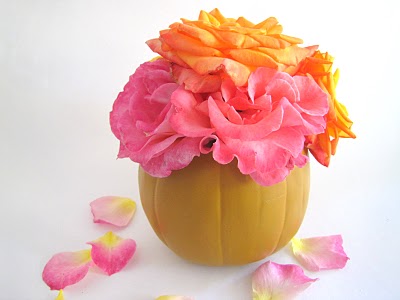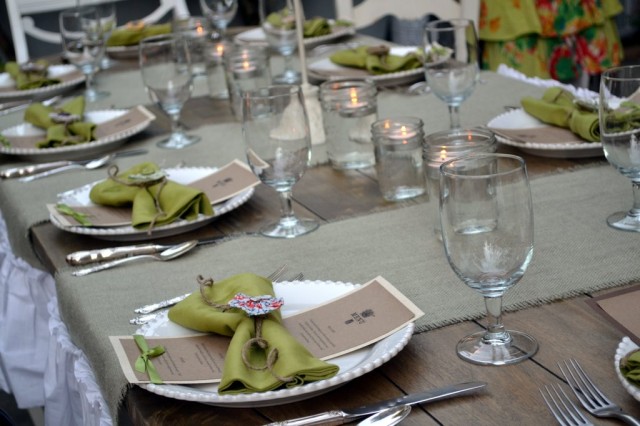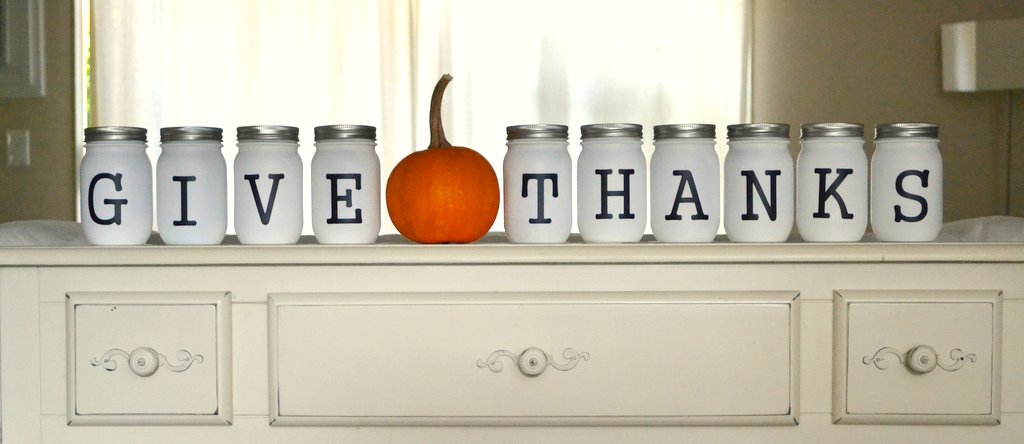 Mason Jar and Vinyl Give Thanks project