It's Important to Have Friends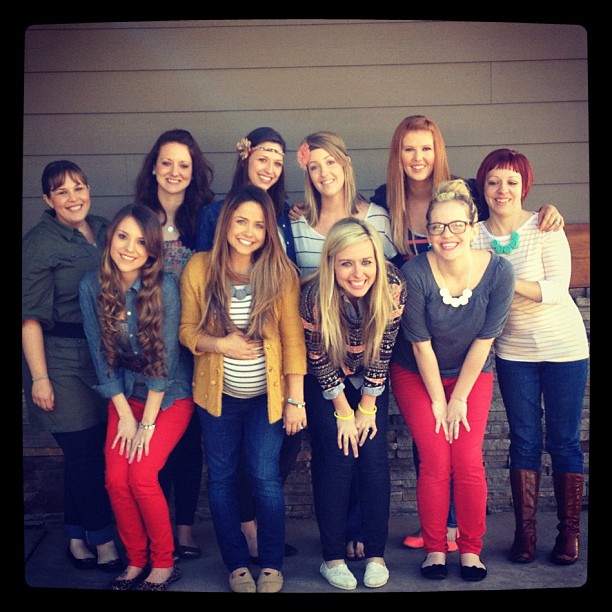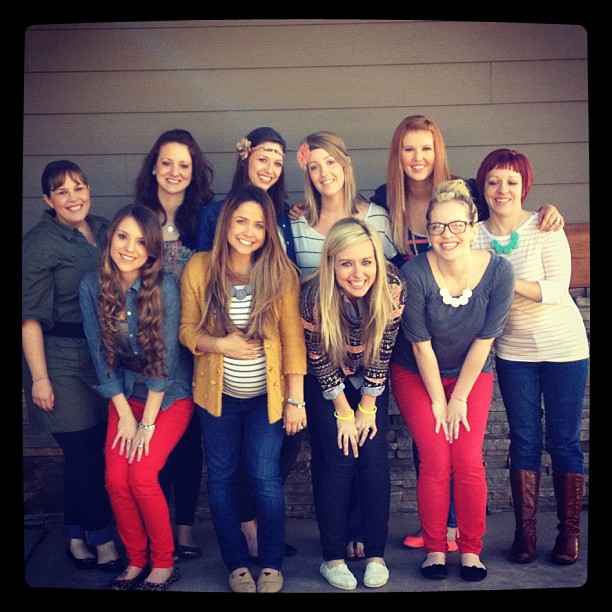 You can't put a price on friendship.
And I was reminded of that this weekend.
After high school, I went off to college.
And slowly but surely I lost touch with the friends I had grown so close with over the previous four years.
I've learned that I'm the type of person who finds it easier to "lose touch" with those I am separated from, rather than accept that our friendship  must be redefined by our distance.
I don't deal well with separation,
so I just don't deal at all.
Instead, I abandon friendships once they change.
It's not my most admirable quality.
While I was in college, my bestest high school friend in the whole universe suddenly and very unexpectedly passed away.
I was shattered.
I pulled away.
Shut down.
Put a thicker barrier between myself and friends that were a part of my previous life–the life that represented my time with her.
I made excuses:
We're just so different now.
I'm at a different stage of life.
In the years that would follow, I got a bit better.
I made new friends. Rekindled a few old relationships. Opened my heart a little more.
But I was still cautious.
I was married now, and I thought that since I had him, I didn't really need anyone else.
I went on occasional girls nights. Mani/pedi trips. Random lunches.
But when it came time to pouring out my heart and soul, crying over life's disappointments, and complaining about the latest drama–Ben was always the lending ear.
And that's great.
He is, and always will be my best friend–my confidant–my rock.
But as I've gotten older,
and become a Mom,
and a teacher,
and a volunteer,
and basically, an adult…
I've learned that there are some things, some of life's challenges, that reassuring nods from you husband cannot comfort.
Take pregnancy, for example.
Boy is my husband ever understanding. And supportive. And loving.
But does he really understand? Can he really relate to my fragile emotional state?
Of course not–and he'll be the first to admit that.
Pregnancy this go around really took its toll on me.
Physically and emotionally.
And perhaps my overwhelming feelings of exhaustion and defeat have opened my heart.
Have made me more vulnerable to true friendship.
Have allowed me to say yes to those offering a lending hand.
You see, I've had friends all along.
But there have been limited 3 hour phone conversations,
and venting sessions,
and uncontrollable laughter,
and inside jokes.
Until recently.
This pregnancy has revealed how blessed I am–with true friends.
And I've learned that I need them.
To bring me lunch when I'm too sick to move.
To love and nurture my son like he is their own.
To surprise me with personal and thoughtful gifts on my birthday.
To listen to me as I express my worries–my fears that I've lost my grip on the life I once had such control over.
To tell me that they've been there before, tell me that these feelings are normal.
To remind me that I am, in fact, a good Mom–and I know what is best for my kiddo.
These friends have revealed themselves completely over the last 5 months.
Even when I pulled away, when I retreated into the comfort of my dark room and warm covers–they pulled me out.
They stayed up till the wee hours of the night listening. They put off their plans for the day to take extra time on the phone with me. They sent random texts of encouragement.
They took the time to get to know the real me when I was ready to share it with them.
And they could never know just how grateful I am for their love and support.
Friends do matter.
And even when we grow up,
and get married,
and start a family,
and get ridiculously busy and distracted with everyday life…
even especially then,
we need true friends.
Old friends.
And new friends.
New friends like the ones I met this weekend at Creative Estates.
Friends that I had only known through a computer screen,
but within moments of meeting in real life it was as if we had known each other forever.
I could get all mushy gushy about the connections and relationships I built this past weekend,
but I'll spare you the details and just say that…
I have no plans to abandon or run from these friendships–no matter the distance.
Thank you for reminding me what matters.
And for making me laugh till I nearly pee'd my pants.
Especially this headband girl,
and this camera plushie girl,
and this polka dot pants girl,
and this lifelong bestie,
and this inspiring chic,
and this long legged hotty,
and this camera strap girl,
and this proud Momma…
and that's not even scratching the surface of the fab women I met this weekend.
S