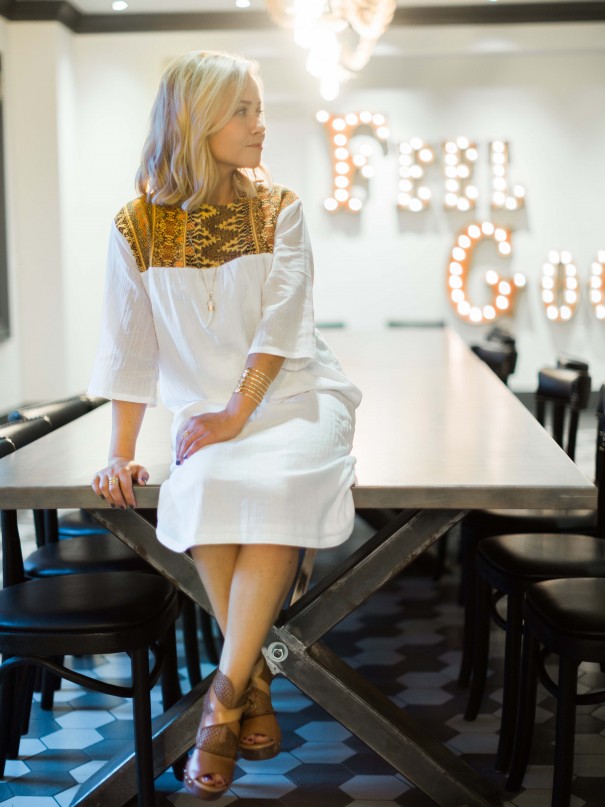 Dress  //  Shoes  //  Bracelet  //  Necklace  // Rings
Photo by Ashleigh & Erik Fine Art Photography
It's Monday.
Maybe try this.
Before you start anything,
before the grind of the day
and the endless to-do list of this week begins to settle in,
write your list.
A list of 25 things guaranteed to bring you joy.
Remember your happy, I like to call it.
It really gets things off on the right foot, especially on a Monday.
Too late? Already gotten caught up in the chaos? That's okay!
Pause a moment. Take a deep breath–and make your list anyway.
Here's mine:
1. getting packages in the mail
2. the smell of rain on the pavement
3. puppy kisses
4. my Grandmas really soft hands
5. white nail polish
6. blowing bubbles with pink bubble gum
7. a freshly mowed lawn
8. star gazing from the trampoline
9. toddler belly laughs
10. impromptu "i love you's"
11. frozen grapes
12. toes in the grass
13. Trader Joes flowers in mason jars
14. foot rubs
15. chips and salsa
16. Anthropologie tag sale
17. all things American flag
18. farmers markets and fresh kettle corn
19. scalding hot bath
20. cul de sacs
21. pumpkin festivals
22. the initial warmth stepping into a car thats been sitting in the sun
23. picking strawberries
24. random acts of kindness
25. time alone in a bookstore
I'm Ashley. Sometimes I craft, occasionally I cook, everyday I write, and I'm always Momma. This is my blog. I keep it real while still seeing the rainbows and butterflies in all of life's lessons.
Latest posts by Ashley Stock (see all)