I'm lucky enough to have a super talented, hilarious, beautiful and generous real life friend who just started an incredibly exciting blog.  Her blog is all about crafting through the seasons–through all of the years fun celebrations. And today she is here to share a tutorial that nearly knocked my socks off.  Meet Gillian Greding (pronounced Jillian Greeting).  She's just about the craftiest person I know…so get ready for her blog–Seasons Gredings!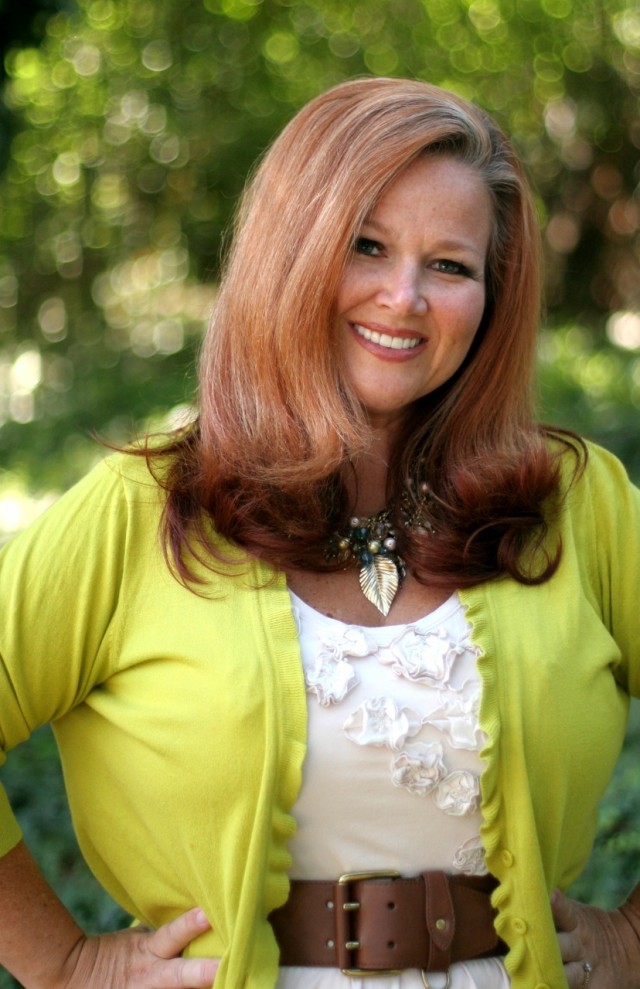 Say hello to Gillian's
Circus Tent Tutorial 

And take a moment to soak in how adorable her baby Wednesday Jones is. Those boots, that romper, those eyes–I can hardly take it!
So if you've been following my blog lately, you'll know I've been seriously crushing on county fairs. I've been making county fair picnic blankets, cooking county fair food and now I've decided to top it off with a circus tent canopy or playhouse for Wednesday Jones (our youngest) and the one most likely to run off someday and join a circus.
The beauty of this circus tent is that there is NO SEWING involved
and
it took me 43 MINUTES, start to finish, to make it!!!
C'mon! That is sooooooooo do-able!
This is what you're going to need to make it:
Cut six 66 inch lengths of ribbon
Fold each length of ribbon in half, wrap the central fold around the hoola hoop and loop the ribbon's ends through it
Arrange the ribbons so that they are evenly spread around the hoop
Gather the ends in the middle of the hoop, fold them over, then knot them, leaving a loop for hanging the canopy
Lay the tulle over the hoola hoop with the hoop in the center
Cut a hole in the center of the tulle and pull the ribbons through
Repeat with another length of the same colored tulle
Cut a slit in the tulle and pull the ribbon through
Repeat process with the next two lengths of tulle
Trim the uneven bottom of the canopy with scissors
Mine isn't trimmed perfectly, as you can see. Don't fret over this!
Unfold the felt piece and cut the biggest circle you can out of it. I used a piece of ribbon and a Sharpie as a compass like device. Again, you could easily get caught up in making this perfect, but DON'T! You will never notice.
Now place the circle of felt on top of the other piece of felt and cut out another circle
Okay, so this next part is the most "tricky" part of the whole project and I use the word "tricky" loosely.
Cut 4 triangles (trapezoids, actually) out of the top felt.
BE SURE TO NOT CUT ALL THE WAY TO THE MIDDLE!!!
Cut out the first triangle and then use that triangle as your guide for the other 3 cuts.
It will not look great at this point. In fact, I thought I'd blown the whole project because my cuts were so uneven looking. Hang in there!
After it's cut, cut a hole in the center, through both layers of felt.
Now throw the felt over the hula hoop.
DO NOT SEPERATE THE FELT LAYERS!!! KEEP THEM TOGETHER WHILE PUTTING THEM ON THE HOOP.
Okay, look how uneven and lame it looks.
I think I possibly threw myself to the ground and cried at this point.
Now take the scissors and trim the edge of the felt to the length you want it.
See… see! So much better!
This is the point I possibly threw myself to the ground and cried with joy.
After trimming you can leave it or add some spots of glue to it to hold the layers together and in place.
I left it.
I'm lazy like that.
I'm sure I'll regret it.
I then took some ribbon and tied open two sides to make a tent opening.
Now go and hang your circus tent canopy from a shady tree and pop up some popcorn and lay down for a spell with your little one and imagine you're at your very own circus– for two.
Check out this other amazing and simple tutorial from Seasons Gredings:
Penant Banner Picnic Blanket Tutorial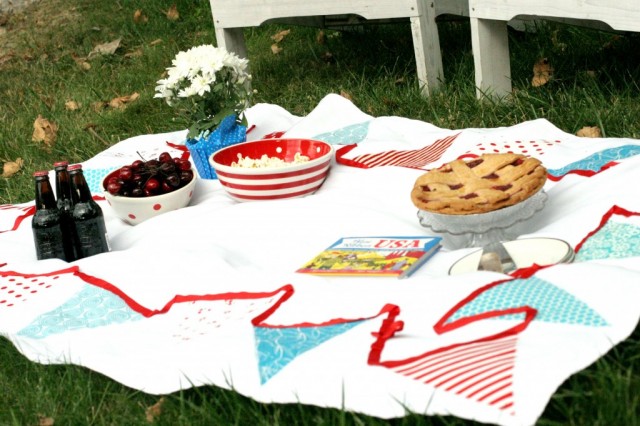 Follow Seasons Gredings on:
Facebook  /  Twitter  /  Pinterest
I'm Ashley. Sometimes I craft, occasionally I cook, everyday I write, and I'm always Momma. This is my blog. I keep it real while still seeing the rainbows and butterflies in all of life's lessons.
Latest posts by Ashley Stock (see all)