Seaside Baby Shower Brunch for Shambri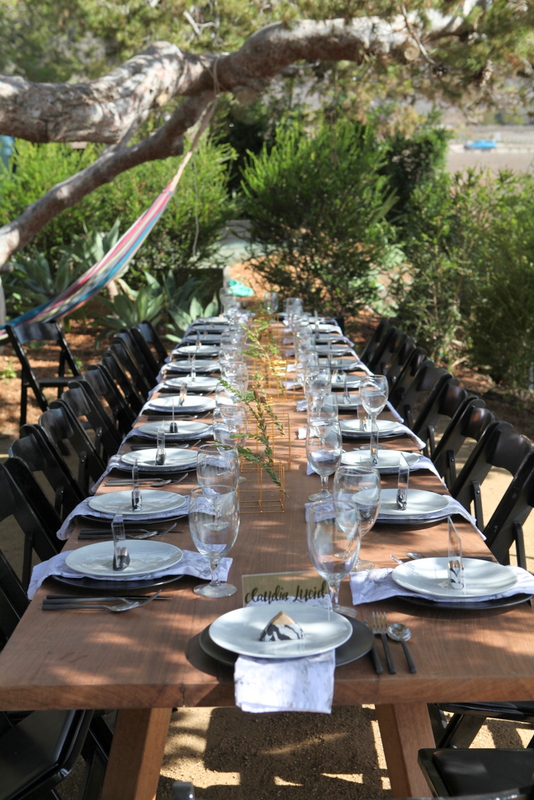 With the help of several amazingly talented ladies, my friend Cassaundra and I hosted a seaside baby shower for our dear friend Shambri this past weekend.  Shambri is expecting her fourth boy and  has been positively glowing for the last 7 months!  Positively one of the BEST mommas I know, Shambri was more than deserving of all the love she was surrounded by on Saturday.  Because this is Shambri's fourth baby, we had a more intimate "sit down" style brunch for her closest family and friends.  We were able to have the shower in the breathtaking backyard of a sweet friend of ours, over looking the crashing waves in Malibu–seriously, it was surreal.  Another friend (and culinary school graduate) planned and prepared the most insanely delicious meal of all time!  So we ate, we chatted, we ate some more, and then we watched Shambri open her presents.  It was a perfect morning.  Can't wait for you to join us sweet baby boy!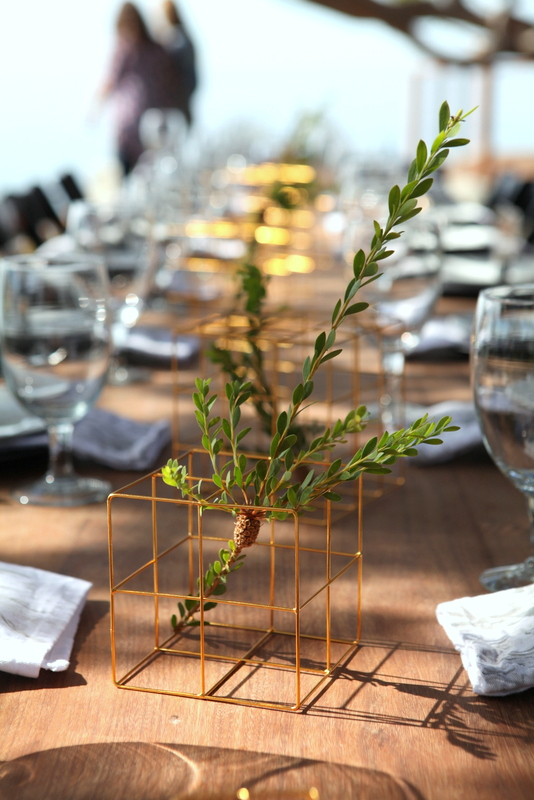 Gold cubes via.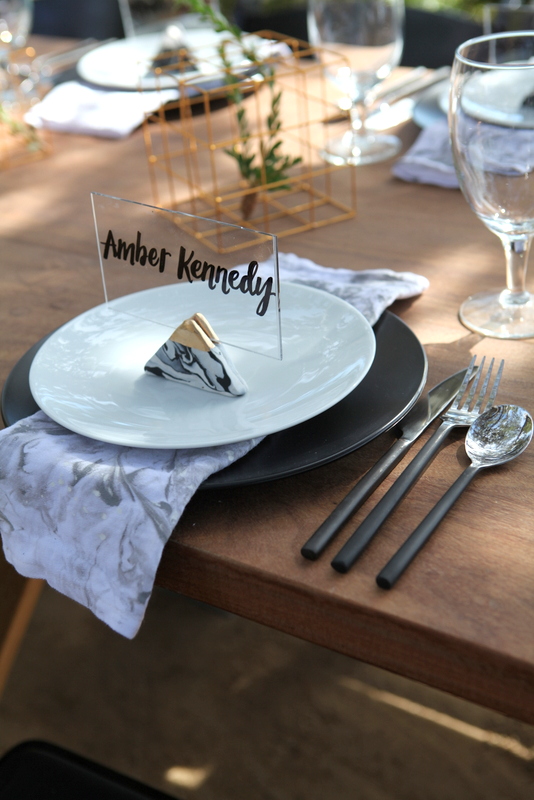 my favorite flatware via.
matte black flatware from ikea.
white salad plates via.
goblets from World Market.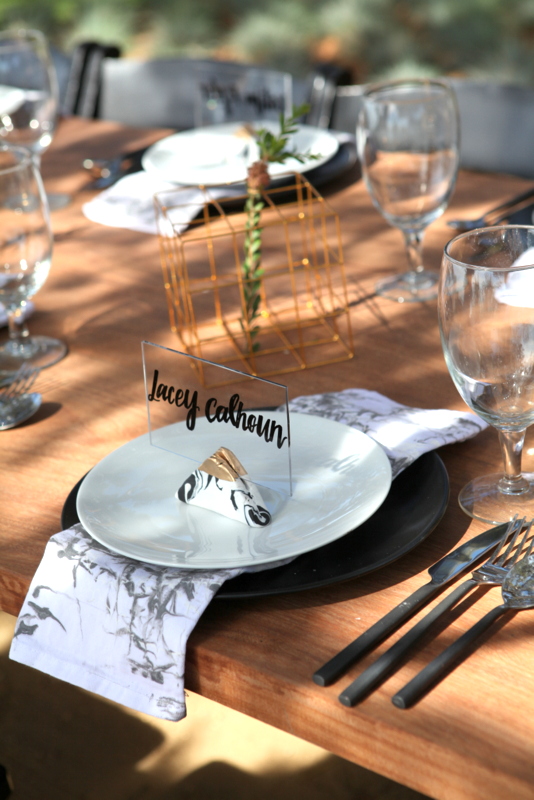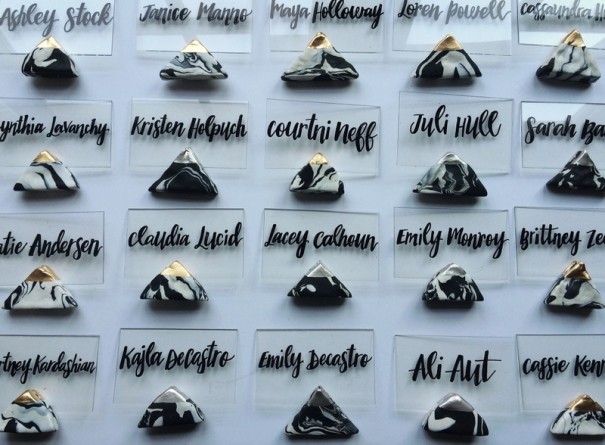 These place cards might just be my favorite element of the whole shower!  They were designed and created by our artist friend, Laura of Laura Stewart Design. We told her about our obsession with marble and that we were going for a more modern look.  And THIS is what she came up with–these acrylic and marbled, metallic beauties! Wow, just wow!  Laura does tons of amazing custom art installations as well.  And you can check out her etsy shop here.  Stay tuned for  tutorial on how she made these place cards. Also, you may remember Laura from this macrame class that she taught.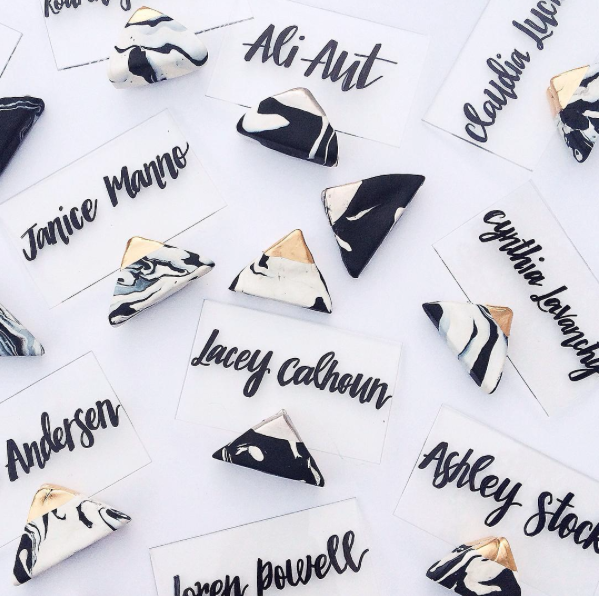 I bought a few packages of white cotton napkins in bulk from Bed Bath and Beyond.  Then I used fabric paint to marble them.  It was a long process but totally worth the end result.  I will be sharing this tutorial with you very soon too.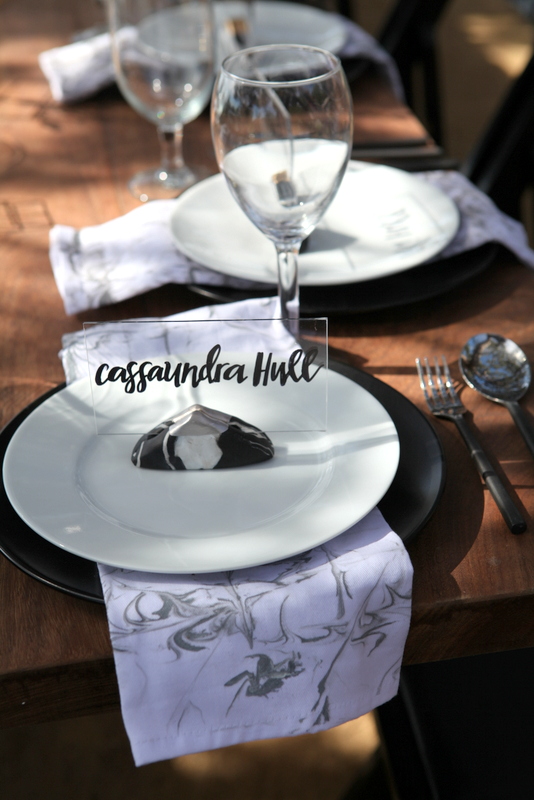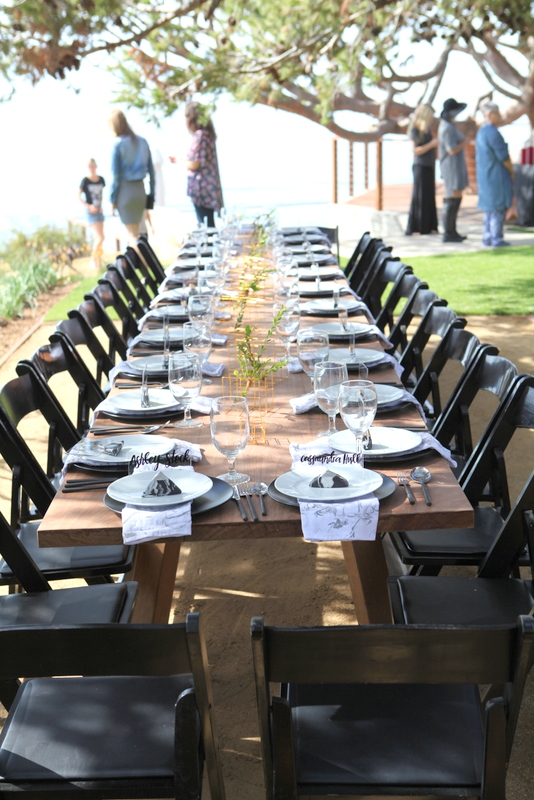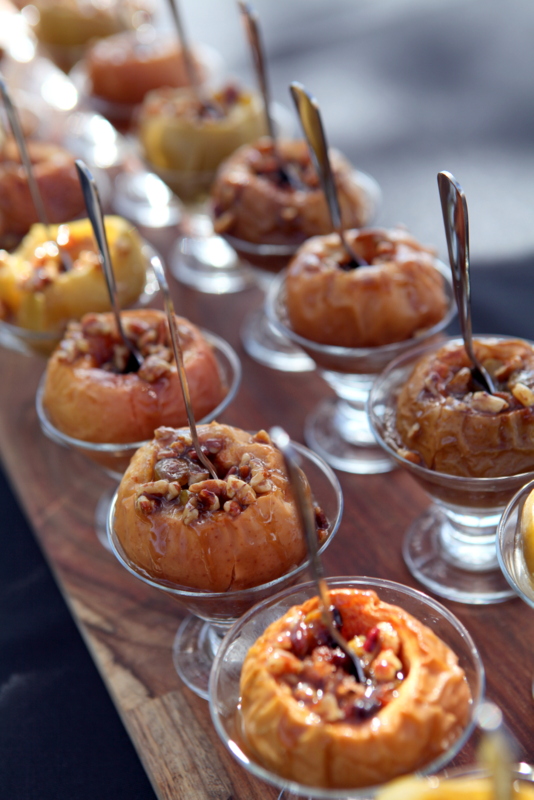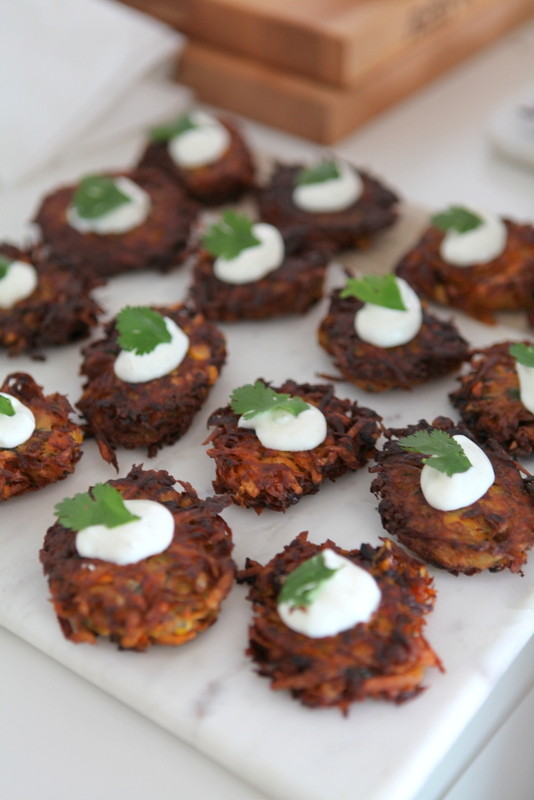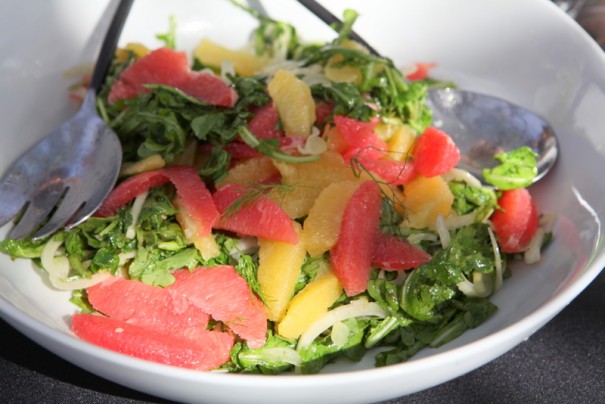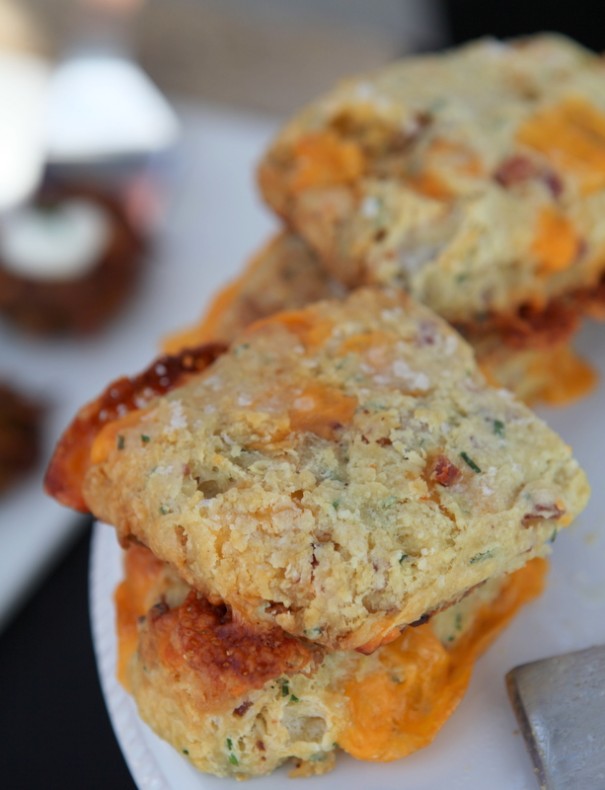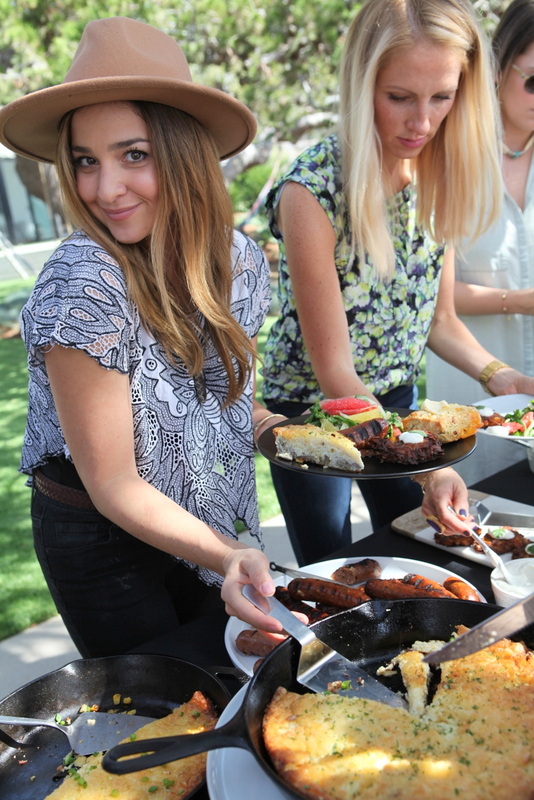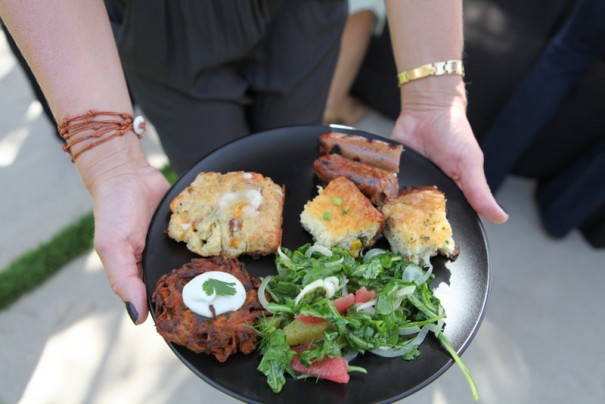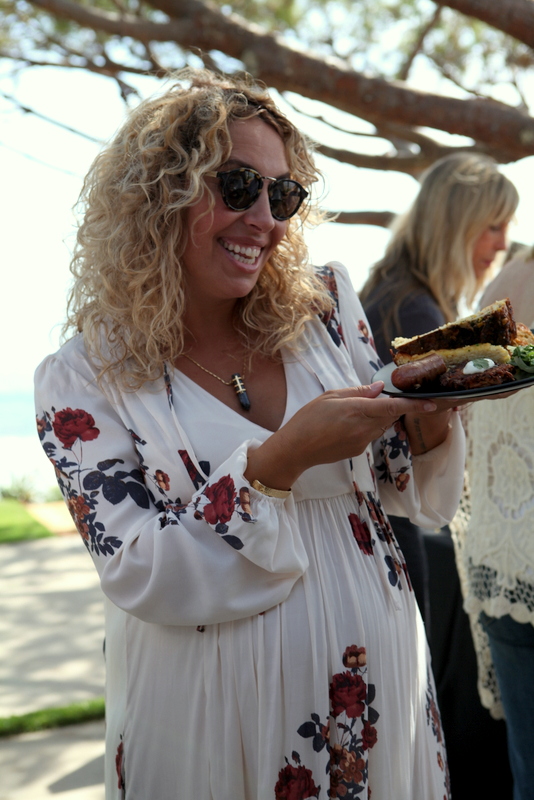 Shambri's necklace and dress because how smokin' does she look in this dress!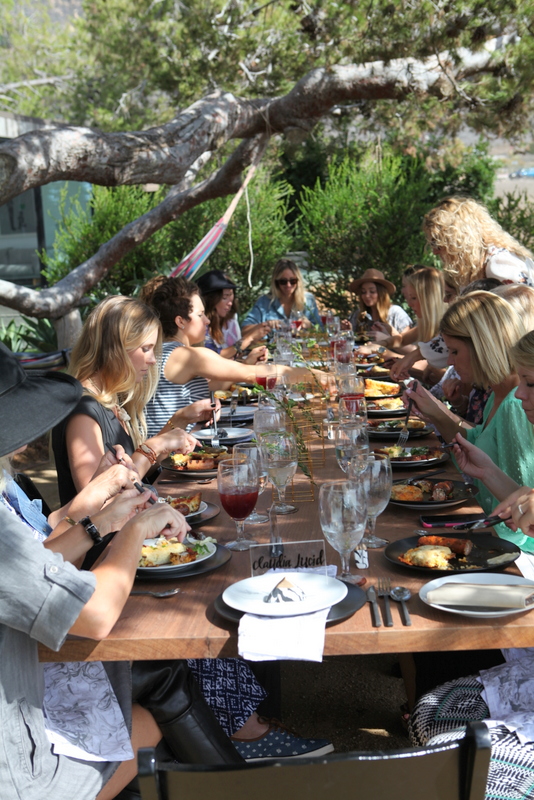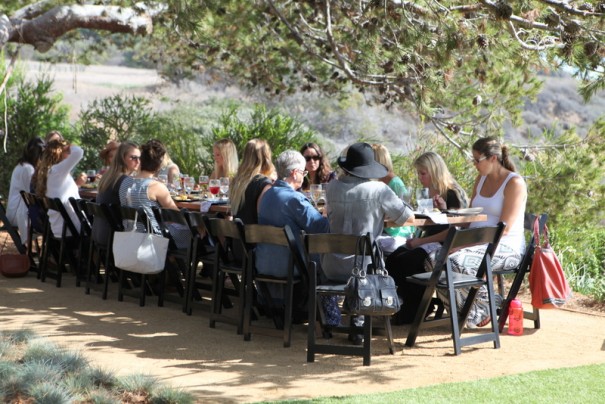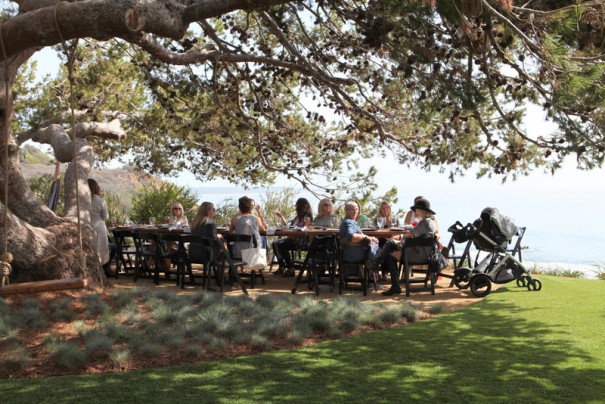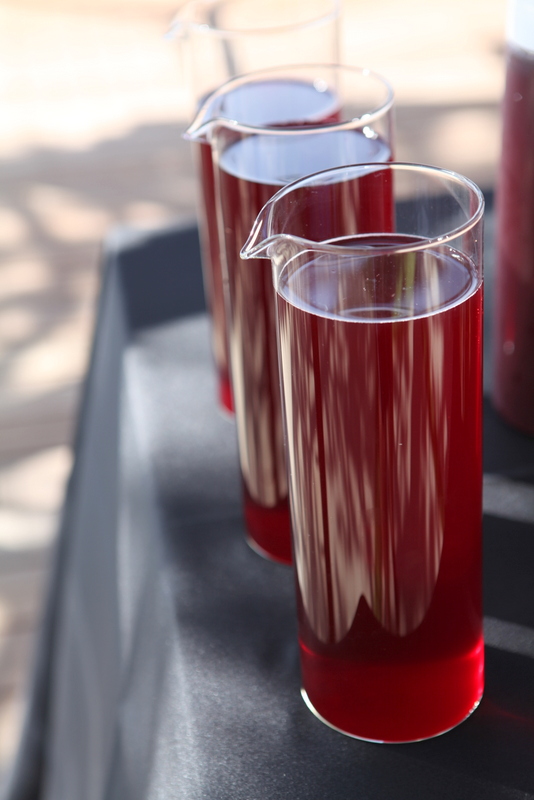 Brittney's famous passion fruit herbal tea.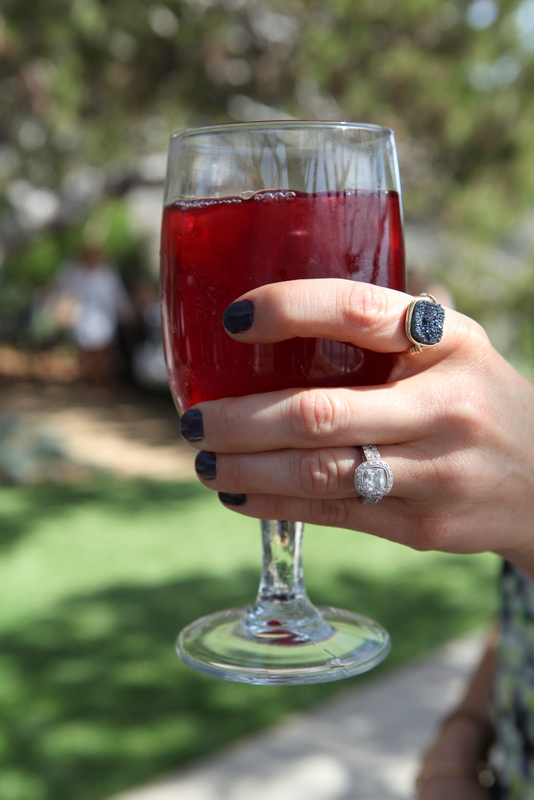 Brittney's ring.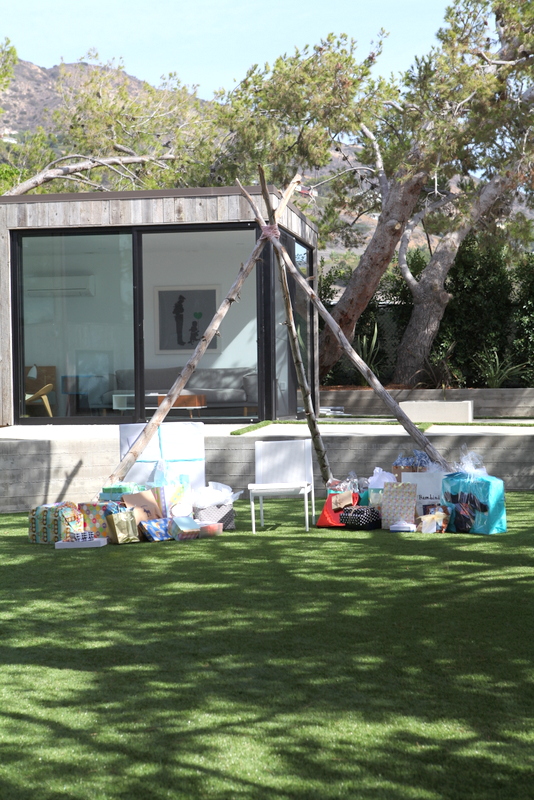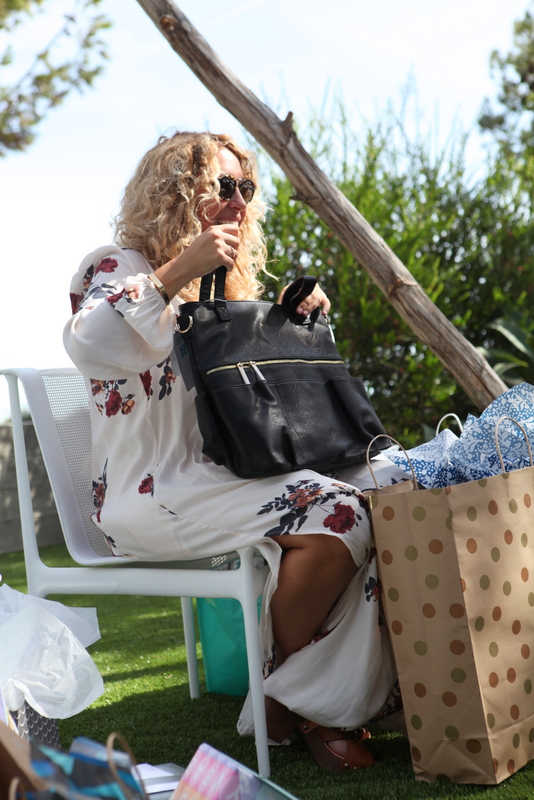 Honest diaper bag via.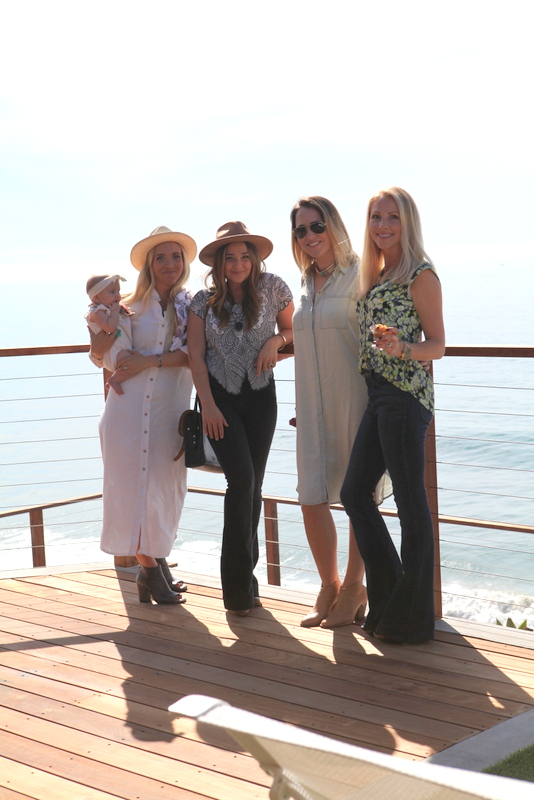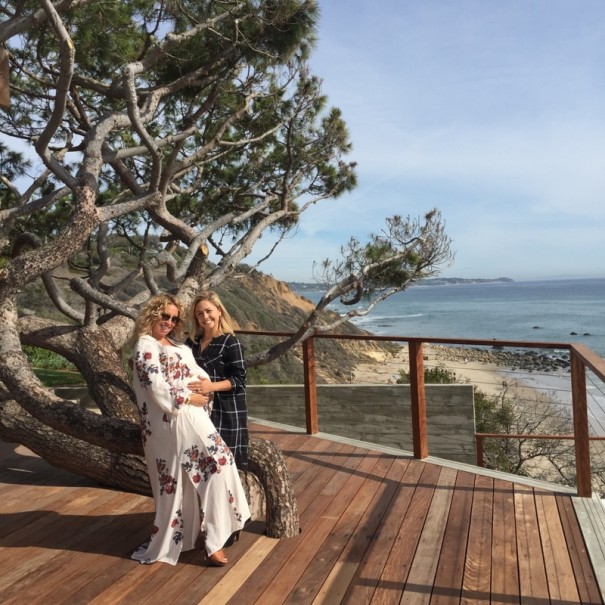 Awkward friendship photo.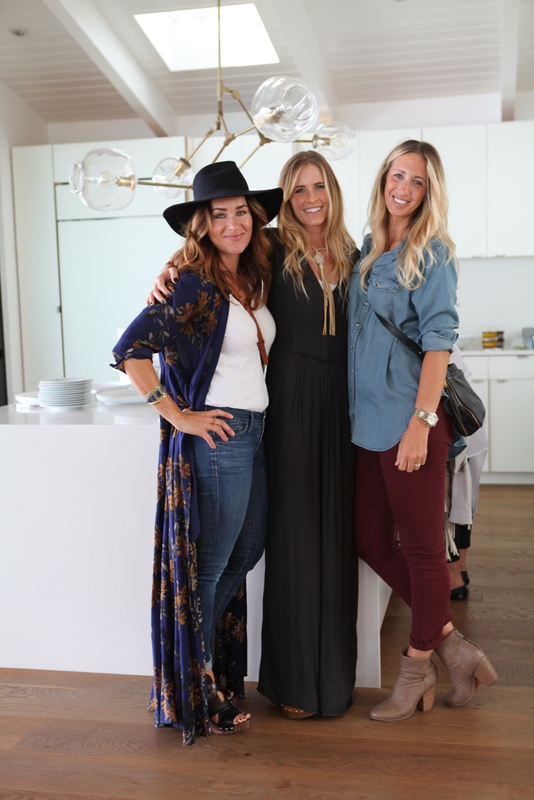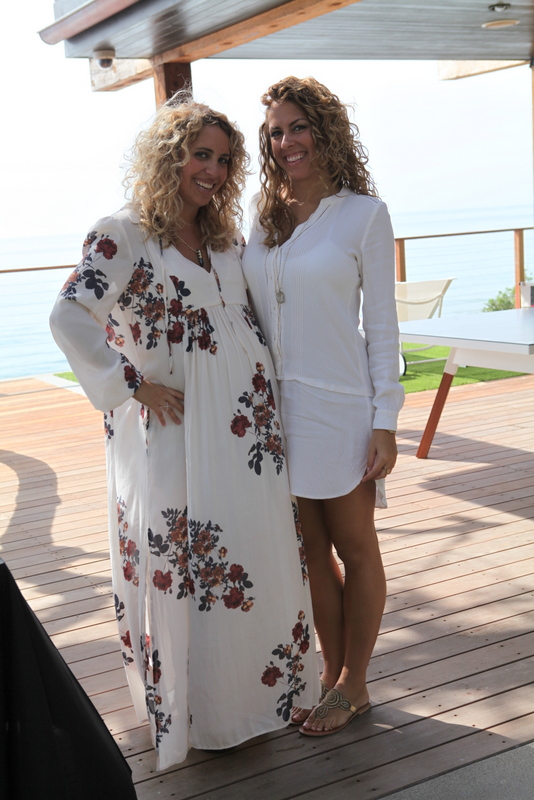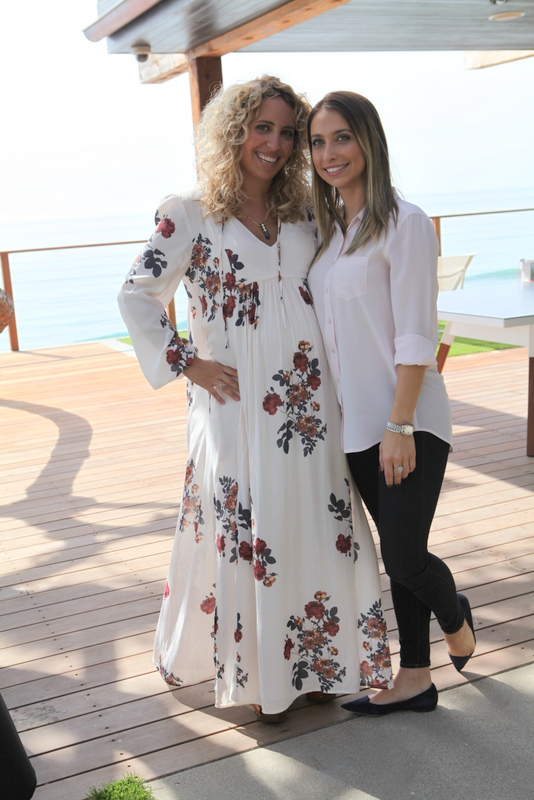 We love our Sham-bam so freakin much!
Some final tips on hosting a large lunch/dinner party.  Cassaundra and I both like to host gatherings, but it is completely impractical for us both to buy and store a set of 24 of everything.  12 is a very realistic number when collecting your serving ware for holidays and parties.  So, Cassaundra and I found place settings we both liked and we each got 12 of everything–now any time one of us needs more, we can go to the other to complete the set. I do this with my gourmet club partner, Brittney, as well.  Works with napkins, cups, serving dishes, appetizer plates, etc.