Favorites From the Anthro Mega Sale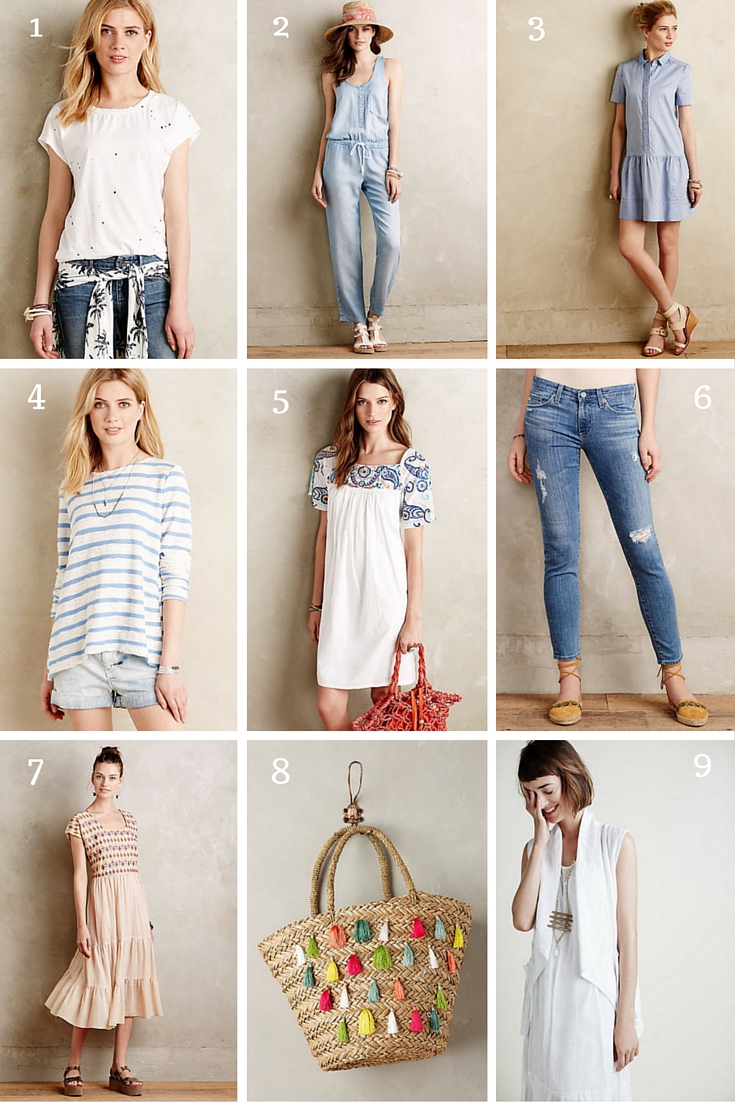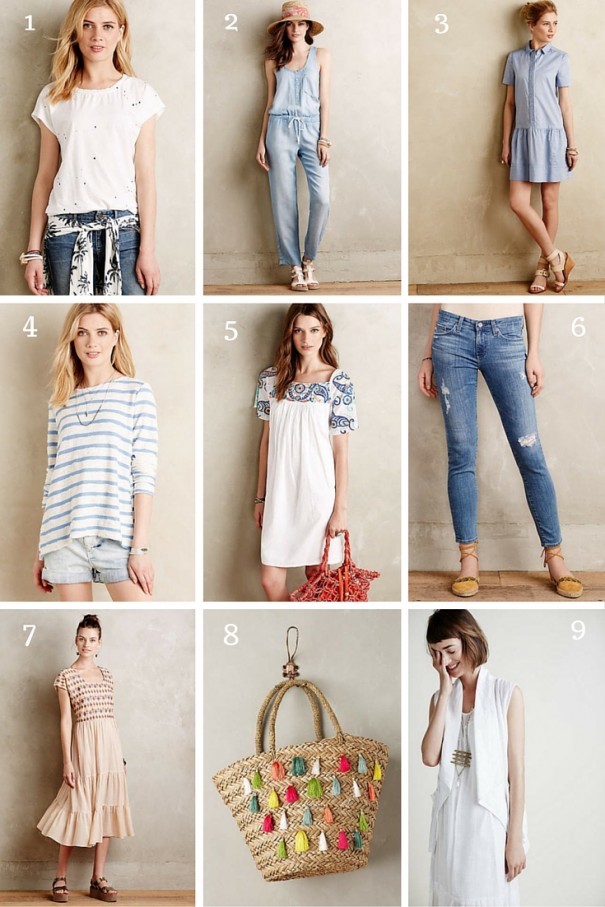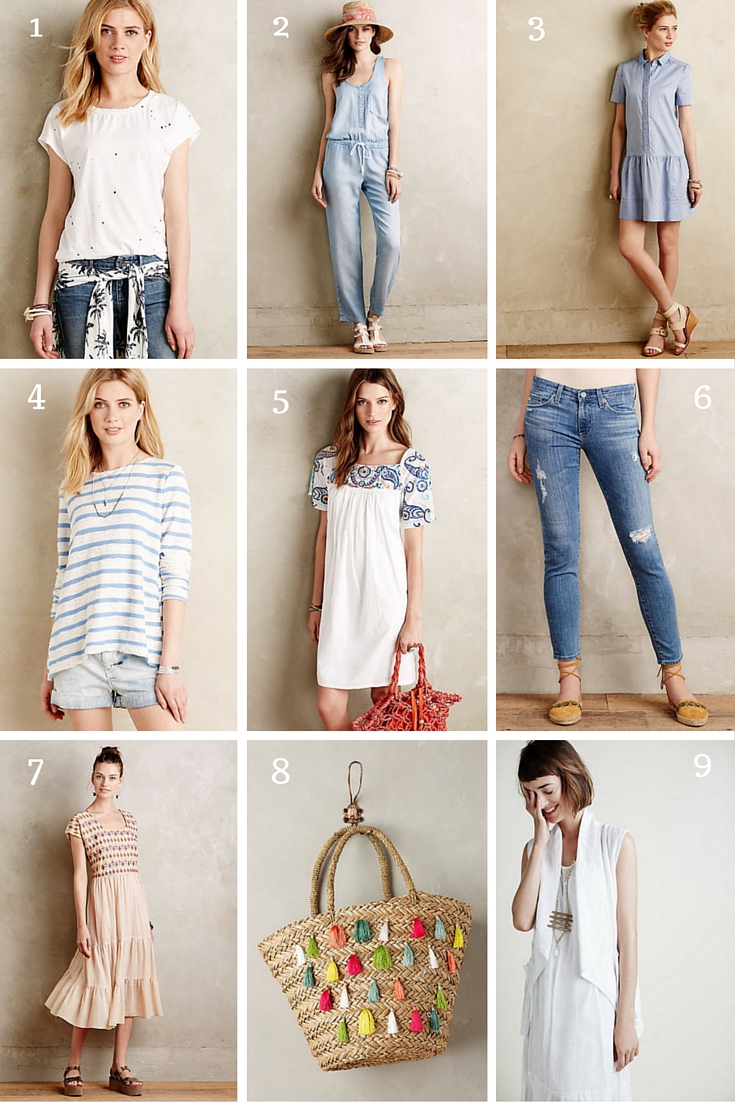 I've had my eye on so many amazing pieces at Anthropologie, just waiting for them to go on sale.  And they did!  But what's even better is that Anthro is currently offering an ADDITIONAL 30% OFF their sale items–that's HUGE!  Sizes and styles are selling out really fast and who knows how long this discount code will work, so hurry over!  Check out details on all my favorites below:
CODE: EXTRA30
Shop here.

1. Paint Splattered Tee:  I own this shirt and LOVE it.  It's made by one of my favorite tee designers (Sol Los Angeles).  Super soft and fits just right (without hugging problem areas).
2. Drawstring Jumpsuit:  Chambray is for every season my friends! Add a sweater or trench coat and some clogs to this jumpsuit and bring it into fall and winter.
3. Tela Shirtdress:  I've had my eye on this sweet dress for a while now but could never justify the high price tag.  I've tried it on in the store and it is very well made with a wonderful fit and sweet details and stitching.  And now with the sale, and additional 30% off, its a great deal!  Would look adorable with boots or tights for fall too 🙂
4. Ingleside Pullover: Say hello to a sweater I could wear every day of my life!  And you guys need to see the extra detail on the back of this beauty–so unique and fun!
5. Gisella Swing Dress: These fun embroidered dresses are so in right now and this one is a steal!  The cut on these sleeves is perfect.
6. AG Stevie Ankle Jeans: I haven't stopped talking about these jeans all week.  But they're my absolute favorite (I own them in 3 different colors).  They fit true to size, have just enough stretch and are super comfortable.  I'm wearing them here.
7. Melina Dress: This dress is the sweetest, and I want it something fierce!  Check out the detail in the embroidered top.
8. Nimmes Straw Tote:  These totes are all the rage right now (but they're not cheap).  This beauty is on such mega sale that it's basically free! Snatch this one up before it's gone!
9. Drawstring Linen Vest:  I tried this beautiful vest on in the store and would have bought it at full price if they carried my size–that's how much I loved it.  Looks adorable layered over a tee with some jeans.  A truly timeless piece to add to your wardrobe.