DIY Glitter Mason Jar Vases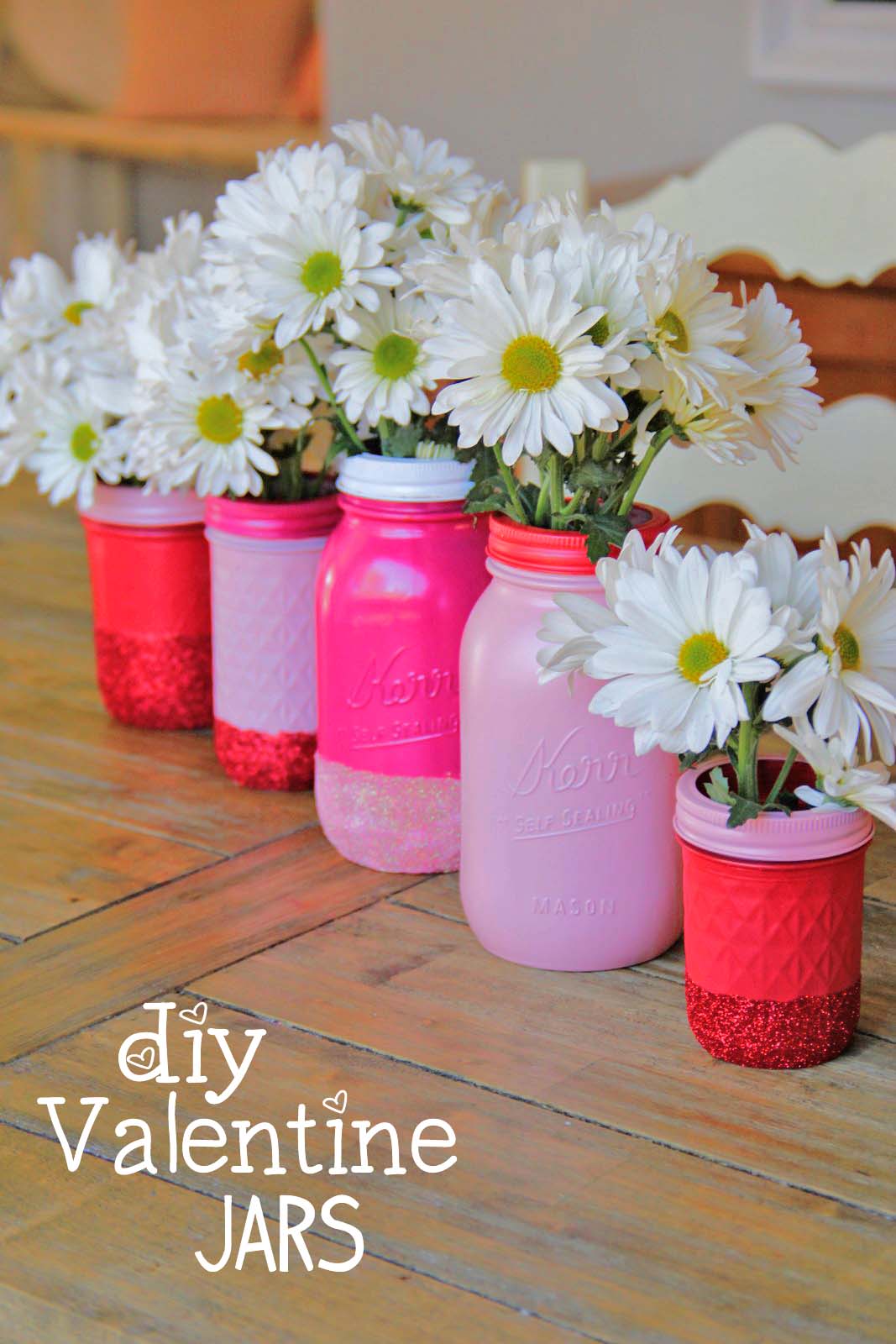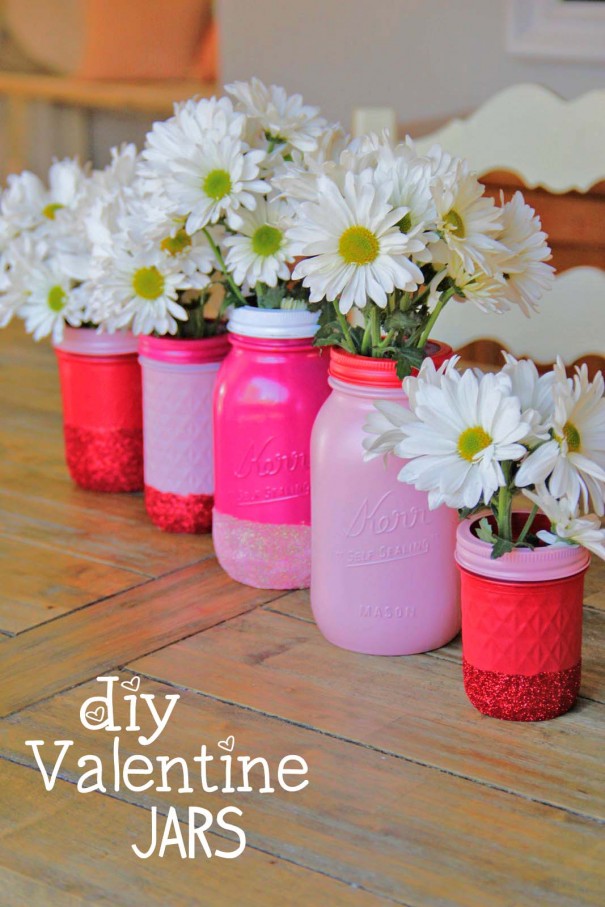 It's the time again! Welcome to the blog hop featuring 10 of our favorite creative bloggers. This month's theme is RED.  I put together some fun and easy Valentines centerpiece mason jars dipped in glitter. There are so many fun projects to choose from- recipes, decor, and so much more! We'd love for you to pin the collage below, and then go see all the other fabulous projects created by some of our friends. You can see all of our other fun collaborations here. 
these jars are super easy and can be a great way to add some charm to your Valentines decor.  I will be using these as centerpieces for a Valentines Day party at my church.  We will be putting babies breath in them.  Check out my other tutorial for spray painting mason jars here. i must say, these valspar spray paints were awesome! Quick drying and the best/smoothest stream. I have a bunch of tips for using spray paint on mason jars in this post. I really like to spray the jars and the lids different colors for contrast. I used Martha Stewart fine glitter and her glitter glue–but I would suggest using mod podge.  I felt like the Martha Stewart glitter glue was a bit too thick for this project. First I applied a thick layer of the glue to the bottom portion of the jar. Then I just dumped the glitter all over the glue.  I made sure to do all of this on top of some construction paper so that I could be sure and put the excess glitter back in the jar. You can buy these fun flower separator inserts at Michaels or on etsy. They help for arranging the flowers more evenly. And seriously, that's it! So simple. This fun french ticking heart pillow tutorial is here.  The adorable red pillow covers are from The Splot Shop on Etsy–she has new pillow covers for every holiday and season.  And my favorite heart garland is from Aidies Hideaway on etsy.