Family Conversation Jars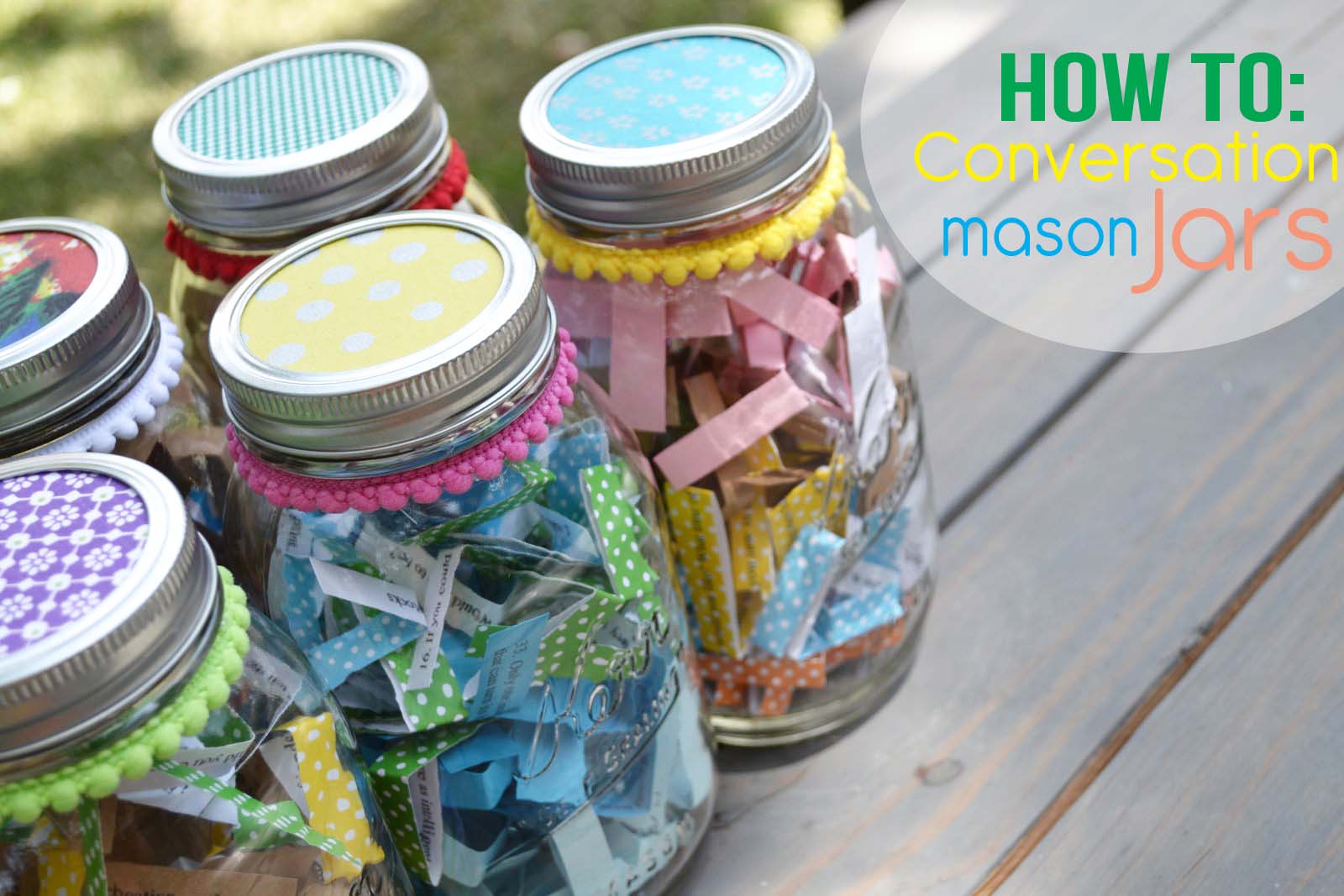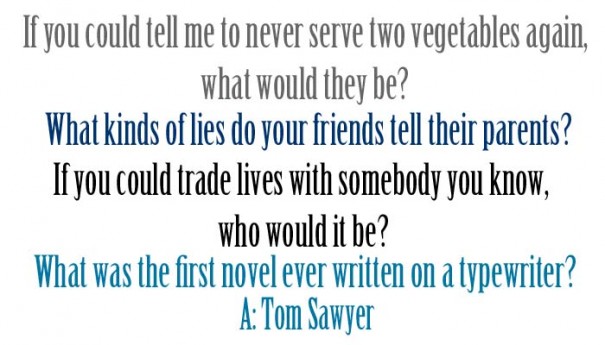 This project has been at the top of my "excited-to-make" list for quite some time now. I love the idea of clever dinner conversation starters and I think these fun jars can also make the perfect little gift. These are super simple and I'm sure you guys can come up with far more clever ideas for decorating these jars, but here is the quick scoop on how I made these ones:
Gather supplies: scrap paper, 8.5×11 card stock to print questions on, large mason jars with lid, fabric or ribbon trim, glue stick, scissors, hot glue.
Take apart the two-piece mason jar lid. Trace out the inner circle onto a piece of your favorite scrap paper. Use the glue stick and glue the paper to the lid.  Put the two lid pieces back together.
Use the hot glue to glue down the trim around the perimeter of the mason jar, just below where the lid screws on.
Print out your  questions/trivia on your card stock and cut them out into strips. Fold and place in jar. HowDoesShe.com has a ton of FREE printable conversation starters all ready for you.
And that's it! You can embellish added goodies how ever you want. Maybe a cute gift tag or a label with the family last name. I would love to see pictures of whatever you come up with.  Leave a link in the comments.