A Beautiful Mess: Tour of My Happy Place & HUGE Giveaway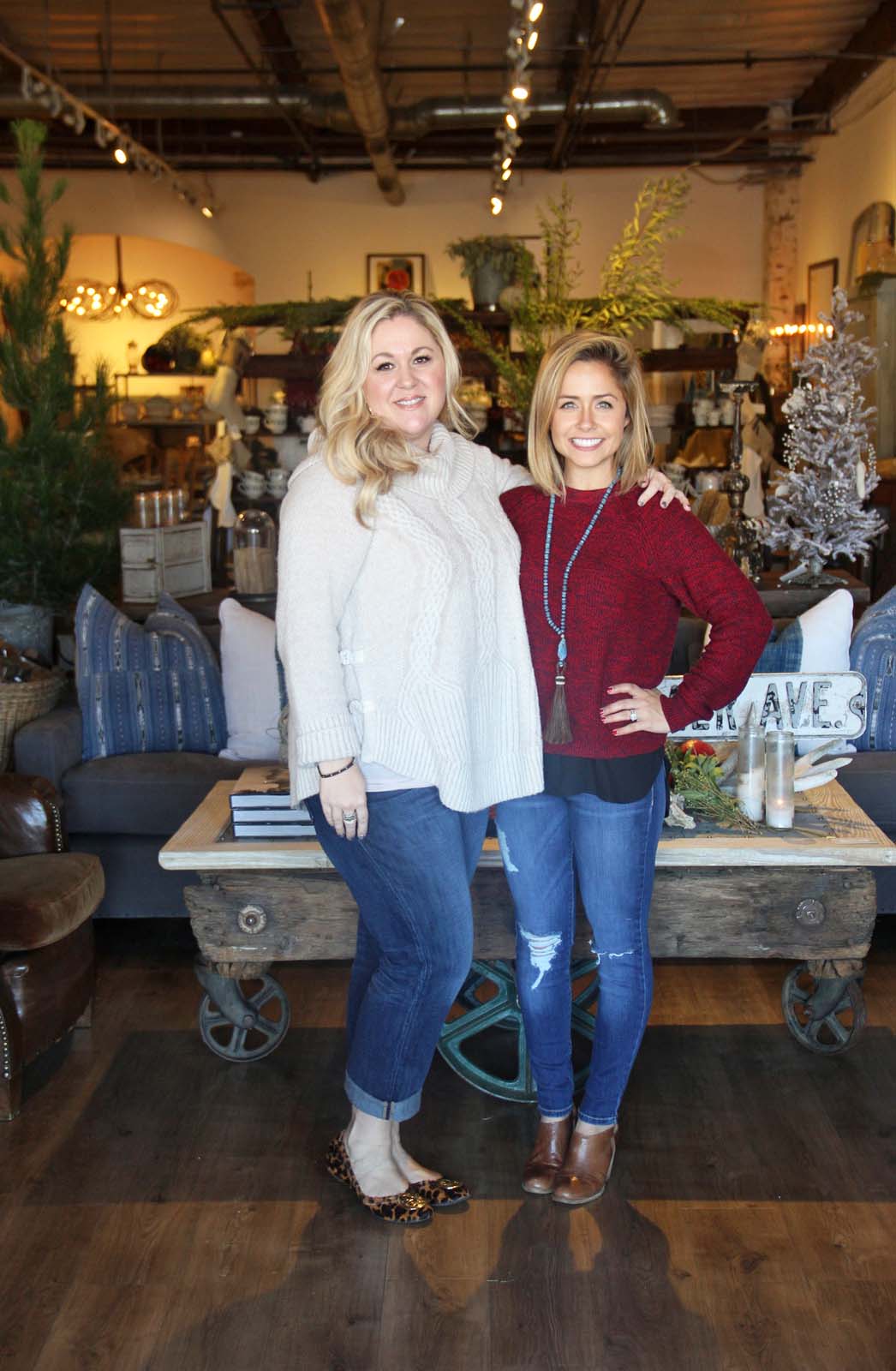 Scroll through the post for a super awesome and exciting giveaway of a vintage treasure!
Also, this is not a sponsored post–I'm simply a huge fan, gushing about my love for A Beautiful Mess Antiques.
GIVEAWAY CLOSED: CONGRATS TO LISA PETERSON! CHECK YOUR EMAIL FOR DETAILS ABOUT CLAIMING YOUR PRIZE!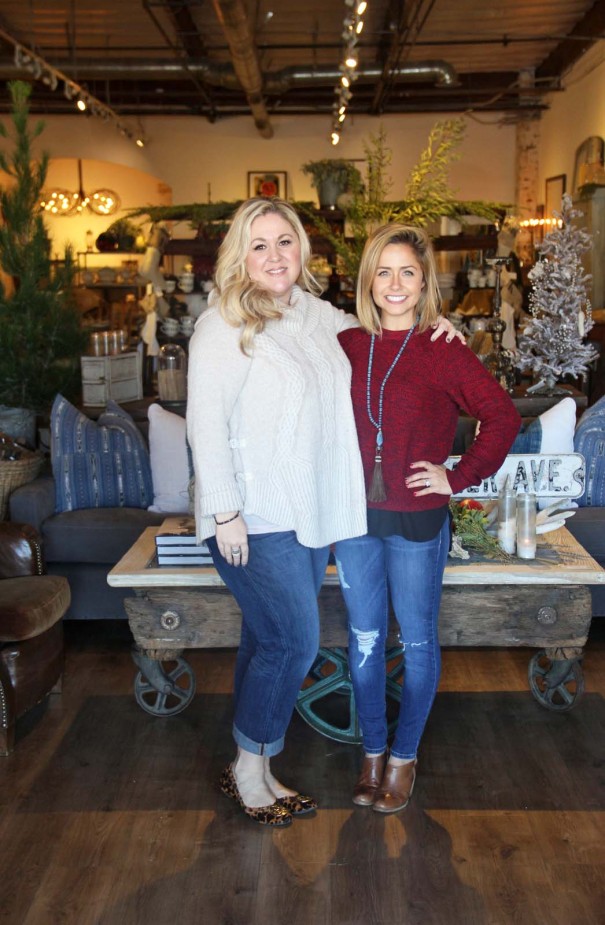 I think we all need a place to escape–a happy place.  When we have a bit of time for ourselves this "happy place" is the first spot we think to visit.  It may be for a couple hours or only a few minutes.  Regardless of how long we're there, the point is that we can clear our minds, take a deep breath and rejuvenate.
For the past five years, the Whizin Market Square has been my go-to place to escape. This sweet little corner of Agoura Hills, CA is filled with antique stores, oddities, design shops, unique boutiques and delicious food.  I usually start with a jumbo coconut chocolate chip and walnut cookie from The Blue Table.  Then I take a stroll through each shop, taking note of goodies for my dream home wish list.  Then I save the best for last–my absolute favorite store in the entire community–A Beautiful Mess by Kymberley Fraser.
You guys, this shop! It's a dream–truly!  And so is it's owner!  As a frequent visitor and slightly obsessed fan-girl of her style and and design, Kymberley has been forced to get to know me over the years.  I'll never forget how gracious and kind she was the first time I pulled out my camera and asked her shyly if I could snap some photos of her shop for my blog. Now, nearly 4 years and hundreds of photographs later, I'm proud to call her a friend.
This woman has a gift and it is an absolute pleasure of mine to walk through her shop and admire her talents.  Kymberley has been a Los Angeles designer for nearly 20 years now!  And she has also developed 3 Fine Grains; her own line of custom furniture, bedding, and pillows, along with many other unique and timeless designs.  She was recently featured on the cover (THE COVER) of 805 Magazine, an out-of-this-world local publication who features only the best-of-the-best. You can check out a digital copy of the entire issue here.
Today, I'd love to take on a tour of my happy place, A Beautiful Mess.  And because Kymberley is so sweet, she is generously giving away the most beautiful pillow made of vintage fabric (scroll down to see).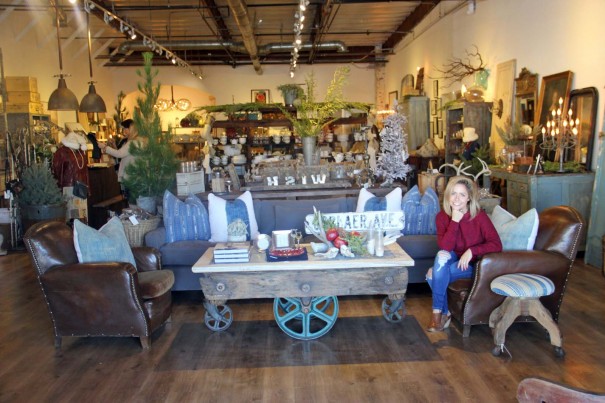 See that gray couch right there? The one with the amazing indigo throw pillows on it…mark my words, that couch will be mine–one day, that couch will be mine! It's heaven!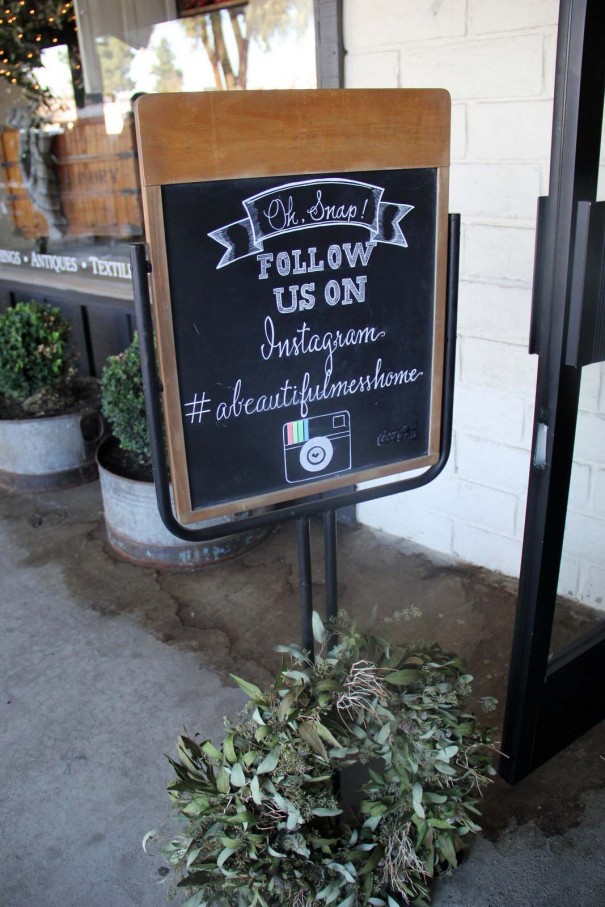 Follow A Beautiful Mess on Instagram for updates on promotions and latest vintage treasures–remember, they can ship right to your door if you're not local.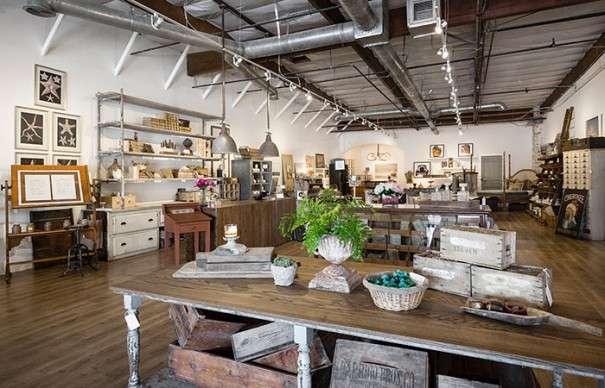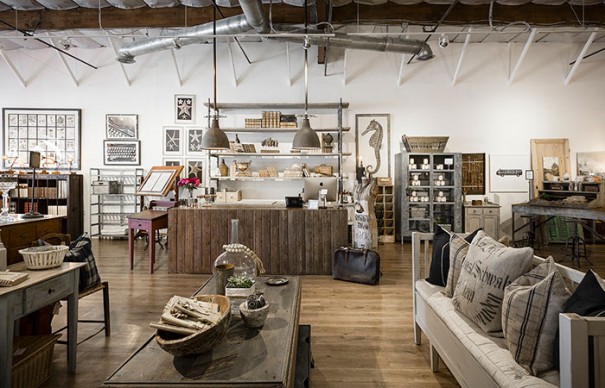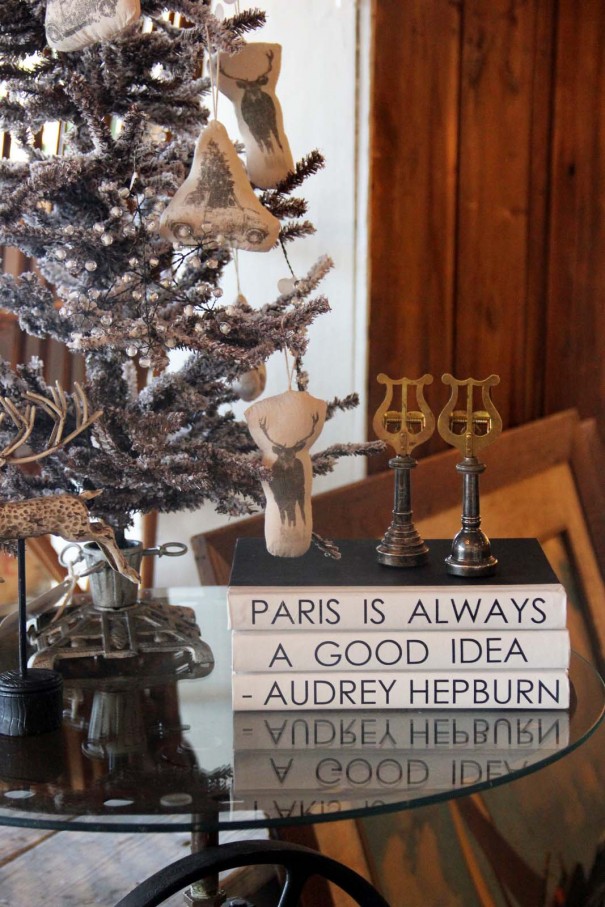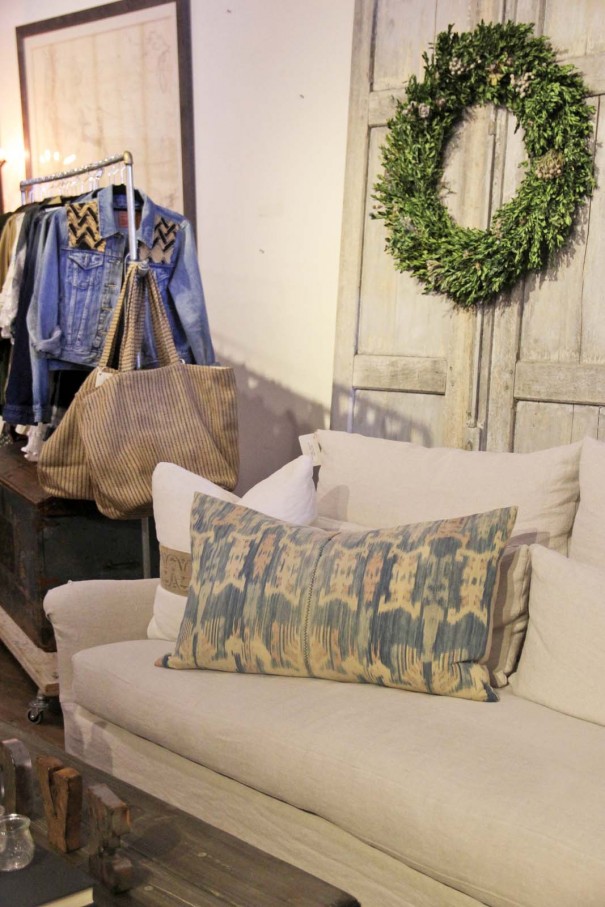 Psst, that's the amazing pillow she's giving away!!! Scroll down for more info on how to enter!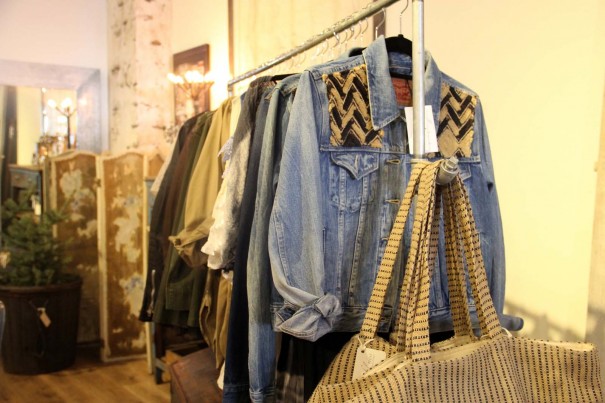 Let's take a moment to talk about these vintage Levi jackets that I have been eyeing for months.  Every time I come into the store I try on the latest styles and then tell Kymberley that if my husband ever meanders into the store to be sure to send him in the direction of the Levis.  Also, I insist on trying one on every time I'm in the store too.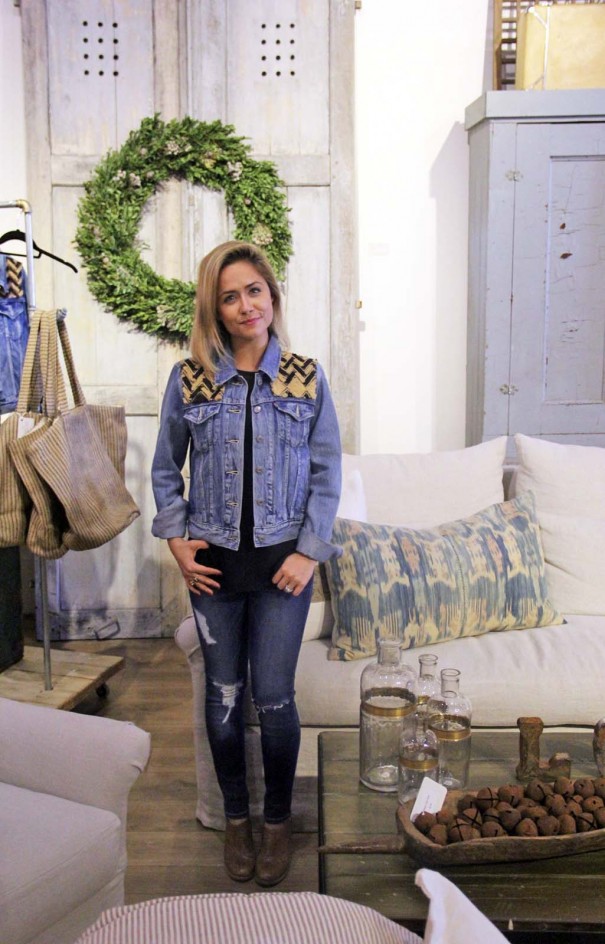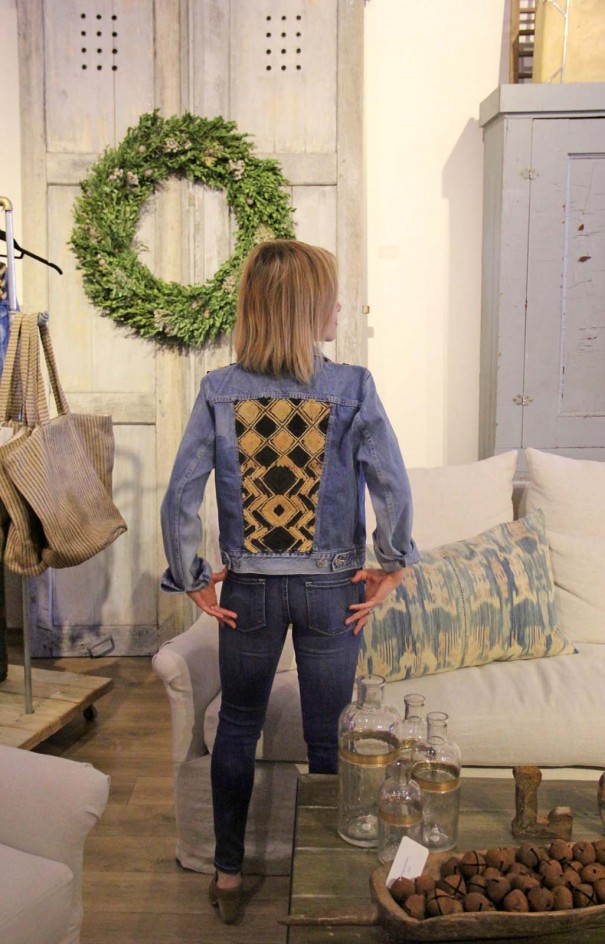 Disregard my awkward stance and cowlick, and instead admire the handiwork on the back of this jacket! Wow!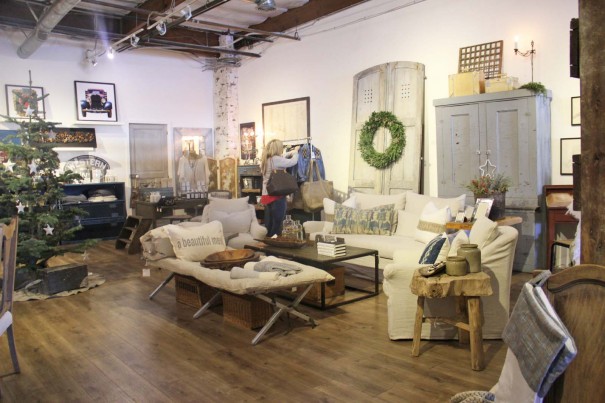 Also, remember a while back when I shared my fun cuff bracelet with y'all?  This is where I got it!  Remember, if you're not local, they are happy to ship directly to your door step! So be sure to follow along on IG and Facebook so you can see what she has in stock–or check out her online catalog. The custom jewelry is almost always my go-to gift for friends.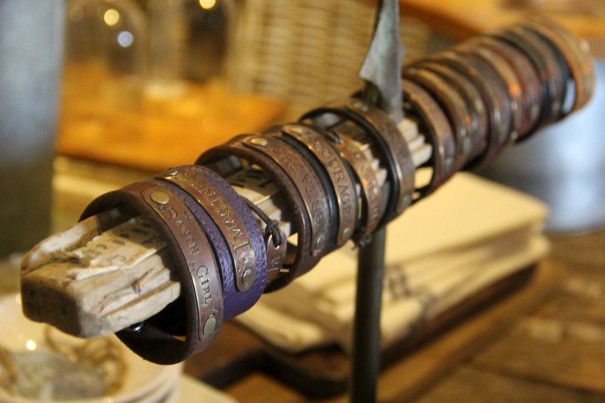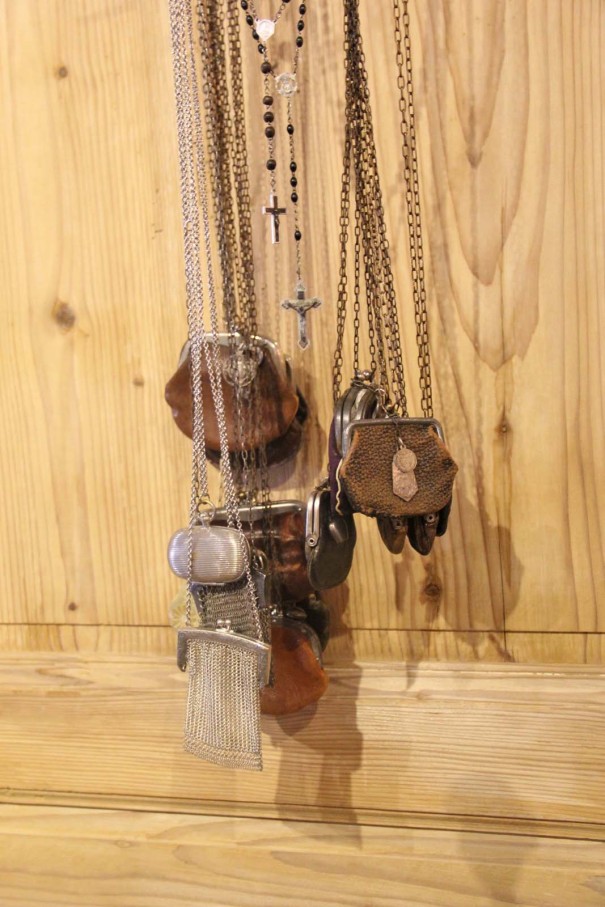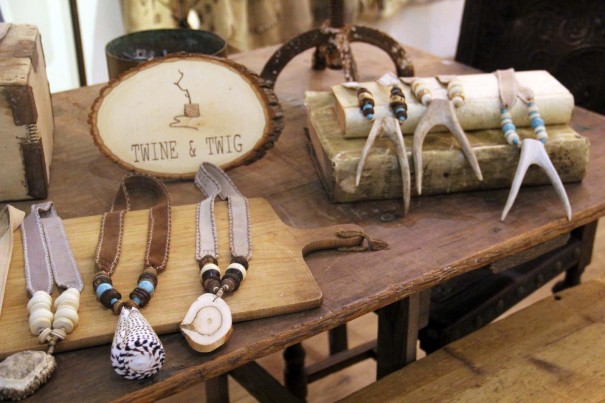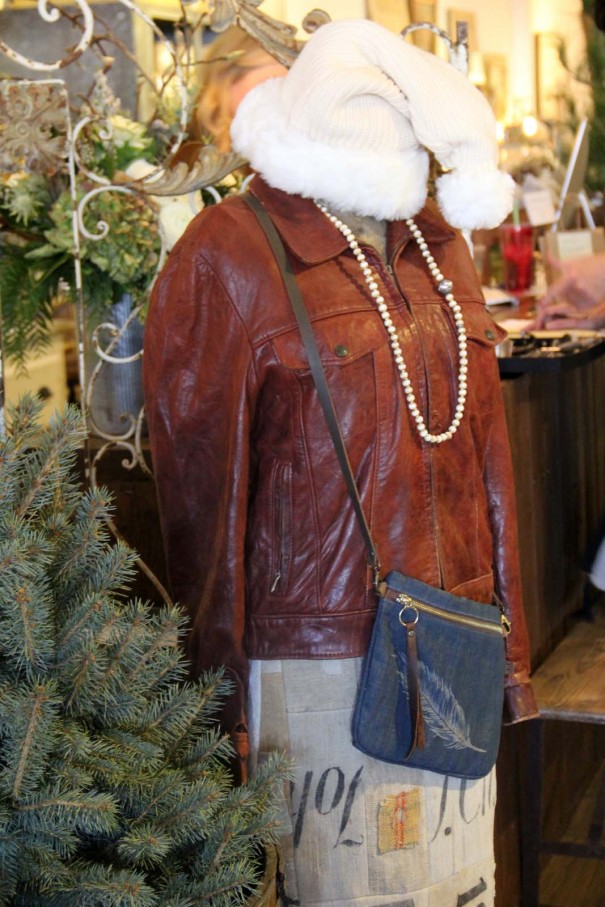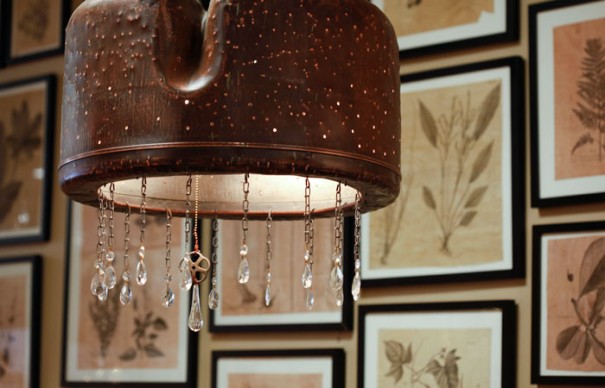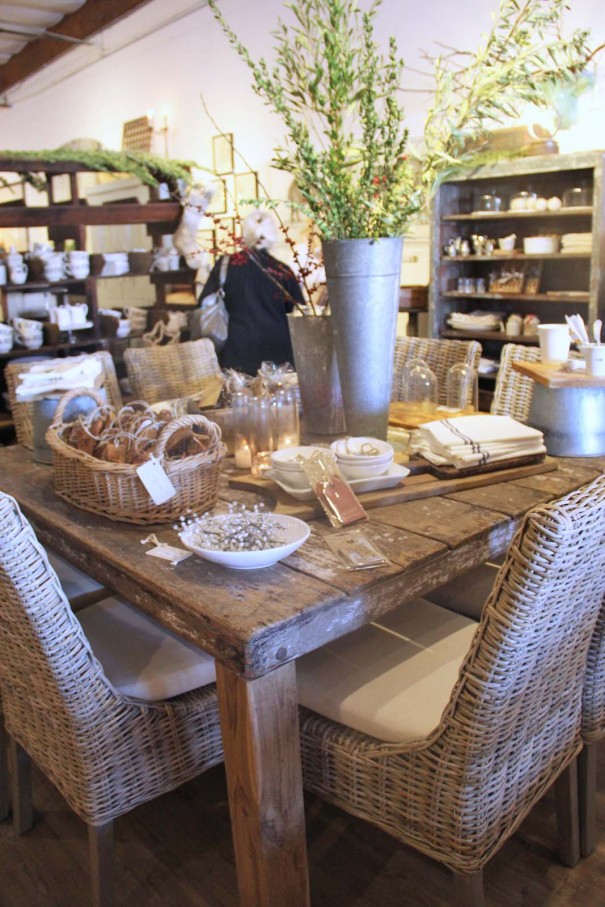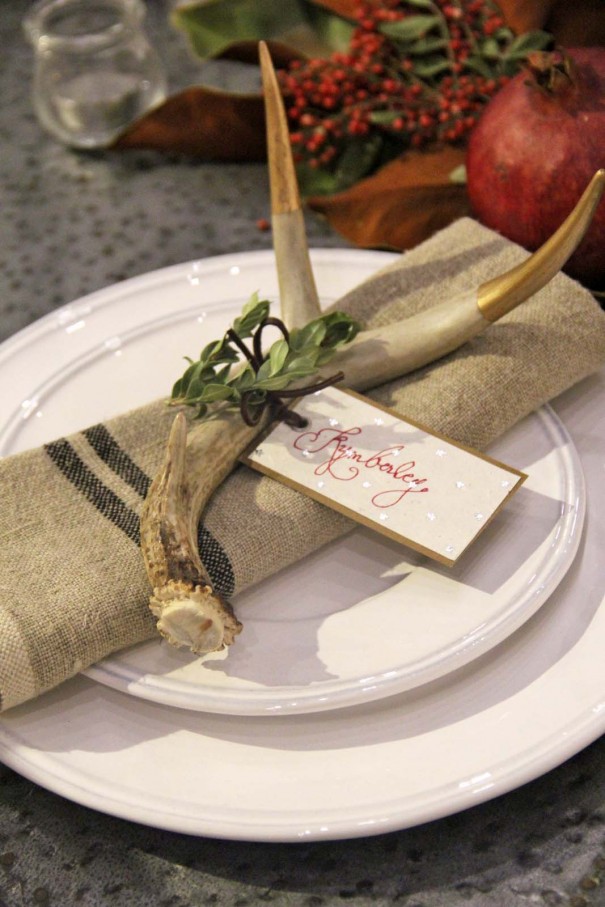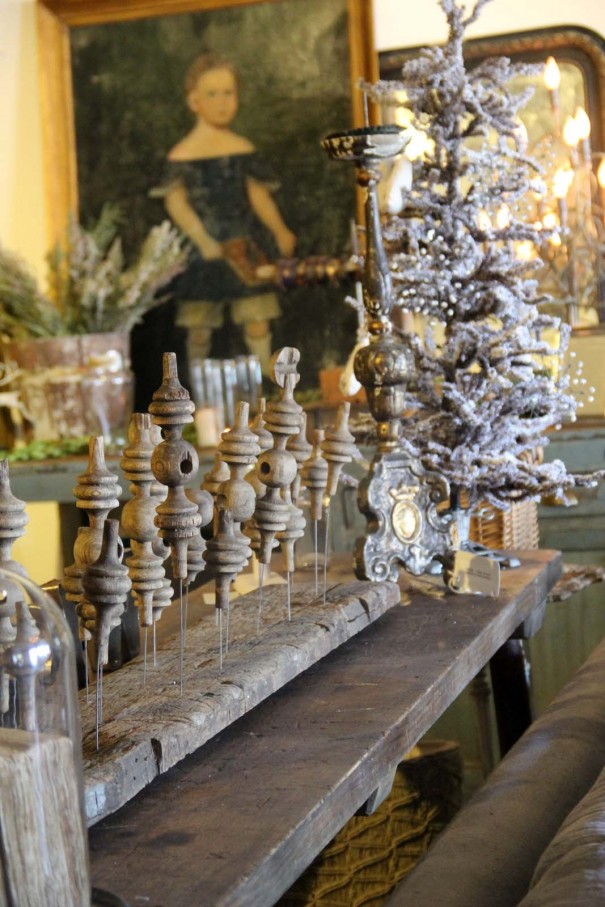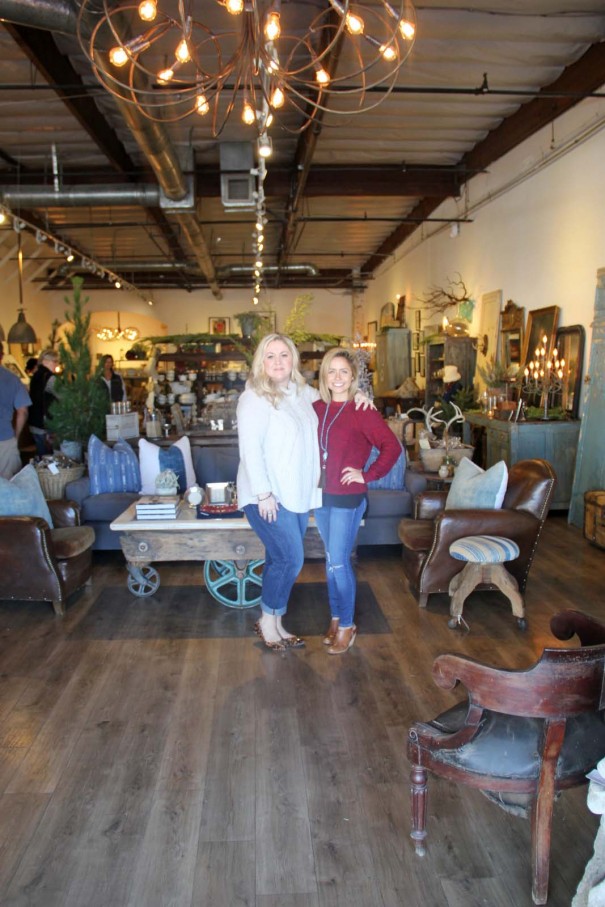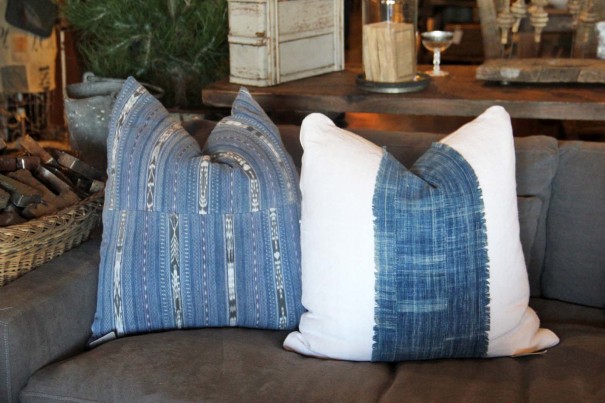 These pillows!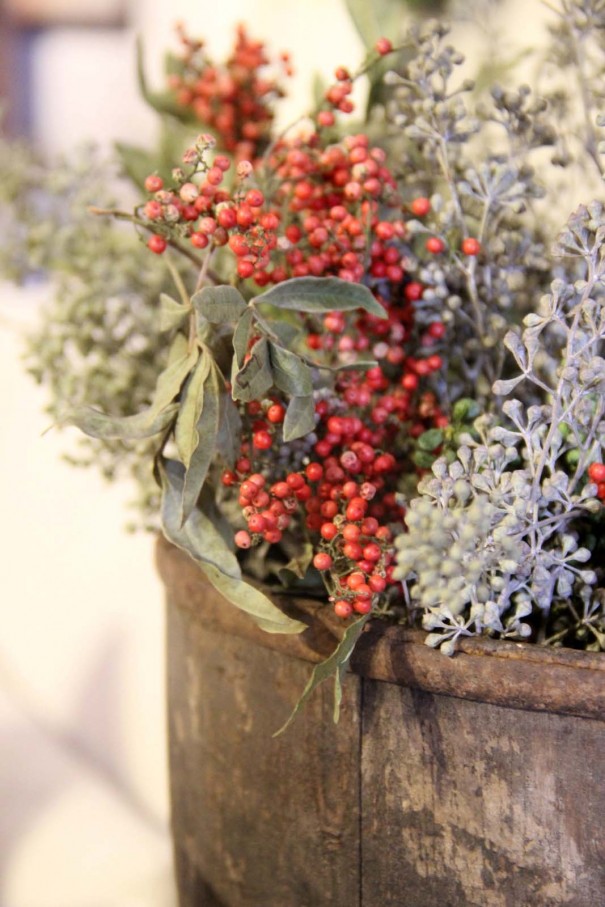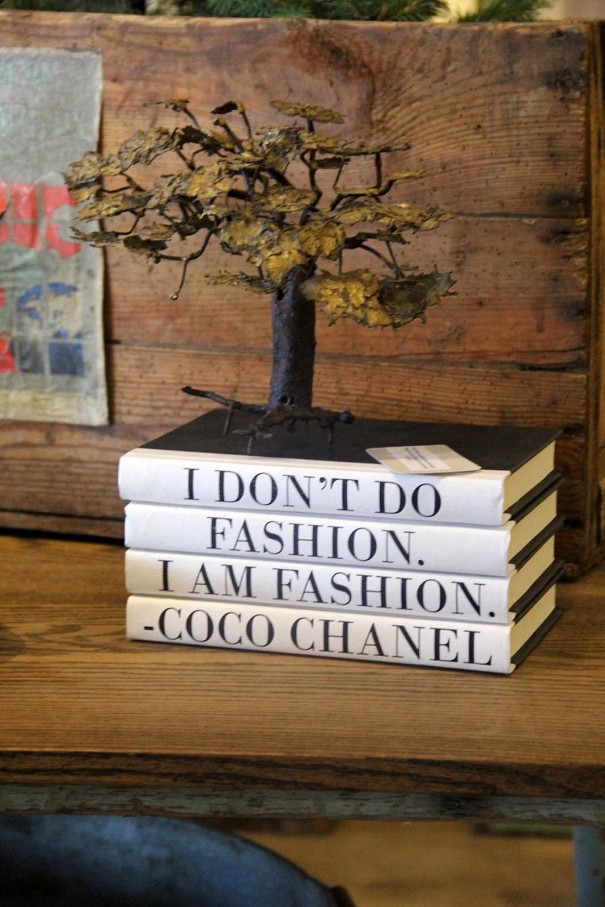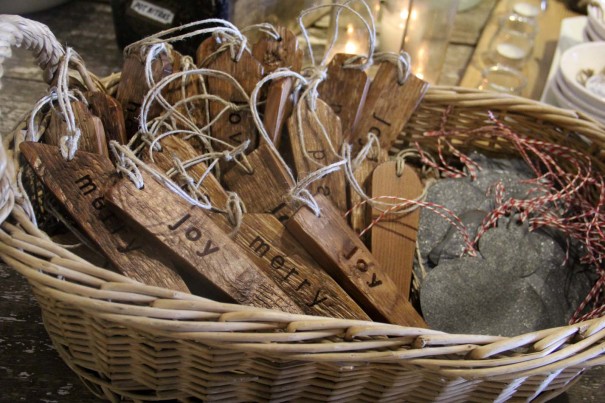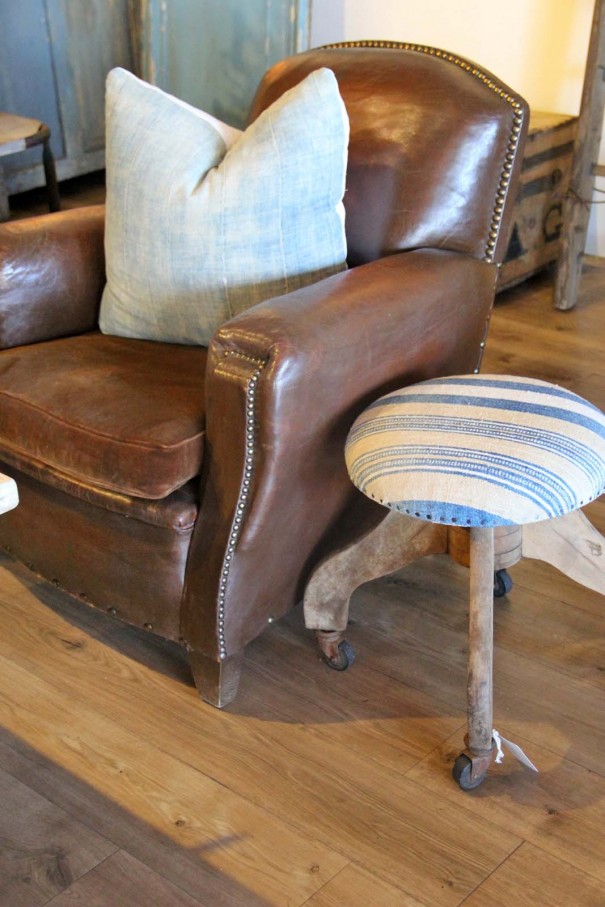 This chair is leather with a velvet cushion–so fabulous!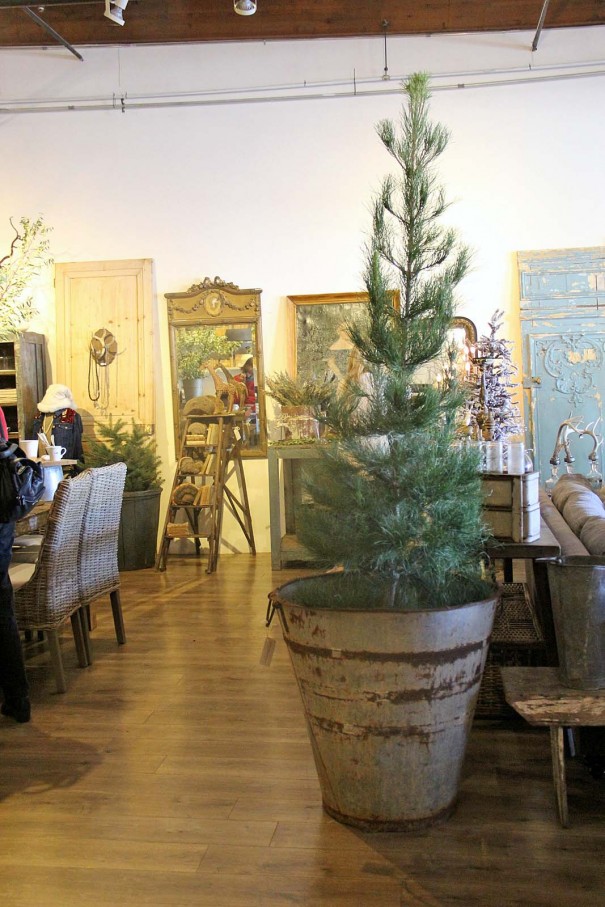 The sweetest Christmas tree I ever did see.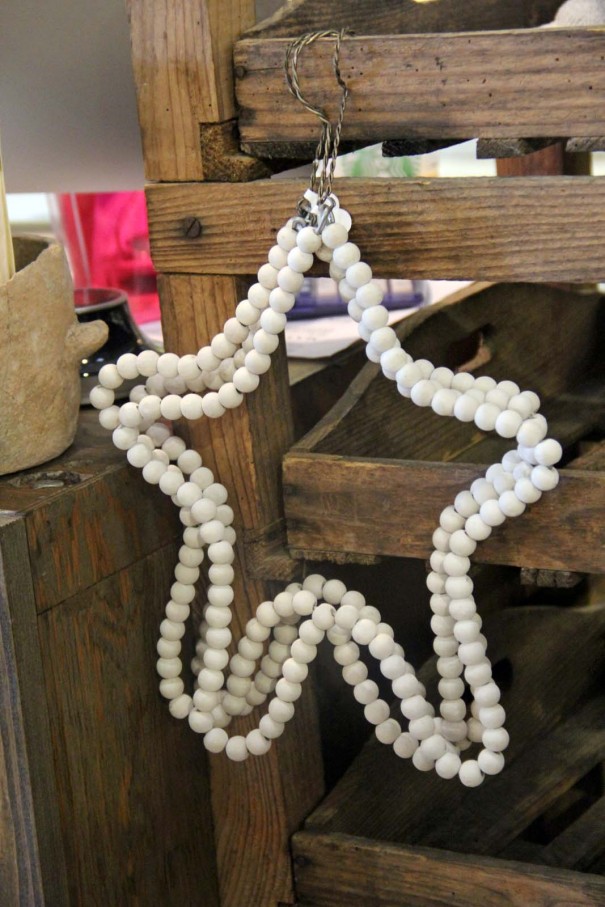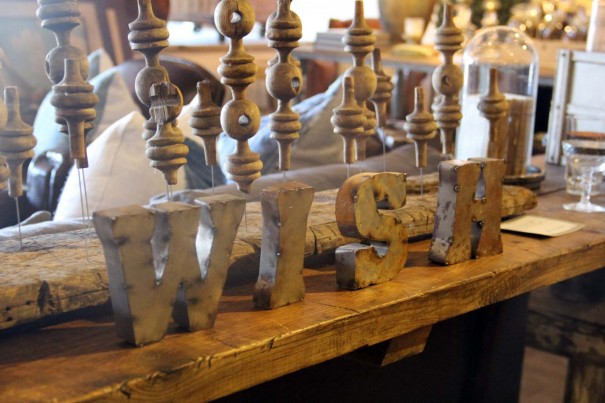 Kymberley's mom made this incredible macrame Santa Claus by hand. I couldn't take my eyes off of it–obsessed!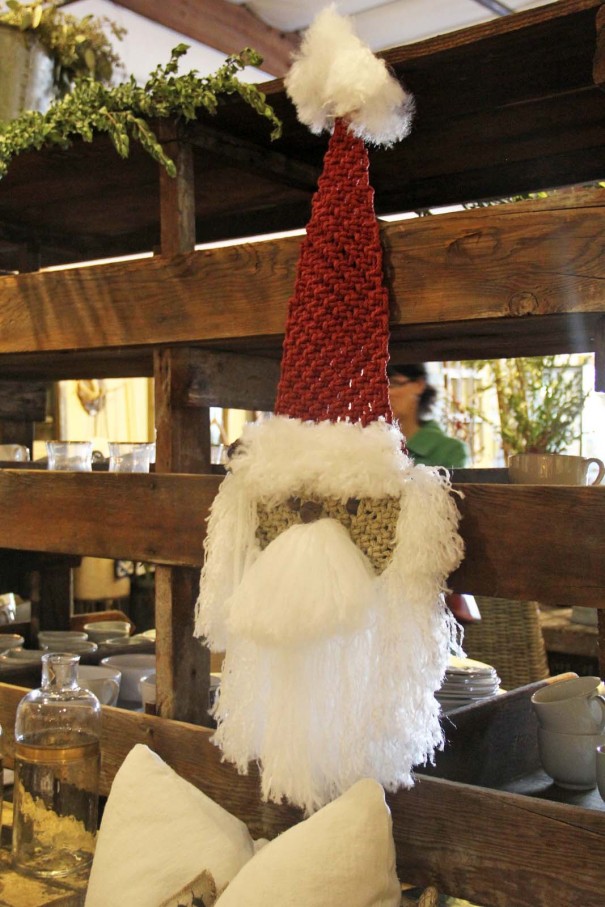 There you have it! My happy happy happy place.  Glorious, right!
And now for the awesome giveaway c/o A Beautiful Mess.
See this stunning, Vintage Indigo Ikat Pillow. It has a $350 value!
And it could be yours!
Enter below!
Here are quick links to our Instagram pages to follow for entry:
A Beautiful Mess & Little Miss Momma
a Rafflecopter giveaway