13.1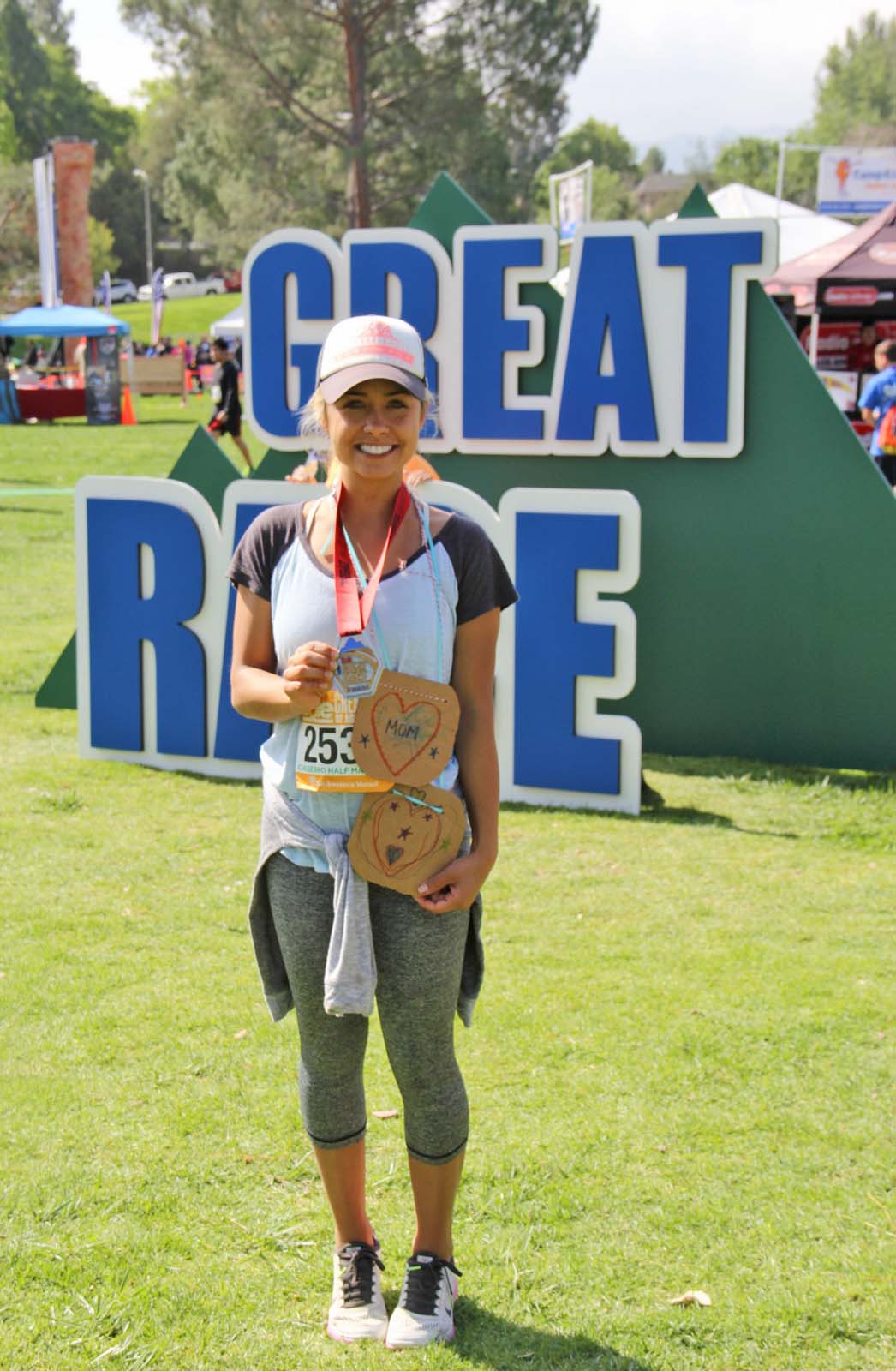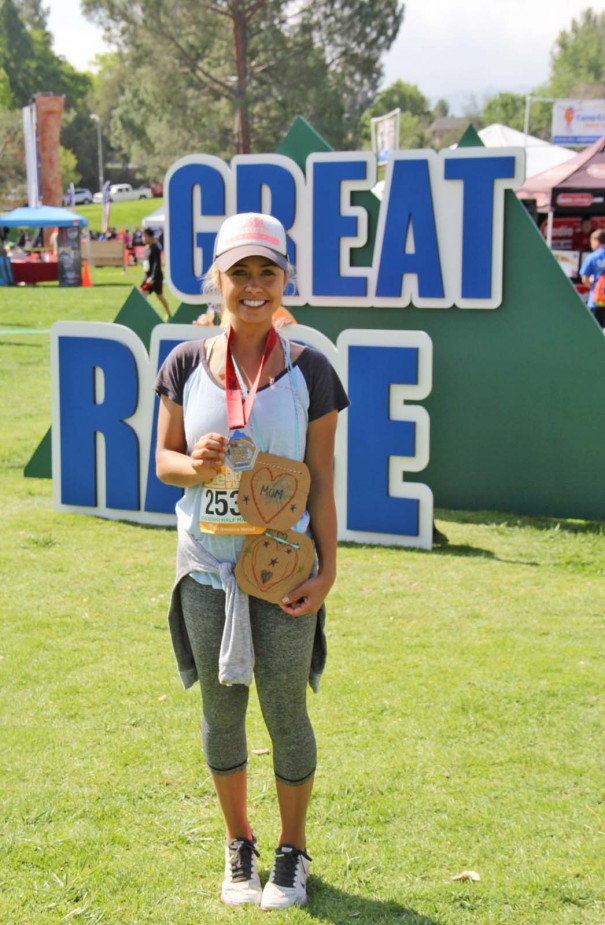 I ran my very first half marathon over the weekend.
And I almost didn't do it.  I made a bunch of excuses. And I almost backed out.
Then sure enough, no sooner had I crossed the finish line, was I grabbing every brochure for upcoming half marathons in the southern California area.  I was slow. I was sloppy. I had blisters and a terrible hair day. I was passed by those twice my age. But once I finished the 13.1 miles, I knew I was addicted.
I've never felt more connected to a group of strangers than I did the moment the national anthem began and we crossed over the starting line together.
There's something intoxicating about the collaborative spirit permeating throughout these events.  There's something that compels you to want to give a complete stranger a giant bear hug, or at the very least, an enthusiastic hi-five with eye contact–because there's lots of eye contact at these events. For those who have participated, or even waited for a loved one at the finish line, then you know exactly what I'm talking about.
The best way I know how to put it, God is there.
And if a Heavenly Father isn't your thing, than just know that goodness is there.
It's all around.
It's in the husband and wife who cross the finish line hand in hand as a symbol of solidarity and oneness, as they work towards connecting more in their marriage.
It's in the little boy who takes three steps to keep up with each single step of his father.
It's in the new Mom, huffing and puffing with her newborn baby in the stroller, determined to prove to herself that she still has what it takes.
It's in the lady with the bandana, who has been given a second chance at life, and runs today in honor of those who weren't given the same chance.
It's in the friend, waiting at the finish line with a cold water bottle and a big hug, tears of joy streaming down her face as she beams with pride at those she loves.
It's in the children who stayed up late the night before making colorful posters of encouragement, ready to take their seat on the front lawn and cheer on fatigued runners as they pass by.
It's in the 70 year old man, completing his 100th race, giving pats on the back to first-time runners all along the way.
It's in the woman who has recently lost 75 pounds, and is running today to remind herself that she can do hard things.
It's in that adrenaline you have at the starting line and the tears that come at the finish.
It's when your 4 year old wraps his arms tightly around your neck and whispers: I'm so proud of you Mommy.
And you know he means it with every ounce of his heart.
Perhaps the best feeling I've had as a mom, maybe even better than Christmas morning, was that moment when I saw the pride reflected in Wesley's eyes while he watched them hand me my medal.  He was so proud that I was his mom.  Pure happiness shot from that dimpled smile of his. I might as well have been a super hero.
Connecting with strangers makes me more compassionate.
Making my son proud gives me complete and perfect joy.
Pushing myself to do something new and hard gives me courage.
And running gives me strength.
So yeah, I'll be doing this again. And again. And again.
Wanna join?