Handmade Milestone Ornaments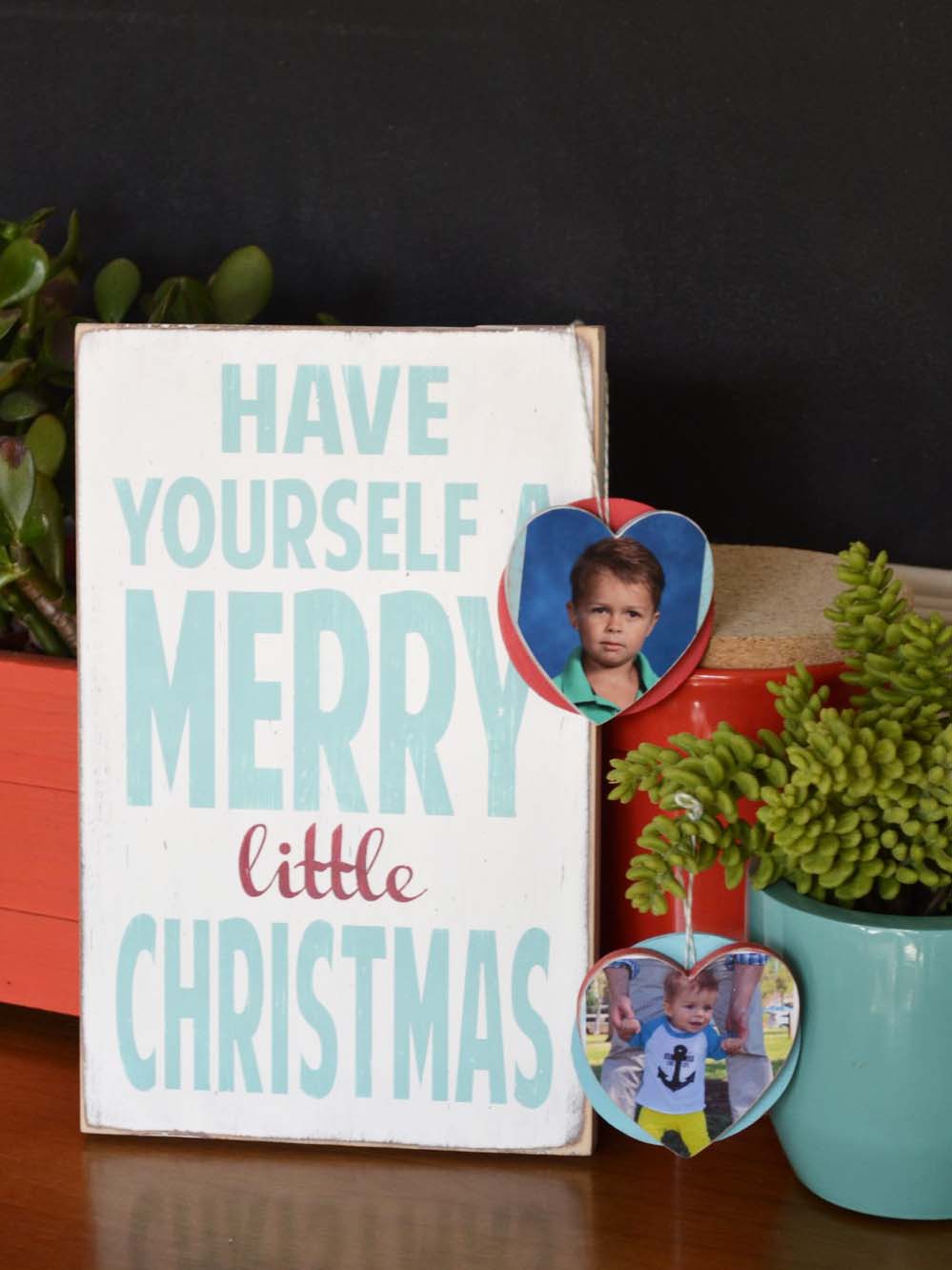 To check out our other collaborations, click here.
The 10th is here! The best day of the month! With Christmas coming (HOORAY!!!), and trees sure to go up in just a couple of weeks, we were excited this month for the theme to be Handmade Ornaments.
There are so many fun & creative ornaments to choose from– felt, glitter, vintage goodness, bright & cheery, traditional, child-oriented, and more! You're sure to find one that fits your tree theme–or a new theme you want to start! We'd love for you to pin the collage below, check out my Milestone Ornaments and then go see all of the other fabulous projects created by some of my blogger besties.
Simply Kierste sharing Ruler Ornaments
'Or So She Says…' sharing Snow Globe Christmas Ornaments
Lolly Jane sharing DIY Spindle Ornaments
Your Homebased Mom sharing Pottery Barn Knock Off Glitter Letter
Eighteen25 sharing Felt Ornaments
Landeelu sharing Newsprint Ornaments
Little Miss Momma sharing School Picture Ornaments
Capturing Joy sharing Nativity Fabric Ornaments
Thirty Handmade Days sharing Bright & Cheery Christmas Ornaments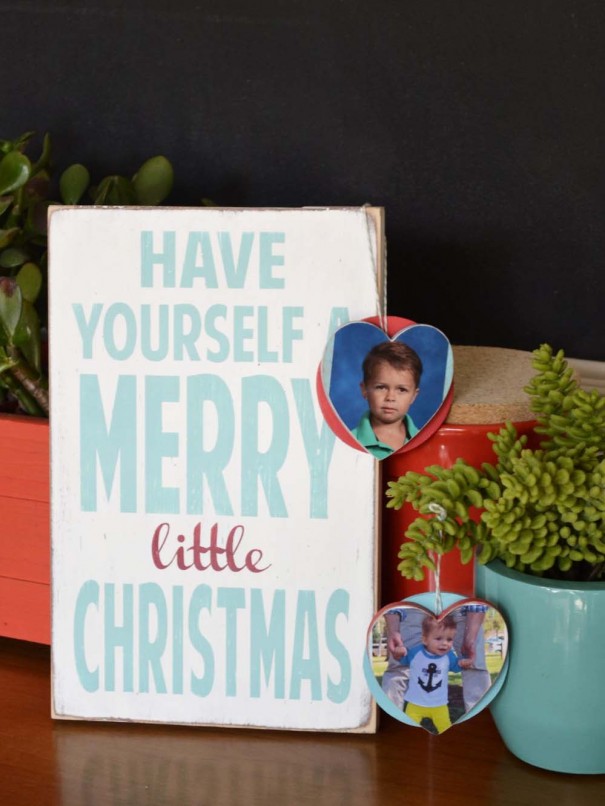 Merry Christmas sign from Barn Owl Primitives.
So I've had the intention of creating some cheesy handmade ornaments for a while now.  I remember how excited I would get as a little kid when it was time to unpack all my favorite sentimental ornaments and hang them on the tree. My favorites were the ones that were my Mom's when she was little and the ones that I crafted at school.  I want to foster the same excitement with my boys, so I thought of the idea to create "Milestone Ornaments"–ornaments that are handmade every year with their school picture, the year and a list on the back of all their favorite things from that year. That way, as the years pass and we unpack our growing collection of ornaments we can all giggle over the cute pictures and funny nostalgic hashtags. Also, as the kiddos get older, they'll be able to make their own photo ornaments which will add a whole new level of nostalgia–and we LOVE nostalgia.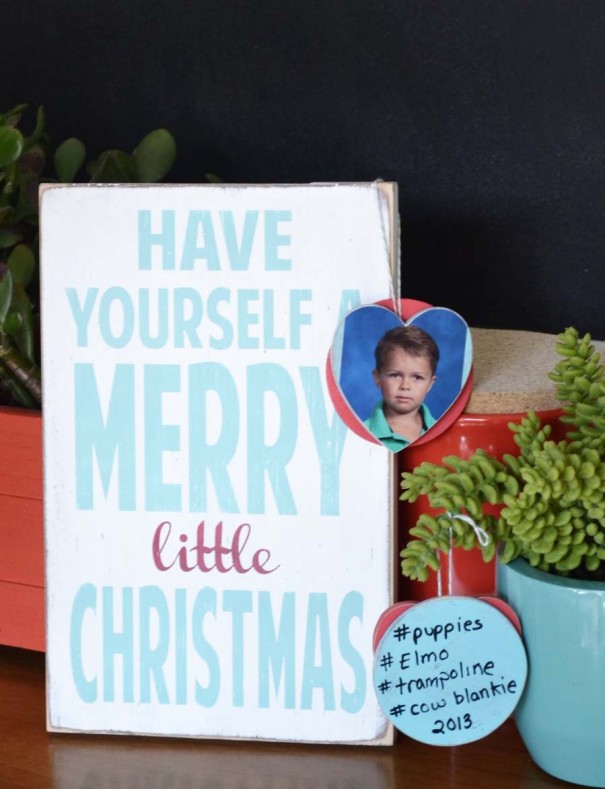 I would also like to point out that Wesley's school photo cracks me up. It so perfectly captures his personality at this age.  He wants so badly to smile in this photo, but I can see him holding it in with every ounce of face muscle he has.  Stubborn little dude.
Here's how I made the ornaments.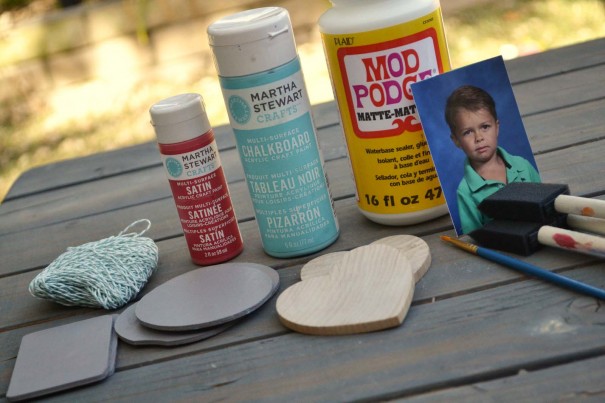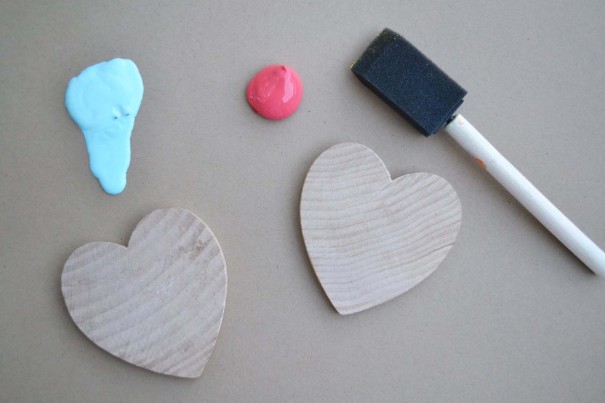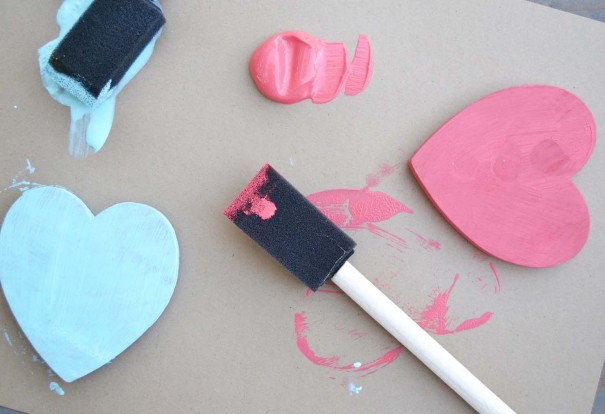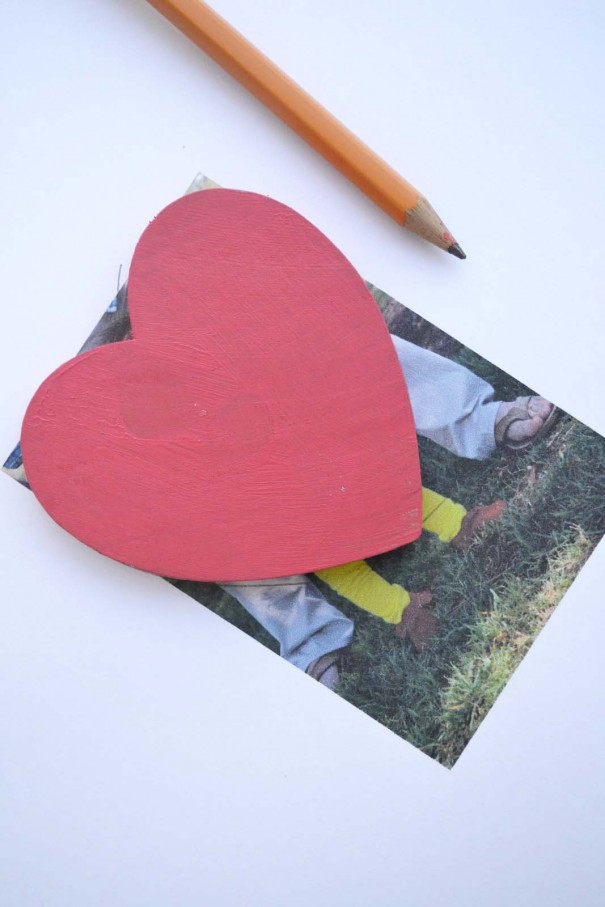 Sawyer obviously doesn't have a school photo yet, so we improvised.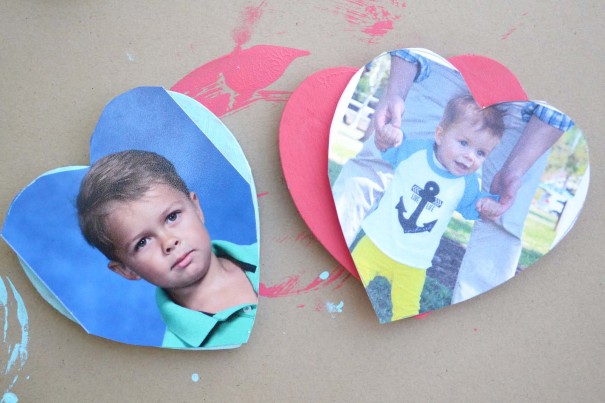 I applied a thin layer of mod podge to the heart and placed the photo on top.  Then I smoothed out and bubbles or wrinkles.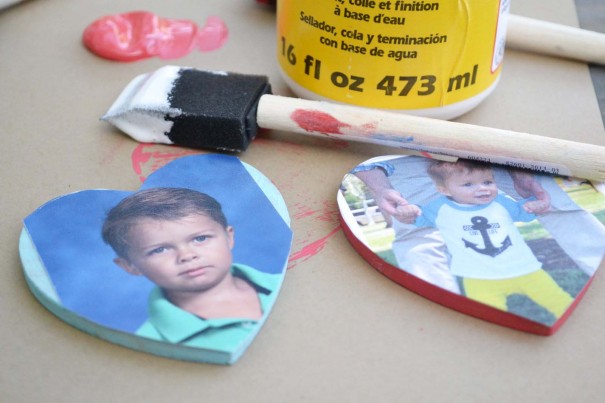 Once the mod podge was dry, I distressed the edges with "fine" sandpaper.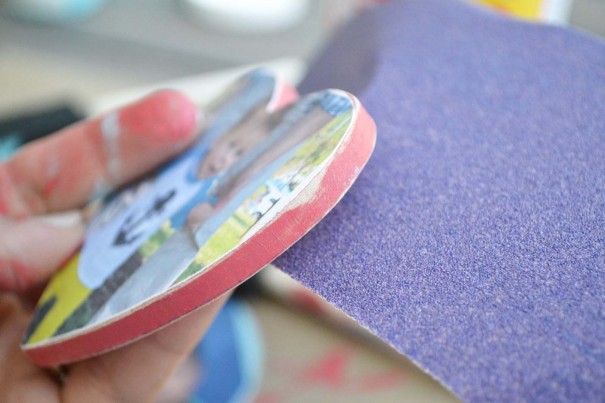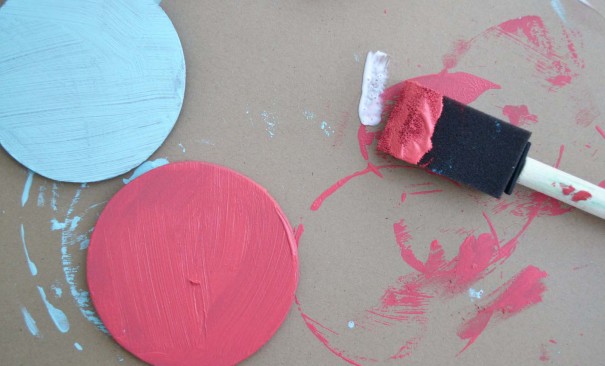 Then I painted the circle pieces that will later attach to the back of the heart.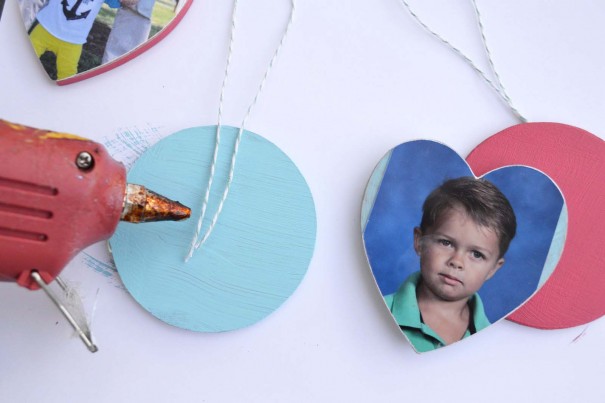 I used hot glue to secure a loop of twine on the circle ornament–then I glued the heart on top of the circle.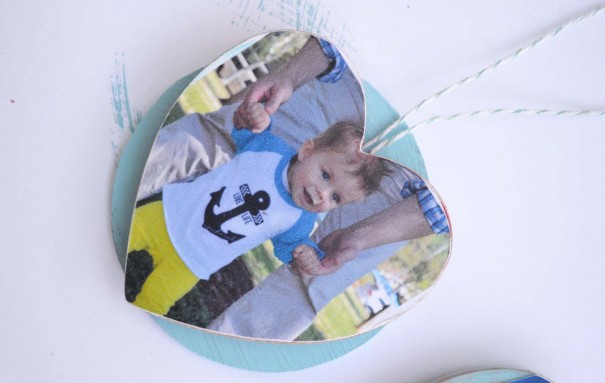 And distressed the circle as well.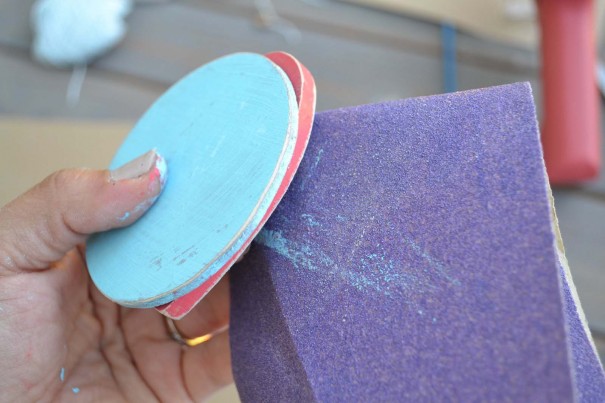 And I used a paint pen to write their favorite things of 2013 as hashtags. I accidentally took this photo before I write the year 2013 on them, oops.