hello Monday: trunk or treat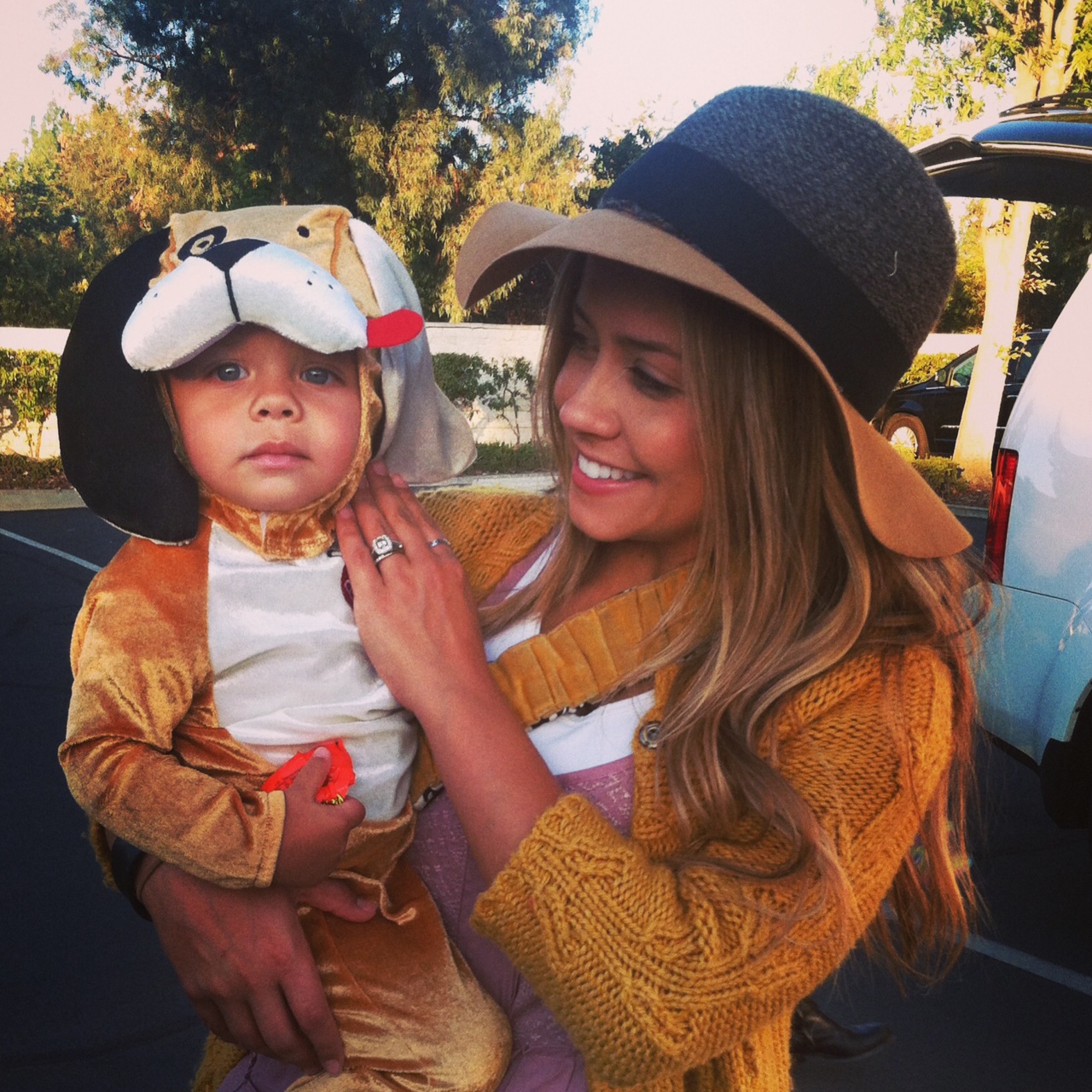 Inspired by the Hello Monday series on Lisa Leonard's blog.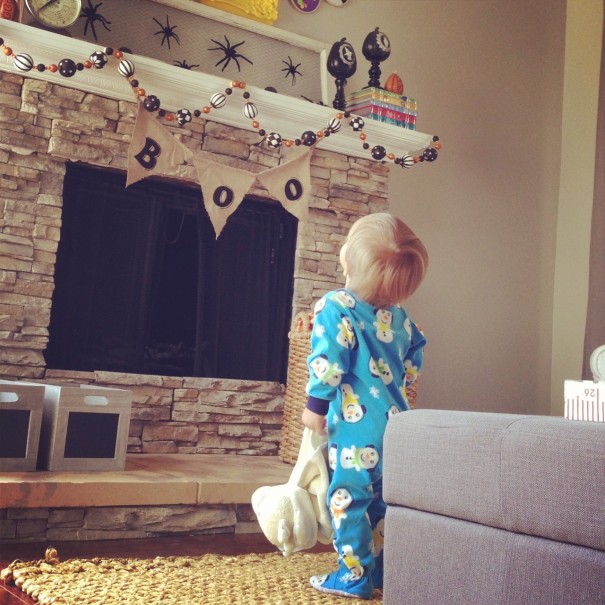 Hello to a holiday that my children are teaching me to love more and more.
The boys woke up extra early Saturday morning.
Ben let me sleep in. It was magical.
The best gift a husband can give a tired mom–the gift of sleep.
I rolled out of bed at 9:00 just as the boys were getting back from a pancake breakfast.
Wes: We brought you breakfast Mommy.
He handed me a styrofoam container of cold eggs.
The sentiment melted my heart.
Wes: I want to be Spiderman right now Mommy.
Me: I think that can be arranged.
I kissed his nose and inhaled a deep breath of maple syrup as I pulled the costume over his head. This costume wearing business is a big milestone for Wes, one that has not gone uncelebrated around these parts.  And naturally, because his big brother is the coolest, little Sawyer had to be a super hero too.  I wrestled Sawyer into Wesley's old Superman costume and sent them out into the yard for a morning of serious crime fighting.
They spent the better part of the our Saturday chasing each other around, shooting imaginary cobwebs and jumping on the trampoline. While the boys were bouncing and bouncing and bouncing, I kept thinking about all the laundry I needed to tackle.
Me: 5 more minutes boys, then we need to go inside.
While they continued to play, I posted this picture on instagram.
Soon after, a dear friend left the comment:
I miss those days with my boys.
It was a simple comment–one I had received several times before.
But for some reason, in that moment, it resonated–hard.
I got a little choked up sitting there watching Spider Man and Super Man giggle up a storm in our yard, without a care in the world.

These sentimental moments of gratitude are nothing new for me.
In fact, I write about them often–perhaps too often for many of you.
But these moments don't come easy.
I work for them.
Relish them.
Have taught my self to recognize them.
To stretch them out.
Make them last longer.
Practiced techniques to remember them better.
Remember the way they smell and sound and feel.
Because the more I remember them…and recognize them…and appreciate them…the more they find their way back into my life.
And wouldn't it be awesome to live life in a perpetual state of gratitude?
I think YES.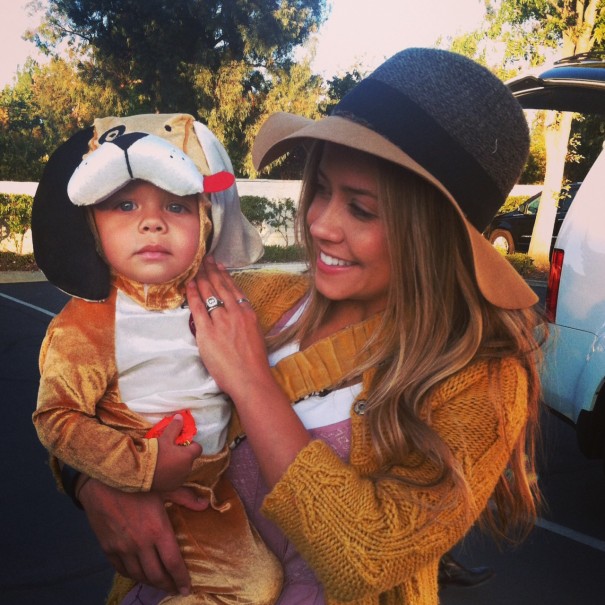 Hello Fall hat season! Hat found here.
That same Saturday evening was Trunk or Treat at our church.
Sawyer's first word (other than Daddy) was puppy.  And he is quite obsessed with all things "puppy".  However, puppy costume…Sawyer was not such a big fan.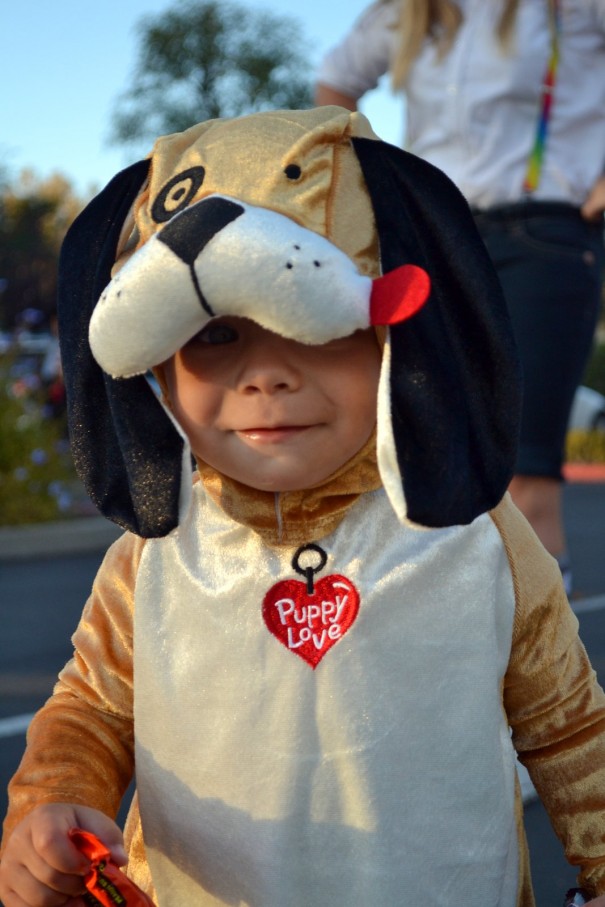 Hello costume hood fail.
Poor guy couldn't see a thing without tilting his head all the way back.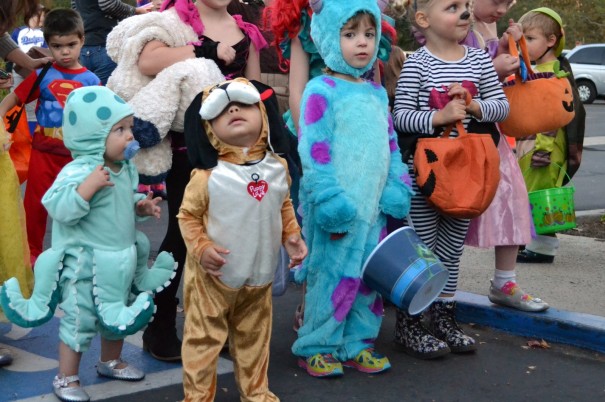 Hello rare moment of brotherly love caught on camera.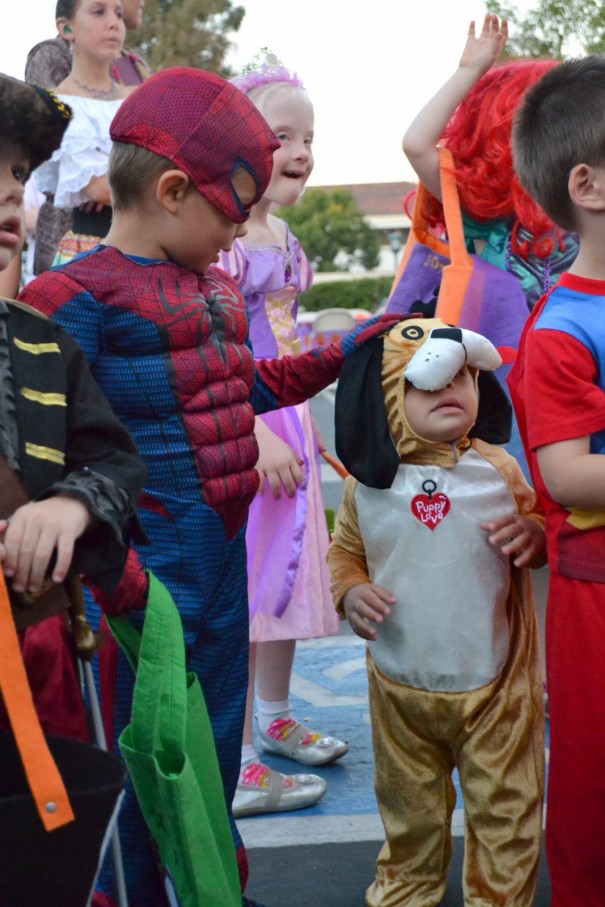 Hello future Senior slide show "best friend" photos.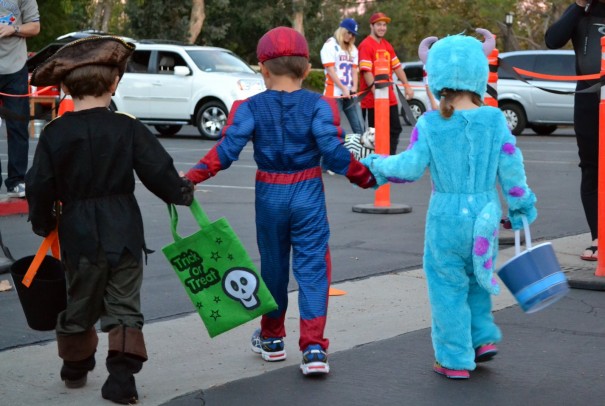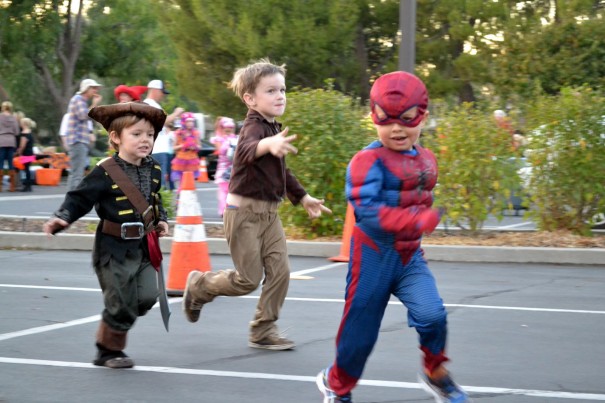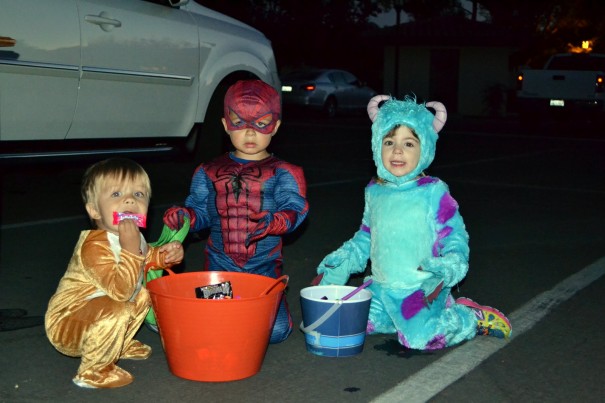 Hello to the magic of dry ice and homemade root beer.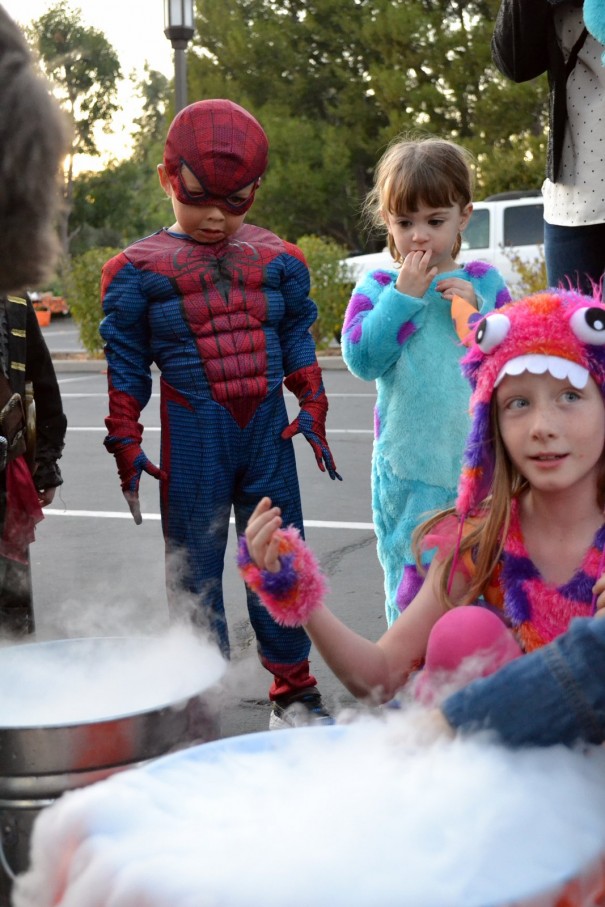 Hello to another Monday.
Happy Halloween week friends!
May it be Spook-tac-ular!