The Boho Crown Braid Tutorial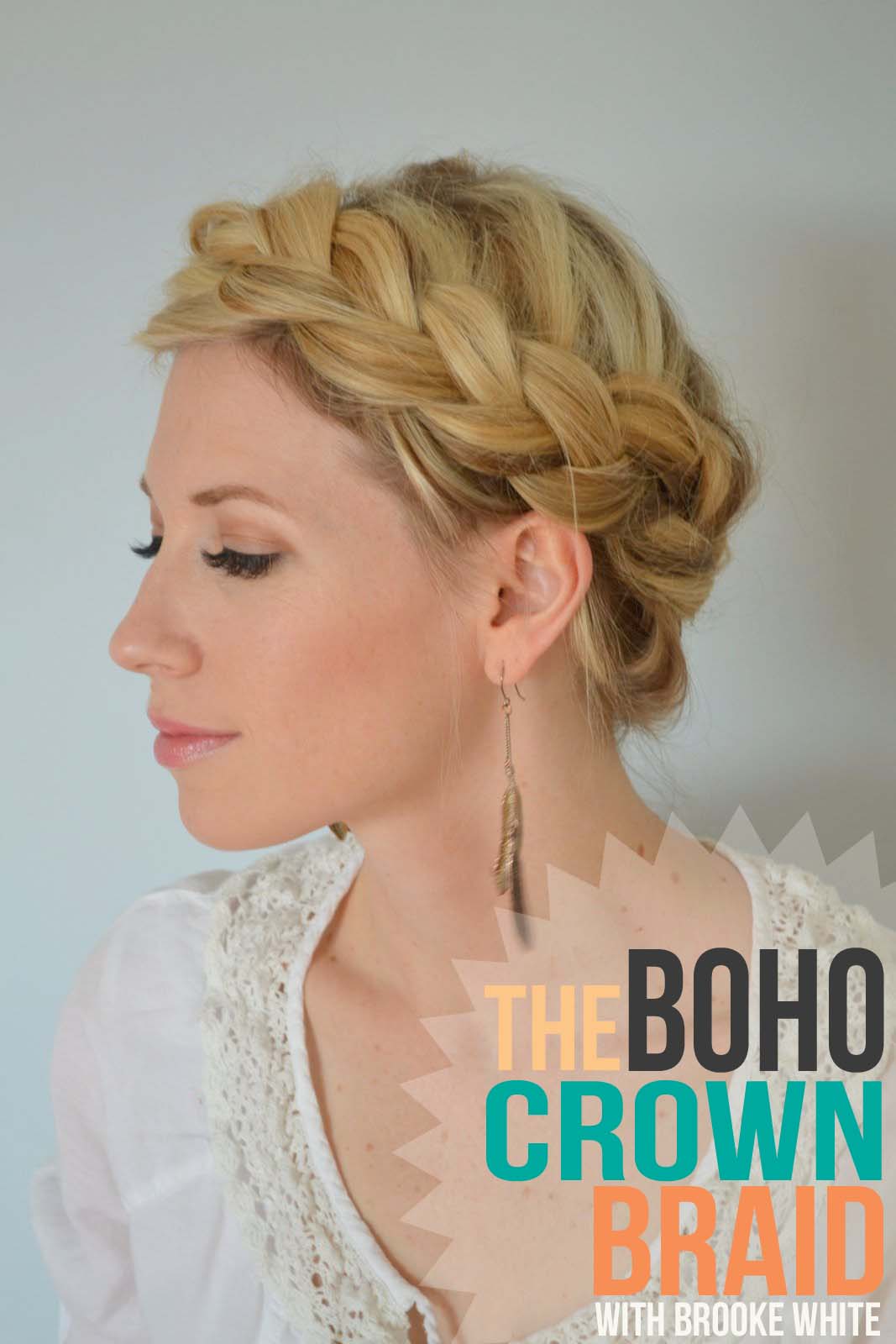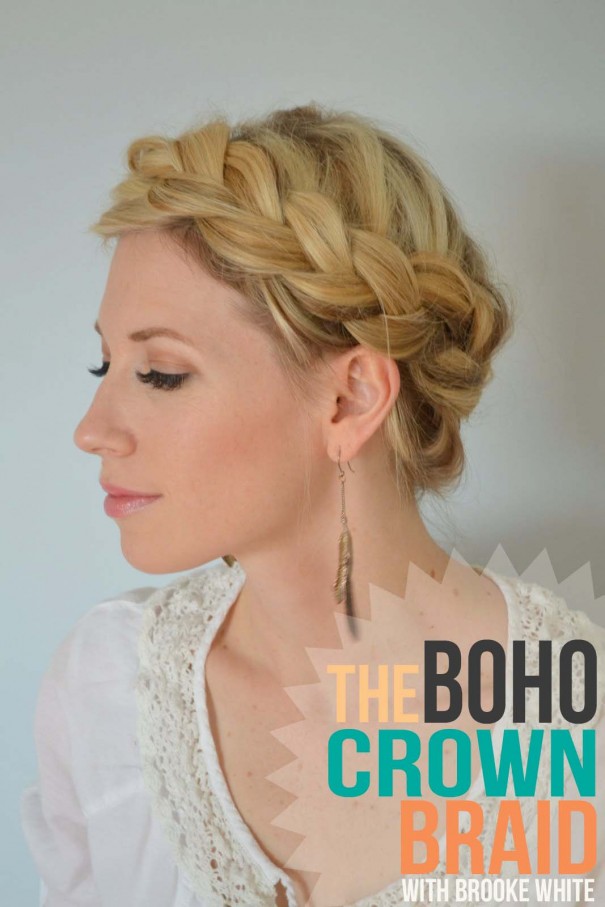 In addition to being a super talented music maker, my gal pal Brooke White is a beauty school drop-out. Which means that she is also crazy talented when it comes to pretty hair styles and beauty tips and tricks.  You may remember that my single birthday wish was that she braid my hair in her famous boho crown braid–wish granted. So then, because she's about as awesome as they come, Brooke spent some time with me the other afternoon so we could put together this "how-to" for everyone.
You can find Brooke here:
Blog // Facebook // Twitter // Pinterest
And be sure to visit her at her wildly popular blog, The Girls With Glasses.
And now, take it away Brooke: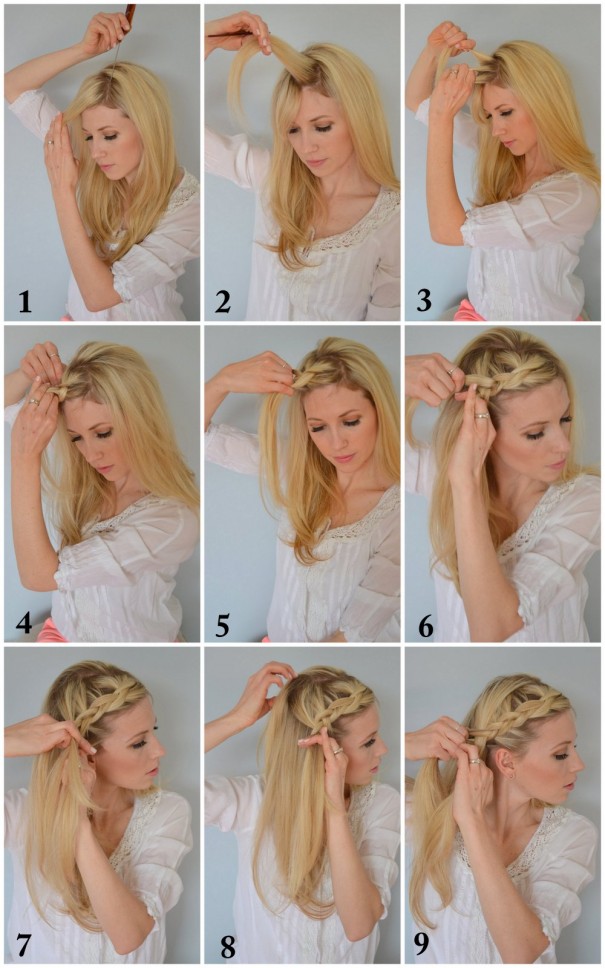 Start with some second (or 3rd, 4th… 5th might be pushing it) day hair, the boho braid works best with a little bit of dirt. Tip: if your hair is clean, just add some dry shampoo for more grit and texture. Next, create an extreme far part on whichever side floats your boat … Nope, farther! Keep going, a little more… Ah ha, perfect!
Ok, so the trick to the boho crown braid is to NOT OVER THINK (also, trick to life ). It even helps me to not look in the mirror while braiding… Like, Braille method style. Do a few practice rounds of the inverted braid (i can't explain how to do this, but quite simply its a braid, in reverse, thats helpful right? you're welcome) on some one else's hair or on your own just to get the feel/muscle memory in your hands. Then step it up with a French braid, then boom! You've got an inverted French braid, you're ready, you got this!!
When starting the braid, try to get the braid going as close to the part as possible. And then, as you see in the photo, take roughly 1 inch-ish slices of hair at a time from the surrounding area, into your French braid.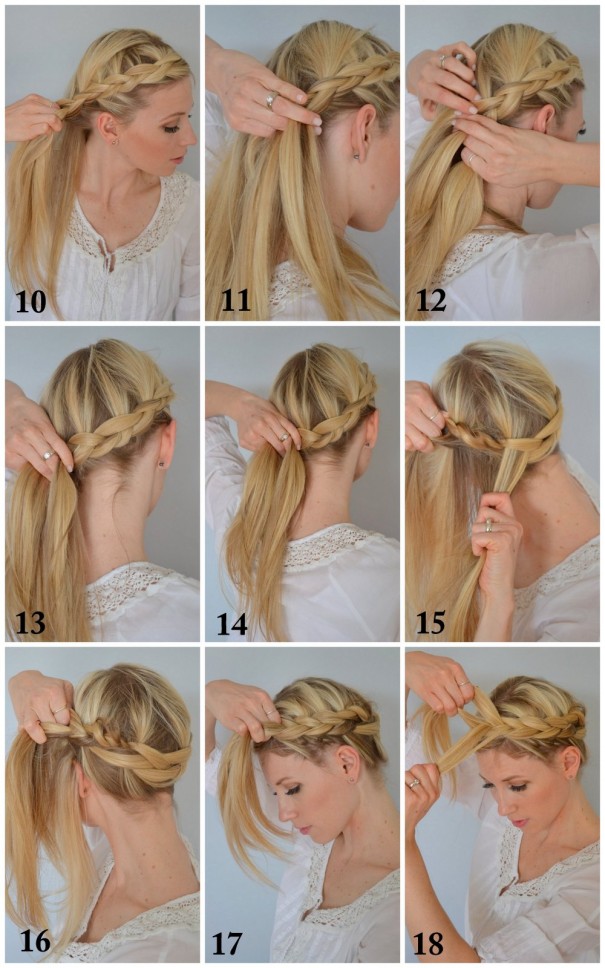 You're doing great, so you've braided about a third of the way and now you're about to turn the corner to the back of your head. Don't be scared, but you will need to reposition your hands to accommodate the direction of the french braid. You're fingers might get confused, don't worry, notice in step 15 and 16 how the braid gets a little wonky, consider it as character, because the boho braid isn't perfect, and that's the way uh huh uh huh I like it 🙂
You're almost there, your poor lil' boho arms are tired, don't quit now! Ok, you've made it around the back,  time to switch those hands and finish it up, when you finally make it to the other side of your part, and you've run out of hair to add to the French braid, keep braiding the remaining hair down to the tail. Next take a few pins and secure it in place! I like to layer it just behind where the braid begins, tucking the tail in with pins.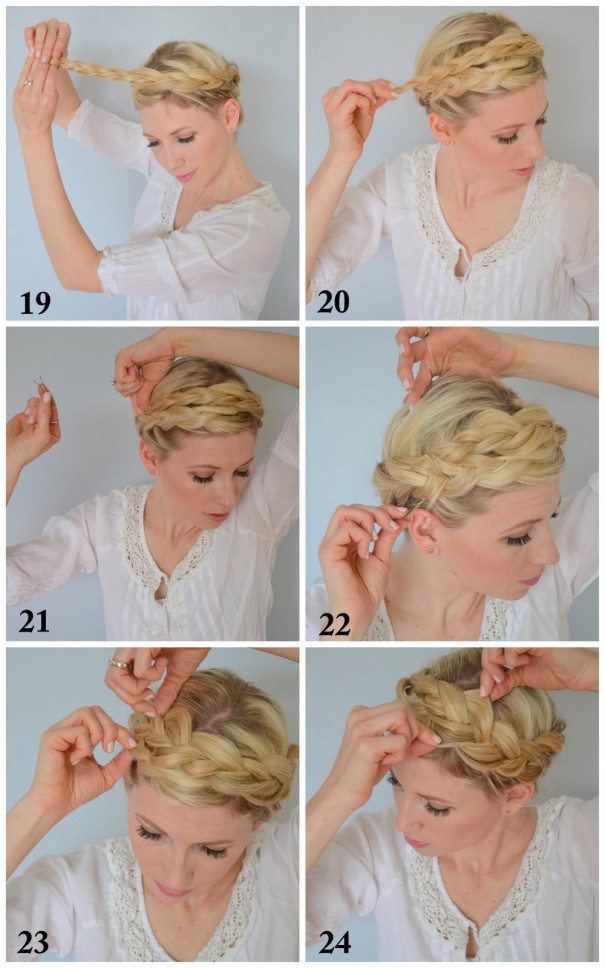 Finally, it looks really great, you're really great, but you just need to junk it up a bit, to get that elegantly disheveled look. Tweak it for balance, i don't need perfection but I do ask for symmetry! Oh and this tip is mui important… Dangly earrings are a MUST for the boho crown braid. Trust me! Now throw on some lipgloss and get going you lil' boho babe! Woowoo Sexy lady!!