Best Toys for Energetic Toddlers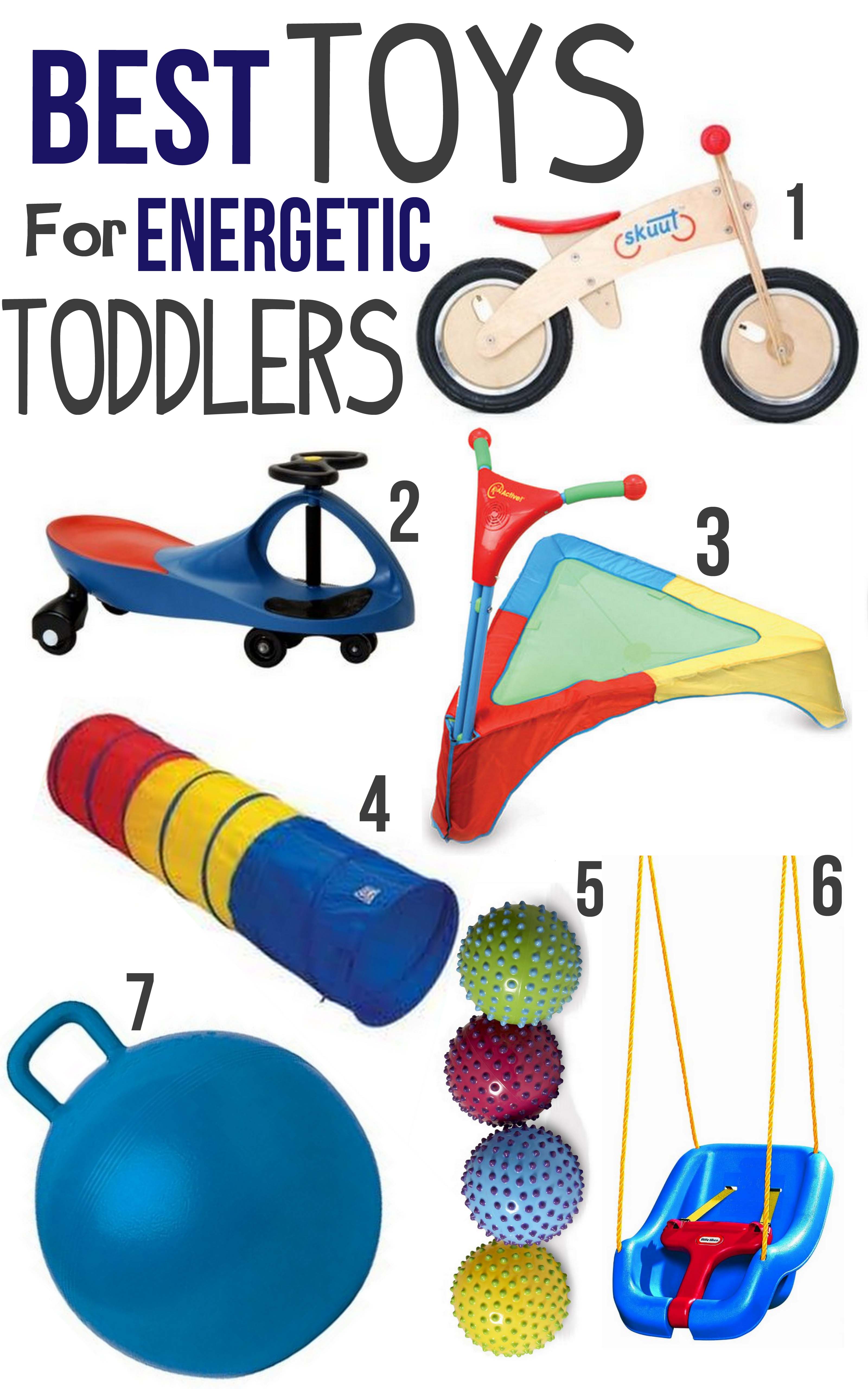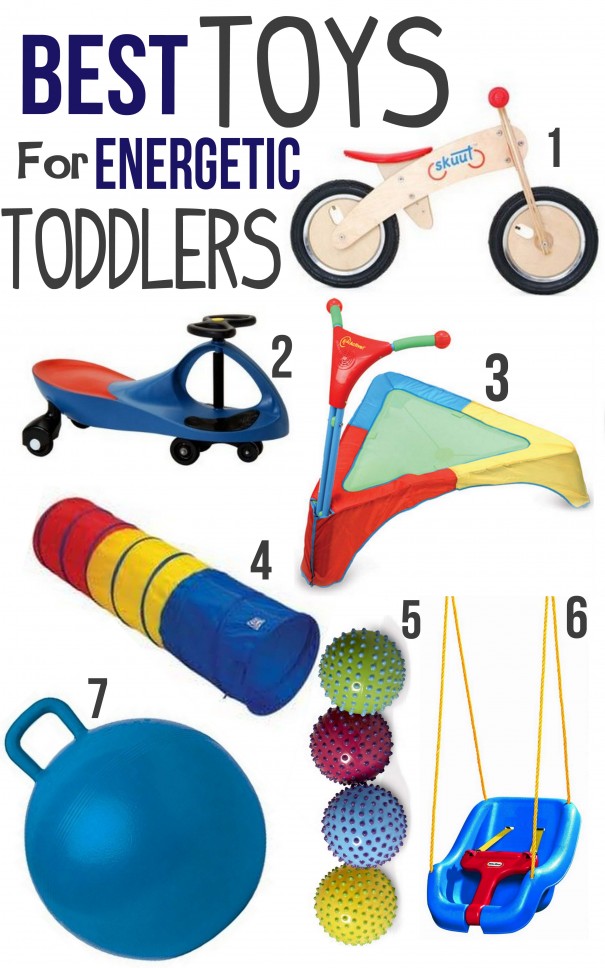 1 // 2 // 3 // 4 // 5 // 6 // 7
A little while back I wrote this post telling you a bit about our journey with Wesley–my sweet, intelligent, creative and compassionate 3.5 year old little guy who also attends speech therapy, occupational therapy and behavioral therapy several times a week.  Over the last two and a half years, I can't even begin to tell you how many times I've found myself saying "I wish I knew about this back when we started this journey–it would have made life so much easier".  Usually it's in reference to some tool or technique that would assist me in being a better parent to my energetic dude.  And while I still have oh-so-much to learn, I thought I would put together a series of posts with some of the tools that have proven helpful to me. This post will provide you with a handful of my favorite toys/activities designed to give Wesley the exercise and sensory input his little body needs in order for him to be at his best. These toys are fabulous for the healthy development in all children–even those not working on sensory integration therapy.
1. Skuut Bike: Here's whats unique about this bike–NO PEDALS. Pedals can be frustrating for a high energy toddler who hasn't yet developed the coordination to effectively steer and pedal at the same time. Wesley has a similar version of this bike and he rides it down our greenbelt every single day, which is a great way to burn off a ton of energy while also developing balance, learning to steer, and fine tuning those motor skills.
2. Plasma Car: Similar to the Skuut Bike, the Plasma Car does not have pedals.  It is low to the ground so it's not as scary when/if you fall down.  And these sweet little toddlers can get moving around pretty fast on these puppies. I wish they made them in an adult size!
3. Trampoline: Wesley's occupation therapist highly recommended that we get him a trampoline to burn off large amounts of energy and provide him with the sensory input that his body needs. Trampolines are particularly beneficial for children who may be dealing with a sensory processing disorder. The repetitive stimulation of bouncing into a rebounding surface helps teach the body over a period of time how to read those impulses it has not been able to interpret. In addition to the physical therapy benefits, I like to also use the trampoline to teach Wes numbers and counting and help him work on following directions to perform certain activities. The rhythmic stimulus soothes many children, helping them learn to realign their sensory systems.
4. Tunnel Tent: The tunnel tent is portable, flexible and can be squished up and packed neatly away in your closet.  It encourages imaginative play and is a great toy for children who experience anxiety in confined and/or dark places.  Sometimes I make Wesley a plate of snacks and let him watch a movie on the iPad inside the tunnel–like a little fort.
5. Sensory Balls: I've learned that it is important to expose children to a variety of textures at a very early age. These balls are a great way to introduce your child to a unique texture with an item they already enjoy playing with. Wesley still plays catch with these, and now Sawyer enjoys them as well. I've mentioned before that we have some challenges getting Wesley to wear certain clothing items.  To help him overcome this, we roll the bumpy surface of these sensory balls on his arms, legs, back and tummy to help desensitize his skin to different textures.
6. Swing: The very first thing I ever learned from Wesley's occupational therapist was that pushing him in a swing helps calm his body.  So immediately after this discovery, I started taking Wesley to the park every single day to spend at least 30 minutes on the swings. Eventually I realized it would be very convenient to have a swing in our backyard (so we got this one). Swings are an important part of sensory integration therapy.  It is the rhythmic input that can calm a child and give them the vestibular (movement) input their bodies need.  You may have even noticed this in an inconsolable infant–sometimes the swing is the most successful activity in calming a crying baby.
7. Hoppity Ball: Similar to the trampoline, the hoppity ball provides the same sensory input in the form of repetitive stimulation. Rather than sitting on the couch to watch their favorite tv show, you can have your child sit and bounce on the hoppity ball to work off extra energy and receive the input they need.
*Note: Many of the links to recommended products in this post are affiliate links. I always link to products that I wholeheartedly endorse–and products that I have tried or that can be found on my ever-growing wish list.