My Kid is in Therapy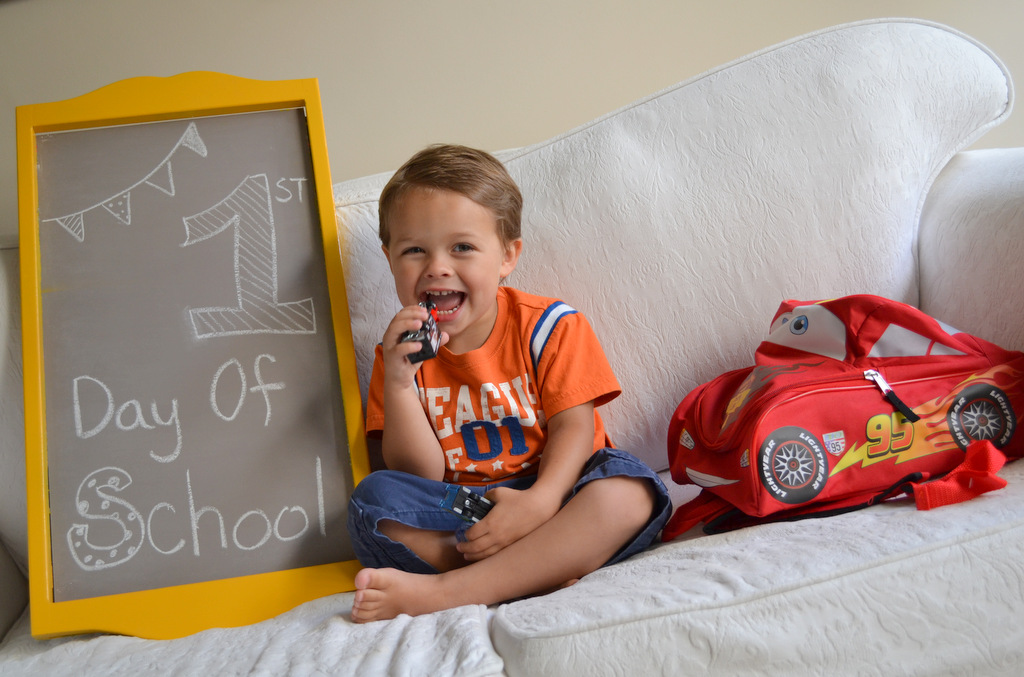 Warning: Extremely long a wordy post about to commence. Best friends for life if you make it to the end.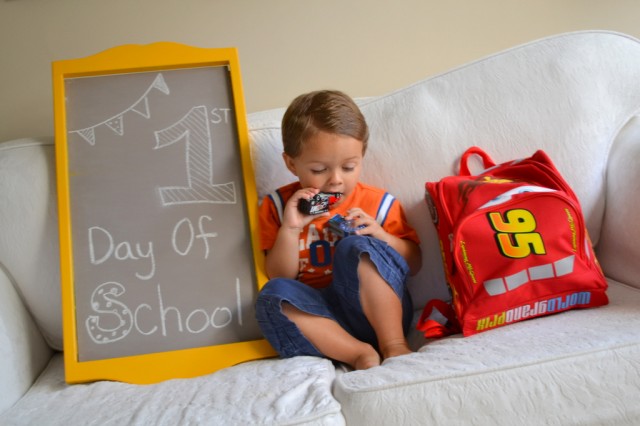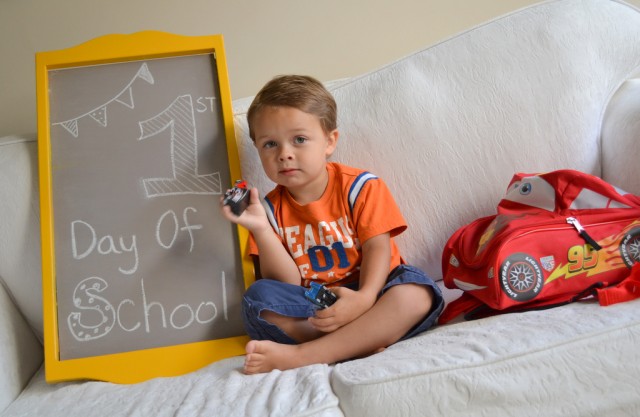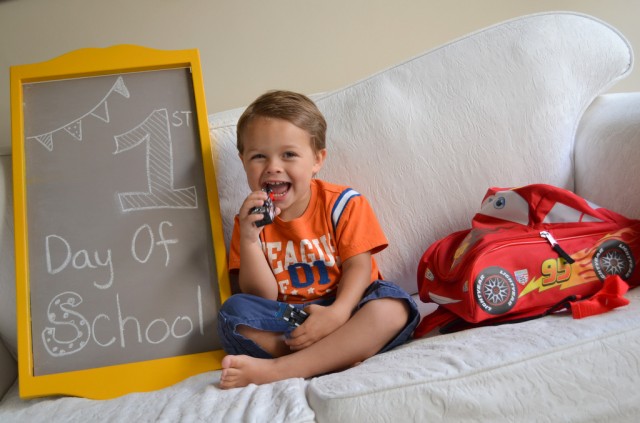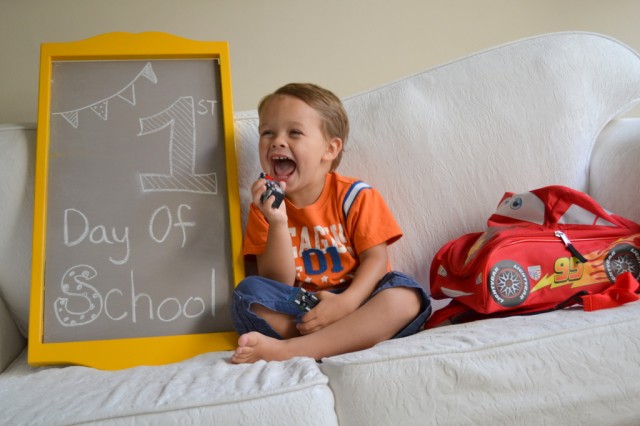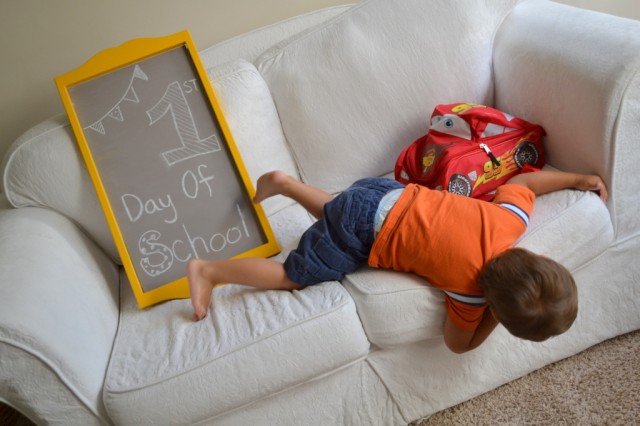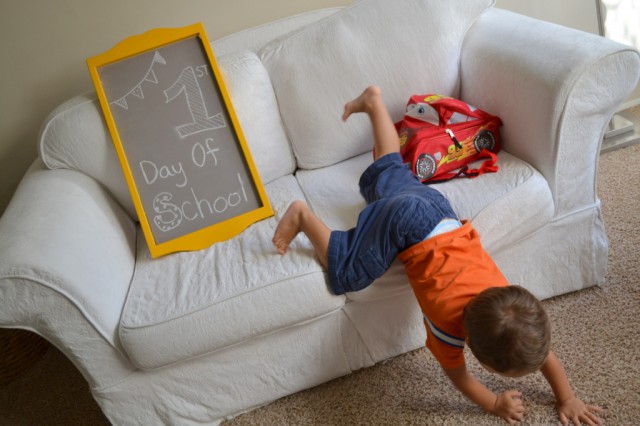 This was a tough post for me to finally sit down and type.
I have considered writing it for months, and for some reason or another, have stopped myself on more than one occasion.
As Lil W gets older, I realize I will need to be more conscious about the personal details I post about his life.
Will he grow up one day and say, Hey Mom, I can't believe you posted that for everyone to see.
That's the least of my intentions. Which I suppose has been my main reasoning in not posting on this topic sooner.
But here's the thing.
My kid is who he is. Which is not always like a lot of other kiddos his age.
I love him for it. And so do a lot of other people.
And most importantly, I want to teach him to love himself and all of his awesomeness.
I don't want him to ever feel like he needs to hide a portion of his personal characteristics from anyone in this world.
So long as he is trying to be the best version of himself, I am a proud Momma.
And whatever special circumstances/opportunities Lil W encounters in an effort to help him BE the best version of himself, should not be a secret from the world. In fact, perhaps our experience with Wes can help other kiddos out there, and especially parents struggling to make the right choices for their littles.
So that's why I'm posting today…
On what may seem a personal topic…
Or it may not…
I don't know. But here it is.
My three year old Lil W is in therapy.
Speech therapy, occupational therapy and behavorial therapy to be exact.
And he has been for nearly a year.
It all started when he was 18 months.
We went to our scheduled pediatrician check up and the dreaded list of milestone questions came up:
How many words is he using? Hmm, about 10-15.
Does he string any words together in a sentence? Not even close.
The doctor wasn't too worried, and said he would take a closer look when Lil W turned two.
I made a Momma-promise to myself that I wouldn't read into this visit and I wouldn't stress out about what I couldn't control.
Lil W was happy and healthy, and that's all that mattered to me.
Though I focused on not being a worry-wart, I would be lying if I didn't say it was always somewhere on my mind.
And I started doing that thing where you notice just how well all your son's peers are speaking–some even younger than him.
But I let it go, reminded myself that parental comparisons are the worst idea ever, and I waited for that 2 year check up.
By 24 moths, Lil W had increased his vocabulary, but he was nowhere close to using his words in sentences.
In fact, when we really thought about it, his expressive communication with us was limited to single words, sounds and sudden behavioral changes.
We knew what Lil W wanted and needed by the changes in his behavior.
Whining and crying meant bottle.
Spitting out food meant he wanted something else.
Frustrated and throwing toys meant he was bored.
And so on…
As parents, we had adapted.  Learned to accommodate to his behavior because we were clueless about how to encourage his verbal language.
I can't even begin to count the number of times we would smile and nod as friends told us things like:
Don't worry, one day he will just wake up talking.  Or…
My son didn't speak until he was 4.5 and now he is in honors classes. Or…
Girls always talk waaay earlier than boys, so don't compare.  Or…
He' s only two. He'll catch up.

As true as these statements may be, they didn't make us feel any better.
We left Lil W's 24 month check up with the phone number of a highly recommended speech therapist in our area.
Again, I tried not to worry.
But even something as minor as speech therapy, well…it's just not something you imagine for your kid when they're in your tummy and you're making grand plans for their future. It's a little to real.  Like your hopes and dreams that things will come easy for your children is not reality.
You want your kids to be blissfully happy.
And you know that they can't experience true joy without the opposition. Without the knowledge and experience of some heart ache, disappointment and struggle.
But a part of you, as a parent, wishes it didn't have to be this way.
I spent over an hour on the phone with the speech therapist later that afternoon.
She was smart. And familiar with so much of what I was feeling and worrying about. She even gave me practical answers and advice over the phone.
But she wasn't cheap. As in a few grand a month not cheap. As in, she didn't take insurance not cheap.
And you know what? I wanted to pay it. I wanted the best for my son. And that's what I told Ben later that night.

Ben: Honey, I will do whatever you think is best. I support your decision 100%. Boy is that expensive, but if its what we have to do then we need to suck it up and do it–for Wes.
And that's just one of the reasons I love my husband.
He knew that eventually I would come to my senses and seek out an alternative form of therapy–a more realistic and affordable form.
But in that moment, I needed his support–to comfort me through this process.
I went to bed that night assured that my son would have the best.
And he did get the best…but not for nearly 5 more months.
***
The next morning I got a call from my sister in law, Kim.
Ben had talked to her and suggested she call to chat with me about Wes.
Kim is a talented children's speech therapist–but all the way in Cheyenne, Wyoming.
Other than give me her support, I wasn't sure how she could help from such a long distance.
Kim: Lee, you have options. Good ones. FREE ones.
Did she say FREE?
Kim went on to tell me about IDEA, a program where children are entitled to government-funded therapy.
I googled it while we were on the phone:
IDEA
Under IDEA, children are entitled to government-funded services for diagnostic and evaluation purposes, physical and occupational therapies, and speech-language pathology if these services are necessary to help the child get the benefit of his or her education. States receive fixed grants from the federal government to assist them in paying for IDEA services and if children's needs exceed the grants, must pay for the rest of the services needed out of state revenues.
States vary dramatically in how they cover the early intervention services mandated under IDEA.  State legislation determines what services are covered under private insurance and where children get other early intervention services.  Under federal law, every state has an obligation to make sure that there are early intervention services but it isn't always through private insurance that those are made available.
She went on to tell me that if Lil W qualified, I would be able to obtain free services from very qualified therapists.
But every state offered these services differently, and I would need to contact the Regional Center in my county for details on getting my little man assessed.
I was both skeptical and optimistic.
I was guilty of judging the term "government funded", but I was still hopeful that I had another option.
I thanked Kim, hung up, and started searching for the Regional Center in Los Angeles County.
Long story short:
There was a lot of paper work, even more questionnaires, and then an assessment was set to see if he would qualify.
I was assigned a case worker, with a direct phone number, who would help me through the process.
Ultimately, about 3 weeks later, it was determined that Wes qualified for speech therapy.
I was pregnant and pretty much bed ridden, so I opted for the in-home therapy.
My case worker gave me the information of a agency they brokered in-home sessions to, and a 10 days later a therapist was meeting at my house twice a week for one hour therapy session.
I'll be honest.
It was stressful.
And I dreaded every session.
Lil W had trouble warming up to the strangers entering our home.
And when he did warm up, we spent more time correcting his misbehavior than was spent on developing his language.
Entire sessions would be dedicated to overcoming a temper tantrum, or attempting to get him to say sorry for throwing his toy at the therapist.
And each week it seemed worse. He put up a bigger fight with every session. Essentially, he regressed.
I had a sick feeling in my stomach.
It wasn't supposed to go this way.
Finally, when my therapist became a bit more comfortable with me, she raised some concerns she had about Wes outside of his language.
She used words, like sensory condition, and OT, and behavioral modification.  I hadn't heard these words before, and again I worried.
She told me she would put in a recommendation with the Regional Center for Lil W to get another assessment to see if he qualified for these other services.
What other services? I was still confused. What did she think was wrong with him?
I contacted my case worker, and by the next week, Wes had completed another assessment.
I was tired. And I didn't see how this process was helping.
Based on the answers I gave on a 200 point questionnaire, and the observation of Lil W by a handful of therapist, it was determined that he qualified for speech therapy, occupational therapy and child development classes.
But the catch was, I had to drive him to a center 15 miles from my home three times a week.
While pregnant. And puking my guts out.
I was skeptical. This was a big commitment for something, that so far, wasn't producing results.
But I signed the dotted line, and said yes.
I had decided we would try it, and worst case scenario we would drop out of the program.
***
I started our first Occupational Therapy session with a bad attitude.
A you can't help my kid, and this therapy hasn't been working kind of attitude.
Within moments, I was turned around.
Lil W's occupational therapist, Aileen, had this beauty about her.
Tall, long wavy black hair, and the cutest little toe rings on her bare feet.
But aside from her physical beauty, he countenance radiated her compassion for these kids.
Immediately I knew we could be friends in "real life".
Wes was hiding behind me whimpering, "no, no, no".
Aileen walked over, and in a way that can only be described as "toddler whisper-ish", she had Wes out from behind my leg and playing in the ball pit in moments.
I was stunned. My mind was doing a happy dance. This could work.
At the end of a rather successful session, I had the opportunity to sit with Aileen to discuss our OT goals for Wesley.
Occupation therapy is basically designed to help kids create alternate ways to play popular games and complete everyday tasks they might miss out on because  their brains or bodies process things a bit differently. For example, as you may have noticed from many of my Instagram and blog pictures, Lil W has an aversion to clothing. He hates clothes, rips them off the first second he gets a chance, and fights the entire time we try to put them on him.  He almost acts as if he's suffocating in them. OT would help Lil W work to overcome his issues wearing clothing, amongst some other concerns we had.
***
Our next session was with Tessa, Lil W's speech therapist.
I knew this session would be more challenging, as it didn't take place in a room that looked like a Fun Zone.
Rather, Lil W would need to sit still and focus on the questions she was asking him–another one of his challenges.
His first session was a bit tough, but I could see that Tessa was going to get through to him.
It was obvious that she had a gift with reading children, and she understood Wesley right away.
She observed qualities about him that I thought only a mother could recognize, and this brought me comfort.
I was in good hands.
***
Poor Diana, his child development specialist, had the toughest sessions of all.
She was our once a week in home visit. And naturally, Lil W was on his worst behavior in his own home.
But there she was, on all fours, pretending to be a puppy right along side Wes, while I sat on the couch miserably pregnant and in awe of the love and attention these therapists were able to give my son. This was how it was supposed to be.
***
Switching agencies and therapists turned out to be the best move I made through this whole process.
Which taught me to trust my instincts as a parent. You have options.
And if the first option doesn't work out, take a chance and give the second a try–especially when it comes to your kiddos.
***
Now, nearly 6 months after we switched to the new agency and added Lil W's additional therapies,
I can honestly tell you that we have seen so much progress.
I have learned tips, tricks and techniques as a parent that are completely invaluable,
and Lil Sawyer will be the lucky recipient of a much better prepared Momma.
Lil W talks now. A lot. As in, all.day.long.
And while he still prefers to walk around in the buff, he has learned to compromise and agrees to put on clothes every day so we can leave the house.
He is more kind, gentler, more patient.
He has learned the skills necessary to tell us what he wants, what he's thinking, what he needs…
Before his frustration leads to a melt down.
We still have our challenges every day.
And even some new concerns have surfaced.
But we have a plan now.
An intervention.
A course of action that has given Lil W proven results.
When Lil W turned 3 a few weeks ago, he was no longer eligible for the program.
His case was turned over to our local school district and new assessments were completed.
Today, Lil W attends preschool where his teachers consist of dedicated and beyond qualified therapists.
Every day, for the last two weeks, Lil W comes home with new words,
new coping skills for social situations,
a big smile on his face
and his mini Lightening McQueen "pack pack" strapped to his back.
He is a happier kid.
And we are happier parents for that reason.