A Long Overdue Letter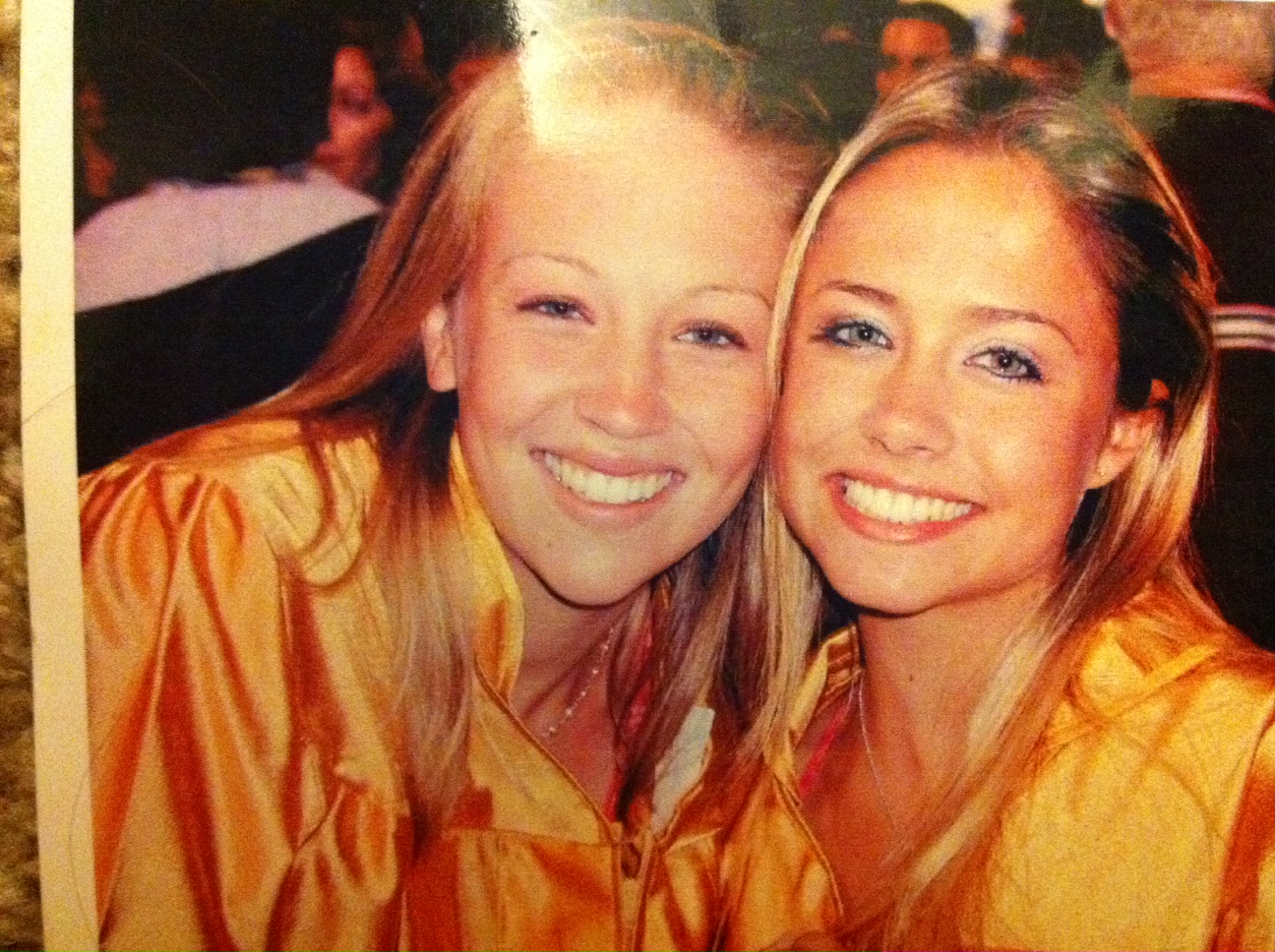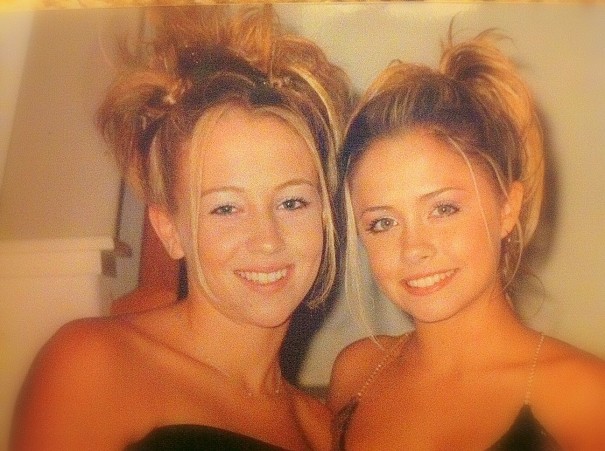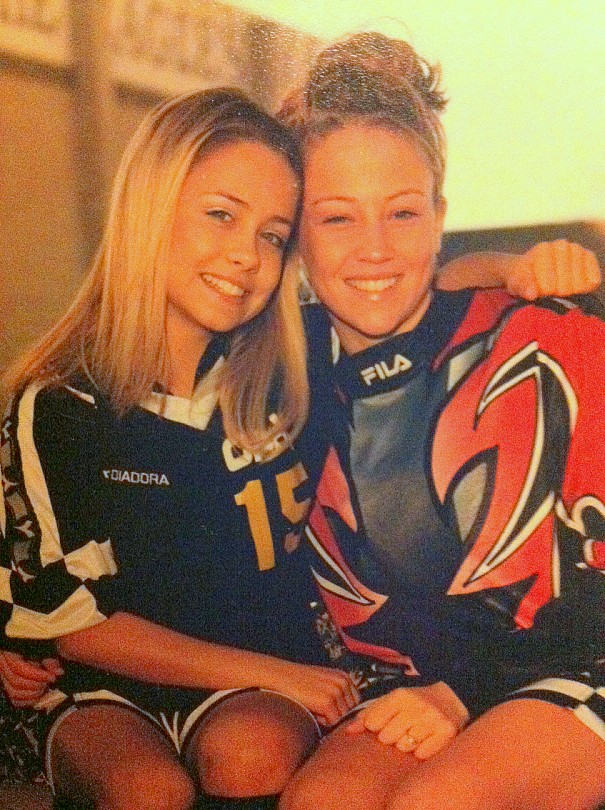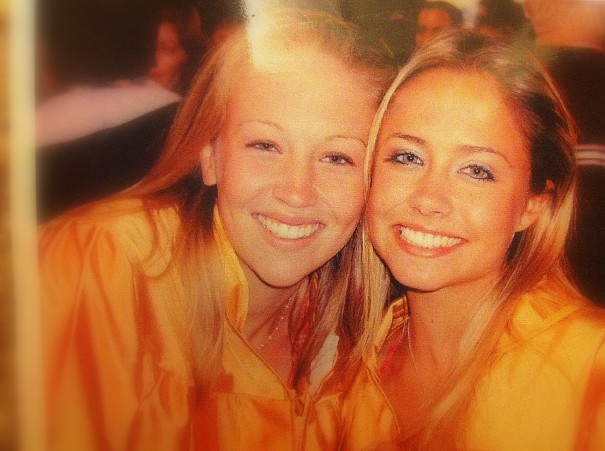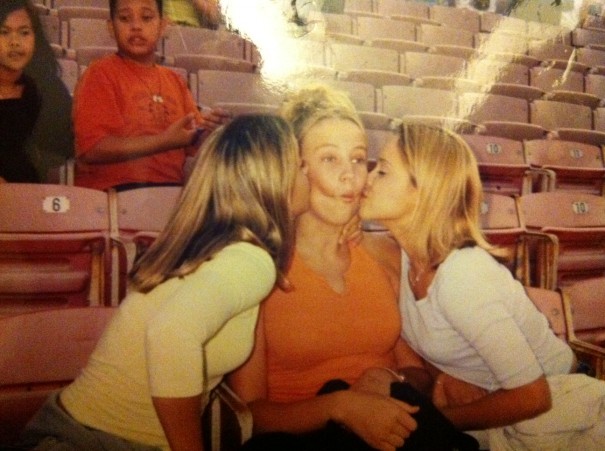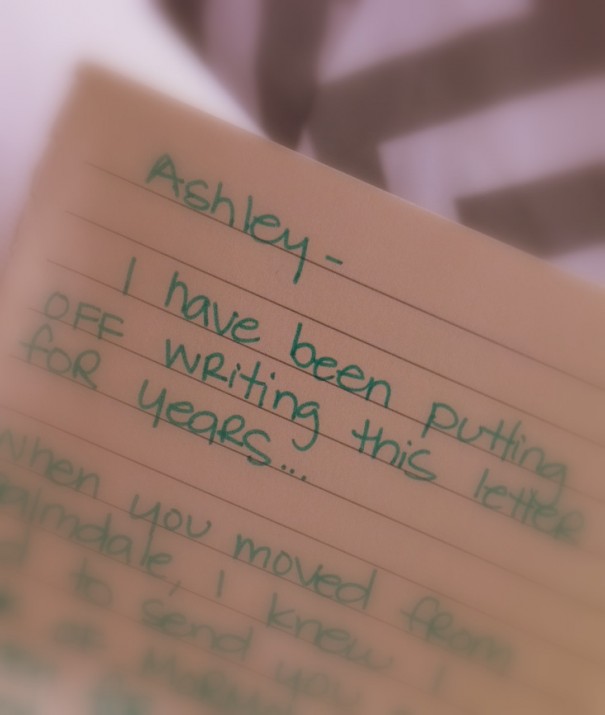 Dear Liz,
I received an unexpected letter in the mail last week from a childhood friend.
A friend I hadn't talked to in nearly 15 years.
Reading Amanda's words immediately took me back to 7th grade…
The night of a middle school dance…
When Amanda was helping me do my hair and makeup,
because Amanda was always good at girly things like that (and I certainly wasn't).
We were listening to Wonderwall, drinking root beer,
and I was looking through her endless stack of Seventeen magazines while she worked to flip out my hair just right.
There were many other nights just like this one…with Amanda.
Nights where we stayed up late talking on her trampoline in the backyard.
We talked mostly about boys, or a math test, and then again about boys.
It was during our time together that we were allowed to be kids. Just kids.
We left behind whatever stresses or messiness there may have been going on within the walls of our own homes, and we giggled together.
Carefree. Innocent. The way kids should be.
It wasn't until years later that I realized just how much my friendship with Amanda impacted me growing up…Just how much I needed her at the particular time in my life.
And ultimately, how much she needed me.
So here's what I'm getting at…
Amanda's unexpected letter in the mail last week…
well, it touched my heart to the very core.
And it reminded me just how long overdue my letter to you is.
I want need you to know that you changed my life.
For the better.
In literally every possible way.
And I never got the chance to tell you that.
I need to be honest.
I don't think about you as much as I used to.
Mostly because it's too hard.
Because I miss you.
Because I wonder how different things might be if you were still here.
Because I'm afraid of the place my mind goes when I think about the day I found out you were gone.
So I don't let my mind go there.
For a while, I would even pretend you were still here.
Because the hardest part about losing you was fully realizing the void that would take place in this world without you.
You were destined for greatness,
on a path to change the lives of so many.
And when you died, I was angry.
Angry at a God I didn't believe existed at the time.
Angry that He would take you away,
when you still had so many lives to touch.
But I was naive.
And it's amazing how clearly I see that now.
My anger and pain were not the legacy you would have wanted, the legacy you deserved.
And it took me a few years to learn that (with your help of course).
After you left, I still talked to you. A lot.
I don't think I've ever really told that to anyone before,
afraid that others would think it sounded crazy.
Mostly I would vent.
About my worries,
my stresses in school,
my confusion,
my anger,
my guilt.
I apologized for letting us drift apart after we left for college. I knew that it was my fault.
I told you how difficult your death had been on everyone.
I complained about hard decisions I needed to make.
I asked your opinion about the crossroads I was facing in life.
And then I begged you to tell me if there was more to life than this.
I begged you to tell me that there was a reason you had been taken.
I pleaded for answers.
This went on for months.
My venting.
And begging.
And the deafening silence that followed my pleas…eventually broke me down.
Until I was only a shell of my former self, walking around in fear that I may lose anyone I gave my heart to.
I shut everyone out.
Severed ties with so many of the people who reminded me of my life with you.
And it was just when I felt I had nothing left to lose, that you answered my pleas.
Or as I now know, it was then that you answered my prayers.
I remember the day it happened.
The day I snapped out of it.
The day I stopped being angry.
The day I discovered faith.
I don't really have words to describe the moment it happened.
Not words I want to share,
because that moment was sacred
and that moment was all mine.
It's not like the heavens opened and you began speaking to me.
There were tears. And there were feelings of defeat. And there was sadness.
And then, suddenly…in my moment of complete vulnerability, there was peace.
Quiet, humbling, peace.
My heart was softened and my mind was opened.
Suddenly it was so clear to me.
Even though you had left this earth,
I knew in that moment,
that you would continue changing lives.
FOREVER.
Your unfinished business has inspired all those who were a part of your life to see to it that a difference is made. We can't let your work remain undone. You have inspired us. To live the life you would have lived. To see the wonders and hold the hands of the lives you would have touched. To pass along the kindness you always showed.
And you know the coolest part?
That love,
that life changing,
difference making,
good doing example you left for each and every one of us…
It's exponential!
Thank you for making me want to be better.
Thank you for helping me find faith, and purpose.
And thank you for the people I know you sent into my life to heal my heart after you left.
Your memory and your sweet spirit will continue to be an example and a motivation in my life.
The influence you continue to have over the lives of those who love you…
THAT is your legacy.
I love you.
-ashley