Hello My Name is Ashley and I am a Blog Stalker

I

love

when you guys leave comments.
I mean like really really love it.
Like it totally makes my day.
And just knowing how much I love comments, inspires me to leave comments on other blogs I read–

most of the time anyway

.
For some reason, I sometimes

get a little "comment shy"–

even when I have fallen completely in LOVE with a blog!
So today,

I come out of the closet!
These said blogs that I am stalking don't even know that I'm reading–and that's a shame. Which is why today, that all changes as I make this announcement:
I, Ashley Lynn Stock, am a blog stalker.
And as of late, here is who I have been stalking–and you should too!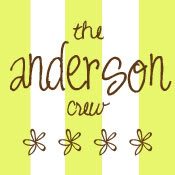 She's sarcastic

–in a fabulous kind of way.
She's sincere

–in a I wish we lived next door to each other kind of way.
She is an UH-MAZE-ING photographer

–in a "wish I had her skills" kind of way. She has seriously one of the most beautiful families I have ever seen–like EVER!
You will crack up as you read about her babes running around in their undies, you will be in awe as you read about her current adoption process, and you will be inspired to be

super rad Momma

, just like her.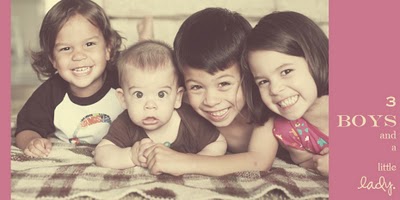 And how great is her style, right?!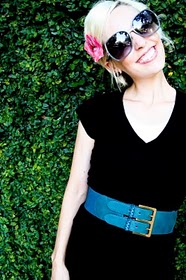 Best part

–every Thursday she hosts a link party titled,

Embrace the Camera

, where she encourages Momma's to actually

GET IN the pic

with the kiddos–instead of just being behind the lens.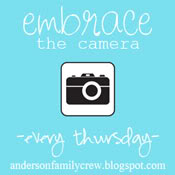 Her style is so

ridiculously amazing

that I'm wondering what it's going to take to get her to come over to my house to impart some of her decorating genius–seriously! She is

my new crafty inspiration

–and I can't wait to see what project she posts next.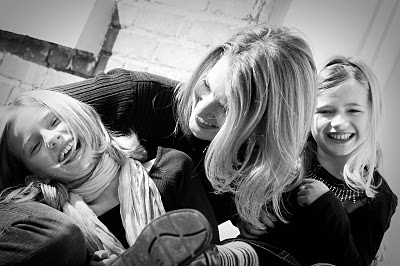 Ready to be intimidated by

her awesomeness

?!
She's

beautiful

, she's got

style

, she has a

gorgeous family

, she is a crafty scrap booking

ROCK STAR

and she has even

written a book

!
Her accomplishments motivate me to keep pursuing my dreams!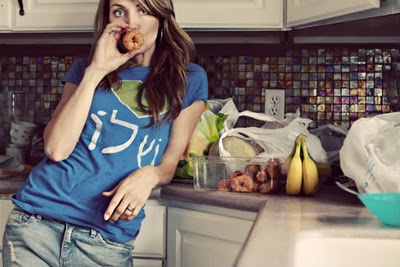 So go take a peak at these girlie's and tell them that Little Miss Momma thinks they rock the house!
I'm on the hunt for some new blog awesomeness.