Amazon Fall Fashion Favorites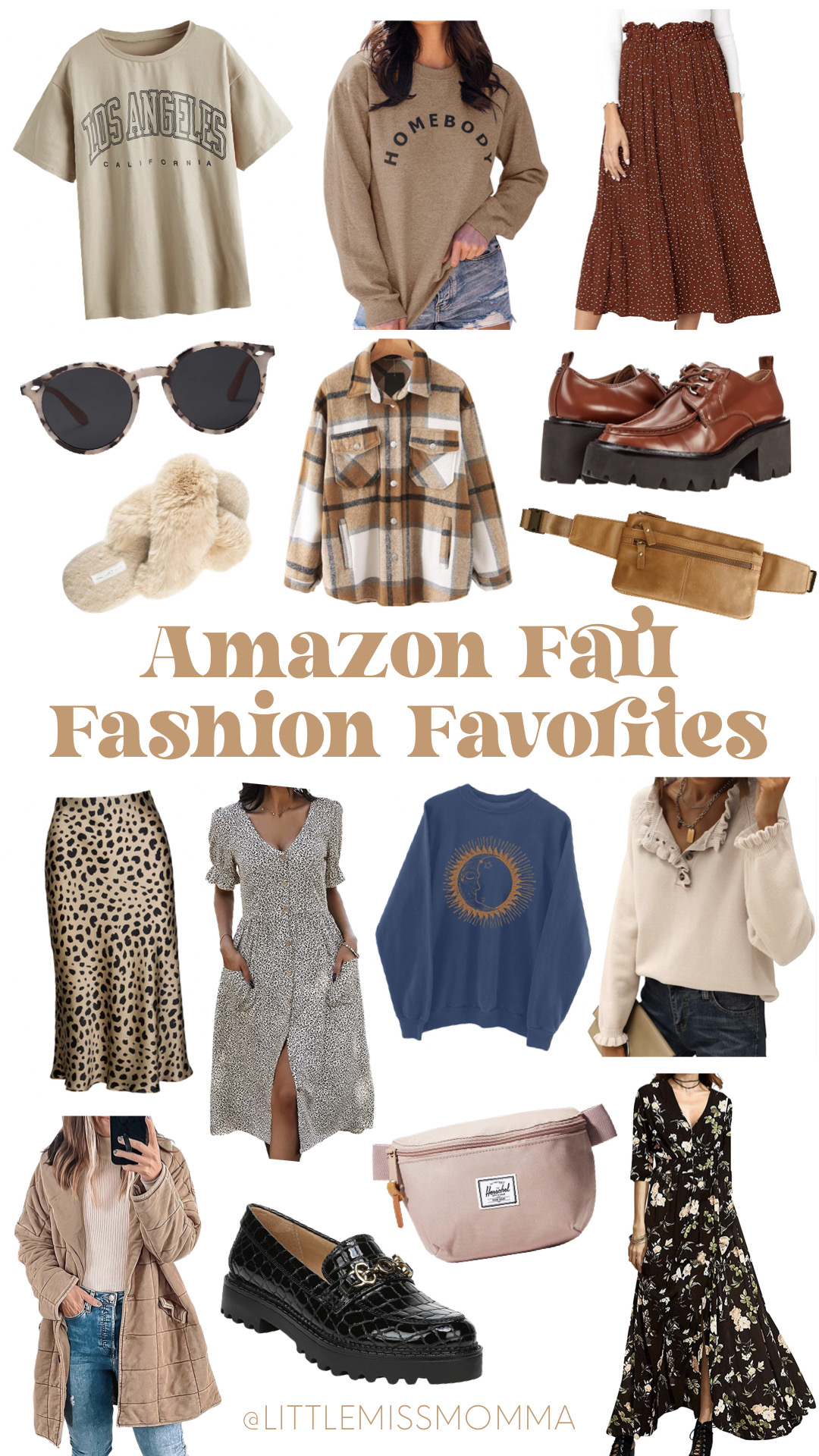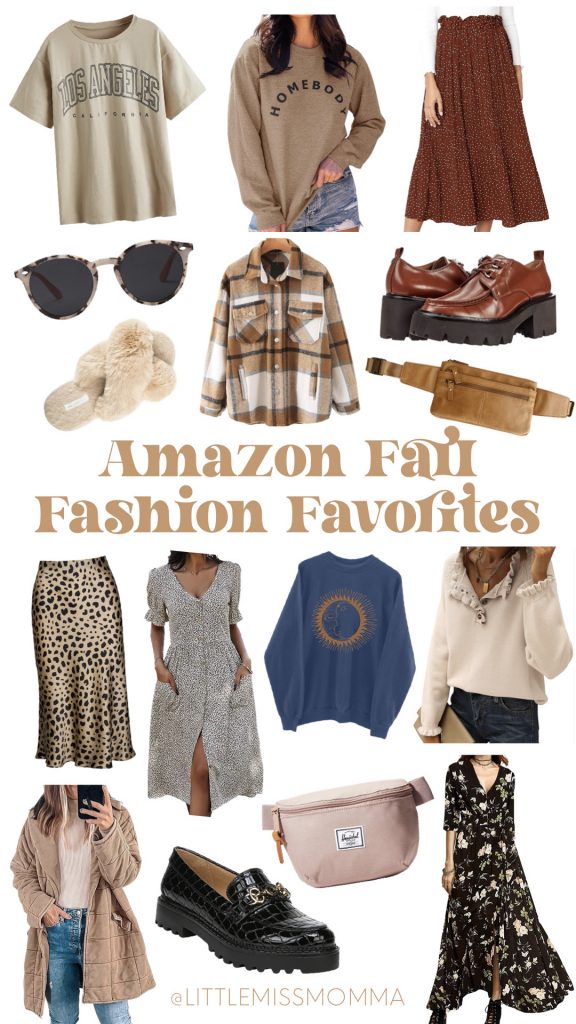 Fall is the best season to shop for new clothes. There, I said it. Whose with me?! Cozy sweaters, jackets, denim, flowy skirts and dresses, warm layers…. I could go on and on! I was laying in bed last night adding way too many things to my amazon cart for the upcoming cooler weather and I thought why not share it with you here today.
Let's dig in!
I can never say no to a good classic graphic tee!  Tuck it into boyfriend jeans or wear with biker shorts and sneakers!
This homebody sweatshirt… has anything ever been more me?! Size up for a cute oversized look.
Loving the pleated maxi skirt look lately and this polka dot cutie did not disappoint.
These sunnies are so fun!
I've had these cozy slippers for over a year and they have held up so well.
I am beyond obsessed with the flannel shacket trend and couldn't have clicked "buy now" fast enough on this one.
How cute are these platform loafers?! You will be seeing a lot of me in these this season.
Fanny pack meets leather, it's a yes from me!
Another midi skirt I've been obsessed with. I'm a sucker for leopard!
Cutest dress with the cutest flowy sleeves and buttons down the front.
Another thing I can't say no to… a classic graphic sweatshirt. Size up for that boyfriend look!
Very into this sweater pullover with ruffled sleeves and buttons.
Possibly my favorite find of all… this cozy dolman quilted jacket. I will be stalking my mailman until further notice!
Another fun pair of loafers but in black. As the description says, "equal parts upscale and rebel".
An everyday fanny pack and in my fave color.
This floral maxi dress is sure to become a staple in my Fall wardrobe!
Click here to check out these and sooo many more of my Fall Amazon faves!