Pop of Color and Flavor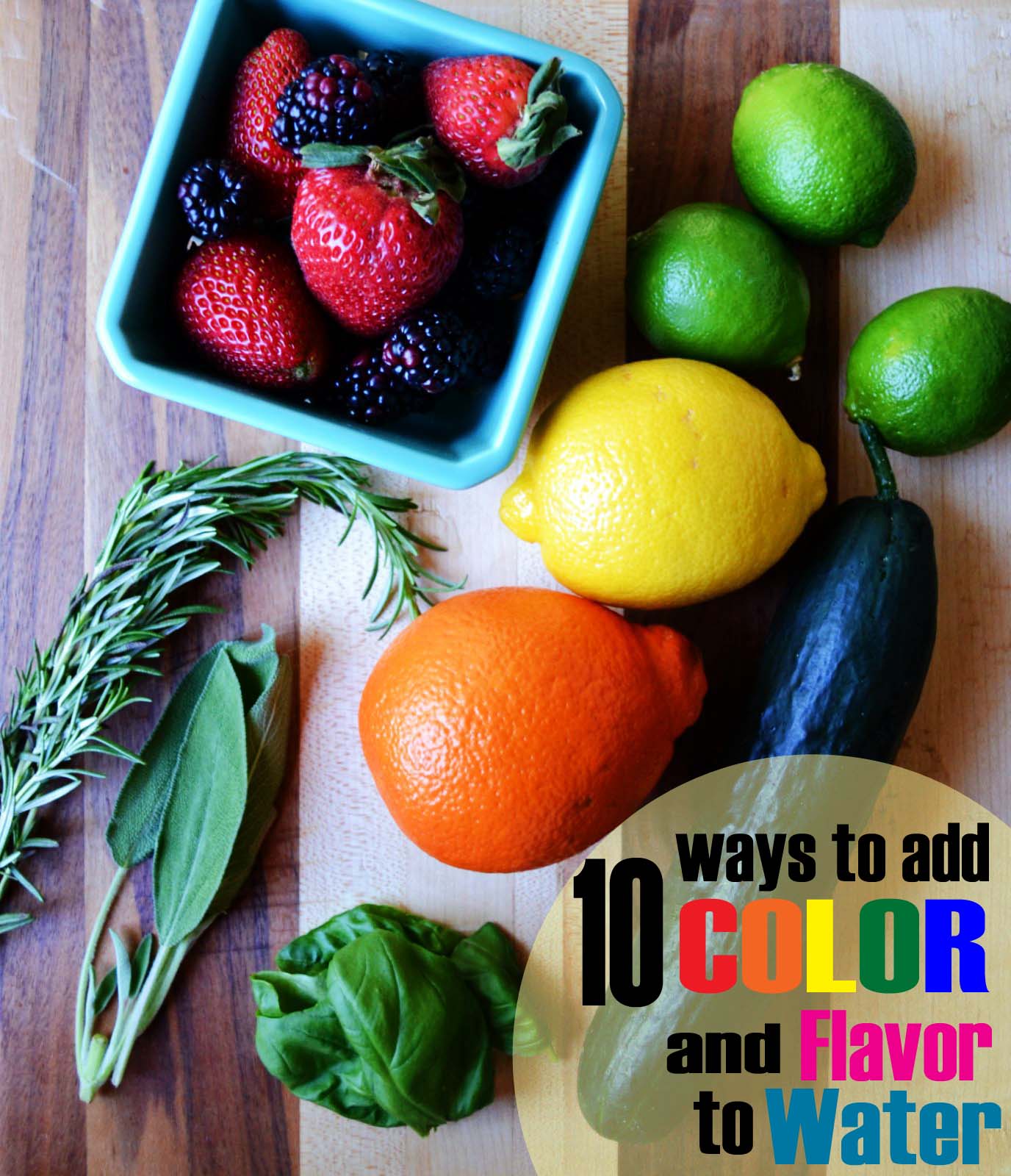 I drink a lot of water.
And when I say a lot, I mean A LOT.
Over 3 gallons a day to be exact.
(all thanks to my diabetes insipidus)
It's not too far into the day before I become completely bored with the taste of water.
And so I turn to pop.  Not the best alternative, I know.
So, recently I've been trying to limit my daily pop intake and replace it with something yummy and full of water that is just as flavorful without all the sugar. Hence, operation "add color and flavor to my water".
I went to the grocery store and picked up my favorite fruits, fresh herbs, a 12-pack of tall mason jars and some Crystal Light Liquid. Then I went home and got to work on infusing water with a variety of combinations. The best part is that I was able to make 10 different variations, seal them up in jars and then pop them in the fridge to drink at my leisure the next day.  Not to mention how much fun I had coming up with such colorful alternatives to soda. Here are the concoctions I came up with.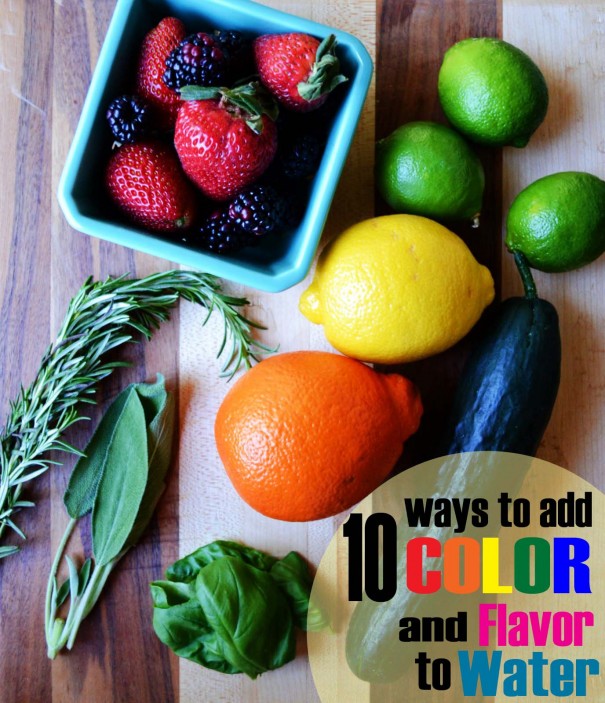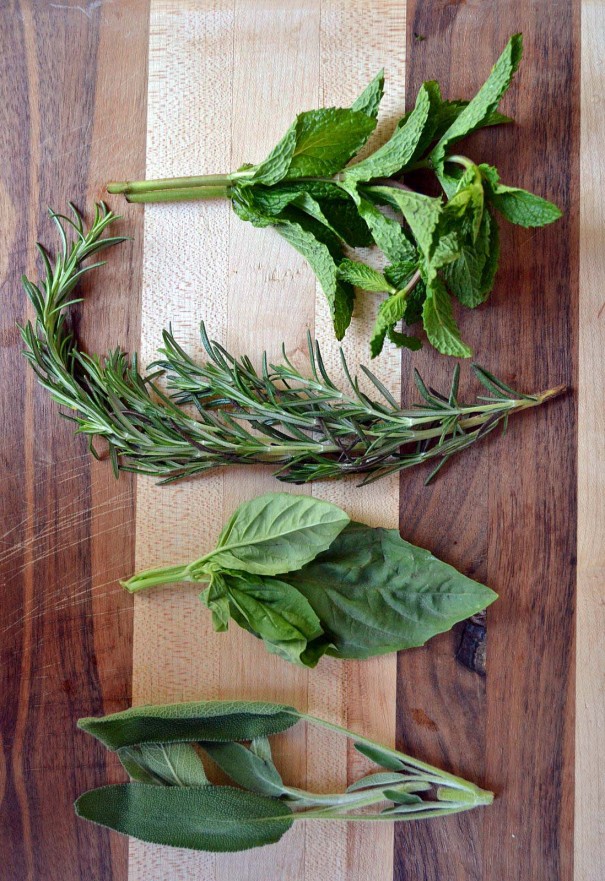 These are my favorite herbs to include in drinks. From top to bottom: mint, rosemary, basil, sage.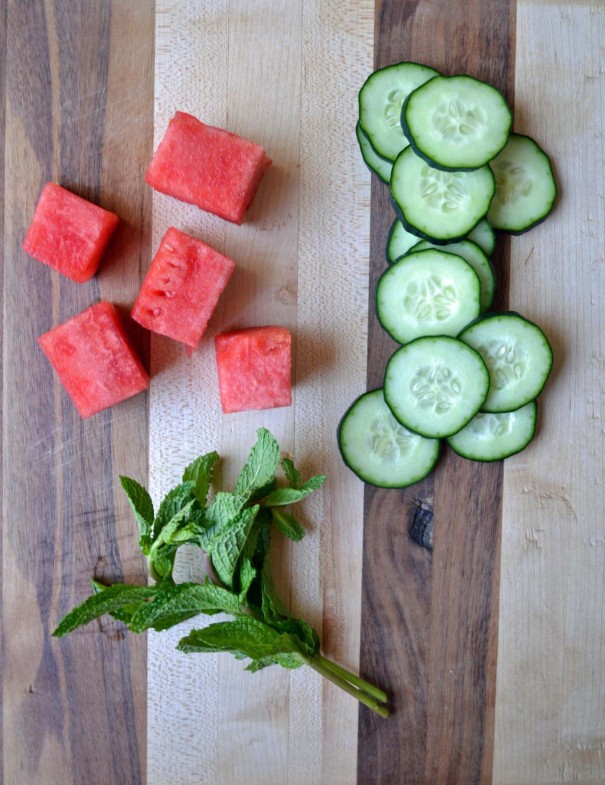 This combo is a fail-proof addition to any beverage: watermelon, mint and cucumber–sooooo fresh!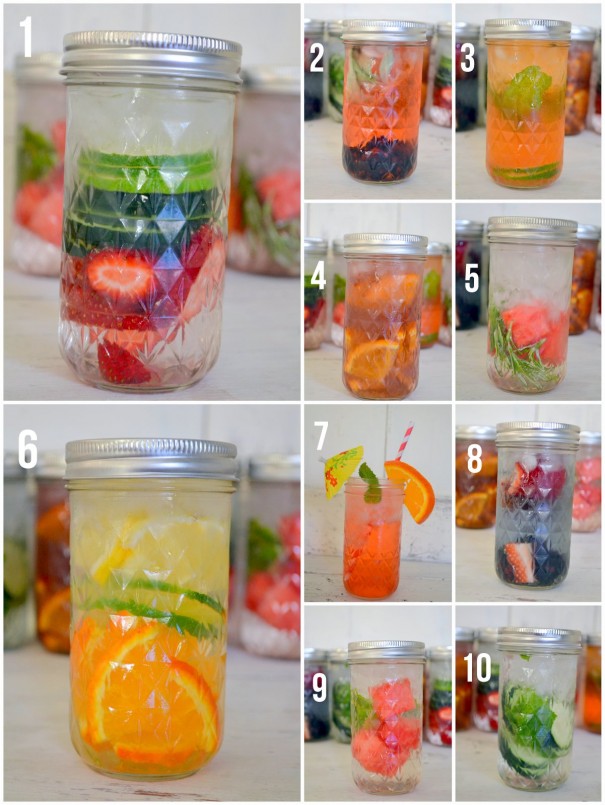 1. Freshy Fresh: Lime, Cucumber, Strawberries
2. Summer Lovin': Boysenberries, Sage and Peach Bellini Crystal Light Liquid
3. Mango Mint Passion: Lime Juice, Limes, Mint, Mango Passionfruit Crystal Light Liquid
4. Pomegranate Paradise variation: Pomtini Crystal Light Liquid, Oranges
5. Spring in Your Step: Watermelon, Rosemary
6. Citrus Burst: Lemon, Lime, Orange
7. Virgin Peach Bellini: chilled sparkling water, Peach Bellini Crystal Light Liquid, orange garnish
8. Berry Yummy: Boysenberries, Strawberries, Blueberry Raspberry Crysal Light Liquid
9. Refresh: Watermelon and Mint
10. Cleanse: Cucumber and Mint
Note: In hindsight, I would have used less lime in my infusions because it was a little more bitter than I expected and made some of the drinks too tart for my liking.
You can visit the Crystal Light Liquid page for additional mixology options that are so yummy.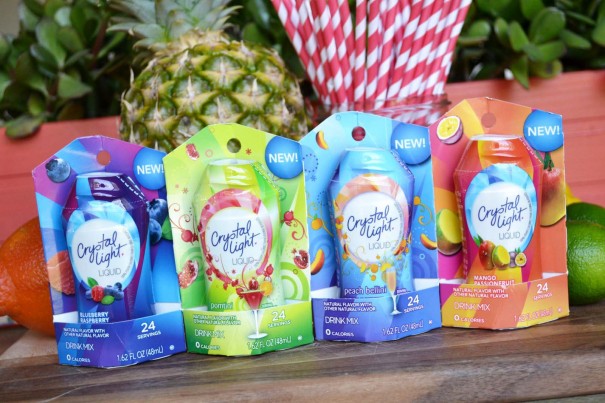 I added a burst of flavor to a handful of my drinks with these Crystal Light Liquid drink mixes as well. I have been a long-time fan of their powder drink mixes and was so excited about the release of these new liquid mixes.  They don't need to be refrigerated, so I have even kept them in my purse to add to a bottle of water on-the-go. They are also perfect for creating the perfect mocktail. I tried the combinations below and loved them (try adding lots of ice to make them extra delicious and crisp):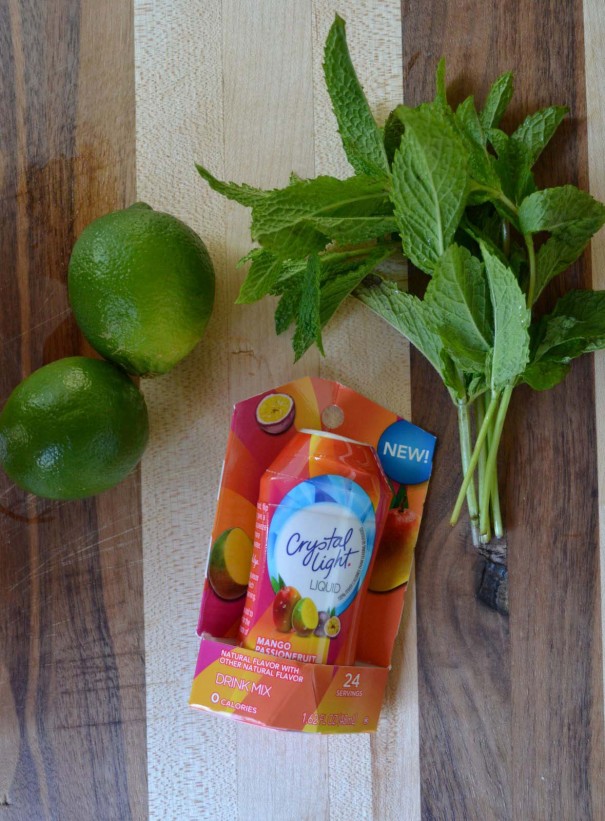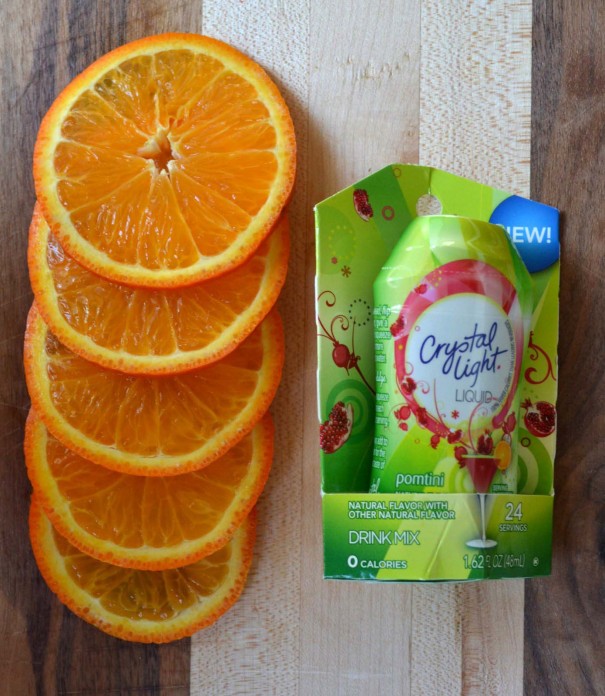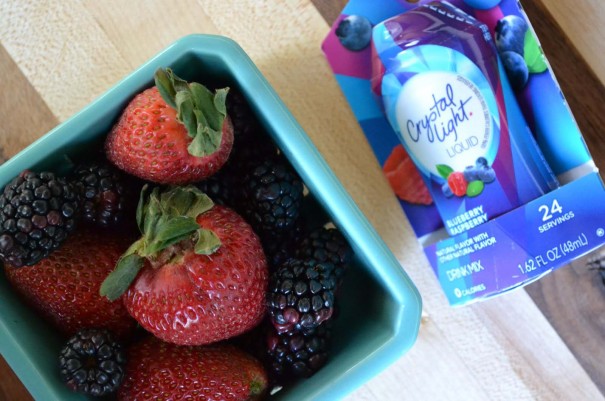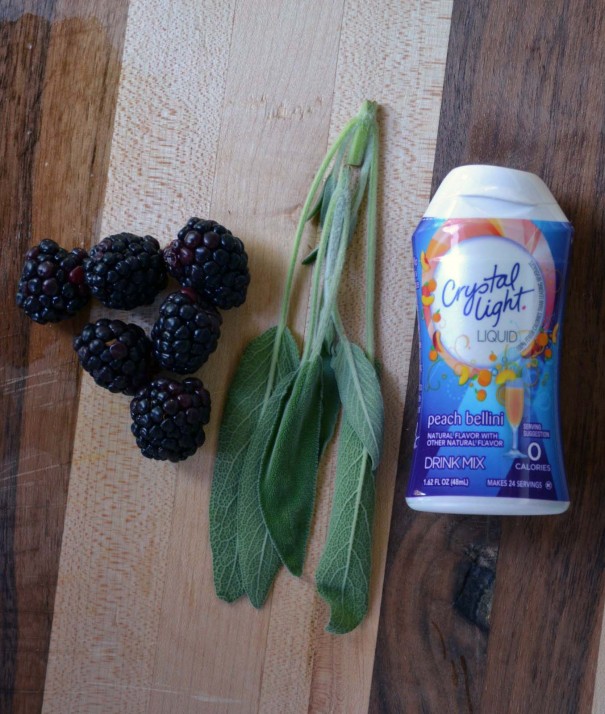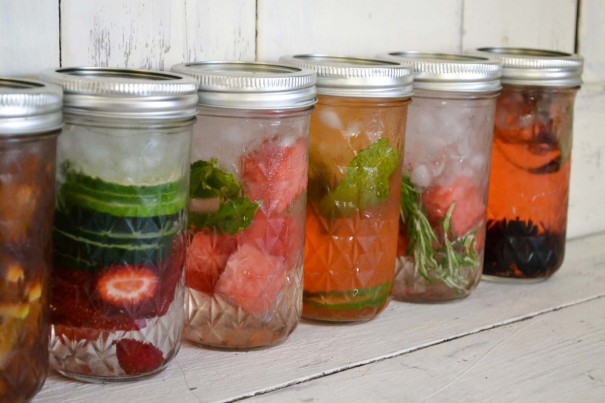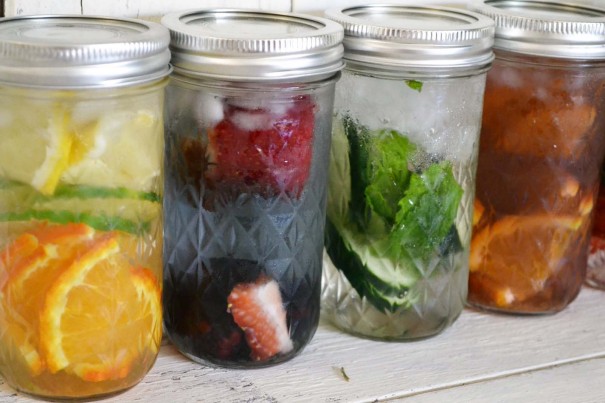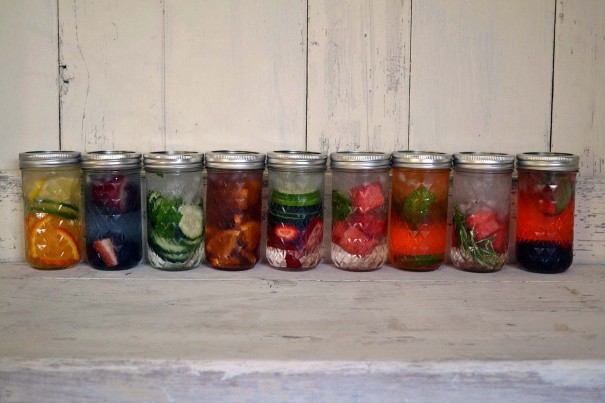 All ready to go into the fridge. I drank three first thing the next morning.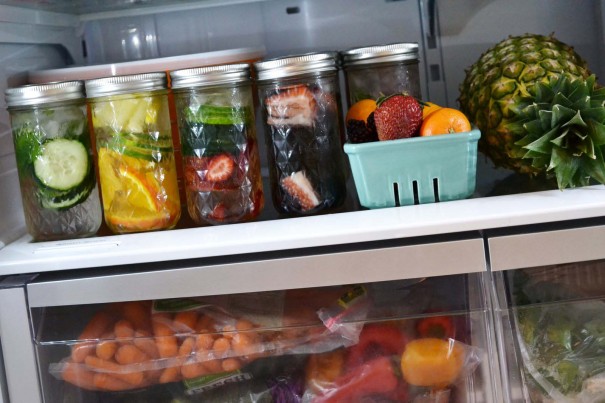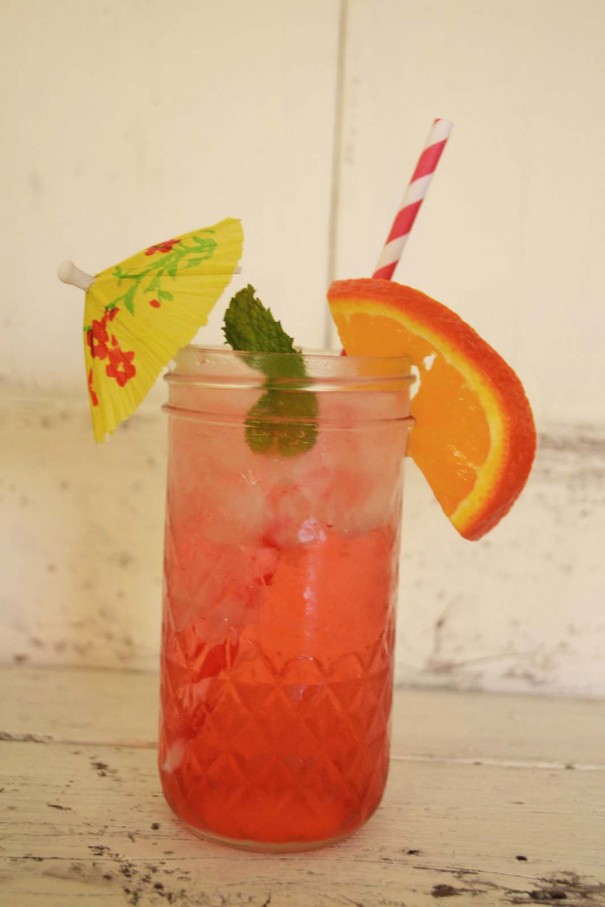 This is the Virgin Peach Bellini, and it was my favorite. So much my favorite, that I felt it deserved a little dressing up with this fancy umbrella and straw. But really, what a great drink to surprise guests with this summer!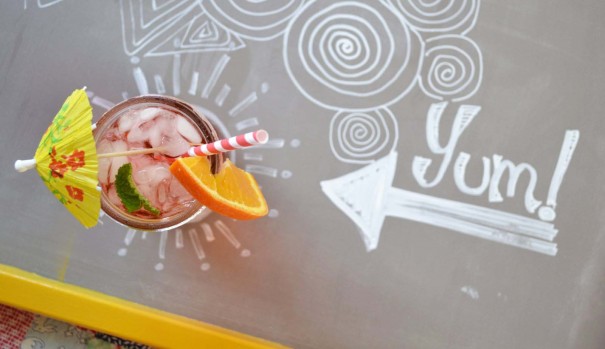 How do you add color and flavor to your life?  Answer in the comments below and enter into a chance to win a $100 Visa giftcard!
Rules:
No duplicate comments.
You may receive (2) total entries by selecting from the following entry methods:
a) Leave a comment in response to the sweepstakes prompt on this post
b) Tweet (public message) about this promotion; including exactly the 
following unique term in your tweet message: ""#SweepstakesEntry""; and leave the URL to that tweet in a comment on this post"
c) Blog about this promotion, including a disclosure that you are receiving a sweepstakes entry in exchange for writing the blog post, and leave the URL to that post in a comment on this post
d) For those with no Twitter or blog, read the official rules to learn about an alternate form of entry.
This giveaway is open to US Residents age 18 or older. Winners will be selected via random draw, and will be notified by e-mail. You have 72 hours to get back to me, otherwise a new winner will be selected.
The Official Rules are available here.
This sweepstakes runs from 5/14 – 6/4.
Be sure to visit the Crystal Light page on BlogHer.com where you can read other bloggers' reviews and find more chances to win!