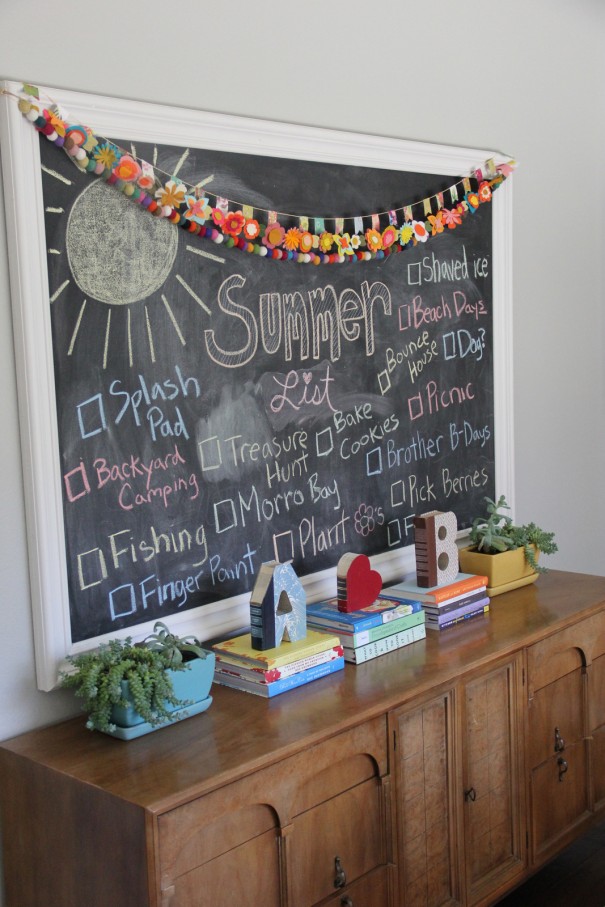 It's that time! Summer list time! Only a few more days of school around these parts and then its summa-summa-summa-time! Bitter sweet to be honest… So in order to keep our sanity we fill our days with activities and outings.  What are you up to this summer? Link to your summer list or leave some ideas in the comments if you want to play along. And for the instructions on how I built my jumbo chalkboard, click here.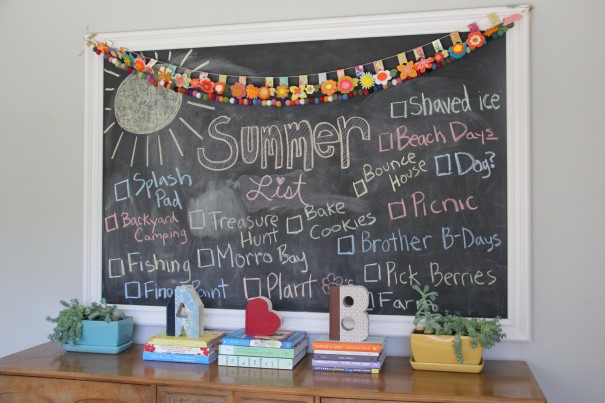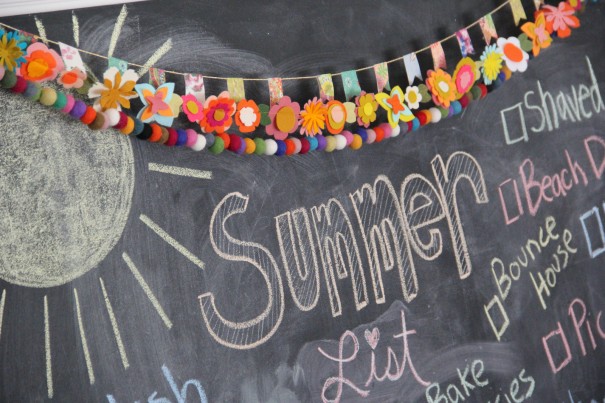 Okay, so maybe our 2013 Summer List was a bit prettier and more exciting.
I'm Ashley. Sometimes I craft, occasionally I cook, everyday I write, and I'm always Momma. This is my blog. I keep it real while still seeing the rainbows and butterflies in all of life's lessons.
Latest posts by Ashley Stock (see all)