Green Drink Smoothie Recipe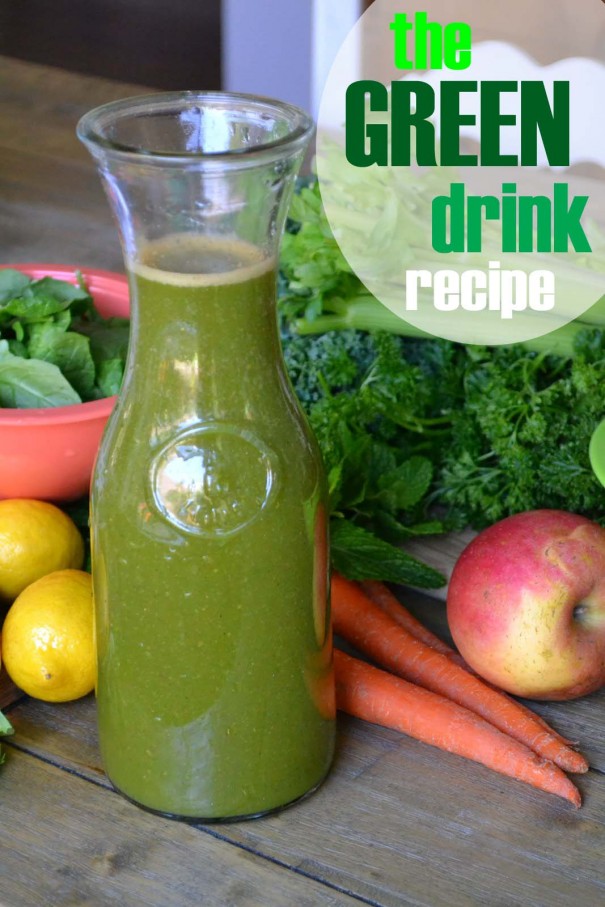 Recipe type:
Smoothie Drink
1.5 cups spinach
1.5 cups kale
½ a zucchini
⅓ cucumber
½ bunch parsley
4-8 mint leaves (to taste)
8-12 grapes
2 carrots (or 8 baby carrots)
1 lemon (peeled and seeds removed)
1 orange (peeled and seeds removed)
1 pear (cored, leave peel)
Additional Suggestions: pomegranate seeds, blueberries, apples, lime, kiwi, etc.
Combine all ingredients in your blender (I use a Vitamix Creation II).
If using a Vitamix, set to Variable and gradually increase the speed until you reach 10. Blend until liquid.
Turn off blender, then add 1 cup of ice. Blend ice until completely smooth. This will not make the drink slushy, but will help to chill it before drinking (which makes it taste much yummier).
Pour over ice and enjoy!
Recipe by
Little Miss Momma
at https://www.littlemissmomma.com/2013/05/green-drink-smoothie-recipe.html