Giveaway Closed
Winner Announced and Notified
Congrats to Matthew N' Carolyn Stamper!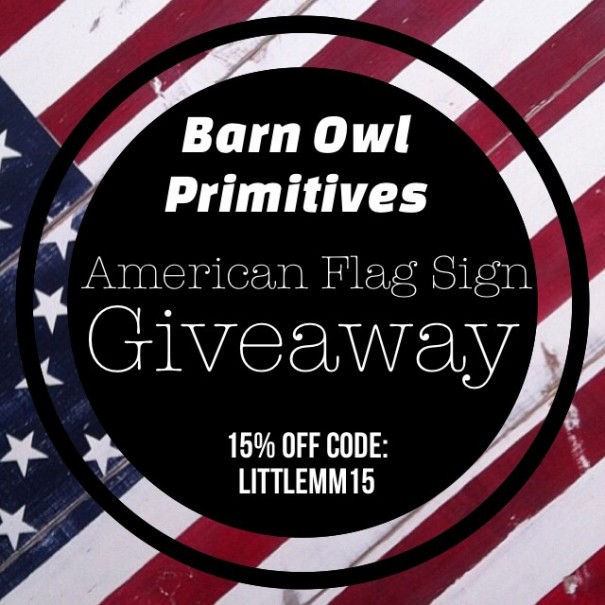 BIG day you guys! I'll just get right to it. My dear friend Kristi at Barn Owl Primitives has been in the mood to spread some love so she asked if I wanted to host a giveaway for one of her large distressed wood American flags.  Ummm, hec YES–was my reply!!!!!
I happen to be the lucky owner of one of these beauties and it is my most favorite piece of art in my home.  Hand painted, hand distressed, handmade with tons of love.  I love that it's a statement piece, which means it's a good size (click here for dimensions).  It makes me smile.  And this week one of you lucky ducks will have a chance to win one for yourself!  Thats over a $300 value!  There's also a coupon code for all the other shopping I know you'll want to do in the BOP shop.
15% OFF code: LITTLEMM15
Scroll to the end to enter the giveaway!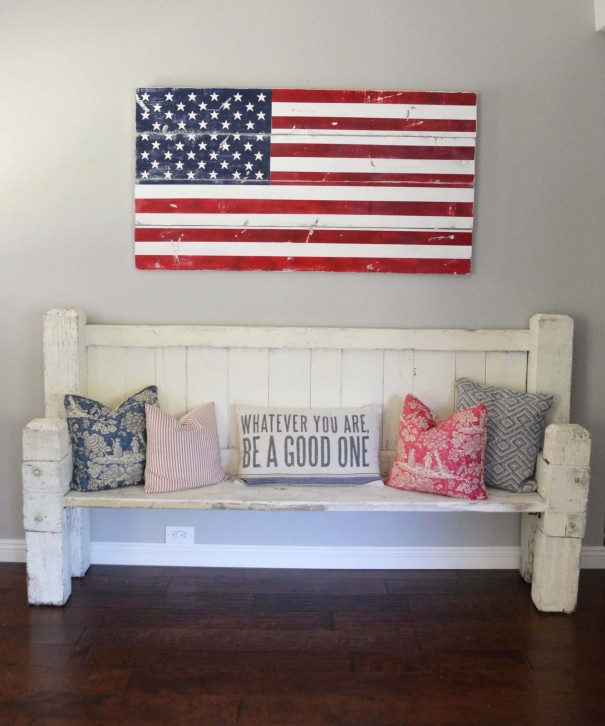 My sign is above a large bench in my entry way so it's the first thing people see when they walk in our home.  I always take holiday pictures and first day of school pictures at this bench.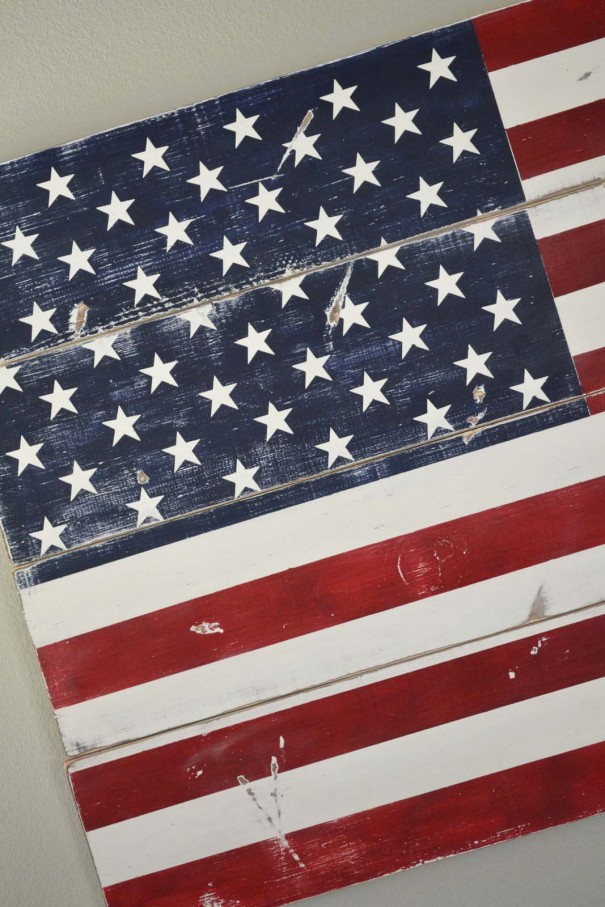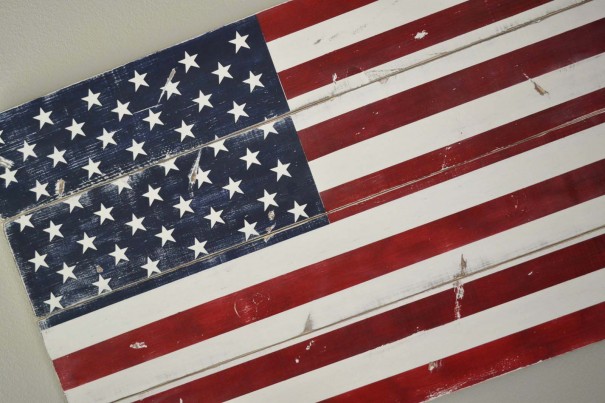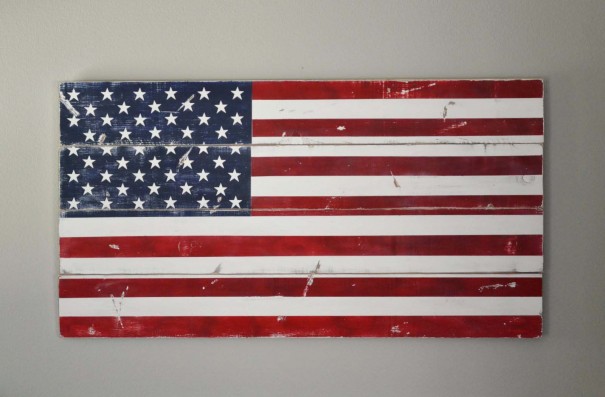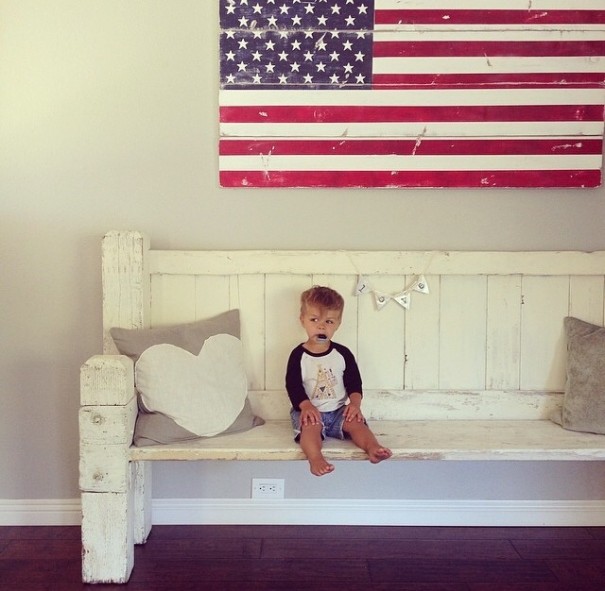 My little Sawyer on the bench to help show you the scale of the flag. And Wesley on his first day of school–I swear he was more excited than he's letting on.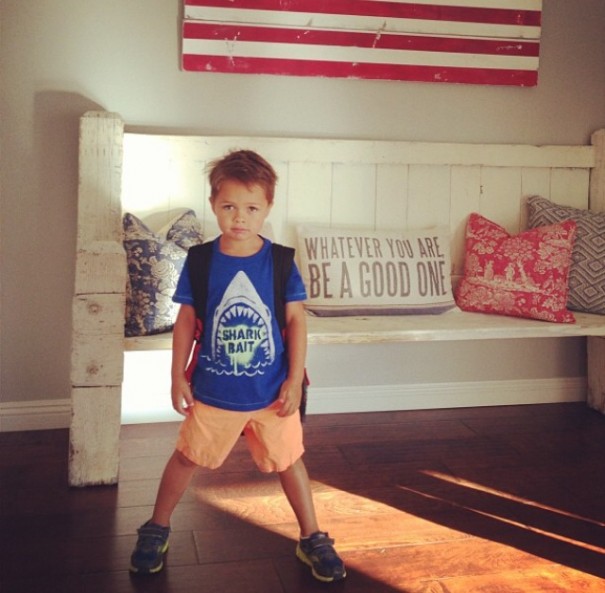 Just get a look at this completely inspiring creative space where Kristi designs and paints each of your signs.  I could live in this room! Actually, Kristi is in the process of revamping her studio and is going to give us a tour when its all ready this summer–I can't wait!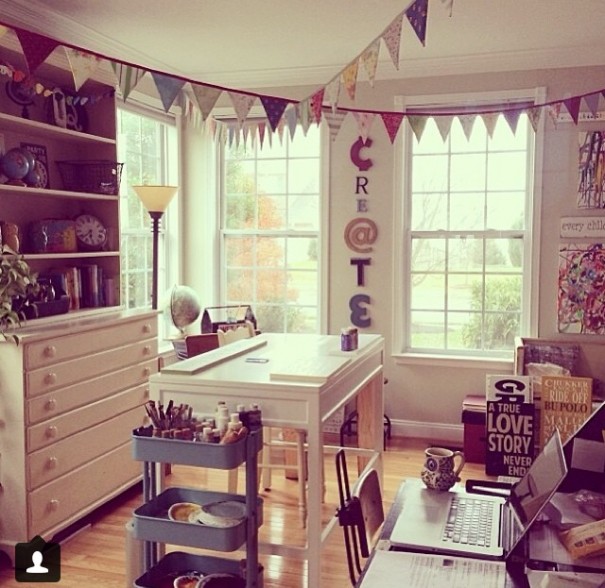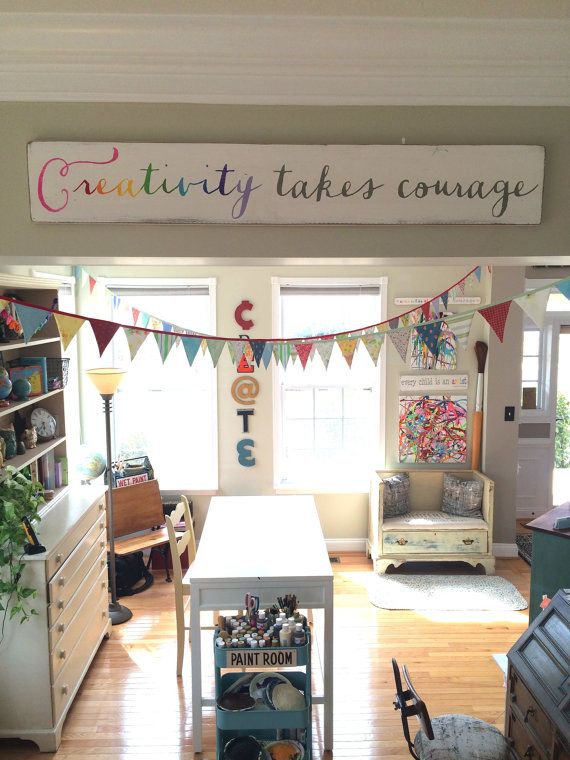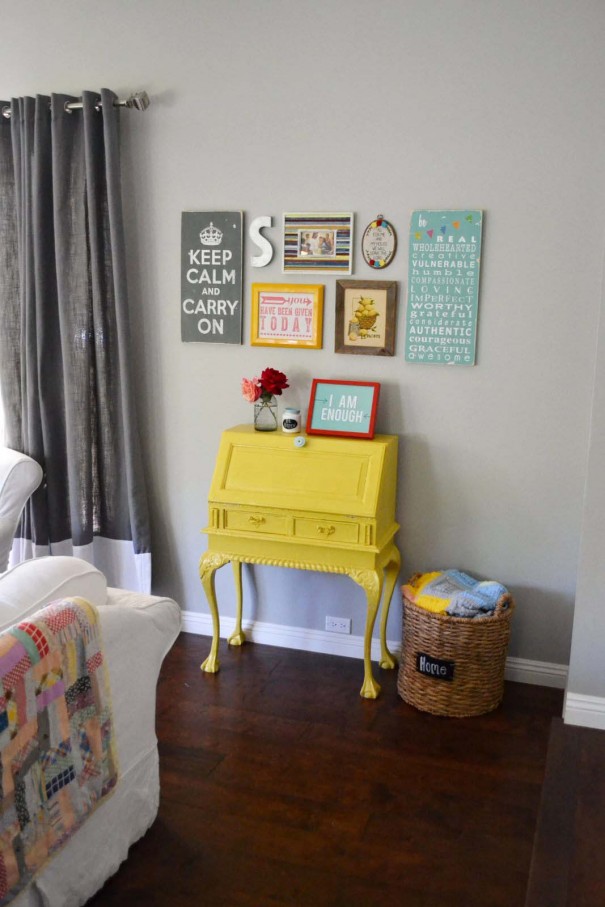 It's no secret that I an insane amount of BOP love hanging in my home–and I wouldn't have it any other way.  I LOVE to be inspired by the art I select  and these words and designs to just that.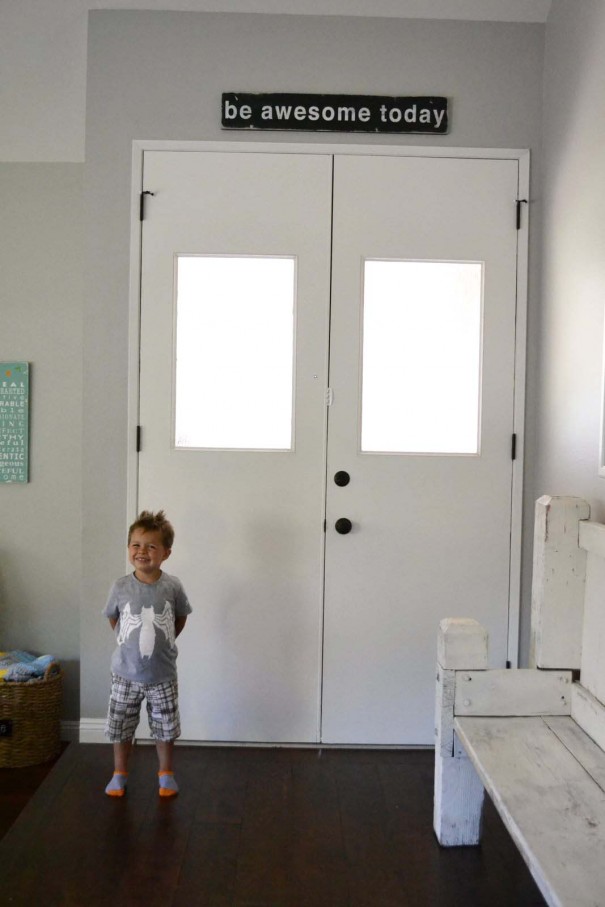 You can read about the story of our Be Awesome Today sign here and catch more photos of Wesley's bed head.
I have her Every Child is An Artist sign above one of my favorite paintings Wesley did when he was 2.  Because every child IS an artist.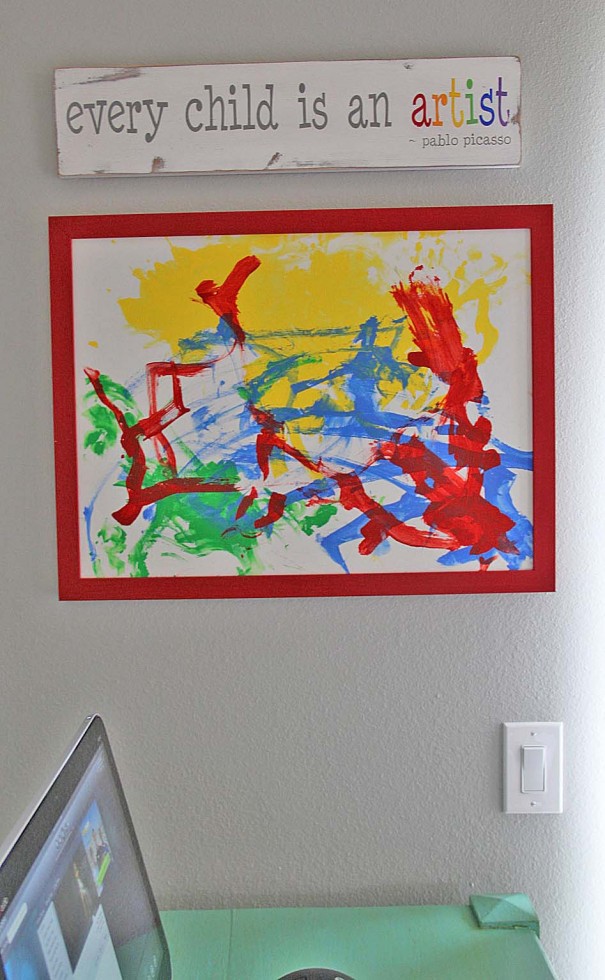 Here are some other goodies from her shop that I love to pieces.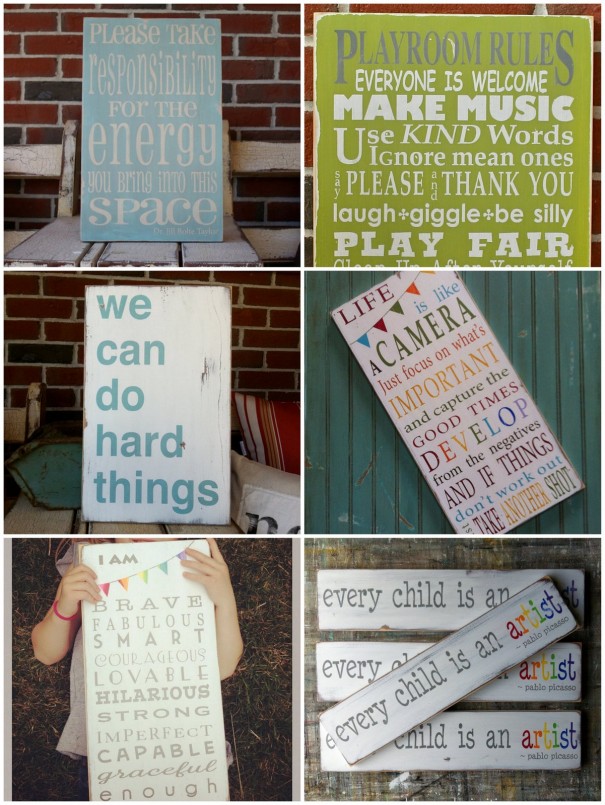 ***Giveaway open to US residents only***