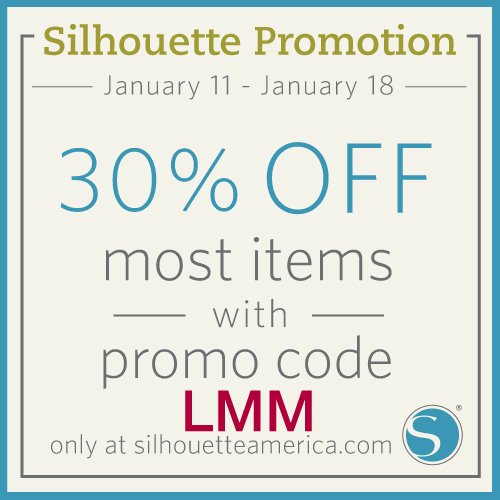 30% discount when you enter the code: LMM upon checkout at www.silhouetteamerica.com.
Check out some of my favorite Silhouette projects here.
Get 30% OFF for a limited time. This discount applies to MOST Silhouette items. Does NOT apply to the machines, gift cards, $10/$25 download cards, shapes or subscriptions. The discount does NOT apply for an item that is out of stock.