It's baby announcement time, and my new-momma brain can't make a decision. I am loving ALL of these designs from Heather's shop, River & Bridge–but which is the BEST? Tell me your favorite in the comments pretty please!  And at the end of the post enter to win $25 to Heather's shop.
OPTION #1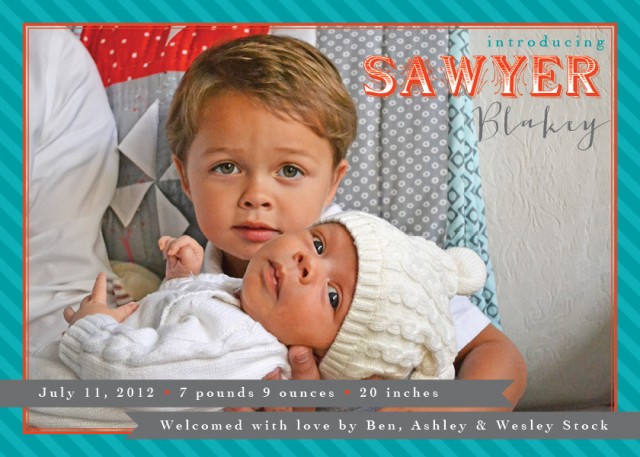 OPTION #2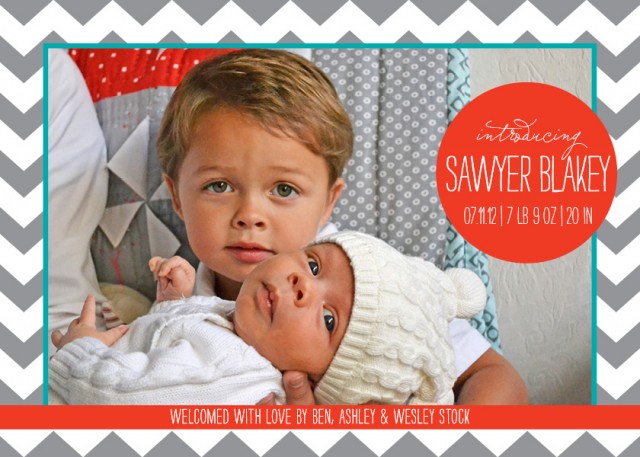 OPTION #3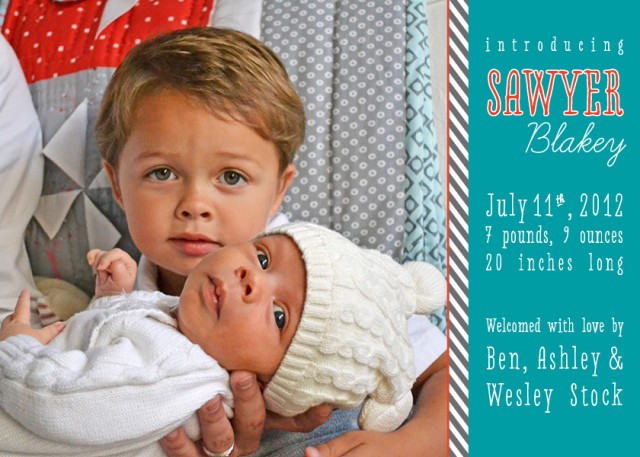 OPTION #4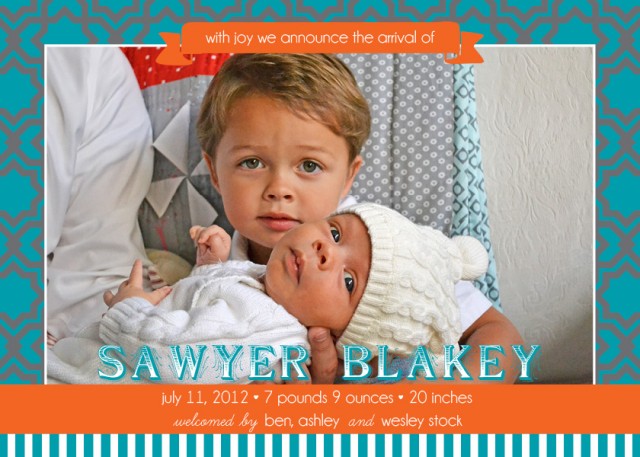 OPTION #5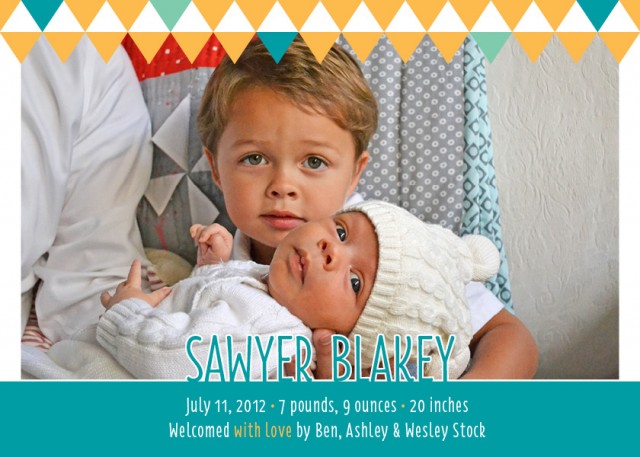 WIN $25 to River & Bridge
Here's how:
Leave a separate comment for each item you complete.
You do not need to complete every item to enter the giveaway.
But the more you do, the better your chances!
1. Leave a comment with your favorite design for Sawyer's announcement.
2. Subscribe to Little Miss Momma (see subscribe button on right sidebar).
3. Leave a comment on Heather's blog.
4. Like Heather on Facebook.
5. Visit Heather's shop, River & Bridge and leave a comment here with your favorite design.